31 Best Rock Bands From Finland
The greatest rockers from the land of the thousand lakes...
N-D
Ultimate Guitar

N-D
UG editor. Music lover. Constant searcher of something interesting and unique.
Posted Mar 31, 2017 12:49 PM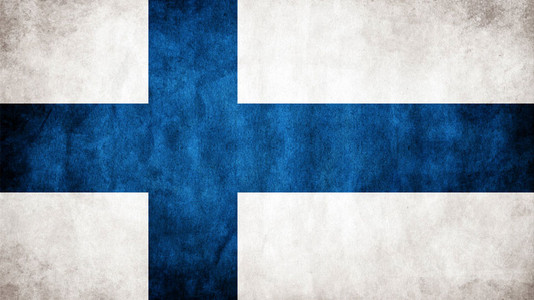 Torille!

Finland is a Nordic country situated in the geographical region of Fennoscandia, which also includes Scandinavia. It's a very special place - and it gave birth to many unique musicians - for example, famous composers Jean Sibelius, Erik Bergman and Magnus Lindberg, as well as such pop/electronic musicians as Bomfunk MC's, Darude (author of infamous "Sandstorm") and Olivia Merilahti (half of The Dø duo) all are Finnish.
So we prepared a list of 31 famous rock bands which are from Finland. It was REALLY hard to choose only 31, because Finland has A LOT OF unique music talents.
So before starting here's the (really lengthy) list of honorable mentions (the list is incomplete of course - and we put it in an alphabetical order for your comfort) - you can skip it just by scrolling down if you want:
...and Oceans
Aarni
Aavikko
Abduktio
Abyssion
Aeoga
Airut
Ajattara
Alghazanth
Amberian Dawn
Amoral
Appendix
Apulanta
Archgoat
Arktau Eos
Arthemesia
Atomikylä
Azaghal
Barathrum
Barren Earth
Battle Beast
Battlelore
Baxter Stockman
Before The Dawn
Beherit
Behexen
Black Sun Aeon
Blood Red Fog
Cadacross
Cain's Offering
Callisto
Candy Cane
Catamenia
Cats on Fire
Celesty
Charon
Circle
Circle of Contempt
Circle of Ouroborus
Clandestine Blaze
CMX
Colosseum
Cryhavoc
D.O.M.
Dasputnik
Dawn of Relic
Dawn of Solace
Demilich
Diablo
Diaboli
Disco Ensemble
Don Huonot
Dreamtale
Driller Killer
Eläkeläiset
Endstand
Enochian Crescent
Entwine
Eppu Normaali
Eternal Tears of Sorrow
Eye of Solitude
Five Fifteen
Fleshpress
For My Pain...
Forkboy
Fun
Ghost Brigade
Giant Robot
Gloomy Grim
Goatmoon
Halo Manash
Haloo Helsinki!
Hanging Garden
Happoradio
Havoc Unit
Hebosagil
Hevisaurus
Hexvessel
Hidria Spacefolk
Horna
Husky Rescue
Ikuinen Kaamos
Immortal Souls
Imperanon
Indica
Jeavestone
Jess and the Ancient Ones
Jumalhämärä
Kiana
Kingston Wall
Klamydia
Kotiteollisuus
Kylahullut
Laika & The Cosmonauts
Lapko
Leevi and the Leavings
Leningrad Cowboys
Loinen
Loituma
Lost Society
Lovex
Lunar Path
Maj Karma
Minotauri
Mokoma
Mother Susurrus
Mörkö
Mr. Peter Hayden
MyGrain
Negative
Nest
Noenum
Northern Kings
Noumena

NYOS

October Falls
Pan Sonic
Peer Günt
PMPP
Poisonblack
Rapture
Reckless Love
Reflexion
Reverend Bizarre
Rotten Sound
Ruoska
Sargeist
Satanic Warmaster
Saturnian Mist
Sentenced
Shade Empire
ShamRain
Silentium
Sinamore
Sink
Sleiveen Hostess
Spiritus Mortis
Stam1na
Stone
Subaudition
Suburban Tribe
Sunrise Avenue
Swallowed
Synergy
Tarot
Tasavallan Presidentti
Teksti-TV 666
Tenhi
Teräsbetoni
Terveet Kädet
The Skreppers
The Valkyrians
Thergothon
Throat
Throes of Dawn
Thunderstone
Thy Serpent
Thyrane
To/Die/For
Torsofuck
Torture Killer
Tracedawn
Trio Pussit
Turmion Kätilöt
Twilight Ophera
Two Witches
Ultra Bra
Unholy
Uniklubi
Unkind
Värttinä
Velcra
Viikate
Warmen
Wolfheart
Wormphlegm
Wyrd
Yearning
YUP
Zen Café
And here's the actual list:
31. Waltari
One of the most unique bands from Finland, Waltari are known for their diversity and combination of music styles, frequently combining alternative metal, progressive metal, death metal, hard rock, hip-hop, industrial, pop, punk, symphonic metal, techno and more. They are also known as one of the first artists who use rap in Finland. Waltari also were the first band who combined metal with symphonic music, recording their innovative opera "Yeah! Yeah! Die! Die!: Death Metal Symphony in Deep C" in 1996.
30. KYPCK
KYPCK are a Finnish conceptual doom metal band singing in Russian language. The band's name is a pseudo-Cyrillic imitation of Курск (Kursk), which is a city in Russia. The band's vocalist Erkki Seppänen speaks fluent Russian after his years at Oxford University and working in the embassy in Moscow.
29. Oranssi Pazuzu
Oranssi Pazuzu are a unique psychedelic black metal band, formed in 2007. The name is Finnish for "Orange Pazuzu," which refers to a Babylonian demon. Stylistically they blend black metal with psychedelic rock, krautrock and avant-garde influences.
28. Dark Buddha Rising
Dark Buddha Rising are playing their own blend of occult sludge metal, doom metal, drone and psychedelic rock. Each of their live performances is a ritual.
27. Impaled Nazarene
Impaled Nazarene are an eccentric extreme metal band, that started as black metal but have incorporated grindcore elements and later mixed it with other genres such as punk rock, crust, heavy metal, thrash metal and more. They even have a 1996 EP called "Motörpenis," where their style is very close to Motörhead's.
26. Kalmah
So called "swamp metal" band from Oulu, Kalmah are playing their own type of melodic death metal, combined with elements of power metal and thrash metal. The word "kalmah" is Karelian and could be translated as "to the grave" or "to the death."
25. Skepticism
Skepticism is a funeral doom metal band from Riihimäki, Finland. Formed in 1991, they are regarded as one of the pioneers of the genre. Besides the music, Skepticism purposefully create a mysterious and abstract atmosphere, in terms of lyrics, artwork, contact with the outside world, and live performances.
24. Moonsorrow
Moonsorrow are a pagan metal band formed in Helsinki in 1995. Musically, the band incorporates elements of black metal and folk metal in their sound. The band call their sound "epic heathen metal" and try to distance themselves from the term "Viking metal." They have distanced themselves from other folk metal bands, emphasizing that their music is pagan and spiritual and is challenging for its listeners, rather than happy or danceable.
23. Shape of Despair
Helsinki based funeral doom metal band Shape of Despair are known for their own atmosphere, combining slow and heavy riffs with male and female vocals.
22. Ensiferum
Ensiferum are a Finnish folk metal band from Helsinki. The members of the band label themselves as "melodic folk metal." The lyrical themes of their music most often relate to fantastical, archaic, or historic stories that can most often be grouped in with Nordic concepts, usually with heroic sentiment.
21. Wintersun
Wintersun are known for playing their own genre, combining melodic death metal, power metal, folk metal and even progressive metal. Wintersun were originally created by guitarist, keyboardist, bassist, songwriter and vocalist Jari Mäenpää as a side project to Ensiferum for whom he was lead singer and guitarist.
20. The Rasmus
The Rasmus, known for their hits "In the Shadows," "First Day of My Life," "Guilty," etc, were formed in 1994 in while the band members were still in upper comprehensive school. The Rasmus has sold 4 million albums worldwide, 310,000 copies in their native Finland alone. Lesser known fact, but before their breakthrough album "Dead Letters," centered around the "love metal" genre, they released 4 studio albums, originally combining alternative rock with funk rock, pop punk and even ska.
19. Omnium Gatherum
Omnium Gatherum, a six-piece melodic death metal band from Finland, were formed in 1996. Although the band mainly follows the path of the melodic death metal genre, much of their work shows strong influences from progressive death metal, especially their later albums.
18. Insomnium
Another great melodic death metal from Finland, Insomnium were formed in Joensuu in 1997. Although they are primarily a melodic death metal band, their tracks could be seen as reminiscent of doom metal, progressive metal and black metal.
17. The 69 Eyes
A multi-platinum selling band, The 69 Eyes are often described as "goth 'n' roll," mixing the gloominess of gothic rock with guitar-powered rock 'n' roll. Lesser known fact, The 69 Eyes originally started as a glam metal band.
16. Turisas
Turisas, Finnish folk metal band from Hämeenlinna, were founded in 1997 and named after an ancient Finnish god of war. Turisas combine elements of folk metal and power metal, with strong influences from symphonic metal as well. The album title "Battle Metal" has given rise to the term "battle metal" being used as a description of folk metal.
15. Norther
Norther were a melodic death metal band from Espoo, Finland. On 24th of July 2012 the band announced on their website that the members have decided to quit Norther because of time issues.
14. Swallow the Sun
Swallow the Sun, melodic death/doom metal band from Jyväskylä, were formed in early 2000. Their style is rooted in doom metal and death metal and emphasizes melody and atmosphere.
13. Mors Principium Est
Another great example of Finnish melodic death metal, Mors Principium Est were formed in Pori in 1999. Mors Principium Est means "death is the beginning" in Latin.
12. Lordi
Lordi, hard rock/heavy metal band, formed in 1992, are also known for wearing monster masks and using horror elements with pyrotechnics during concerts and music videos. Lordi rose to fame in 2002 with their hit single, "Would You Love a Monsterman?" The band made history in 2006 by becoming the first, and still today the only, hard rock act and Finnish artist to win the Eurovision Song Contest, with the song "Hard Rock Hallelujah."
11. Poets of the Fall
Poets of the Fall, a rock band formed in 2003 in Helsinki, are composed of singer Marko Saaresto ("Mark"), guitarist Olli Tukiainen ("Ollie") and keyboardist Markus Kaarlonen ("Captain"). They gained their first fame by recording the title theme of "Max Payne 2," "Late Goodbye." In June 2004 it was later released as a single and followed by "Lift" in September, which turned out to be a big hit. Their two first albums, "Signs of Life" and " Carnival of Rust," have reached platinum status in Finland.
10. Hanoi Rocks
Hanoi Rocks were a Finnish glam rock band formed in 1979. In the '80s, Hanoi Rocks were the most successful Finnish band internationally and are still popular in the United States, Japan, and the UK. They were also one of the first rock bands to tour in Asia, and were the first western rock band to play in Delhi.
9. Finntroll
Finntroll are a folk metal band from Helsinki, Finland. They combine elements of black metal and folk metal. The band's lyrics are mostly in Swedish. Finntroll's first singer Katla decided to use Swedish over Finnish since he was part of a Swedish-speaking minority in Finland and the sound of the language seemed to better suit the band's "trollish" outfit. Despite several vocalist changes, this tradition has continued.
8. Stratovarius
Stratovarius were formed in Helsinki in 1984. Along with German bands Helloween, Blind Guardian, and Gamma Ray, Stratovarius are considered one of the leading and most influential groups of the power metal genre.
7. Korpiklaani
Korpiklaani, a folk metal band from Lahti, Finland formed in 2003. Korpiklaani is the new name of the band previously called Shaman, that was formed in 1993 by Jonne Järvelä who still remains the mastermind of Korpiklaani. Whilst Shaman recorded songs in the original Saami language, Korpiklaani recorded most songs in English at first, and mostly Finnish lyrics on their most recent albums. The name Korpiklaani means "Forest Clan" in the Finnish language.
6. Sonata Arctica
Sonata Arctica are one of the most known power metal bands, were formed in Kemi, Finland. Created as a hard rock band named Tricky Beans, they later changed to Tricky Means and finally to Sonata Arctica, when they shifted to power metal with progressive influences.
5. Apocalyptica
Apocalyptica, so-called cello metal band, were formed in 1993 in Helsinki. The band is composed of classically trained cellists. Originally a Metallica classical tribute band, the band eventually adopted a neoclassical metal style without the use of conventional guitars.
4. Amorphis
Amorphis were formed in Helsinki, Finland in 1990. They absorbed and incorporated influences from many metal genres. Initially, the band was a death metal act, but with time they have evolved into making music that is more classifiable as doom metal with folk influences, and, more recently, progressive metal and melodic hard rock, utilizing increasingly complex arrangements and a less brutal sound. Amorphis are also well known for their use of the Finnish national epic, the Kalevala, as a source for their lyrics.
3. HIM
Formed in 1991 under the name His Infernal Majesty, HIM invented their own genre called "love metal" and inspired a lot of bands to play music in a similar style. HIM is internationally one of the most commercially successful Finnish bands of all time, with seven platinum and over ten gold albums, and sales of over six million records. Also, with their fifth studio album "Dark Light," HIM also became the first Finnish group to receive a gold album in the United States.
2. Children of Bodom
Children of Bodom were formed in 1993 the city of Espoo, near Helsinki. The name of the band comes from one of the most famous Finnish murder cases of all time (the murdering of three teenagers one night at Lake Bodom back in the '60s). Early Children of Bodom albums are inspired by classical music and death metal, and later albums are more inspired by a thrash metal, losing some of its earlier melodic style. The band's third studio album, "Follow the Reaper," was their first album to receive a Gold certification in Finland, and since then, all seven of the band's studio albums have acquired the same status. The band has incorporated many different musical styles, leading critics and fans to label their work as melodic death metal, "extreme power metal," thrash metal, symphonic black metal, and neoclassical metal. They are one of Finland's best selling artists of all time with more than 250,000 records sold there alone.
1. Nightwish
Nightwish are undeniably one of the most well-known bands from Finland, combining symphonic metal, power metal and gothic metal in their music. Nightwish inspired a lot of female-fronted symphonic/gothic metal bands. And even after the lead singer Tarja Turunen's departure in 2005 (she was replaced by Anette Olzon and later by Floor Jansen), Nightwish remain the most successful Finnish band worldwide, selling more than 8 million records and receiving more than 60 gold and platinum awards, having released five Number 1 albums and thirteen Number 1 singles.
Know more bands from Finland? Feel free to share them in the comment section below.