31 Best Rock Bands From Iceland
The greatest Icelandic rockers...
N-D
Ultimate Guitar

N-D
UG editor. Music lover. Constant searcher of something interesting and unique.
Posted May 21, 2017 05:44 PM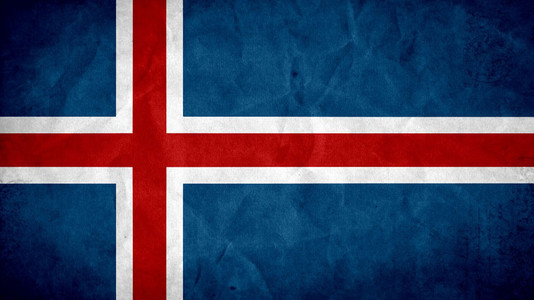 Iceland, land of volcanoes and glaciers, is a Nordic island country in the North Atlantic Ocean. And its unique geography and history also affected the music. A lot of famous modern musicians and composers were born in Iceland: Jóhann Jóhannsson, Ólafur Arnalds, Valgeir Sigurðsson, Ólöf Arnalds, Emilíana Torrini, Hilmar Örn Hilmarsson, Ásgeir...
So we prepared a list of 31 famous rock bands which are from Iceland - check it out below!
And before starting here's the (as always really lengthy) list of honorable mentions that are worth your attention (we put it in an alphabetical order for your comfort - feel free to discover something new). You can skip it just by scrolling down if you want:
〇
Á Móti Sól
Árstíðir Lífsins
ADHD
Amaba Dama
Angist
Auðn
B.Sig
Bellatrix [Kolrassa Krókríðandi]
Beneath
Benni Hemm Hemm
Benny Crespo's Gang
Black Desert Sun
Blindfold
Bloodgroup
Börn
Brain Police
Carpe Noctem
Celestine
Changer
Churchhouse Creepers
Curse
Dark Harvest
Dead Skeletons
Dikta
Dimma
Draugsól
Dynfari
Eik
Eldberg
Feldberg
Flames of Hell
FM Belfast
Fortíð
Fufanu
GANGLY
Gavin Portland
Godchilla
Gone Postal
Grafir
Grísalappalísa
GusGus
HAM
Hinn Íslenzki Þursaflokkur
Hjaltalín
Hljómar
I Adapt
Icecross
Jagúar
Jakobínarína
Jónas og Einar
Just Another Snake Cult
Katla.
Kimono
Kiriyama Family
Kriki
Kvlt.Kaos.Klvb
Lay Low
Leaves
Lockerbie
Lokbrá
Lucy in Blue
Mammút
Mannveira
Maus
Menn Ársins
Mezzoforte
Mínus
Momentum
Mono Town
Moses Hightower
My bubba
Náttúra
Naðra
Nexion
NYIÞ
Ojba Rasta
ONI
Ophidian I
Ourlives
Oyama
Parachutes
Pascal Pinon
Pollapönk
Pornopop
Potentiam
Purrkur Pillnikk
RetRoBot
Reykjavik!
Reykjavíkurdætur
Sálin hans Jóns míns
Samaris
Show Me Wolves
Sign
Sin Fang
Sinmara
Skálmöld
Slowblow
Sóley
Sororicide
Spilverk Þjóðanna
Strigaskór nr. 42
Svanfríður
Svartidauði
Tappi Tíkarrass
The Vintage Caravan
Thor's Hammer
Tilbury
Trabant
Trúbrot
Útidúr
Who Knew
Worm Is Green
Wormlust
Ylja
ZHRINE
And here's the actual list:
31. Misþyrming
Misþyrming are one of the most notable names on the rather small but really unique Icelandic black metal scene. Band name is Icelandic for "Mistreatment."
30. Þeyr
Þeyr (also known as Theyr) were a renowned Icelandic New Wave/post-punk band from the early eighties. Shrouded under a veil of mystery, their three-year existence (from 1980 to 1983) was characterized by a deep interest in ancient wisdom. Þeyr helped bring about the New Wave movement in Iceland and became one of the first Icelandic bands to be known abroad.
29. Valdimar
Valdimar are an Icelandic indie pop/rock band that was established in 2009 as a duo by Valdimar Guðmundsson and Ásgeir Aðalsteinsson, both originating from Keflavik. They have since expanded to a six member group.
28. Kontinuum
Kontinuum are a progressive/post-metal band from Reykjavik, Iceland. Started as the brainchild of Birgir Thorgeirsson, a founding and current member of dark metal act Potentiam. The band was born with the aim to make "hypnotic and spiritual musical noise."
27. We Made God
Icelandic post-rock/post-metal band We Made God's debut album has been touted as "Referencing the otherworldly ambient atmospherics of Sigur Rós and Deftones' driving, muscular riffs" by Q Magazine. Kerrang magazine also selected them as one of their Must Hear acts of 2008. We Made God are also known for their atmospheric live performances.
26. For a Minor Reflection
Starting life as a hard rock duo in a tiny garage in Reykjavik, Iceland, For a Minor Reflection morphed into an indie rock trio (for a week or so) and a blues quartet (for a little longer) before finally arriving at their current incarnation: one of the best instrumental post-rock groups from Iceland.
25. Hjálmar
Hjálmar are an Icelandic reggae band that has been playing together for about 4 years. They enjoyed much success in Iceland, and made Icelandic reggae something to talk about and listen to. They toured a bit during the summer of 2006 and ended with a farewell concert in Skriðuklaustur, Iceland on August 20, 2006.
24. Low Roar
Low Roar were started by Ryan Karazija, musician from San Franciso, California, when he subsequently relocated to Reykjavik, Iceland and started the new band after his previous project Audrye Sessions. Low Roar mix indie rock, electronic, folk and more in their music.
23. Ampop
Ampop are an Icelandic melodic pop/rock band from Reykjavik, Iceland. The name of the band is actually the name of the first song they ever wrote, and is made from the words ambient and pop, which they thought was the definition of the music they were making at that time.
22. Kaleo
Kaleo are an Icelandic indie rock/blues/folk band established in 2012 and their first major public appearance Iceland Airwaves Music Festival in November 2012. Their fame came through the song "Vor í vaglaskógi" as it was included on heavy rotation on Icelandic state broadcaster RÚV's radio station Rás 2 featuring on top of the stations Top 10.
21. Hjaltalín
The band Hjaltalín began as a one-act thing in the music scene of MH, a Reykjavik gymnasium (in 2004) that is renowned for harboring musicians. Things have evolved since then, personnel changed, and the band has actually changed course regarding musical styles in the meantime, although the band is certainly hard to categorize with influences ranging from contemporary indie rock to '60s pop music to classical music or acid jazz.
20. Quarashi
Quarashi are an alternative hip-hop/rapcore band from Reykjavík, Iceland, active from 1996 through 2005. The band's releases topped the Icelandic album charts. They reunited in 2016 to work on a new album.
19. Singapore Sling
Singapore Sling are a shoegaze band from Reykjavik, Iceland. The group was formed in 2000 by singer-songwriter and guitarist Henrik Björnsson, aided by his friend, guitarist Einar Þór Kristjánsson. Their neo-psychedelia sound has often been compared by the media to acts such as The Velvet Underground, My Bloody Valentine, The Jesus and Mary Chain, Black Rebel Motorcycle Club and Serena Maneesh.
18. Skálmöld
Skálmöld are a Viking/folk metal band from Reykjavik, Iceland, formed in 2009. The band's name is literally translated as "Age of Swords" and also means "lawlessness," referring to the Age of the Sturlungs of Icelandic history.
17. KUKL
KUKL were an experimental post-punk/gothic rock group active in the 1980s. The name means "witch" in Medieval Icelandic. The band was formed in August 1983 when Ásmundur Jónsson from Gramm Records wanted to create an avant-garde supergroup to perform on the final episode of a radio show called "Áfangar." He assembled Björk Guðmundsdóttir, then vocalist of Tappi Tíkarrass; Einar Örn Benediktsson, a trumpeter and vocalist in Purrkur Pillnikk; keyboardist Einar Arnaldur Melax, from Medúsa; Birgir Mogensen, the bassist from Spilafífl; and finally drummer Siggtryggur Baldursson and guitar player Guðlaugur Kristinn Óttarsson (a.k.a. Godkrist), both from the band Þeyr.
16. Vök
Vök are quite a young group, formed early 2013. Shortly thereafter they participated in and won the prestigious Icelandic battle of the bands, Músíktilraunir. Vök combine dreamy electronics with melodic vocals, guitars and distant saxophones.
15. Slowblow
Slowblow are an Icelandic musical duo consisting of Orri Jónsson and Dagur Kári Pétursson, formed in the early 1990s. Their music is an aesthetic of home-made, lo-fi analog tinkerings, which often slips into both electronic and folksy terrain. They created the soundtrack for the successful independent Icelandic movie "Nói Albínói," which Dagur directed, and have worked with other Icelandic artists.
14. Agent Fresco
Agent Fresco are an Icelandic band, combining pop, alternative, art, metal, and math-rock, formed in 2008 just weeks prior to competing in the Músíktilraunir (an Icelandic version of Battle of the Bands) which they won. They also won "best guitar," "best drumming" and "best bass playing."
13. Apparat Organ Quartet
Apparat Organ Quartet are a band founded in 1999 by Jóhann Jóhannsson, Hörður Bragason, Músikvatur and Úlfur Eldjárn. Despite their name however, they are a five piece band consisting of four keyboard players and a drummer. The "quartet" sometimes describe their music as "Machine Rock and Roll," and indeed the band's sound veers between pulsing floor-fillers and headbanging anthems, served with a mixture of Kraftwerk-inspired electronics, Daft Punk-like robot voices and hard rock beats.
12. Árstíðir
Formed in the wake of the 2008 stock market crash, Árstíðir found themselves catapulted to the top of the Icelandic music charts within six months of their debut album, and then forged ahead with their 2010 tour despite a volcanic eruption that stalled global travel. In 2012, Árstíðir was the first Icelandic band to ever win the Eiserner Eversteiner European Folk Music Award (in Plauen, Germany) and were scheduled to play the prestigious TFF Rudolstadt festival in July 2013.
11. Rökkurró
Rökkurró are an Icelandic five-piece folk rock/inie/pop band from Reykjavík, Iceland formed in 2006. Their debut album "Það kólnar í kvöld.." (meaning "It's Getting Colder Tonight" in Icelandic) was released in 2007 in Iceland, Europe and Japan to great critical acclaim, followed by a local tour in Iceland and an international tour that included Germany, The Netherlands and Switzerland supporting Ólafur Arnalds.
10. Seabear
Icelandic indie folk band Seabear started as a one-man project of Sindri Már Sigfússon in 2003. Performing for some time as a trio from 2005, the band grew to seven pieces in 2006.
9. Stafrænn Hákon
Stafrænn Hákon ("Digital Hákon") is originally a post-rock one-man band by Icelandic musician Ólafur Josephsson. The music of the project has through the last years been described as a mix of post-rock, lo-fi, ambient guitar & electronica which still holds true to some extent though he with each album takes a giant leap and keeps growing as a musician.
8. Bang Gang
Bang Gang is a one-man band from Iceland. The voice, instrumentalist, arranger and producer Barði Jóhannsson began his silent career in a surf band, together with his friend Henrik Baldvin Björnsson, who has later formed a band called Singapore Sling. Barði started to dedicate himself to more pop sound, collaborating with female singers, such as Esther Talia Casey and Védís Hervör Árnadóttir.
7. Amiina
Originally a string quartet formed by four girls at the Reykjavik College of Music in the late 1990s, Amiina (formerly Amína) went on to cut its teeth as Sigur Rós' string section for the next decade. Since 2009 Amiina became a sextet. Their music is made with a great number of instruments and contains elements of minimalistic style, contemporary classical, ambient, and electronic loops. In their performances each member will play many instruments, sometimes moving across the stage, going from one instrument to another in mid-song.
6. Retro Stefson
Retro Stefson are an Icelandic alternative/pop-band formed in 2006 in Reykjavik. They have been named one of the most prominent Icelandic bands to emerge in the 21st century.
5. The Sugarcubes
The Sugarcubes (Sykurmolarnir in Icelandic) were an alternative rock group from Reykjavik, Iceland. For most of their career, the band consisted of Björk Guðmundsdóttir (vocals, keyboards), Einar Örn Benediktsson (vocals, trumpet), Þór Eldon (guitar), Bragi Ólafsson (bass), Magga Örnólfsdóttir (keyboards) and Sigtryggur Baldursson (drums). They received critical and popular acclaim internationally.
4. Sólstafir
Starting as a black metal group in 1994, Sólstafir later became one of the most known and unique bands from Iceland, creating their own blend of progressive metal with beautiful melodies, psychedelic moments and a strong undercurrent of classical, folk and rock music.
3. múm
Múm are an experimental group from Iceland whose music is characterized by soft vocals, eccentric beats and colorful effects, and a variety of traditional and unconventional instruments. Originally a duo, the band later has expanded and has counted 15-20 people along the way.
2. Of Monsters and Men
Of Monsters and Men are an indie folk/pop group formed in 2010 in Keflavík/Garðabær, Iceland. The band won the Músíktilraunir in 2010, an annual battle of the bands competition in Iceland. In 2011, Of Monsters and Men released their debut album "My Head Is an Animal," that reached the No.1 position in Australia, Iceland, Ireland and the U.S. Rock and Alternative Charts, while peaking at No. 6 on the U.S. Billboard 200 album chart, No. 3 in the UK, and Top 20 of most European charts and Canada. Of Monsters and Men also won the 2013 European Border Breakers Awards.
1. Sigur Rós
Definitely the epitome of Icelandic music scene, Sigur Rós are active since 1994 and known for their ethereal sound, frontman Jónsi's falsetto vocals, and the incorporation of classical and minimalist aesthetic elements into their music. They're also known for "Vonlenska," the non-literal language that forms the unintelligible lyrics sung by the band on some songs, in particular by Jónsi. It is also commonly known by the English translation of its name, Hopelandic. However, not all Sigur Rós songs are in Hopelandic; many are sung in Icelandic. Sigur Rós has sold over 2.5 million albums worldwide.
0. Björk
And although not being a band, Björk is undeniably the best known artist from Iceland! Over her four-decade career, she has developed an eclectic musical style that draws on a wide range of influences and genres spanning electronic, pop, experimental, classical, trip-hop, IDM, and avant-garde styles. Singer-songwriter, multi-instrumentalist, producer, DJ and actress, her approach to all forms of art is truly unique.
Know more bands from Iceland? Feel free to share them in the comment section below.