31 Best Rock Bands From Poland
The greatest Polish rockers...
N-D
Ultimate Guitar

N-D
UG editor. Music lover. Constant searcher of something interesting and unique.
Posted Jun 01, 2017 04:07 PM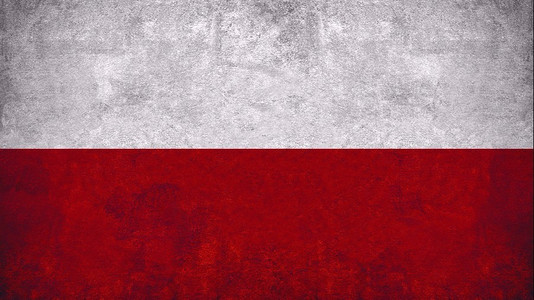 Poland has a really diverse and lively music scene - it varies from rock, metal and electronic to jazz, classical and folk. There are a lot of famous composers such as Frédéric Chopin, Henryk Górecki, Krzysztof Penderecki, Krzysztof Komeda, Witold Lutosławski, Szymon Kuran, Zbigniew Preisner, etc. Jazz scene in Poland is one one of the most unique and developed - it even has its own genre called "yass" - music style that mixes jazz, improvised music, techno, punk rock, and folk. Poland also gave birth to some unique music genres such as "poezja śpiewana" (sung poetry).
So we prepared a list of 31 famous rock bands which are from Poland - check it out below!
And before starting here's the (as always really lengthy) list of honorable mentions that are worth your attention (we put it in an alphabetical order for your comfort - feel free to discover something new). You can skip it just by scrolling down if you want:
2Tm2,3
Abraxas
Acid Drinkers
Acute Mind
AEON
Akurat
Amaryllis
Ampacity
Animations
April in Pieces
Apteka
Archeon
Arkona
Armia
Asgaard
At Domine
Atrophia Red Sun
Azarath
Azyl P.
Banisher
Believe
Besides
Big Cyc
Blade Loki
Breakout
Bright Ophidia
Brygada Kryzys
Budka Suflera
Cemetery of Scream
CETI
Chainsaw
Christ Agony
Chylińska
Closterkeller
Coma
Contemporary Noise Quintet
Cool Kids of Death
Corruption
Crystal Viper

Cultes Des Ghoules

Cytrus

Czerwone Gitary
Dead Infection
Deivos
Delight
Devilish Impressions
Devilyn
Dezerter
Dick4Dick
Dies Irae
Disperse
Dissenter
Division by Zero
Dominium
Dr Misio
Dżem
EastWest Rockers
Egoist
Elektryczne Gitary
Esqarial
Eternal Deformity
Evangelist
Ewa Braun
Exlibris
Farben Lehre
FlapJack
Frontside
Gdzie Cikwiaty
Graveland
Habakuk
happysad
Hedfirst
Hell-Born
Hermh
Homo Twist
Horrorscope
Horytnica
Houk
Hunter
Hurt
Illusion
Indios Bravos
Indukti
Infernal War
IRA
Izrael
Julia Marcell
Kabanos
KAT
Kataxu
Kazik
Kazik na Żywo
Klan
Klaus Mitffoch
Klimt
Kobranocka
Kombajn Do Zbierania Kur Po Wioskach
Komety
Koniec Świata
Kormorany
Kriegsmaschine
Krzak
KSU
Kult
Kury
Łąki Łan
Łzy
Laboratorium
Lady Pank
Lao Che
Leash Eye
Leniwiec
Lipali
Lost Soul
Luna Ad Noctum
Luxtorpeda
Maanam
Made of Hate
MasseMord
Materia
Me and That Man
Mentally Blind
Millenium
Moaft
Monstrum
Moonrise
Morowe
Muchy
Mutilation
Natural Dread Killaz
Neolith
Neuma
NeVeR
Night Mistress
Non Opus Dei
Nyia
O.N.A.
Octopussy
Odraza
Orange the Juice
Organek
Pandemonium
Paprika Korps
Partia
Pathfinder
Percival
Percival Schuttenbach
Perfect
Pidżama Porno
Pink Freud
Plaga
Pogodno
Post Regiment
Power of Trinity
Proghma-C
Pustki
Pyorrhoea
Quidam

Quo Vadis

RadogosT
Raz, Dwa, Trzy
Retrospective
Revelation of Doom
Rootwater
Świetliki
SBB
Shadows Land
Signal From Europa
Sirrah
Skaldowie
Skawalker
Something Like Elvis
Sorcerer
Sorry Boys
Sounds Like the End of the World
Spinal Cord
Spiral
Spoiwo
Stare Dobre Małżeństwo
Stos
Strachy Na Lachy
Sweet Noise
Syndia
T.Love
Tenebrosus
Test
The Analogs
The Car Is on Fire
The Dumplings
The Sixpounder
Thy Disease
Tie Break
Tilt
Titanium
Totem
Trauma
TSA
Turbo
Varius Manx
Vavamuffin
Voo Voo
Waglewski Fisz Emade
Wilki
Wolf Spider
Yattering
Zabili Mi Żółwia
Zielone Żabki
Żywiołak
And here's the actual list:
31. Tranquilizer
Tranquilizer are a unique Polish band from Gdynia. The combine psychedelic rock, trip-hop, pop and more in their music.
30. Sunnata
Originally formed as a stoner metal/rock band Satellite Beaver in 2008, the group changed its name to Sunnata in December 2013 - as well as the band's concept and genre. Now Sunnata play their own unique progressive and psychedelic stoner/sludge/doom metal.
29. Furia
Furia are a Polish black metal band from Katowice, comprised of members from other black metal act MasseMord. It's one of the most known and unique black metal bands from Poland.
28. Kobong
Kobong were a math metal/progressive metal band from Warsaw, Poland, active from 1994 to 1998. Their style was a blend of broken rhythms, heavy riffs, technical drumming, dissonance, and, sometimes, soundscape and ethnic instruments.
27. Crionics
Crionics were a blackened death metal band from Kraków, formed in 1997. They released 3 studio albums on famous metal label Candlelight record, due to that they became known outside the country. Crionics disbanded in 2011.
26. UnSun
UnSun were a female fronted gothic metal band formed in 2006 by guitarist Maurycy "Mauser" Stefanowicz of death metal band Vader.
They officially disbanded in 2016. Originally named Unseen, they later changed their name to UnSun to reflect their blending of death metal influences and melodic vocals. They officially disbanded in 2016.
25. Obscure Sphinx
Obscure Sphinx are a female-fronted progressive atmospheric sludge/doom metal band formed in 2008. Dark and ritualistic, their music merges sonic spaces and electronic samples with the crushing combo of 8-string guitars and 6-string bass. All of this is flavoured by a unique voice of the vocalist.
24. Lux Occulta
Lux Occulta (Latin for "hidden light") are an avant-garde symphonic black metal band, founded in 1994. Their work, also strongly influenced by progressive metal, commonly incorporates elaborate arrangements often featuring multiple sections and unpredictable time signature changes. The band was dormant from 2002 until 2012, but they returned in 2014 with new album "Kołysanki," a radical change in direction consisting almost exclusively of avant-garde electronic music.
23. Vesania
Vesania are a Polish symphonic black metal band formed in 1997 by Orion (Behemoth), Daray (ex-Vader, Dimmu Borgir) and Heinrich. The word "Vesania" is from Latin, referring to everything that is connected with madness, insanity, dementia and mental disease.
22. Ścianka
Ścianka are a Polish alternative rock band from Sopot, formed in 1994. They have been notoriously changing their sound and exploring new territories, incorporating such styles as alternative, noise, experimental and psychedelic rock, or even jazz.
21. Darzamat
Darzamat are a Polish metal band, formed in Poland in 1995. They originally started as a symphonic black metal band, however, with every new record the group has interlaced various elements creating a style which is described by media as dark metal, atmospheric metal or gothic metal. The distinctive feature is the successful combination of female and male vocal.
20. Satellite
Satellite are originally a solo project by Wojtek Szadkowski, the drummer of the Polish neo-prog band Collage. The first album of the band called "A Street Between Sunrise and Sunset" has received rave reviews in the progressive press around the world. Its follow-up, "Evening Games," released in February 2005, reached no. 8 at the top 100 best selling records in Poland.
19. Collage
Collage are one of the most known neo-prog/progressive rock bands from Poland. Since their formation in 1985 they had a huge influence on the scene.
18. Siekiera
Siekiera are one of the most influential post-punk bands from Poland. They were formed in 1983 and released only one studio album "Nowa Aleksandria" (1986). After lineup changes, the band switched to new wave and then broke up in 1988.
17. Republika
Republika were a Polish new wave band from the 1980s. The group formed in Toruń, Poland, in 1979 as Res Publica and began playing Jethro Tull-style prog rock. This type of music proved to be unpopular with fans, so the original leader, Jan Castor, quit the band. In 1981, Grzegorz Ciechowski, taking over the as the new head, moved the group's sound from prog rock closer to New Wave and renamed the band Republika. The group disbanded in 2001, following Ciechowski's death.
16. Sceptic
Sceptic are a Polish technical death metal band founded in 1994 by Jacek Hiro (ex-Decapitated, Dies Irae, Virgin Snatch). Marcin Urbaś (one of the fastest 200 meter sprinters) handled the vocal duties for the first and the third album ("Blind Existence" and "Unbeliever's Script"), but is currently a session member due to his sport career.
15. Virgin Snatch
Virgin Snatch are a death/thrash metal band from Krakow. Since their formation in 2001 they became one of the biggest names on Polish metal scene.
14. Hate
Hate are a blackened death metal band from Poland. The band was formed in Warsaw in 1991 by guitarist and vocalist ATF Sinner. After numerous line-up changes and releasing a few records available solely in their native Poland, Hate signed a contract with French-based label Listenable Records, and released their highly acclaimed album "Awakening of the Liar" (2003), which is still considered as one of the Polish death metal masterpieces. To date they have released ten albums.
13. Batushka
Batushka are a Russian-speaking Polish black metal band with doom and post-metal influences. The members keep their identities in secret, although rumours have spread that they are well-known figures of the Polish black metal scene. Their 2015 debut album "Litourgiya" is a mix of the black metal and Eastern orthodox chants.
12. Artrosis
Artrosis, formed in 1995, are one of the most known gothic metal bands from Poland. In 2001 the band was nominated to Fryderyk, an annual award in Polish music.
11. Hey
Hey are an alternative rock band founded in Szczecin, Poland in 1992. Hey sometimes described themselves as Poland's first grunge band. During the band's mid-1990s heyday, they sold out stadiums throughout Poland, and attempted to break into the English-language market with a series of concerts overseas and an English version of their 1995 album. When this failed to arouse interest, the band began to write in Polish only, and gradually adopted a harder-edged, more industrial-influenced sound. Vocalist Kasia Nosowska is also a really successful solo artist.
10. Tides From Nebula
The greatest Polish post-rock band and one of the most known names on European post-rock scene, Tides From Nebula were formed in Warsaw in 2008. The band's second album "Earthshine" (2011) was produced by Zbigniew Preisner, renowned as one of the world's foremost composers of music for film and theatre.
9. Lunatic Soul
Lunatic Soul is the solo project of Mariusz Duda, vocalist and bassist of Polish progressive rock band Riverside. In stark contrast to his main outfit, Lunatic Soul contains no electric guitars at all and can be best described as a mix of ambient and progressive elements - Duda himself calls the sound "oriental-alternative."
8. Antigama
Antigama are an avant-garde grindcore band from Warsaw. The band also released 2 of their albums, "Resonance" and "Warning," on famous American extreme music label Relapse Records. Since their formation in 2000 they continue to experiment and create their own blend of grindcore.
7. Blindead
Progressive sludge/post-metal band Blindead were formed in Gdynia, Poland in 1999 under the name Incorrect Personality. In 2011 the band was nominated for a Fryderyk Award in the category "Album of the Year - Heavy Metal."
6. Myslovitz
Definitely one of the most known bands in Poland, Myslovitz were formed in 1992. Although often dubbed "the Polish Radiohead" by critics, their music is actually more reminiscient of Coldplay and Travis or early Radiohead. From 2003, EMI Records has been attempting to establish them internationally, with considerable support from MTV Europe. As of 2005, Myslovitz are rated as the most popular Polish act abroad.
5. Mgła
Mgła is a black metal project formed in 2000, being one of the most known Polish black metal bands. Mgła haven't performed live for approximately first 10 years of existence and operated as studio project only. But since 2012 the group is highly active live too.
4. Decapitated
Technical death metal band Decapitated were formed in 1996 in Krosno in southern Poland, when all the members were still attending music school. After their first two demos, the band was considered as genuine contenders of the underground metal community, and eventually signed with Wicked World/Earache Records.
3. Riverside
One of the most known modern progressive rock/metal bands, Riverside were formed in Warsaw in 2001. The band's music has been described as a mix of atmospheric rock and metal elements, reminiscent of Porcupine Tree, Pink Floyd, Anathema, Opeth, and Dream Theater, while still maintaining an identity of their own.
2. Vader
Vader, formed in Olsztyn in 1983, stand as one of the best-known European death metal bands. The band's name was inspired by Darth Vader from the Star Wars film series.
1. Behemoth
Definitely an epitome of Polish music export, Behemoth are considered to have played an important role in establishing the Polish extreme metal scene. Over the years Behemoth has moved from underground black metal into blackened death metal and then into modern death metal with each consecutive release.
Know more bands from Poland? Feel free to share them in the comment section below.