35 Best Rock Bands From Brazil
The greatest Brazilian rockers...
N-D
Ultimate Guitar

N-D
UG editor. Music lover. Constant searcher of something interesting and unique.
Posted Jun 09, 2017 12:22 AM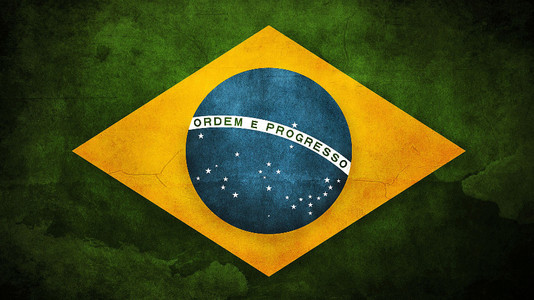 Brazil has one of the most complex and diverse music scenes around the world, as it's the largest country in both South America and Latin America, as well as the world's fifth-largest country by both area and population. Brazil gave birth to many unique music genres, with samba and bossa nova being the most known abroad. But also there are some unique and specific genres developed in Brazil such as manguebeat, pagode, MPB (Música Popular Brasileira, literally "Brazilian Popular Music"), axé, forró, funk carioca, sertanejo, rock gaucho, choro, etc. Such world-famous musicians as Antônio Carlos Jobim, Caetano Veloso and João Gilberto are from Brazil. Famous electronic musicians Amon Tobin and Gui Boratto are Brazilians too.
So we prepared a list of 35 famous rock bands which are from Brazil - check it out below!
And before starting here's the (as always really lengthy) list of honorable mentions that are worth your attention (we put it in an alphabetical order for your comfort - feel free to discover something new). You can skip it just by scrolling down if you want:
14 Bis
2OIS
A Banda Mais Bonita da Cidade
A Barca do Sol
A Bolha
A Cor do Som
Aborto Elétrico
Academia da Berlinda
Acústicos & Valvulados
AI-5
Ancesttral
Andralls
Andre Matos
Apanhador Só
Aquaria
Armandinho
Ashtar
Attomica
Autoramas
Ave Sangria
Azymuth
Bacamarte
Beijo AA Força
Baleia
Banda Black Rio
Banda Reflexu's
Bazar Pamplona
Beach Lizards
Bidê ou Balde
Biquini Cavadão
Bittencourt Project
Bixiga 70
Bixo da Seda
Black Drawing Chalks
Blitz
Boca Livre
Bonde do Tigrão
Boogarins
Bullet Bane
Burning in Hell
Bywar
Cássia Eller
Cachorro Grande
Camisa de Vênus
Canastra
Candeia
Cansei de Ser Sexy
Canto dos Malditos na Terra do Nunca
Carbona
Casa das Máquinas
Cascadura
Casuarina
Cazuza
Cérebro Eletrônico
Chakal
Chiclete Com Banana
Chimarruts
Chuva Negra
Cidadão Instigado
Cidadão Quem
Cidade Negra
Claustrofobia
Clube do Balanço
Cólera
Comadre Fulozinha
Condutores de Cadáver
Copacabana Club
Coquetel Molotov
Cordel do Fogo Encantado
Dead Fish
Demônios Da Garoa
Detonautas Roque Clube
Devotos
DFC
Dibob
Do Amor
Dominatrix
Dorsal Atlântica
Dr. Sin
DragonHeart
Ecos Falsos
El Efecto
Eminence
Eterna
Eyes of Shiva
Extromodos
Faichecleres
Fake Number
Far From Alaska
Farofa Carioca
Fellini
Fino Coletivo
Forgotten Boys
Garage Fuzz
Garotos Podres
Garotas Suecas
Gloria
Graforréia Xilarmônica
Gram
Graveola
Graveola e O Lixo Polifônico
Grupo Revelação
Hangar
Hateen
Hevo84
Hibria
Holger
Holocausto
Inocentes
Insulter
Joelho de Porco
Jota Quest
Jeyson Zímerer
Karma
Karnak
Kassin+2
Kid Abelha
Korzus
Krusader
Leela
Lobão
Lobotomia
Los Porongas
Ludov
Ludovic
Luisa Mandou um Beijo
Luxúria
Macaco Bong
Madame Saatan
Made in Brazil
Maglore
Maskavo
Massacration
Medulla
Merda
Mestre Ambrósio
MindFlow
Módulo 1000
Móveis Coloniais de Acaju
Mombojó
Moptop
Moto Perpétuo
MQN
Mukeka di Rato
Mundo Livre S/A
Mutilator
Mystifier
Necromancia
Nenhum de Nós
Nephasth
Noturnall
NX Zero
O Peso
O Rappa
O Terço
Oceania
Oficina G3
Olho Seco
Orquestra Contemporânea de Olinda
Os Brazões
Os Cariocas
Os Incríveis
Os Originais do Samba
Os Replicantes
Pata de Elefante
Pato Fu
Patrulha do Espaço
Pedra Letícia
Pedro Luís e A Parede
Pelebrói Não Sei?
Pitty
Placa Luminosa
Planet Hemp
Planta e Raiz
Plebe Rude
Ponto de Equilíbrio
Ponto Nulo no Céu
Porcos Cegos [Blind Pigs]
Power From Hell
Project46
Pública
Pullovers
Quarteto Em Cy
Quinteto Armorial
Rancore
Reação Em Cadeia
Rebaelliun
Relespública
Restos de Nada
Rita Lee & Tutti Frutti
Rock Rocket
Rockz
Ronei Jorge e os Ladrões de Bicicleta
Rosa de Saron
Roupa Nova
Sá, Rodrix e Guarabyra
Sabonetes
Sagrado Coração da Terra
Scalene
Scelerata
Scracho
Selvagens À Procura de Lei
Seu Cuca
Sextrash
Skowa e a Máfia
Som Imaginário
Som Nosso de Cada Dia
Soulspell
Spectrum
Strike
Supercombo
Supercordas
Superguidis
Symbols
Tequila Baby
The Feitos
The Ordher
Thy Light
Tianastácia
Tihuana
Timbalada
Tópaz
Tonico & Tinoco
Torture Squad
Tribalistas
Tribo de Jah
Tribuzy
Trio Mocotó
Tuatha de Danann
Ulster
Vanguart
Velhas Virgens
Velhos e Usados
Vera Loca
Vespas Mandarinas
Vímana
Violeta de Outono
Violins
Virna Lisi
Vivendo do Ócio
Vulcano
Walverdes
Wander Wildner
Wannabe Jalva
Witchhammer
Wizards
Wry
Zander
And here's the actual list:
35. Hurtmold
Hurtmold are an experimental post-rock/math rock band, formed in 1998 in São Paulo. They use different instruments, sometimes custom-made, to create their own sound.
34. Fresno
Fresno are an alternative/emo rock band from Porto Alegre. They were formed in 1999 by school friends. Fresno won Best New Artist at the MTV Brazil Awards in 2007.
33. Ratos de Porão
Ratos de Porão are one of the most important Brazilian punk rock bands. They were formed in 1981 as a crust punk/hardcore band, but later their sound changed to crossover thrash metal.
32. Ira!
Ira! are a post-punk/alternative rock band formed in 1981. Their 1986 album, "Vivendo e Não Aprendendo" (translated as "Living and Not Learning") considered one of the greatest Brazilian rock classics. The band's name is the Portuguese word for "anger."
31. Skank
Skank were formed in 1991 in Belo Horizonte, Minas Gerais. Initially intending to mix reggae and dancehall with traditional Brazilian styles, later Skank changed their style closer to a mix of Britpop, alternative rock, psychedelic pop and local movement Clube da Esquina.
30. Violator
Violator are an old school thrash metal band formed in 2002. Their debut album "Chemical Assault" (2006) was even reissued by cult metal label Earache in 2008.
29. RPM
RPM (Revoluções por Minuto, "Revolutions per minute" in Brazilian Portuguese) were a successful Brazilian rock/new wave band formed in 1983. The band was extremely popular in the mid-1980s, being considered The Rolling Stones of Brazil. Their live album "Rádio Pirata ao Vivo" was one of the best-selling Brazilian record ever, with more than 2.2 million copies sold.
28. Nação Zumbi
Nação Zumbi (formerly Chico Science & Nação Zumbi) are a Brazilian band formed by Chico Science. They were one of the most important groups to create a new genre/scene called Manguebeat in the 1990s. In their music they're mixing rock, punk, funk, hip-hop, soul, maracatu and other Pernambuco's regional rhythms and Brazilian traditional music, with heavy use of percussion instruments. The musicians of the group continued as Nação Zumbi after Chico died in a car accident on February 2, 1997.
27. O Rappa
O Rappa (pronounced "Oh Hah-pah") are a popular Brazilian reggae/rock band from Rio de Janeiro. In their music they combine reggae and rock with elements of funk, hip-hop, samba, etc. They are also known for their socially conscious lyrics; the members themselves work on numerous social projects in the country.
26. Matanza
Matanza were formed in Rio de Janeiro in 1996. Their music is a blend of hardcore punk, country and heavy metal, thus forming the genre that the media titled "countrycore."
25. O Teatro Mágico
O Teatro Mágico ("The Magic Theatre") are a musical group formed in 2003 by Fernando Anitelli and his friends. O Teatro Mágico bring music, poetry, circus, theatre, literature, popular culture, and politics all together.
24. Charlie Brown Jr.
Charlie Brown Jr. were a Brazilian rock band, formed in 1992. The mixed skate punk, reggae, hip-hop, alternative rock, funk, pop rock and more in their music.
23. Raimundos
Raimundos are a Brazilian band, formed in Brasília, Distrito Federal in 1987. Their genre mixes hardcore and punk rock with elements of forro, a popular type of music and dance from Brazil's northeast.
22. Mamonas Assassinas
Mamonas Assassinas were a Brazilian comedy rock band. Before gaining popularity, they were called Utopia and focused on progressive rock until vocalist Dinho (Alecsander Alves) joined the band, shifting into what they were known in 1995. Their first and only album, "Mamonas Assassinas" had sold over 2.3 million copies. Their career would come to a tragic end in March 1996, only 8 months after the band's foundation - the plane in which they were flying crashed into the Cantareira mountain range, near São Paulo, causing the death of all the band members.
21. Ultraje a Rigor
Ultraje a Rigor are a popular Brazilian rock band. Their songs blend a raw pop rock sound with often comedic lyrics that address everything from sex, soccer and relationships to Brazil's corrupt politicians and social tensions.
20. Viper
Viper, one of the pioneers of metal music in Brazil, were formed in 1985. Their second album, "Theatre of Fate" (1989), was released in Europe, USA and eleven more countries in Asia, including Japan, where Viper reached the top of the charts, ahead of Van Halen and Nirvana. In 1994, the band was invited to open Metallica's Brazilian tour, with 2 historical concerts in Parque Antartica Stadium, for 20.000 people each.
19. Pato Fu
Pato Fu are a Brazilian band from Belo Horizonte, Minas Gerais formed in 1992. The band is also famous for their 2010 album "Música de Brinquedo," which was written using only toy instruments. Pato Fu considered one of the 10 best bands out of United States, according to the magazine Time.
18. Capital Inicial
Capital Inicial are a post-punk/new wave band formed in 1982. They were a huge success in the early and mid-2000s, changing their style to pop rock and being one of the most popular bands in Brazil.
17. Engenheiros do Hawaii
Engenheiros do Hawaii ("Engineers from/of Hawaii" in English) are a Brazilian rock band formed in Porto Alegre in 1985. In their style they mix a lot of genres including progressive rock, alternative rock, folk rock, new wave, post-punk and pop rock. They achieved great popularity with their ironic, critically charged songs with heavily semantic lyrics often relying on wordplays.
16. Bacamarte
Bacamarte were formed in 1974 by the multi-instrumentalist Mario Neto and his high-school friends in Rio de Janeiro, Brazil. The band's self-released debut album "Depois do Fim" (1983) is considered by many one of the best Brazilian progressive rock releases. In 1999 the guitarist Mario Neto released a solo work named "Sete Cidades" as a Bacamarte second album.
15. Novos Baianos
Novos Baianos were a Brazilian rock and MPB group from Salvador, Bahia in 1969. They are considered one of the most important and revolutionary groups in Brazilian music. The band's album "Acabou Chorare" (1972) was elected in 2007 as the best Brazilian music album of all time.
14. Almah
Almah are a progressive/power metal band from São Paulo. It was initially established in 2006 as a side project of former Angra's singer Edu Falaschi. Since 2006 Almah have released three albums and has turned from a solo-project into a band with regular activities.
13. CPM 22
CPM 22, a punk rock/melodic hardcore band brom São Paulo, are one of the most popular bands in Brazil. They started in 1995, and 7 years later they got the award from "Best New Artist" in MTV Video Music Awards Brazil. Then, they recorded their second album "Chegou A Hora de Recomeçar" (2002), which was a big sucess.
12. Shaman / Shaaman
Shaman were a Brazilian progressive/power metal band formed in 2000 by three musicians who left the band Angra - Andre Matos, Luis Mariutti and Ricardo Confessori. Shaman changed their name to Shaaman in 2005 due to legal reasons, but the issue was solved and they renamed it back to Shaman in 2006.
11. Secos & Molhados
Secos & Molhados were an innovative Brazilian band formed in 1971. They mixed folk rock, progressive rock, psychedelic pop, MPB and glam rock in their music. Though the band's releleased only 2 albums with its classic lineup (one in 1973 and one in 1974), the band was very successful and remains highly influential. Secos & Molhados also helped launch singer Ney Matogrosso's career. Matogrosso is distinguished for his uncommon countertenor voice and he was ranked by Rolling Stone as the third greatest Brazilian singer of all time. From 1974 onwards, the group remained active with only João Ricardo, the main songwriter, as the only steady member.
10. Los Hermanos
Los Hermanos were a rock band from Rio de Janeiro, Brazil, formed in 1997. The group mixed alternative rock with MPB, samba, folk, etc. Although the band is Brazilian, the name is Spanish, meaning "the brothers."
9. Angra
Angra are a progressive power metal band from São Paulo, Brazil, formed in 1991. The band is well-known outside of Brazil, especially in Europe and Japan.
8. Barão Vermelho
Barão Vermelho are a Brazilian band from Rio de Janeiro, formed in 1981. They are considered one of the most influential bands in Brazilian rock.
7. Krisiun
The most known death metal band from Brazil, Krisiun were formed in 1990. Since their formation they have earned a legendary worldwide reputation for their brutal yeat tecnical death metal style.
6. Os Paralamas do Sucesso
Os Paralamas do Sucesso (also known simply as Paralamas) are a Brazilian rock band, formed in Seropédica in the late 1970s. In their beginning, the band combined reggae and ska with rock and new wave, but later added horn arrangements and Latin rhythms.
5. Sarcófago
Sarcófago were a highly influential Brazilian metal band. They were fronted by Sepultura's original singer, Wagner Lamounier, and Geraldo Minelli. The front cover of the band's debut album, "I.N.R.I.," is regarded as a great influence on black metal's corpse paint style make-up. That record is also considered one of the "first wave" albums that helped shape the genre. Their second album, "The Laws of Scourge," was one of the first technical death metal records to be released. They have been quoted as influences by such icons of black metal as Euronymous (Mayhem), Fenriz (Darkthrone), Marko Laiho (Beherit) and Satyr (Satyricon).
4. Titãs
Titãs are one of the most successful rock bands in Brazil. They were formed in São Paulo in 1981. Though Titãs basically play alternative/pop rock, their music also a lot of other styles throughout their career, such as new wave, punk rock, grunge, MPB, electronic music and more.
3. Legião Urbana
Legião Urbana (Portuguese for Urban Legion) are one of the most famous Brazilian rock bands. They were formed in 1982 in Brasília, Distrito Federal. Legião Urbana disbanded officially in 1996, after frontman Renato Russo's death, it is to this day one of the most famous Brazilian rock bands.
2. Os Mutantes
One of the most influential Brazilian bands, Os Mutantes were formed in São Paulo in 1966 by brothers Arnaldo Baptista and Sérgio Dias and lead singer Rita Lee. Active during the Tropicália movement of the late 1960s, they took Brazilian music and fused it with British rock and American psychedelia to create a distinctive, unique sound.
1. Sepultura
Definitely the most known Brazilian band outside of the country, Sepultura were a major force in the thrash metal and groove metal genres during the late 1980s and early 1990s. Originally formed as a blackened death/thrash metal band, they later changed style several times, with their later experiments drawing influence from alternative metal, world music, nu metal, hardcore punk and industrial metal. The band's name means "grave" in Portuguese.
Know more bands from Brazil? Feel free to share them in the comment section below.