35 Best Rock Bands From Canada
The greatest Canadian rockers...
N-D
Ultimate Guitar

N-D
UG editor. Music lover. Constant searcher of something interesting and unique.
Posted Jun 16, 2017 01:57 AM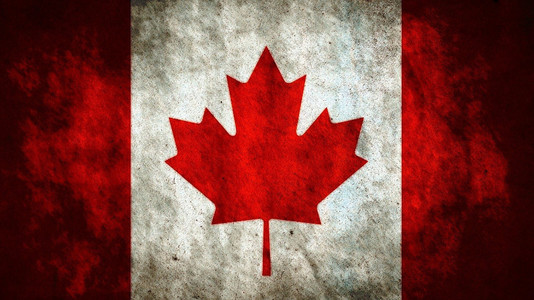 Canada, placed in the northern part of North America, is an unique country as despite its big territory it is sparsely populated, the majority of its land territory being dominated by forest and tundra and the Rocky Mountains. And this, among other things, influences the culture of the country, including music. Canada gave birth to many famous musicians in absolutely different genres: Neil Young, Leonard Cohen, Joni Mitchell, Shania Twain, Avril Lavigne, Feist, Nelly Furtado, Alanis Morissette, Bryan Adams, Bif Naked, Sarah McLachlan, Céline Dion, Rufus Wainwright, Carly Rae Jepsen, Michael Bublé, Gordon Lightfoot, Auf Der Maur, Loreena McKennitt, k.d. lang, City and Colour, Grimes, Shawn Mendes, Lhasa... There are also a lot of electronic artists and bands (deadmau5, Mathew Jonson, Richie Hawtin, Kid Koala, Datsik, Plastikman, Venetian Snares, I Am Robot and Proud), hip-hop artists (Buck 65, The Weeknd, Drake, Tiga, K-OS). Famous composer Howard Shore is a Canadian as well. And yes, Justin Bieber is from Canada too. Even the world's famous Cirque Du Soleil are hailing from Canada.
So we prepared a list of 35 famous rock and metal bands which are from Canada - check it out below!

NOTE: Canada has A LOT of famous rock and metal bands, and of course it's not possible to include all of them, so we tried to keep our list diverse enough, including one of the most famous and influential Canadian bands, but from different genres, which are well known outside of the country.
UPDATE: Our usual list of "honorable mentions" became TOO long (about 530 bands!) so we decided to exclude honorable mentions from the actual article and put it as a special page on our forum - so you can find out other famous, influential and notable bands from Canada here.
And here's the actual list:
35. Nadja
One of the most known drone doom metal bands, Nadja was started as a solo studio project of multi-instrumentalist Aidan Baker. Later he was joined by bassist/vocalist Leah Buckareff, and since that time Nadja became a live project.
34. NoMeansNo
NoMeansNo are an influential band formed in 1979. They are often considered foundational in the punk jazz and post-hardcore movements, and have been cited as a formative influence on the math rock and emo genres.
33. D.O.A.
D.O.A. are a hardcore punk band from Vancouver, British Columbia, Canada, formed in 1978. They are often considered one of the "founders" of hardcore punk. Their second album "Hardcore 81" was thought by many to have been the first actual reference to the second wave of the American punk sound as hardcore.
32. The Agonist
The Agonist are a melodic death metal/metalcore band from Montreal. Originally known as The Tempest, the band changed their bane to The Agonist upon their signing to Century Media in 2007. Alissa White-Gluz, the original singer and founding member, left the band in 2014.
31. Alexisonfire
Alexisonfire (pronounced "alexis-on-fire") are a post-hardcore/emocore a band from St. Catharines, Ontario, Canada, formed in late 2001. Their debut album was certified gold in Canada. They also earned a Juno Award for New Group of the Year in 2005.
30. Despised Icon
Despised Icon are a Canadian technical deathcore band from Montreal, Quebec. Formed in 2002, the band is notable for their use of dual lead vocalists: mid-range growl technique versus deep growling vocals, fry vocals and pig squeals. The band has been considered one of the founders of the deathcore genre.
29. Finger Eleven
Finger Eleven are a Canadian alternative rock band from Burlington, Ontario. Originally formed as Rainbow Butt Monkeys in 1990, they changed their name to Finger Eleven in 1996. Their 2003 self-titled album achieved Gold status in the United States and Platinum in Canada, while their 2007 album, "Them vs. You vs. Me," won the Juno Award for Rock Album of the Year in 2008 and later was certified gold status in the US and multi platinum in Canada.
28. Gorguts
Gorguts are a technical death metal/avant-garde metal band, formed in 1989 in Sherbrooke, Quebec. The band has experienced numerous musical transformations since their inception and became one of the most experimental and challenging groups in the entire genre.
27. Thousand Foot Krutch
Thousand Foot Krutch are Christian alternative rock/nu metal band. Originally known as Oddball since 1995, the band changed its name to the current one in 1996. The band has sold a million albums as of February 2014.
26. Do Make Say Think
Do Make Say Think are a Canadian post-rock band from Toronto, Ontario. The band formed in 1995 by Charles Spearin as a recording project for his sound engineering classes in college. The band's name was taken from the four basic verbs – Do, Make, Say and Think – painted on the walls of an elementary school room where they practiced.
25. Cryptopsy
Cryptopsy are a technical death metal band, formed in Canada in 1986 under the name Necrosis. They're known for pushing the boundaries of the genre, and their second album "None So Vile" (1996) considered an influential death metal classic.
24. Simple Plan
Simple Plan are a Canadian pop punk band from Montreal, Quebec, formed in 1999. The band's style of music has been described as pop punk, alternative rock, pop rock and power pop.
23. Skinny Puppy
One of the most important and influential industrial bands, Skinny Puppy were formed in Vancouver, British Columbia, in 1982. The group is widely considered to be one of the founders of the electro-industrial genre.
22. Death From Above 1979
Death From Above 1979 are a Canadian dance punk duo from Toronto, Ontario. The band was formed as Death From Above in 2001, but changed their name to Death From Above 1979 after a legal dispute with the dance music label DFA Records. In 2017, the band officially changed their name back to Death From Above.
21. Kataklysm
Kataklysm are a Canadian death metal band. They call their musical style "northern hyperblast" after an advertisement in M.E.A.T. magazine describing Fear Factory as "hyperblast." At the beginning of their career they were mostly known for their really fast and chaotic deathgrind sound, but later they became a melodic brutal death metal band, and later they changed their direction just to melodic death metal.
20. Billy Talent
Billy Talent are a Canadian punk rock band from Mississauga, Ontario. They formed in 1993 under the name Pezz, but renamed themselves Billy Talent in 1999 after running into legal trouble with the old name. Billy Talent sold well over one million albums in Canada alone and nearly 3 million albums internationally.
19. The New Pornographers
The New Pornographers are a Canadian indie rock group formed in 1997 in Vancouver, British Columbia. The band presented as a musical collective of singer-songwriters and musicians from multiple other projects.
18. Propagandhi
Propagandhi are a Canadian punk rock band formed in Portage la Prairie, Manitoba in 1986. While their earlier work draws from the punk and skate punk tradition, recent Propagandhi records have moved towards a heavier, hardcore/thrash-influenced sound. They are also one of the most socially active bands with their lyrics (that are against human rights violations, sexism, racism, nationalism, homophobia, imperialism, capitalism and organized religion) as well as championing various social and political causes.
17. Broken Social Scene
Broken Social Scene are an indie rock group formed in 1999 in Toronto, Canada. Although it's a musical collective including as few as six and as many as nineteen members, its core members remain Kevin Drew and Brendan Canning. The group's sound combines elements of all of its members' respective musical projects.
16. Voivod
Voivod are a progressive thrash metal band from Jonquiere, Quebec, Canada, formed in 1982. They were one of the first Canadian metal bands to became known and successful outside of Canada. Starting out as a speed metal band, Voivod have added a mix of progressive metal and thrash metal to create their own unique metal style. They are considered by many as one of the most influential metal bands from the '80s. The band's original guitarist Denis "Piggy" D'Amour died at the age of 45 in 2005 due to complications from colon cancer.
15. Nickelback
Despite some negative reception, Nickelback are still one of the most known Canadian bands outside of the country. They are also one of the most commercially successful Canadian groups, having sold 30 million records worldwide.
14. Strapping Young Lad
Strapping Young Lad were a Canadian extreme metal band formed in Vancouver, British Columbia in 1994. The band started as a one-man studio project by Devin Townsend; he played most of the instruments on the 1995 debut album, "Heavy as a Really Heavy Thing." By 1997, he had recruited permanent members; this line-up lasted until the band's final split-up in 2007. The group's unique style contains elements of death metal, thrash metal, black metal, progressive metal and industrial metal.
13. Bachman-Turner Overdrive
Bachman-Turner Overdrive were a Canadian rock band from Winnipeg, Manitoba. They're best known for their series of five Top 40 albums and six Top 40 singles in the 1970s, selling over 7 million albums in that decade alone. Overall, the band has sold nearly 30 million albums worldwide.
12. Theory of a Deadman
Theory of a Deadman are a rock band from North Delta, British Columbia, Canada, formed in 2001. They became the first act to sign with Nickelback frontman Chad Kroeger's 604 Records label, after the band's lead singer, Tyler Connolly, gave Chad Kroeger a demo tape of their music while at an after-show party.
11. Sum 41
One of the most known pop punk bands, Sun 41 were formed in Ajax, Ontario in 1996. The band released their debut album, "All Killer No Filler," in 2001 and achieved mainstream success with their first single, "Fat Lip." The album was certified Platinum in the United States, in Canada and in the United Kingdom. Sum 41 have been nominated for seven Juno Awards and have won twice ("Group of the Year" in 2002 and "Rock Album of the Year" for "Chuck" in 2005). They also were nominated for a Grammy Award for "Best Hard Rock/Metal Performance" for the song "Blood in My Eyes."
10. The Guess Who
The Guess Who are a Canadian rock band, formed in Winnipeg in 1965. They were one of the first Canadian groups to establish a major successful following both in their own country as well as abroad. The Guess Who also were notably the first Canadian rock group to have a #1 hit in the United States thanks to the success of 1970's "American Woman." The band was inducted into The Canadian Music Hall of Fame in 1987.
9. Silverstein
Silverstein are a Canadian post-hardcore band from Burlington, Ontario, formed in 2000. Their band name is a reference to the famous children's author Shel Silverstein, whom the band had admired and read the stories of as children. The band achieved worldwide success with their second studio album, "Discovering the Waterfront." Silverstein has sold over 1,000,000 albums worldwide.
8. Three Days Grace
Three Days Grace are a Canadian rock band from Norwood, Ontario. The group originally formed under the name Groundswell in 1992. After a breakup in 1995, the band reformed in 1997 under its current name. The group's first three albums have been RIAA certified platinum, 3× platinum, and gold, respectively, in the United States, whereas in Canada they have been certified by Music Canada as platinum, double platinum, and platinum, respectively. In 2013, original guitarist and vocalist Adam Gontier left the band and was replaced by My Darkest Days' vocalist Matt Walst, who is also bassist Brad Walst's brother.
7. Protest the Hero
Protest the Hero are a Canadian progressive metal/metalcore band from Whitby, Ontario. Originally named Happy Go Lucky, the band changed their name to Protest the Hero shortly before releasing their debut EP, "Search for the Truth," in 2002.
6. The Band
The Band were an influential Canadian-American rock and roll group of the 1960s and '70s, formed in Toronto, Ontario, Canada. The members of The Band first worked together as The Hawks, the backing band of rockabilly singer Ronnie Hawkins from 1959 until 1963. Afterwards, Bob Dylan recruited the quintet for his famous 1965/1966 world tour and they joined him on the recordings that became the acclaimed "Basement Tapes." The Band have remained an admired and influential group. They have been inducted into the Canadian Music Hall of Fame and the Rock and Roll Hall of Fame.
5. Godspeed You! Black Emperor
Godspeed You! Black Emperor (formerly punctuated Godspeed You Black Emperor!) are a Canadian experimental post-rock band formed in Montreal, Quebec in 1994. They have been highly influential within the post-rock genre, but the band's music is just as well recognized outside any established scene and take influences from a range of styles including progressive rock, post-punk, classical music, soundtrack composition and avant-garde. The also know for their use of art and visuals in both album packaging and live performances.
4. Arcade Fire
Arcade Fire are an indie rock band based in Montreal, Quebec. Founded in 2001 by friends and classmates Win Butler and Josh Deu, the band came to prominence in 2004 with the release of their critically acclaimed debut album "Funeral." The band's first four studio albums have received nominations for the Best Alternative Music Album Grammy; the band's work has also been named three times as a shortlist nominee for the Polaris Music Prize.
3. Annihilator
Annihilator are a thrash metal band formed in 1984 in Ottawa, Ontario. They are the highest-selling heavy metal group from Canada in Canadian history, having sold more than 3 million albums worldwide, although most of their sales have been generated outside of the band's home country. Their first two studio albums, "Alice in Hell" and "Never, Neverland," are considered to be highly influential metal records.
2. Devin Townsend Project / The Devin Townsend Band
Devin Townsend formed The Devin Townsend Band in 2002 and released 2 studio albums with this lineup, "Accelerated Evolution" (2003) and "Synchestra" (2006). In 2007, he disbanded both Strapping Young Lad and The Devin Townsend Band. After a two-year hiatus, he began recording again, and soon announced the formation of the Devin Townsend Project. The project began with a series of four albums, released from 2009 to 2011, each written in a different style, and Townsend continues to record and tour under the new moniker.
1. Rush
One of the most known progressive rock bands ever, Rush were formed in Willowdale, Ontario, Canada in 1968. According to the RIAA, Rush ranks 86th with sales of 25 million units in the U.S. Although total worldwide album sales are not calculated by any single entity, several industry sources estimated Rush's total worldwide album sales at over 40 million units as of 2004. The group has been awarded 24 gold, 14 platinum, and 3 multi-platinum albums. Rush also have received nominations for seven Grammy Awards. The band has won several Juno Awards, won an International Achievement Award at the 2009 SOCAN Awards, was inducted into the Canadian Music Hall of Fame in 1994 and into the Rock and Roll Hall of Fame in 2013.
Know more bands from Canada? Feel free to share them in the comment section below.