35 Best Rock Bands From Norway
The greatest Norwegian rockers...
N-D
Ultimate Guitar

N-D
UG editor. Music lover. Constant searcher of something interesting and unique.
Posted Apr 29, 2017 10:37 PM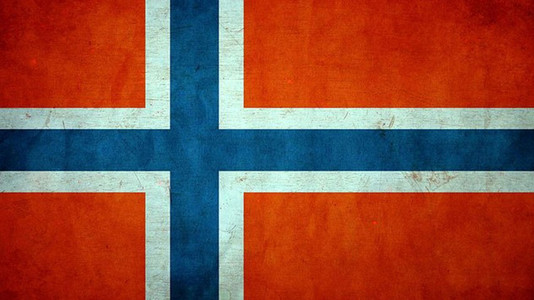 Norwegian music scene is one of the biggest and diverse music scenes in the world. Norway is known for its strong jazz scene (with such musicians as Jan Garbarek, Terje Rypdal, Nils Petter Molvær, Eivind Aarset, Ketil Bjørnstad, Paal Nilssen-Love and more), classical music (with such composers as Edvard Grieg, Rikard Nordraak and Johan Svendsen) - and of course for actually starting the whole black metal movement (the early Norwegian black metal scene developed the style of their forebears into a distinct genre known as "True Norwegian black metal"). It also includes a lot of internationally recognised bands - for example, famous electronic duo Röyksopp are frow Norway too.
So we prepared a list of 35 famous rock bands which are from Norway. It was REALLY hard to choose even only 35, because Norway has A LOT OF unique music talents and a really diverse music scene. Anyway - check it out below!
And before starting here's the (really lengthy) list of honorable mentions (we put it in an alphabetical order for your comfort - feel free to discover something new). You can skip it just by scrolling down if you want:
120 Days
1349
22
Ásmegin
Abbath
Adjágas
Aeternus
Age of Silence
Aghast
Airbag
Allfader
Altaar
Amethystium
Ancient
Animal Alpha
Apoptygma Berzerk
Ark
Aspera
Atrox
Audrey Horne
Aunt Mary
Aura Noir
Azmaroth
Backstreet Girls
Beascraft
Bel Canto
Beyond Dawn
BigBang
Biosphere
Blodsmak
Blood Red Throne
Blood Tsunami
Bloodthorn
Briskeby
Bukkene Bruse
Cadaver
Casiokids
Cazadores
CC Cowboys
Chain Collector
Chateau Neuf Spelemannslag
Chrome Division
Cloroform
Combichrist
Comet Kid
Common Cause
Communic
Conception
Cor Scorpii
Covenant
D'AccorD
Damage Control
Datarock
Deaf Center
Death Is Not Glamorous
deLillos
Demonaz
Devil
Disiplin
Dismal Euphony
Dødheimsgard
Dominic
Donkeyboy
DumDum Boys
Einherjer
El Caco
Elite
Elusive
Enslavement of Beauty
Evig Natt
Extol
Eye Emma Jedi
Fallen
Farmers Market
Fleurety
Folque
Forgotten Woods
Forlorn
Frantic Bleep
Fryd
Funeral
Gåte
Gazpacho
Gehenna
Gerilja
Glittertind
Gluecifer
Gnom
Godsend
Grand Island
Hades / Hades Almighty
Helheim
Hellbillies
Heroes & Zeros
Highasakite
Hole in the Wall
Hurra Torpedo
I
I Was A King
Icon of Coil
ICS Vortex
Ihsahn
Ildjarn
Imperia
In Vain
Isengard
Iskald
Jaga Jazzist
Jokke & Valentinerne
Jono El Grande & The Luxury Band
Jorn
Joyless
Jr Ewing
Kakkmaddafakka
Kampfar
Kaospilot
Karlsøy Prestegaard
Katzenjammer
Keep of Kalessin
Keldian
Khold
Kid Astray
Kings of Convenience
Koldbrann
Kråkesølv
Kraanium
Kraken
Kvist
Lengsel
Ljå
Ljungblut
LoMsk
Lüt
Lukestar
Lumsk
Madder Mortem
Magic Pie
Magnet
Malice in Wonderland
Malignant Eternal
Massemord
Midnattsol
Midnight Choir
Minor Majority
Morgul
Mortal Love
Motorpsycho
My Little Pony
My Midnight Creeps
Myrkskog
Mysticum
Nærvær
Nattefrost
Nidingr
Nocturnal Breed
Northaunt
Noxagt
Obliteration
Octavia Sperati
Old Man's Child
Orcustus
Ov Hell
Pagan's Mind
Pale Forest
Pantheon I
Panzer AG
Peccatum
Plumbo
Postgirobygget
Pride and Fall
Purified in Blood
Raga Rockers
Ragnarok
Ralph Myerz and the Jack Herren Band
Ram-Zet
Razika
Real Ones
Red Harvest
Ricochets
Röyksopp
Rockettothesky
Rumble in Rhodos
Seigmen
Seven Impale
She Said Destroy
Skambankt
Skitliv
Slagmaur
Sons of Absolution
Span
Spidergawd
Spiral Architect
Stonegard
Sturle Dagsland
Superfamily
Supersilent
Surferosa
Susperia
Svartediket
Svartsinn
Taake
Tactile Gemma
Team Me
The Autumn Ghost
The Carburetors
The Cumshots
The Fall of Every Season
The Jessica Fletchers
The Kids
The Kovenant
The Low Frequency in Stereo
The Margarets
The National Bank
The Sins of Thy Beloved
The White Birch
Thorns
Thulsa Doom
Thundra
TNT
To Cast a Shadow
Trail of Tears
Trelldom
Troll
TrollfesT
Tsjuder
Tulus
Tundra
Urgehal
Vàli
Vamp
Ved Buens Ende
Violet Road
Virus
Vreid
Wallachia
Wardruna
Where Angels Fall
White Willow
Wibutee
Wig Wam
Windir
Winds
Wobbler
Xploding Plastix
Young Dreams
Youth Pictures of Florence Henderson
Zyklon
Zyklon-B
And here's the actual list:
35. Vulture Industries
Vulture Industries are a progressive/avant-garde metal band formed in Bergen, Norway in 2002. Their sound is a unique mix of extreme, melodic, symphonic, industrial and slightly experimental metal.
34. Manes
Manes started around the end of 1992/early 93 as a black metal band and released the album entitled "Under Ein Blodraud Maane" which became cult on the black metal scene. But then they drastically changed their genre, starting playing their own unique mix of experimental rock, electronic, trip-hop, jazz and avant-garde metal.
33. Madrugada
Madrugada wer a Norwegian alternative rock band formed in Stokmarknes in 1993. The became a cult band in their home country. The band's guitarist and songwriter Robert Burås tragically passed away in 2007 at the age of 31.
32. The 3rd and the Mortal
The 3rd and the Mortal started out in 1992 as a doom metal band mixing distorted guitars and heavy drumming with clean guitars and female vocals from Kari Rueslåtten. The band then experimented with genres such as ambient, progressive rock, jazz, electronica and trip-hop. They were one of the forerunners of the atmospheric metal scene having been one of the first to have a leading female singer, they inspired bands such as The Gathering, Flowing Tears and Nightwish. The band has four studio albums. In 2005, the band released their last album Project Bluebook: Decade of Endeavour, which is a compilation EP with two new studio tracks, another unreleased song performed live in 1998 and four different live versions of Mortal classics recorded on the European tour in 2002.
31. Kaizers Orchestra
Owing to their energetic live concerts and critically praised recordings, Kaizers Orchestra are among the most popular and acclaimed musical acts in Norway, and have also gained international renown; they are among the first Norwegian artists (outside the genre of black metal) to gain international recognition and popularity while singing in their native language. Their work spans a multitude of genres, from ompa rock and gypsy punk to surf rock and r'n'b.
30. Zeromancer
The core members of industrial rock Zeromancer met in the influential Norwegian alternative/gothic rock band Seigmen. During the 1990s this band dominated the national rock scene and even made a name for themselves outside the country by playing concerts abroad. But when Seigmen split in 1999, the band members decided to start something completely new.
29. Limbonic Art
Limbonic Art are one of the earliest Norwegian black metal bands, being formed in 1993. But contrary to other black metal bands, they decided to introduce symphonic and classical elements to their music and became one of the first symphonic black metal bands. The band has seven studio albums, with their eighth effort on the way.
28. Turbonegro
Turbonegro (known as Turboneger in Norway) are a Norwegian punk rock band from Oslo, formed in 1989. The band combines glam rock, hardcore punk and heavy metal into a style the band describes themselves as "deathpunk." Turbonegro's lyrics often attack political correctness. For example, the cover of the single "Bad Mongo" depicts Adolf Hitler as mentally retarded, and in the song "Hobbit Motherfuckers," they complain that there is "not enough suffering" and "not enough natural selection".
27. In the Woods...
In the Woods... are an avant-garde/progressive metal band from Kristiansand, Norway. They started out as a death metal band called Green Carnation, but with the departure of main composer/guitarist Tchort to the band Emperor, they started the project called In the Woods... By the year 1999, Tchort returned to Green Carnation, so In the Woods... released their last album "Three Times Seven on a Pilgrimage." The band reunited again in 2014.
26. The Samuel Jackson Five
The Samuel Jackson Five are one of the most known instrumental bands from Norway, combining post-rock, folk, indie, math, hardcore, jazz, kraut and prog rock influences in their music
25. Circus Maximus
Circus Maximus are one of the most known progressive metal bands from Norway. They employ the use of symphonic and power metal influences that feature synthesizers.
24. Kvelertak
The youngest band on the list, Kvelertak were formed in Stavanger in 2007. Using Norwegian lyrics, they combine metal, rock and roll, punk and hardcore into their own unique genre.
23. Serena-Maneesh
Serena-Maneesh are a shoegaze (or so called "new-gaze") band from Norway. They draw a heavy influence from bands like My Bloody Valentine and various 1960s psychedelic bands. They released their self-titled debut album in 2005, to critical acclaim from large outlets like Pitchfork Media and Drowned In Sound. Their next album was released in 2010 on the British cult label 4AD.
22. Solefald
Solefald are a Norwegian avant-garde metal/post-black metal band that was formed by members Lars Are "Lazare" Nedland and Cornelius Jakhelln in August 1995. They often experiment with many genres and influences in their music. Aside from music, Lazare is a newscaster for TVNorge, and Cornelius is an accomplished writer/poet, with many published writings including a tetralogy of poems entitled "Quadra Natura."
21. Borknagar
Borknagar are a band from Bergen, Norway founded in 1995 by Øystein Garnes Brun. The band began as a black metal/viking metal band and quickly adopted a more progressive metal style after their first album.
20. Leprous
Leprous were formed in 2001 in Notodden, Norway. Although their music is often categorized as progressive metal or progressive rock, Einar Solberg, who is the main composer of the band, has referred that he's been so much inspired by Radiohead, Massive Attack, Arvo Pärt, Susanne Sundfør, The Prodigy, as well as some progressive acts like Porcupine Tree and The Dillinger Escape Plan.
19. Green Carnation
Green Carnation were formed in 1990 as a death-metal act, but didn't release their first album until 2000. This is because shortly after having formed as Green Carnation, main composer Tchort left the band to join Emperor - he reformed the band in 2000 with a completely different genre. Green Carnation combine progressive metal, acoustic rock, doom metal, prog rock and more in their music.
18. Arcturus
Arcturus are an avant-garde metal band from Oslo, Norway featuring many prominent members of the Norwegian black metal scene. Arcturus have experimented throughout their career, extracting influences and incorporating elements from all over the musical spectrum.
17. Carpathian Forest
Carpathian Forest are one of the most influential Norwegian black metal bands. Although they are often referred to as "true Norwegian black metal," they incorporated a lot of punk elements into their music and lyrics.
16. Shining
Norwegian band Shining originally were created in 1999 as an acoustic instrumental jazz quartet, but then they created their own unique genre, combining avant-garde metal, industrial, jazz, progressive rock and more.
15. Mortiis
Mortiis started as the solo project of ex-Emperor bassist Håvard Ellefsen, and it became one of the most known "dungeon synth" and ambient artists, but then Mortiis slowly formed into a band, changing its style to industrial rock.
14. Sirenia
Norwegian symphonic/gothic metal band Sirenia came together in early 2001, when Morten Veland parted ways with his former band Tristania. Sirenia combine melodic instrumentals with female vocals, male death vocals, and a choir.
13. Tristania
Tristania were formed in Norway in 1995. Their music is usually classified as gothic metal with death/doom influences, due to its strong tie and legacy within the gothic metal history.
12. Gorgoroth
Gorgoroth, one of the best known "true Norwegian black metal bands," were formed in Bergen. The were named after the dark plains of Mordor in J.R.R.Tolkien's "Lord of the Rings." Be warned: the below video is NSFW.
11. Enslaved
Enslaved were formed by Ivar Bjørnson and Grutle Kjellson in Haugesund in June 1991. Though the band's lineup has changed many times over the years, Bjørnson and Kjellson have been the sole constant members. The band's music draws heavily on the Viking cultural and religious heritage of their home country of Norway for inspiration, and most of the band's lyrics relate to Norse mythology. Though they began as a traditional black metal band their sound has undergone significant changes over time resulting in a more progressive sound.
10. Theatre of Tragedy
Theatre of Tragedy originally assembled in 1993 in Stavanger, Norway. Their earlier albums have provided a great deal of influence to the gothic metal genre. The band was one of the first ones who made use of contrasting vocals - male bass vocals and death growls and female soprano singing. Starting from the album "Musique," however, the band made drastic changes to their style, which became significantly inspired by electro-rock, electro-pop and industrial.
9. Satyricon
Satyricon are a Norwegian black metal band, formed in 1991 in Oslo. The band's first three albums typify the Norwegian black metal style. Since its fourth album in 1999, the band has strayed from this style and included elements of traditional heavy metal in their sound. Satyricon was the first Norwegian black metal band to join a multi-national record label (EMI).
8. A-ha
One of the most known bands from Norway, A-ha were formed in 1982 as a new wave/pop rock trio. The group rose to fame during the mid-1980s after being discovered by musician and producer John Ratcliff, and continued global success in the 1990s and 2000s.
7. Emperor
Emperor were formed in 1991 by Ihsahn (guitar/vocals) and Samoth (then, drums, later guitars), regarded as highly influential by critics and emerging black metal bands. Emperor have sold over 500,000 albums worldwide over the course of their career as of 2003.
6. Burzum
Burzum is the black metal solo project of Varg Vikernes (born Kristian Larsson Vikernes). Burzum played a vital role, along with other Norwegian black metal bands, in the development of black metal as a musical genre and ideology. In particular, the ambient black metal and depressive black metal subgenres owe much to Burzum's sound. In May 1994, Vikernes was sentenced to 21 years in prison for the murder of Mayhem guitarist Øystein "Euronymous" Aarseth and the arson of three churches. While imprisoned, Vikernes recorded two dark ambient albums using only synthesizers, as he did not have access to drums, guitar or bass. Since his release from prison in 2009, he has recorded several more albums. Varg has totally distanced himself from the satanism usually associated with black metal, with his lyrics have been dealing largely with Tolkien world and general mysticism. As of 2017, he states that he is focusing on his survivalist efforts instead of music.
5. Dimmu Borgir
Dimmu Borgir started as a melodic/symphonic black metal band in 1993. Dimmu Borgir's older releases are strongly influenced by many "true" black metal bands, The band became more progressive and symphonic through the years; many black metal purists consider the band's second album, "Stormblåst," to be "the act's last true contribution to black metal." 28 May 2011 saw Dimmu Borgir, for the very first time in the band's career, perform live with a full symphony orchestra and choir in a one-off show with the Norwegian Broadcasting Orchestra and Schola Cantorum Choir.
4. Mayhem
Mayhem are a black metal band from Oslo, Norway which was originally formed in 1983, taking strong influence especially from Hellhammer/Celtic Frost, Venom and from earlier Bathory. Much controversy has surrounded the band regarding various murders, suicides, and other forms of violence. Mayhem have moved through a variety of black metal styles, even going so far as delving into the areas of dark avant-garde, industrial and electronica. The group (in its earliest, and most accepted and popular incarnation; 1983-1993) are widely considered to be one of the cornerstone bands in the movement often labelled "the second wave" of black metal. In the years since, their influence has only grown.
3. Darkthrone
Darkthrone were formed in 1986 as a death metal band under the name Black Death. In 1991, the band embraced a black metal style influenced by Bathory and Celtic Frost and became one of the leading bands in the Norwegian black metal scene. Their first three black metal albums - "A Blaze in the Northern Sky," "Under a Funeral Moon" and "Transilvanian Hunger" (sometimes dubbed the "Unholy Trinity")- are considered to be among the most influential albums in the genre. Since 2006, their work has strayed from the traditional black metal style and incorporated more elements of traditional heavy metal, speed metal, crust punk and punk rock, being likened to Motörhead.
2. Immortal
When you think about black metal, Immortal are always the first band come to mind. Immortal's early full-length releases were of a traditional, yet complex black metal style, but their acclaimed album "At the Heart of Winter" saw the band begin to experiment with a fusion of black metal and German thrash. The resulting sound was a style which characterized Immortal's later works.
1. Ulver
One of the most innovative bands, Ulver (Norwegian for "wolves") were founded in Oslo, Norway and currently based in London, England. Since their first black metal releases in 1993, Ulver's style has ever been changing by combining elements of experimental, electronic and ambient music, avant-garde, rock, trip-hop, and their own innovations. Ulver have sold in excess of half a million records, been twice nominated for the Norwegian Grammy Awards, Spellemannsprisen, in different categories, won "Album of the Year" at the Oslo Awards for "Shadows of the Sun" in 2008, won the NATT&DAG award for "Best Live Act" in 2011, and earned a global reputation for stylistic unpredictability.
Know more bands from Norway? Feel free to share them in the comment section below.