5 Artists Who Recorded Their Songs In Multiple Languages
From David Bowie to ABBA.
Niass
Ultimate Guitar

Niass
Serial Walken comma user. Stroopwafel enthusiast.
Posted Sep 13, 2017 09:15 AM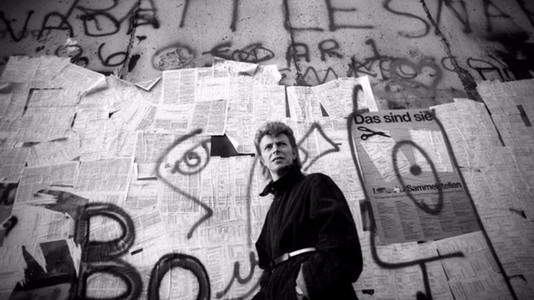 The Beatles – 'I Wanna Hold Your Hand' and 'She Loves You' (German Versions)
The lyrics were translated to German language by Camillo Felgen, a Luxembourger singer, lyricist and television/radio presenter, upon request by EMI's German producer Otto Demler. Demler also asked Felgen to fly to Paris, where the Beatles were on tour, to teach them phonetically the new lyrics of their songs during a recording session. The stereo mixes of "Komm, gib mir deine Hand" and "Sie liebt dich" were mixed by George Martin on 13 March 1964 at Abbey Road Studios, while the Beatles were filming A Hard Day's Night. Copies of the mixes were sent to West Germany and the United States.
Martin later said of the songs: "They were right, actually, it wasn't necessary for them to record in German, but they weren't graceless; they did a good job.
Johnny Cash – 'Ring of Fire' (Spanish Version)
Johnny Cash somehow manages a version of Ring of Fire en Español. Here is 'Fuego de amor.'
David Bowie - 'Heroes' (German and French Versions)
This song was released in English, German, and French. The German version is called "Helden," the French is "Heros."
ABBA – 'Waterloo' (French, Swedish and German Versions)
ABBA not only recorded this song in their native Swedish and then in English but they also recorded a version in French for the French markets and one in German for the German markets.
Manowar - Father (16 different versions in different languages)
The Thunder in the Sky EP contains 16 different versions of the song "Father", all sung in different languages. In addition to the English version, it was also sung in: Bulgarian, Croatian, Finnish, French, German, Greek, Hungarian, Italian, Japanese, Norwegian, Polish, Brazilian Portuguese, Romanian, Spanish and Turkish.