5 Best Rock & Roll Hall of Fame Performances
Each of them is a masterpiece.
Niass
Ultimate Guitar

Niass
Serial Walken comma user. Stroopwafel enthusiast.
Posted Jun 20, 2017 03:48 PM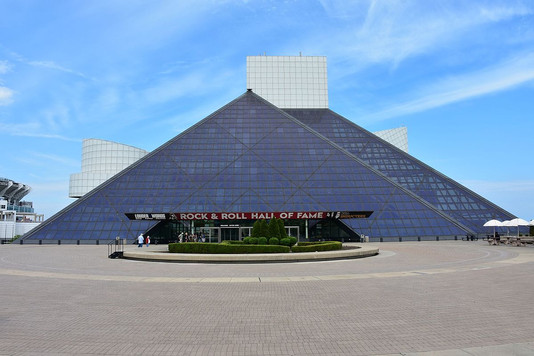 Rock & Roll Hall of Fame has been a controversial thing for a long time. Some people complain that it's not about rock anymore, some people complain that their favorite band hasn't been inducted yet, but there's one thing they can agree on - Hall of Fame brings legendary musicians together to create legendary acts.


Here are 5 Best Rock & Roll Hall of Fame Performances.
5. 1993 - The Doors and Eddie Vedder - "Light My Fire"
Doors keyboardist Ray Manzarek said: "That's what the Doors are all about. We got together to do poetry and rock and roll - kind of an extension of poetry and jazz, the Beats in the 50s, Kerouac, and Ginsberg, and McClure, and Ferlinghetti - those are all Jim Morrison's influences.
4. 2010 - U2, Mick Jagger, Fergie and more - "Gimme Shelter" 
Few people were prepared for what happened when U2 began playing the intro to "Gimme Shelter" with Will.i.am at the keyboard and Fergie recreating Merry Clayton's apocalyptic vocal intro. Without a word of introduction by Bono, surprise guest Mick Jagger sprinted onstage as the capacity crowd at Madison Square Garden let out one of the loudest cheers Madison Square Garden ever heard.
3. 2009 - Metallica and Ozzy - "Iron Man" and "Paranoid" 
In 2009, Ozzy and Metallica rocked the Hall of Fame anniversary concert with their rendition of "Iron Man" and "Paranoid." 
2. 2009 - Simon & Garfunkel - "The Sound of Silence"
In 2009, Garfunkel showed up for three songs during a Simon concert at New York's Beacon Theater. This led to a tour of Asia and Australia and, as you can see up top, an appearance together at the Rock and Roll Hall of Fame's 25th Anniversary Concert at Madison Square Garden, where they played one of their biggest hits—and arguably one of Simon's greatest songs—"The Sound of Silence". If you didn't already know that they can't stand each other's company, you'd hardly guess it from the video.
After Simon's gently plucked guitar intro, they exchange brief but genuine smiles, then launch into harmony, their voices blending with all the haunting beauty of their heyday. In fact, it's possible that—despite the bitterness and wear of several decades—they sound better than they ever did.
1. 2004 - Prince, Tom Petty, Steve Winwood, Jeff Lynne, Dhani Harrison and more - "While My Guitar Gently Weeps"
Incredible moments happened throughout the evening, but the clear standout was Prince's emotional tribute to the late George Harrison as he took the stage in a red fedora with matching jacket to join Tom Petty, Stevie Winwood and George Harrison's son, Dhani.