5 Cool Custom Guitar Workshops You Never Heard About
Hidden luthier gems.
Niass
Ultimate Guitar

Niass
Serial Walken comma user. Stroopwafel enthusiast.
Posted May 11, 2017 01:25 PM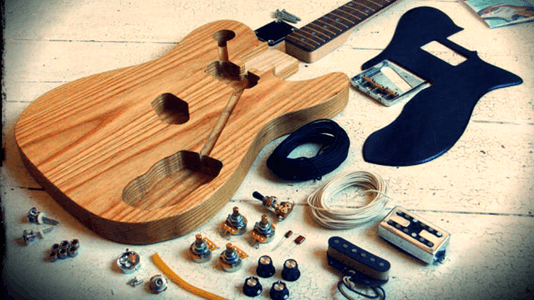 Gibson, Fender, Ibanez, Epiphone... everybody knows these names, but in our time of giant billboards and brands, people seem to forget small workshops who really put the value in their craft.
Custom guitars are always associated with quality and hefty prices and while the former applies to the majority of custom guitars, the latter is a questionable stereotype as it turns out custom guitars can come with a good price, sometimes even half lower than guitars made by famous brands.
We decided to interview 5 small workshops from various countries in order to find out, what helps them stand against the corporate Goliath.
Vlahopol Guitars (Romania)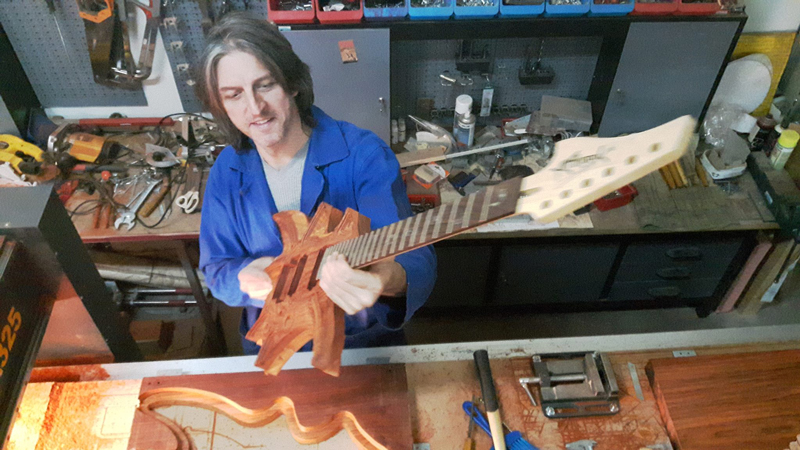 I founded my company for show-biz purposes back in 2002 and I started my Vlahopol Custom Guitars brand in 2012. In January 2017 we became an European Registered Trade Mark, because we want to be taken very seriously on the market and we want to offer good instruments for a very decent price. I started building electric guitars back in 1985-1986 out of necessity. It was impossible to find good guitars during the "Communism" times. I got better and better building guitars over the years, but it was not a business, as I was just building guitars just for my personal use and later on for more and more friends that needed help modifying or setting up guitars. In time I tried quite a few different shapes and configurations. I really liked shapes of guitars played by some of my "Heroes" at the time such as Steve Vai, Steve Ray Vaughan, and others.
I also tried some exotic shapes as well, with or without a tremolo system... :)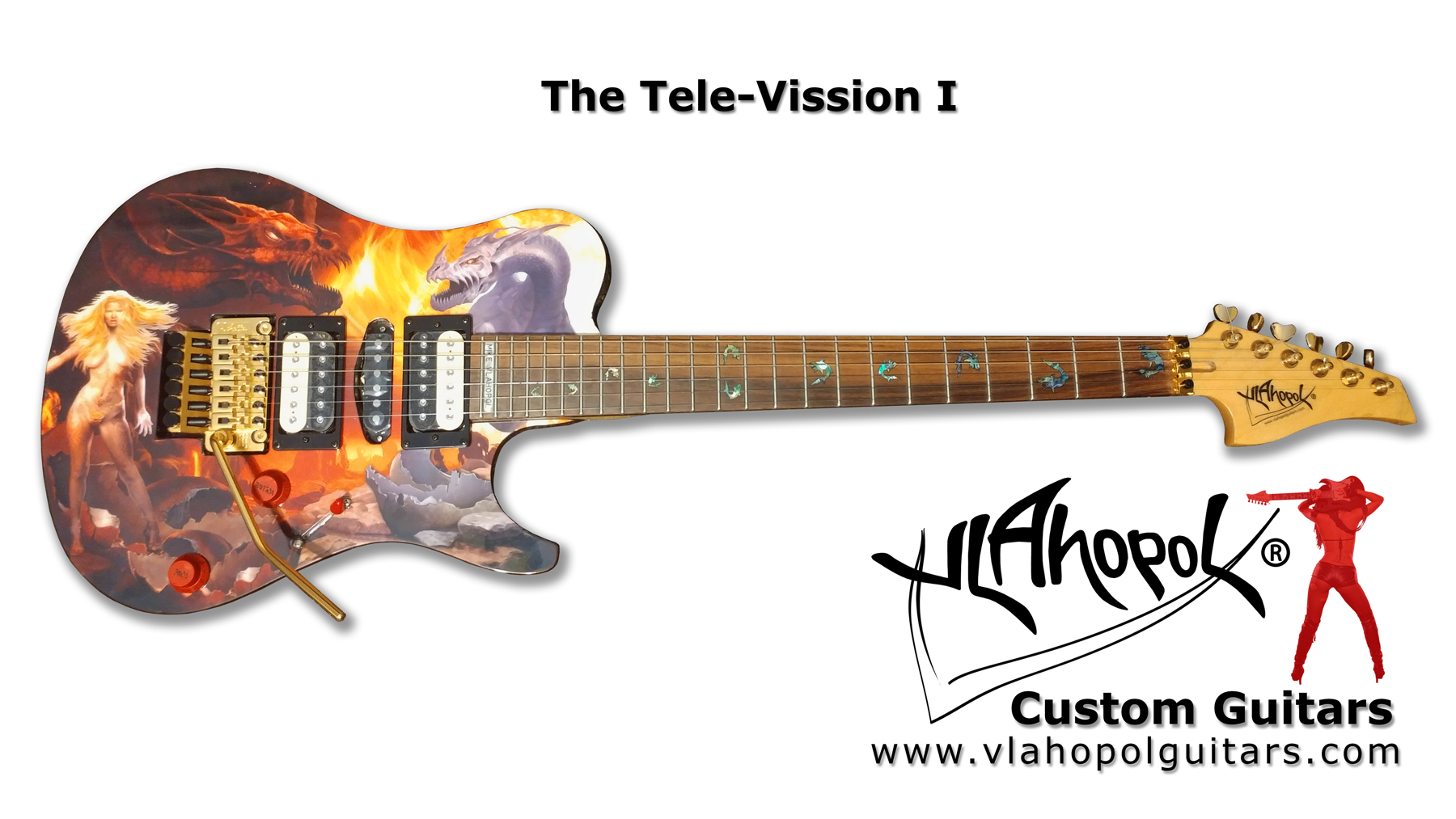 It is hard to be unique these days but yes we are proud to tell you that we have some new features and our own signature guitars and models. This is what we are trying to do, we want to be different. We are developing our own models, style, and ergonomics and we also build "CUSTOMS" for whoever is interested and we never cut short corners.
We love what we do and we do it out of passion and all our guitars have much more features than any other brands that will offer you one guitar model made in 10 million copies. We use special woods, special accessories chosen by the player under our supervision.
As a general marketing rule, we choose to offer more for less on all our guitar projects. We always throw in different gifts or accessories to all builds that we make, like hard cases, straps, strap locks or T-shirts. We are only building electric guitars and bases in different scales and configurations and we are targeting professional musicians that are looking for a different sound.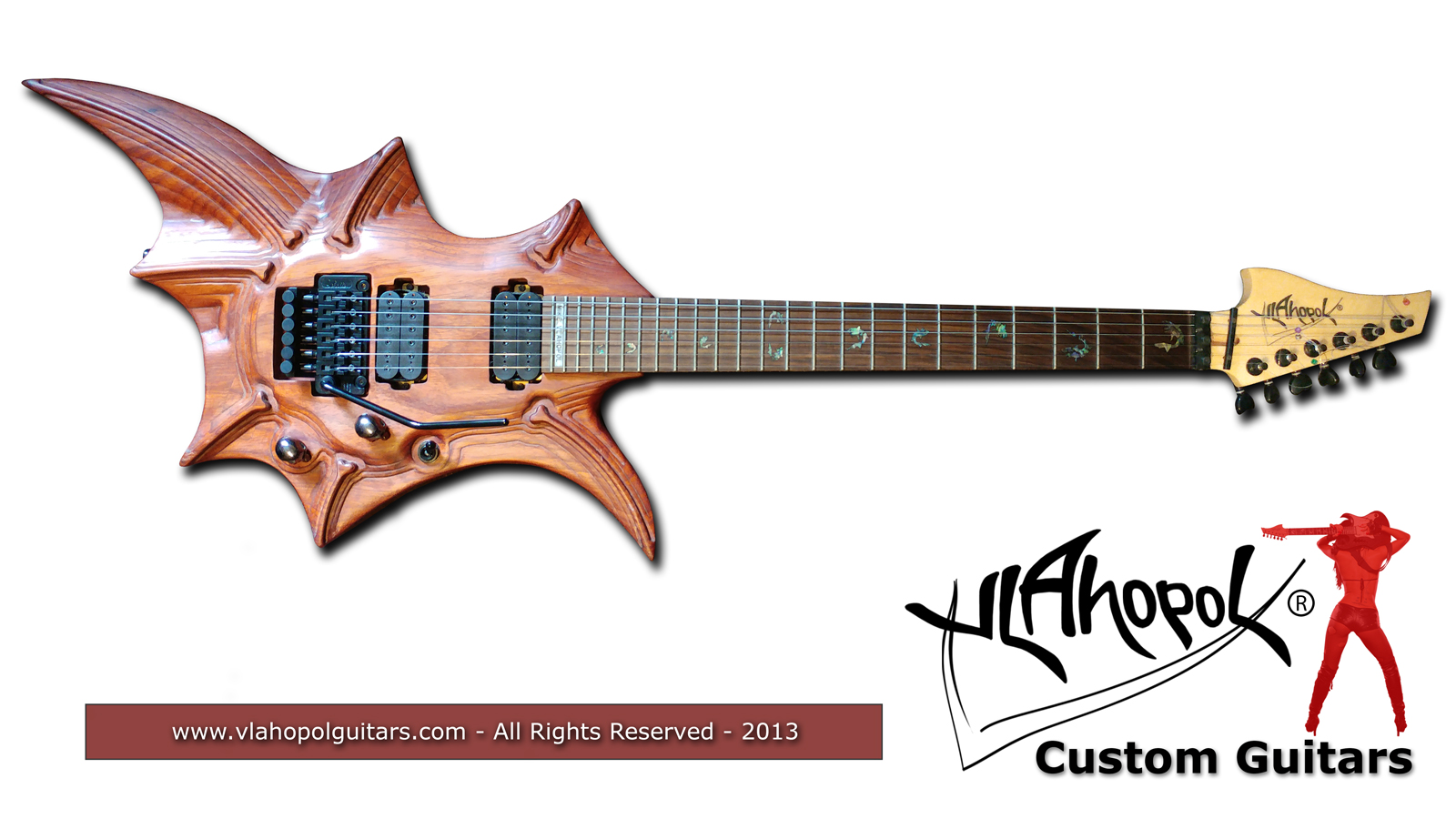 I came up with this theory and I can tell you form my own experience there are only three types of players in the world:
- Players that want to sound like everybody else
- Players that want to sound like somebody else
- Players that want to sound like themselves
As a brand, Vlahopol Custom Guitars is here for the last category. We have our own sound and we are offering it to the world.
One of the best things we offer is 100% custom pickups and custom pre-amps. We currently have more than ten models of different Vlahopol Custom Pickups developed by us and made by Tesla that can be used in many different combinations, from Blues to Funk and from Rock to Heavy Metal. We can cover any style and combinations of sounds in between.
As a manufacturer of electric custom electric guitars, we feel it is an important factor to answer the question, "Why should I get a custom-made guitar?"
Well, for a start:
- we assume that our players want to be different.
- it is much cheaper to buy a Vlahopol Custom Guitar than many of the very expensive famous brands that offer you less for a very expensive guitar made in 5 million copies.
- with higher quality and more features, it will be much cheaper to get a Custom Guitar. In some cases, it costs less than half of a known brand
- a Vlahopol Custom Guitar will have more features than any other known guitar made in large series in the same range and that is a fact.
You can check out Vlahopol Guitars here.
CGIG (Germany)
The starting shot was for me 2012 after I could introduce my 2nd guitar to the guys from Meshuggah. Since I have received a good feedback and encouraged me. Further. I started to build in the workshop of my father and gradually developed it for my needs. Because I also personally a fan of Meshuggah, Animals as Leaders, etc., I have specialized in 8-string guitars and Extended-range guitars.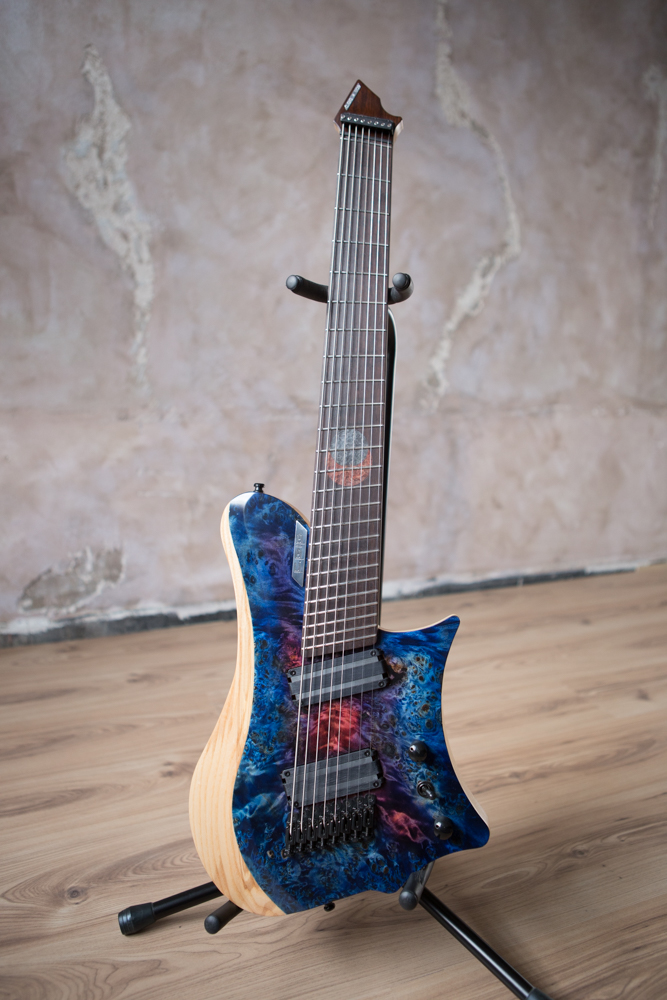 I've been studying headless guitars extensively, because of the many advantages of Extended Range guitars. I was with the System of the available tuner units but never so completely satisfied, because you must make compromises with the design. That's why I designed my own system. The tuner is placed on the back of the Guitar body, thus allowing design freedom of the bodyshapes. Moreover, it is easy to adjust and has more sustain because of the string through body construction.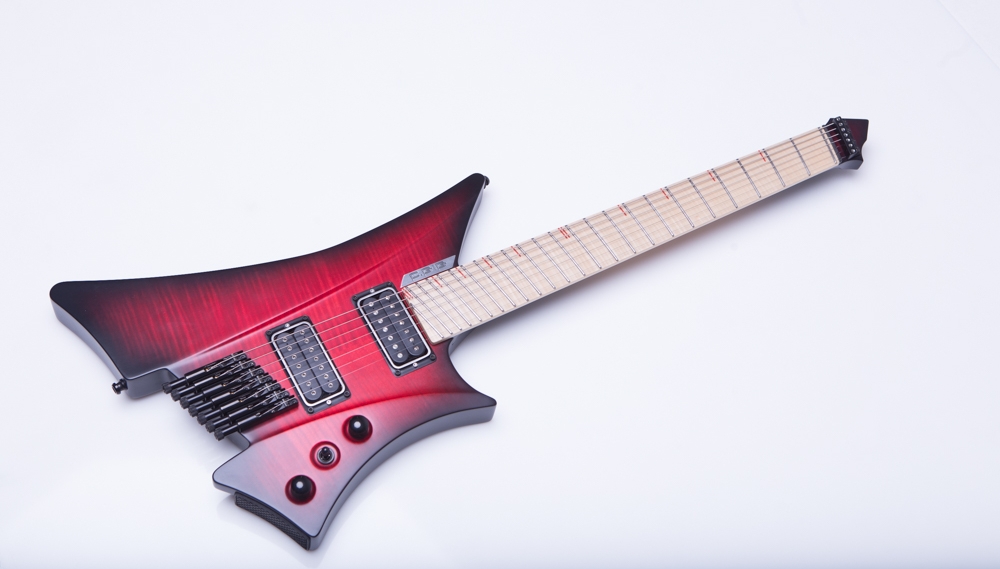 So if you're an extended range player or just a fan of German quality guitars, check out CGIC guitars here.
Verve Guitars (Greece)
Verve Custom is a workshop specialized in Electric Guitar and Bass making since 2009. Being a pro musician myself too (Bachelors and Masters Degree in Music Performance in London College of Music), my aim is to build guitars that not only look great but also meet professional guitarists expectations! My main influence in guitar making were old Strats and early Charvels mixed with the big sound of a good Les Paul, plus the playability of a modern instrument!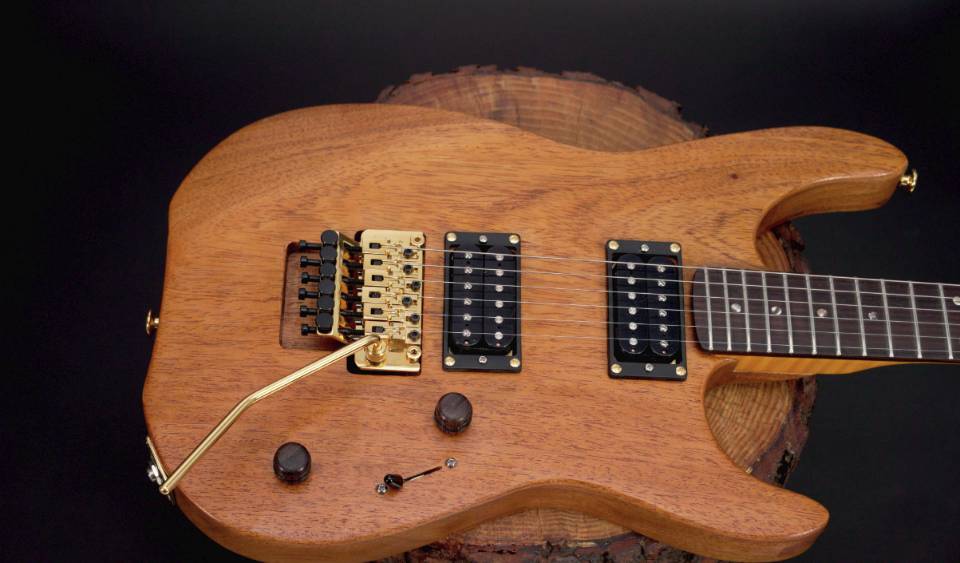 The idea is to create unique pieces of art with classic - modern design. The choice of wood, as well as the pickups and custom wiring, result in pure organic tone and versatility.
I am extremely selective regarding woods, as I only use dry, oxidized one piece woods varnished very carefully so as to achieve better resonance, tone and response. My philosophy is to offer great custom work with pure organic tone and best response while keeping the price reasonable.
Verve Guitars currently offer 2 models: the Verve Stellar series which captures all the qualities of a 60's Strat and is a perfect Vintage-Modern Instrument customized to your own taste and needs! and the Verve exotic Series which applies for the modern electric guitar player where versatility, playability, tone and design meet!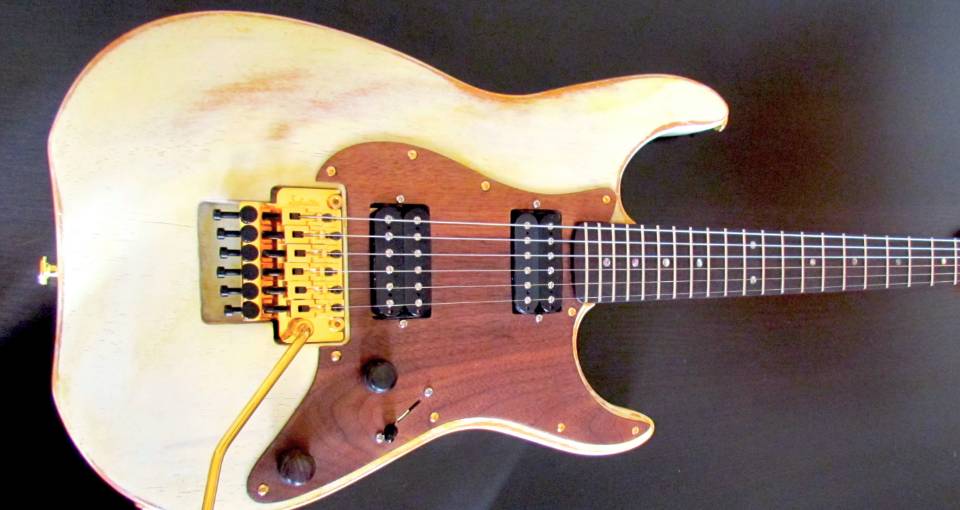 Professional musicians using Verve Guitars: Theodore Ziras (world-class guitar virtuoso) Angelo Perlepes, Alex Despotidis, Jakob Lyngbo and more...
If you liked Verve Guitars, be sure to visit their website.
Maghrit Guitars (Spain)
We started constructing our own guitars two years ago. Jaime had some experience as a luthier since 2010 and built steel guitars prototypes in 2012 with awesome results and incredible feedback with some of the best players in Madrid. We are both architects so were are accustomed to working with the computer-aided design so we can design all our models and work with then even before construct them. We work with weight lines in the office, therefore, we minimize errors.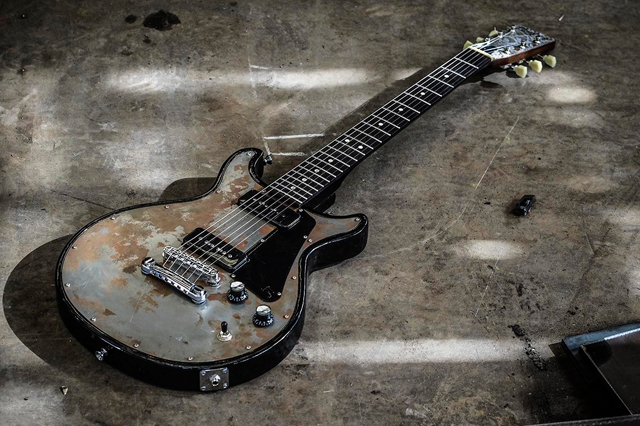 Our guitars are designed helped by technologies but when we're in the workshop, we treat the steel in a traditional way putting in value the craft. We design our engravings by the computer but make the entire process by transferring the drawings in a similar way to serigraphy and then we submerge them in acids, clean the steel and take it to rust process.
We build guitars for any music style, e.g. our last guitar was made for flamenco players!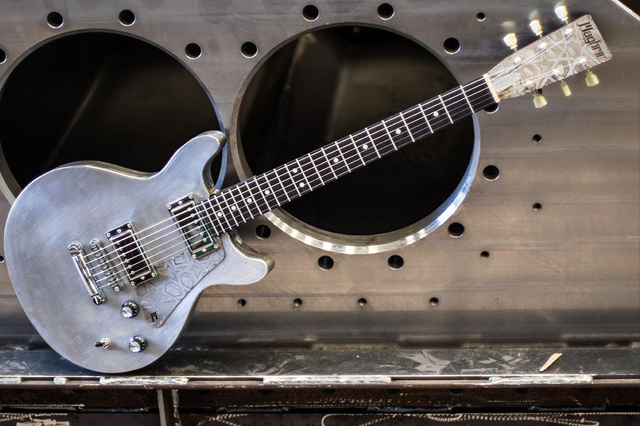 We work with musicians such as Jorge Salán (Jeff Scott Soto, Joe Lynn Turner, Avalanch), Julián Kanewsky (Andrés Calamaro, Tequila) Tony Martinez (Gloria Gaynor.)
Learn more about Maghrit Guitars here.
Pons Guitars
We started a few years ago making guitars with skateboards.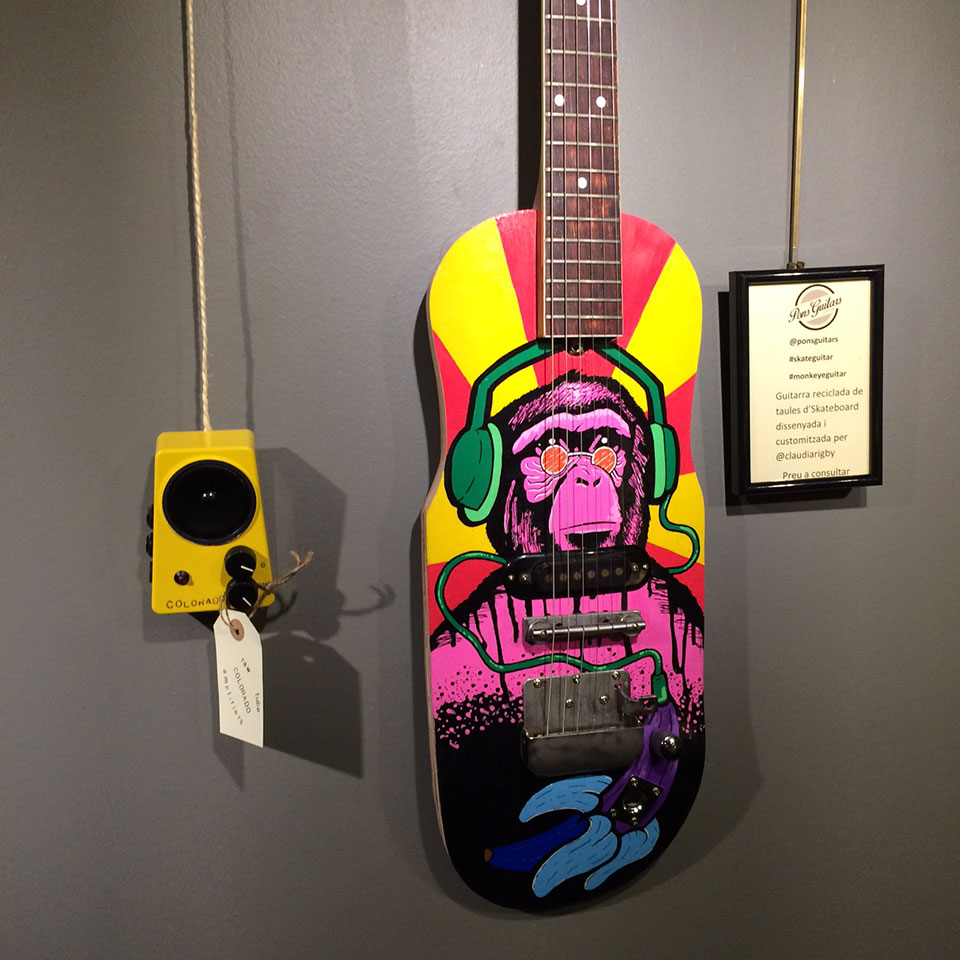 Since then, we have always tried to innovate, not to be standard. And after creations, inventions, madness and many hours of work, we managed to design and patent the guitar of your dreams. Revolution guitar, a guitar that could be all the guitars we had always imagined to have, on the same guitar.
The concept and design of the revolution guitar are absolutely exclusive and new. Based on a traditional electric guitar, we have respected the parts that we considered essential, such as that the whole body and structure are made of wood.
From this base, our design allows, maintaining the core, which consists of the neck and all electronics, you can modify and combine shapes in less than a minute and without technical complications. Everyone can feel like Slash and become Kurt Kobain on the same stage and the same instrument. It is a question of attitude!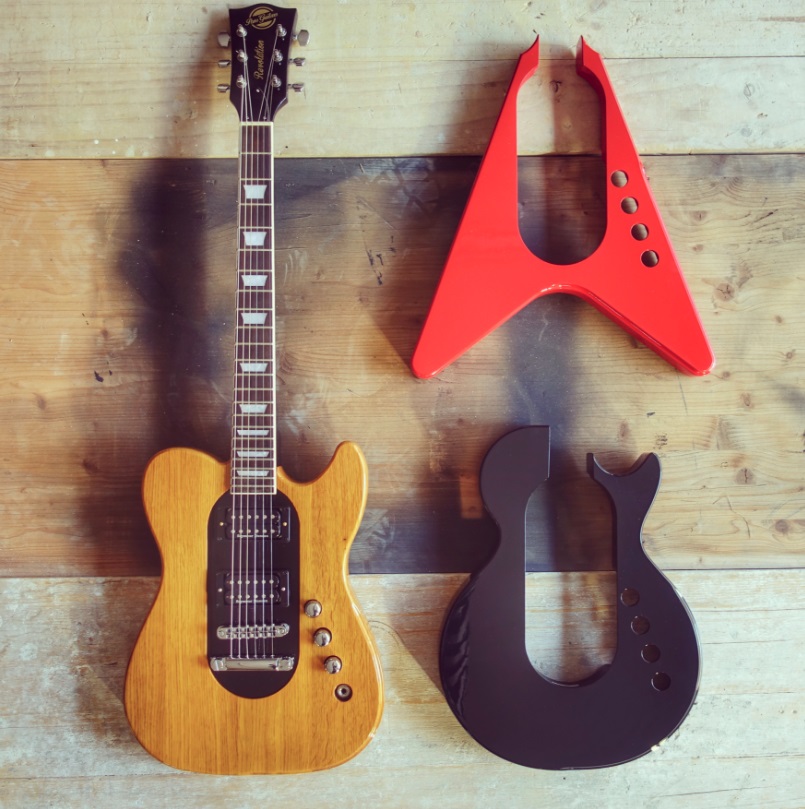 We are focused on electric guitars customers, but our concept allows to evolve, and we will offer new bodies periodically. From bodies of other mythical electric guitars, to semi hollows, self-powered bodies, etc ....... once you have a Pons revolution, you can have all your dreamed guitars. And when we say all, we mean all!
Check out this versatile and interchangeable Revolution Guitar here.