5 Famous Vocal Fails of Great Vocalists
Even the greats have their off-days.
Niass
Ultimate Guitar

Niass
Serial Walken comma user. Stroopwafel enthusiast.
Posted Jun 21, 2017 07:43 AM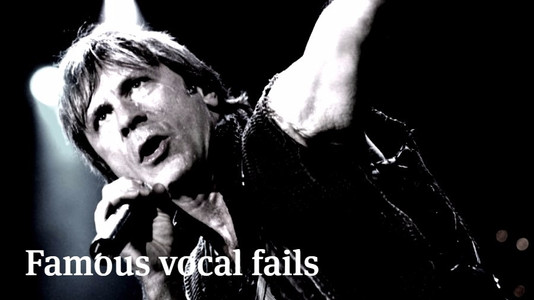 Everybody has bad days. Even the greatest vocalists in the history of rock may get sick and crack a note or two. Well, it's no surprise when you casually sing in a mirror-breaking falsetto. 
Here are 5 vocal fails of some of the greatest vocalists.
Ozzy Osbourne
Ozzy Osbourne's mighty falsetto cracks at 2:55 while performing "Crazy Train" live, but Randy Rhoads saves the situation with his masterful solo.
Bruce Dickinson
Bruce Dickinson is usually known for nailing the live vocals but this surely was one of his worst nights as he failed hitting almost all the high notes during "Hallowed Be Thy Name".
Rob Halford
Even Metal Gods sometimes show weakness. In this video, Rob performs Judas Priest classics 'Painkiller' as usual until 3:45 when his inner Donald Duck awakens. 
Meat Loaf
Oh, Meat Loaf, how could one of the best voices in rock reduce to the voice of Homer Simpson?
Maynard James Keenan
Maynard's screams sometimes can give Dio a run for his money, but this just wasn't his night. The voice of the half-naked Maynard cracked and he left the stage infuriated.