7 Famous Music Managers Of The Past
The grey cardinals of the music industry.
Maria_Pro
Ultimate Guitar
Posted Aug 02, 2017 09:46 AM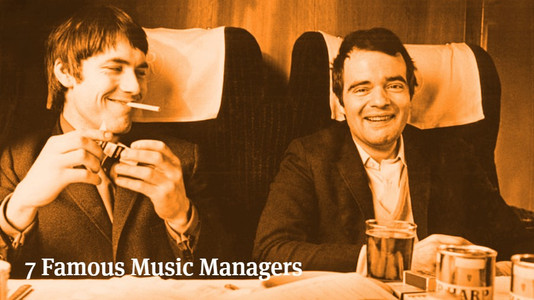 Peter Grant
Grant managed the popular English bands the Yardbirds, Led Zeppelin, and Bad Company, among others, and was also a record executive for Swan Song Records. In 1963, he was hired by promoter Don Arden along with John Schatt to act as the British tour manager for artists such as Bo Diddley, the Everly Brothers, Little Richard, Brian Hyland, Chuck Berry, Gene Vincent and the Animals. By 1964, Grant had started to manage his own acts.

In late 1966 Simon Napier-Bell asked Grant to take over management of the Yardbirds, who were constantly touring yet struggling financially. The experience gave him ideas which were put to good use later with Led Zeppelin.

One of Grant's suggestions, which made Led Zeppelin enormous amounts of money, was the idea that the band would not perform on television, causing fans to have to see them live. Grant's tireless work allowed Led Zeppelin to be one of the most financially successful bands of the era.

As he explained:
'When I started managing the Yardbirds, they weren't getting the hit singles but were on the college circuit and underground scene in America. Instead of trying to get played on Top 40 radio, I realized that there was another market. We were the first UK act to get booked at places like the Fillmore. The scene was changing.'
However, after drummer John Bonham died in 1980, Led Zeppelin disbanded, and Grant retired. He continued to live hard, struggling with drug abuse and diabetes, until his death in 1995 of a heart attack at age 60.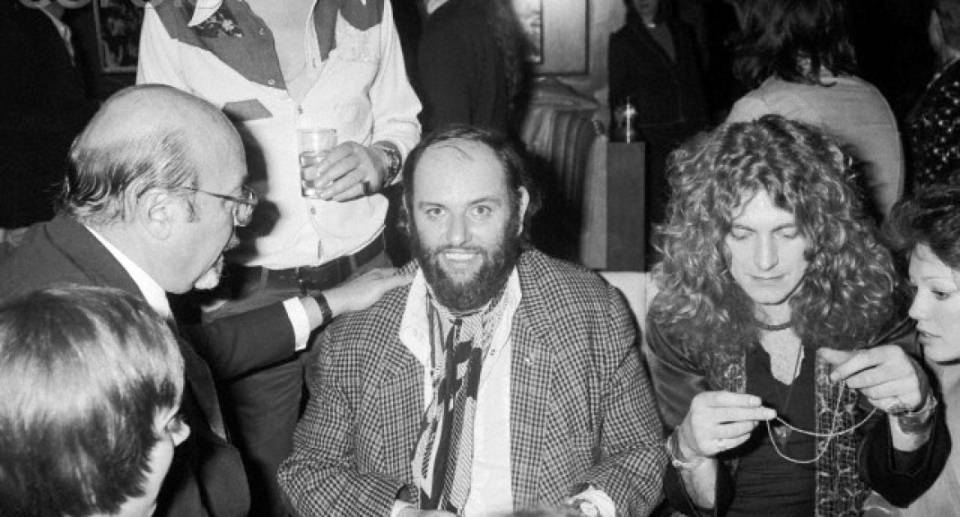 Don Arden
Don Arden was born in Manchester, England and was a singer and stand-up comic when he was just 13 years old. He had a show business career until 1953 when he became an agent.

Arden signed up American rock 'n' roller Gene Vincent in 1960 and launched his career as a manager. Taking over from John Schatt, Arden became Vincent's manager. Arden could not control Vincent's compulsive alcoholism. The relationship ended when Vincent reportedly pulled a knife on his manager.

During 1964, Arden moved into beat group pop management with the Nashville Teens who secured chart hits with "Tobacco Road" and "Google Eye" and "Find My Way Back Home". Don worked with acts like Bo Diddley, Chuck Berry, Elkie Brooks, etc.

In 1965, Arden met aspiring rock band Small Faces in his office in Carnaby Street. Half an hour later he had signed them up. Don Arden was immediately struck by the potential of Small Faces: "I thought at that time, on the first hearing, I thought it was the best band in the world."

In the 1970s, Arden also had a stint managing Black Sabbath. When he fired Ozzy from the group, Arden's daughter, Sharon, became Ozzy's manager (and, eventually, Ozzy's wife).

Unfortunately, Arden was accused of skimming off the royalty checks which earned him the nickname 'The Al Capone of Pop.' But skimming cash wasn't the only reason he picked up that name. Arden once dangled a fellow manager out a fourth-floor window because he thought the guy was stealing one of his bands.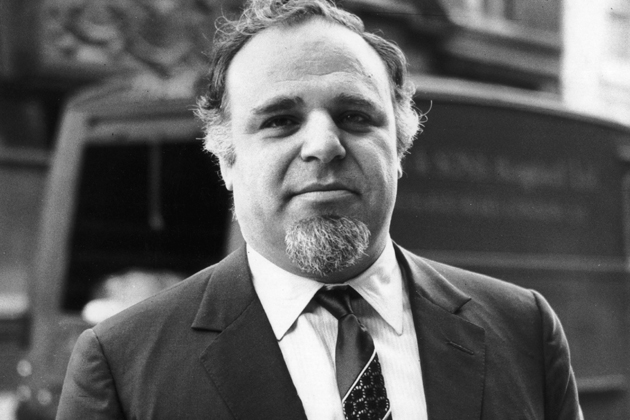 Kit Lambert
Kit led quite a rock'n'roll life. He was an Oxford graduate, a heavy drinker, and a drug user. In 1961, he attempted to chart the longest undescended river, the Iriri River in Brazil. The expedition was canceled when one of Lambert's friends was killed by a cannibalistic tribe.

In 1967, Kit and his friend and business partner Chris Stamp established their own independent record label, Track Record. It was one of the first of its kind, signing up various new artists, including Jimi Hendrix, John Lennon, Yoko Ono, etc. In 1968, they set up offices in New York and signed Labelle, and The Parliaments.

Track Record 'purchased' The Who from the previous manager Pete Meaden for £250, overseeing the band's transformation into the boldest stars of the '60s pop.

Lambert said the following of the experience:
'I shall always remember that night we first saw them together. I had never seen anything like it. The Who have a hypnotic effect on an audience. I realized that the first time I saw them. It was like a black mass. Even then Pete Townshend was doing all that electronic feedback stuff. Keith Moon was going wild on the drums. The effect on the audience was tremendous. It was as if they were in a trance. They just sat there watching or shuffled around the dance floor, awestruck.'
The first contribution of Lambert to the success of the band was to give it its name. Lambert encouraged Pete Townshend's songwriting along with their crazed, extravagant performances. When Townshend wrote the rock opera Tommy in 1969, it was Lambert's idea to have it performed in actual European opera houses.
The label initially proved very lucrative for the Lambert and Stamp but due to fiscal mismanagement and ongoing conflicts with The Who it soon fell into debt and was dissolved in 1978.
In spite of his great success, Lambert couldn't shake his self-destructive ways, and he took a lessened role with the band after developing a severe heroin addiction. He died at 45 because of a brain hemorrhage.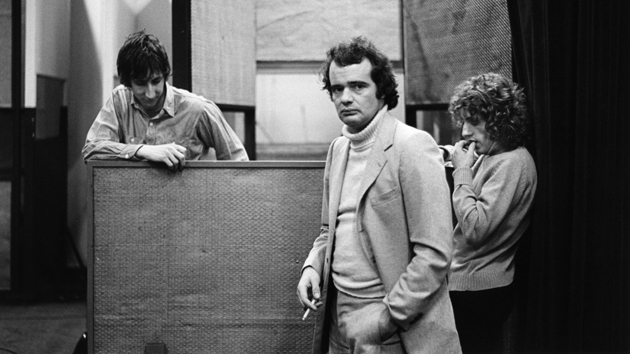 Chris Stamp
Stamp started out as a filmmaker and met a business partner and collaborator Kit Lambert while working at Shepperton Film Studios as an assistant director.

Stamp and Lambert met the members of The Who during one of their performances at the Railway Hotel (no longer standing) in Harrow and Wealdstone. At that time the band was known as the High Numbers. By autumn of that same year Stamp and Lambert convinced the band to change their name back to The Who (a name they were using prior to Meaden's management) and began to focus on the band's Mod image.[

At the same time that The Who was experiencing massive success, Stamp was mentoring another musician—Jimi Hendrix. He produced Hendrix's hit single 'Purple Haze.' However, Stamp was living too hard, and the band forced him out. As a manager, he used to help himself out liberally to the band's accounts, frequently taking out large amounts of cash to pay for drugs and women. He also had a penchant for luxury cars, which he had a habit of crashing. He referred to this time as 'years of madness on the road, smashed cars and paid-off chicks and so on. He would continue in his wild lifestyle until 1987 when he finally received treatment. He started a new career working as an addiction counselor.

Stamp's drug and alcohol use continued, and in 1987 he entered a drug rehabilitation program. The experience helped to inspire Stamp to assist others with their addictions and he began to study experiential therapies, including psychodrama.'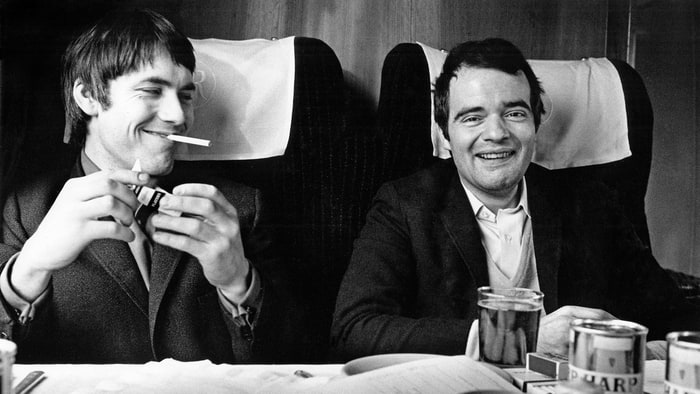 Allen Klein
The biggest bands of their era, theBeatles and the Rolling Stones, were both managed by the same man. Allen Klein was one of the most innovative managers of his day. For many, Klein was nothing but a shady dealer who was greedy, tyrannical, and cruel to those he managed. To others, he was a financial wizard who saved his clients from bankruptcy.

In the spring of 1965 Andrew Loog Oldham, co-manager of the Rolling Stones, saw in Klein a terrific business adviser and ally, one who could help him win an incipient power struggle with Eric Easton, a music business veteran who was then the other half of the band's management team. After some management mishaps, blame for which fell at Easton's feet, and Jagger's ascension in the band's hierarchy following '(I Can't Get No) Satisfaction,' the Stones' first number one record in America, Oldham sought and received Jagger's blessing to bring Klein aboard for renegotiation of the group's contract with Decca Records.

The label offered the band the opportunity to make $300000 if their records continued to sell. Klein countered with, and quickly secured, an arrangement paying the Stones twice as much, in the form of an advance. He also forced London Records, Decca's American subsidiary, to sign a separate contract. It too was for $600,000. By the time Klein subsequently renegotiated the deal one year later, Easton having been removed as co-manager, the Stones were guaranteed $2.6 million (more than the Beatles were making).

While that brought him enormous respect and success, he always dreamed of signing the crown jewel of music at the time, the Beatles. His chance came when Beatles' manager, Brian Epstein, died in 1967. Klein soon began to work his magic. He found the perfect opportunity when he learned that the band was facing severe financial difficulties. The Beatles' record label, Apple, had long been swimming in debt, and they needed someone to save it. Allen Klein proved to be the answer to their prayers.

By 1971, things had changed. Klein was sued by the Rolling Stones and other acts that he'd managed. It was alleged that he had been taking money from the group, which caused a rift between Klein and his clients.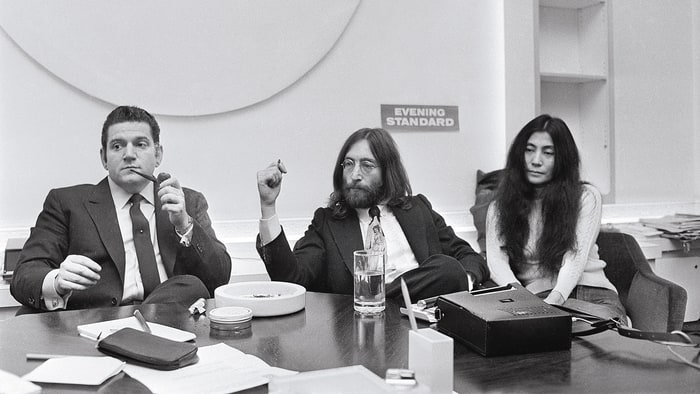 John Sinclair
In 1966, John Sinclair was as radical a rock manager as you could get. He

managed the proto-punk-band MC5 from 1966

through

1969. Under his

guidance

, the band embraced the

counterculture

revolutionary politics of the White Panther Party, founded in answer to the Black Panthers' call for white people to support their movement.

He was managing the MC5 at the time of their free concert outside the 1968 Democratic National Convention in Chicago. The band was the only group to perform before baton-wielding police broke up the massive anti-Vietnam war rally, calling it a riot. Eventually, the MC5 came to find Sinclair's politics too heavy-handed.

MC5 opted to be taken under the spell of future Bruce Springsteen manager Jon Landau. When Sinclair found out about the betrayal, he told the band: 'You guys wanted to be bigger than the Beatles, and I wanted you to be bigger than Chairman Mao.'

After a series of convictions for possession of marijuana, Sinclair was sentenced to ten years in prison in 1969 after giving two joints to an undercover narcotics officer.

The severity of his sentence sparked some high-profile protests, including an infamous incident at the 1969 Woodstock Festival wherein Yippie activist Abbie Hoffman jumped on the stage and seized a microphone during a performance by The Who. Hoffman managed to emit only a few growling words about Sinclair's plight before he was ejected from the stage by a guitar-wielding Pete Townshend.With a more successful protest, John Lennon performed his new song 'John Sinclair' on television and recorded it for his next album, 'Some Time in New York City' (1972). With 'directness and simplicity,' the lyrics lament Sinclair's heavy punishment: 'They gave him ten for two – what else can the bastards do?'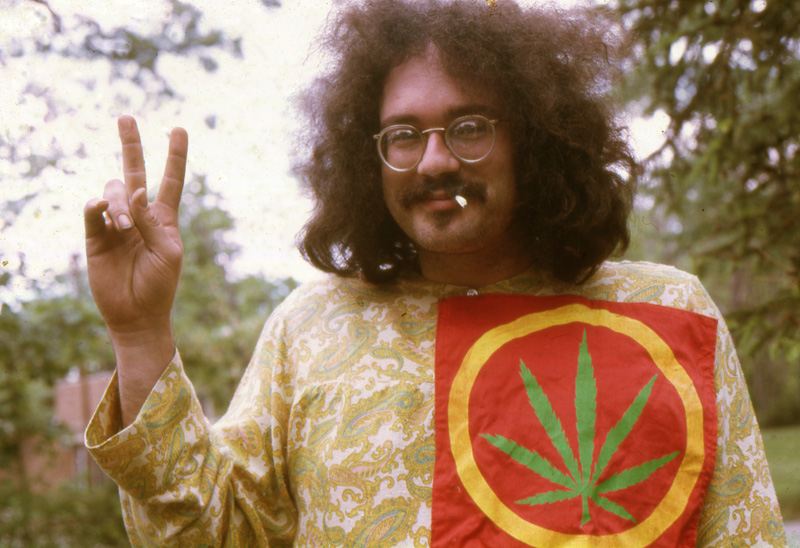 Malcolm McLaren
Malcolm McLaren formed the Sex Pistols, making them one of the most popular bands of the punk era. McLaren began his career as a fashion designer in London in the 1970s, after being thrown out of several art schools for his disruptive behavior. Finally, he and his girlfriend, Vivienne Westwood, opened a punk clothing shop in London called Let It Rock. When the New York Dolls went to the store in 1972, McLaren followed them and soon began to manage them in America. There, he put on his typical punk show, but it wasn't received well, and the band faltered.

After returning to England, McLaren started working with the group the Strand, which became the Sex Pistols. Their rendition of the song 'God Save the Queen' became a hit, and the group was on their way to stardom. McLaren knew that they needed to be the most outlandish of all, so he arranged for the band to play 'God Save the Queen' on a boat on the River Thames outside of Parliament when Queen Elizabeth would be visiting. Such displays made them enormously popular until they broke up in 1978. McLaren kept the Sex Pistols' contract rights until Lydon took him to court in the 1980s to win the rights and unpaid revenues from McLaren. Lydon won and gained complete control from McLaren in 1987. McLaren and Lydon refused to speak to each other after the band split.

In 1983, McLaren released his own album Duck Rock, in collaboration with producer and co-writer Trevor Horn and The World's Famous Supreme Team. In 1984 McLaren turned to electronic music and opera on the single 'Madame Butterfly,' which reached No.13 in the UK and No.16 in Australia.

He remained a prominent figure in the music industry, even branching out into film and television, until his death of mesothelioma in 2010 at the age of 64.