7 Musicians Known for Destroying Their Instruments
When you're smashing your guitar with a style...
N-D
Ultimate Guitar

N-D
UG editor. Music lover. Constant searcher of something interesting and unique.
Posted May 04, 2017 04:54 PM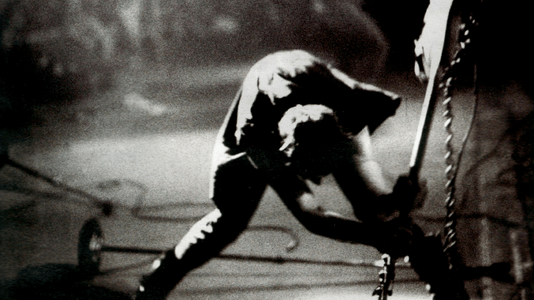 Destroying of musical instruments is often a debatable thing, because some of the musicians do this for self-promotion, etc. Some people also complain that it's just a waste of expensive equipment. But destroying gear on stage is also one of the most striking images of rock 'n' roll. And when musicians do it sincerely, not just for show, but because of their sense of music, being in the present moment - then it's really cool, translating the true spirit of rock music.
So here are 7 musicians who destroyed their instruments with a soul - and style.
And yes, if you are quite impressionable - you better not watch these videos.
7. ...And You Will Know Us by the Trail of Dead
Though being the least famous musicians on the list, alternative/progressive/indie/math/etc rockers ...And You Will Know Us by the Trail of Dead are known for their diverse music as well as their powerful and cathartic live performances, which often end in the destruction of all equipment.
6. Nine Inch Nails
The 1990's Nine Inch Nails' concerts were violent and chaotic, with band members often injuring themselves. They would frequently attack each other, and stage-dive into the crowd - and destroy their instruments at the end of concerts, including guitars, drums, amps - and most notable keyboards. Trent Reznor once said: "When an instrument fails on stage it mocks you and it must be destroyed!"
5. Richie Blackmore
Though Richie Blackmore is not known as a gear destroyer, his guitar execution during the Rainbow's performance in Munich in 1977 is just iconic.
4. The Clash
Paul Simonon of The Clash famously destroyed his bass guitar only once at the side of stage, but a photograph of the event becoming the iconic cover to their "London Calling" album.
3. Nirvana
Nirvana's live shows were really energetic, and Kurt Cobain made an artform out of guitar destruction, expressing his anger and feeling of the moment during the band's live performances. It is worth noting that often the drums, amps and other gear were also completely destroyed by the end of the band's concerts. Also, perhaps the most famous guitar the Nirvana frontman destroyed was a Fender Stratocaster built in Japan, which he smashed while in the studio recording "Endless, Nameless" on "Nevermind."
2. Jimi Hendrix
Jimi Hendrix was also known for destroying his guitars and amps. He famously burned two guitars at three shows, most notably the 1967 Monterey Pop Festival. In an effort to out-do The Who's destruction of their instruments earlier at the same event, Hendrix poured lighter fluid over his guitar and set it on fire, even though "I'd just finished painting it that day" as he would later remark. This guitar smash went on to become one of the most indelible images of the rock music history.
1. The Who
The Who guitarist Pete Townshend was the first guitar-smashing rock artist. His smashing of a Rickenbacker guitar at the Railway Tavern in Harrow and Wealdstone in September 1964 is one of the most iconic moments in rock music, but Pete has "auto-destructed" his guitar too many times to count. According to an analysis by TheWho.net, Townshend broke more than 35 guitars in 1967 alone.
And Keith Moon, The Who's drummer, was also known for destroying his drum set. The most famous episode of this occurred during The Who's debut on US television on "The Smothers Brothers Comedy Hour" in 1967. Moon overloaded his bass drum with explosive charges which were detonated during the finale of the song, "My Generation." The explosion caused guest Bette Davis to faint, set Pete Townshend's hair on fire and, according to legend, contributed to his later partial deafness and tinnitus.
Know more musicians who are known for destroying their gear on stage? Feel free to share them in the comment section below.