A Music Video Studio... In Your Pocket
Easy way to make music videos + a nice little UG giveaway.
Maria_Pro
Ultimate Guitar
Posted May 31, 2017 12:59 PM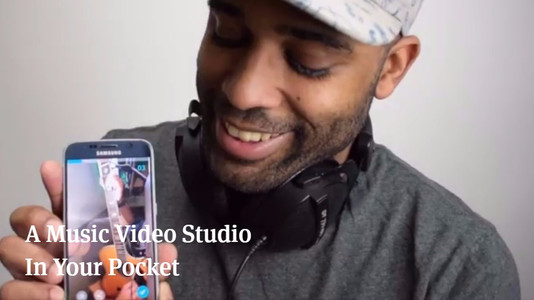 Social media presence is very important for any musician. Not only is it the easiest and most effective way to communicate directly with your audience, it's a great way to get discovered and grow your fan base. You no longer need to wait for your big break, to get signed by a record label, you can now put your music out there for the whole world to see.
There's a growing list of apps and services created to help you with this, many of them for free. The only challenge is to think of fresh, fresh and easy ways to share your work, and get noticed.
In the last decade, a video shared online has caused a few lucky musicians to blow up overnight. Panic! At the Disco posted 3 demo songs on PureVolume and sent a link to Fall Out Boy's bassist Pete Wentz on his LiveJournal account. What did they have to lose? As it turned out, not only did Wentz listen to the songs, but was so impressed that he drove from Los Angeles to Las Vegas to meet the young band, who were still in high school at that point.
Adele posted her demo on Myspace. Soon after people from XL Recordings offered her a contract.
Us The Duo are a folk-pop band that rose to prominence on Vine. In March 2014, they've signed with Republic Records, went on an international tour, and released their second album.
Recently we came across a new music video app called Xylo.
With Xylo, you can record multiple tracks, just like in a studio, automatically edit them with a touch of a button, then share on Instagram, Facebook, Twitter and more. Even if you're not into social media, you can use Xylo to make quick, fun videos to share with friends via Messenger, Whatsapp, Viber, or just save to your phone for later.
Shoot a video of yourself playing an instrument, singing along with karaoke, or make an instant music video using music from your phone library. If you don't like the first instant edit, hit remix and try again, then swipe for filters to make it look awesome, and you're done!
Here's a little video on how to create your own content:
Nice little UG giveaway
At UG, we're about inspiring creativity! So, we've decided to give a cool UG t-shirt and a lifetime ad-free subscription to all UG services to all authors of the golden comments with a Xylo video mix below this post. The giveaway ends on June 6th.
So, as simple as that, download Xylo, shoot an awesome video and post it here.