Best Rock Auditions on TV Shows
Necrophagist, Sybreed, Iron Maiden and more...
Niass
Ultimate Guitar

Niass
Serial Walken comma user. Stroopwafel enthusiast.
Posted Mar 02, 2017 01:32 PM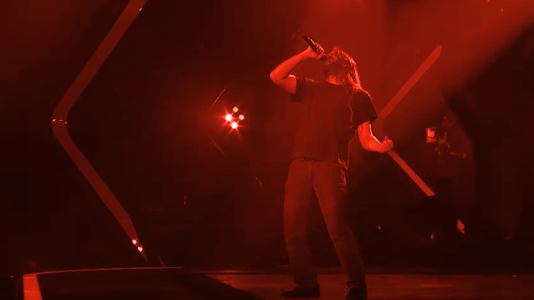 The Voice, Something something Got Talent.. there are many TV shows for people who think they can sing. But can they sing anything heavy?

Apparently, yes.

Check out the most rocking auditions on TV shows!

Louis-Paul Gauvreau - "Stabwound" by Necrophagist
Louis-Paul Gauvreau stormed Quebec's version of The Voice or should I say, La Voix, and shocked judges with headbanging and his version of "Stabwound" by German technical death metal band Necrophagist. And the best thing about it is that one of the judges actually picks him!
Rachel Aspe - "Emma 0" by Sybreed
Whoever says women can't sing metal should shut their traps after seeing this version of Sybreed's "Emma 0" from Rachel Aspe. Not only is Rachel a damn fine vocalist, but two out of the three judges gave her the seal of approval! The audience members' reactions were even more entertaining than the performance itself. Everyone is either appalled or laughing, except the guy at 1:05.
Simon Morin - "Come With Me Now" by KONGOS
Not all covers are sung equally, and occasionally you have that rarest of phenomenon: a cover that outdoes the original. And Simon Morin from the Swedish voice does in a way that almost beats the original song.

Christian Eriksson - "Run to the Hills" by Iron Maiden
The music comes on and the judges are instantly familiar with the song. One even air drums and does a mime version of Steve Harris' signature bass moves. Oh, and the singer? He completely nails 'Run to the Hills!' He's got some stage moves to boot and by the time he's done, two of the judges are competing for the man to be part of their team. 
John Hetlinger - "Bodies" by Drowning Pool
Nine months ago John Hetlinger – a 82-Year-Old Navy veteran, aerospace engineer and self-proclaimed karaoke fanatic became an internet celebrity singing "Bodies" by Drowning Pool. His memorable audition ended with a standing ovation from the audience, and although the judges were more frightened than impressed, Hetlinger's audition has been viewed over 12 million times on YouTube. In the end, his success was so massive that he joined Drowning Pool in their tour. There is certainly nothing wrong with this guy.