Best Rock Bands From New Zealand
Top 35 of New Zealand's greatest rockers.
Maria_Pro
Ultimate Guitar

Maria_Pro
If you're going to be crazy, you have to get paid for it.
Posted Aug 10, 2017 07:46 AM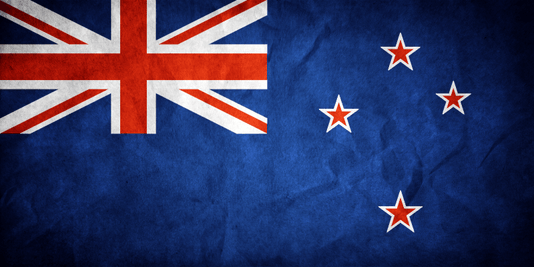 New Zealand has a proud history of guitar bands – right from the outset of rock 'n' roll as it permeated all over the globe. We have our unique ones – and quite a few that are largely unknown, on these shores or anywhere else. However, we have always held our own. At the start of the musical revolution – and for several decades after – local bands had to rely on cover versions of popular songs to both survive and to be noticed; whether playing live or in recorded material. Thankfully, this finally changed in the early 90s with the popular explosion of two quite distinctive groups – the sax/beats/rap/jazz hybrid of Supergroove (the band from which hip hop artist Che Fu struck out on his own from) and the guitar magic of Wellington's finest, Shihad – who are still conquering the world as we speak. Since then, Kiwis have had no qualms about buying music from their own country, and seeing it as at least equal-to – if not better than – any equivalent from overseas. We've come a long way! In no particular order I present to you 35 stunning examples of Aotearoa's finest guitar-based exponents. In no hierarchy whatsoever, it makes sense to start with one of our earliest exports...

This article is brought to you by Ania Glowacz from the NZ Musician.

NZ Musician is a print and online music magazine that deals with music in and from New Zealand. They write about events, gear, industry, news, lessons & more.
35. THE LA DE DA'S
NZ's own version of the Rolling Stones, they made their impact with successful residencies, touring and choosing the right cover versions and making them their own. This one is their best known, and still sounds kick-ass to this day. The band made sure they were well established on these shores before heading further afield. They were the first local band to top the NZ Hit Parade in March 1967 with their version of "Hey Baby". A total milestone!
34. HUMAN INSTINCT

NZ's own version of the Jimi Hendrix Experience, this 3-piece band remains legendary, with copies of their classic album 'Stoned Guitar' remaining both rare and coveted. Billy TK (and his son Billy TK Jr) retain local guitar hero status – now and beyond...
33. HELLO SAILOR

Not only one of our bands to successfully get noticed overseas (at a time when no such thing would be contemplated), but they made it on their own steam with original songs instead of covers, commandeering respect in the pub rock scene from which they started. Sadly singer and songwriter Graham Brazier's wit and wizen cannot be added to as he has left this mortal coil... We still have a handsome very Pacific-flavoured legacy to enjoy, and no list of definitive NZ bands would be complete without this band.
32. TH' DUDES

One of our original local successes (songwriter Dave Dobbyn has forged a HUGE solo career since), Th' Dudes also made waves on the pub rock scene with a healthy swathe of brilliant originals. NZ music was finally starting to turn on its heels (away from overseas copyists and the need to compromise). This one's so shiny it'll make you cry!
31. THE DANCE EXPONENTS

Thanks to the songwriting genius of Jordan Luck, this Christchurch band soon captivated every audience with their catchy, poppy but still totally rocking out tunes. Despite not quite clicking with the Aussie pub crowd when touring there, they found when they went to the UK that their legacy was well established with the ex-pat crowd who worshipped at their feet, and their songs remain in our lexicon forever. Chris Sheehan (with his own band The Starlings), helped invigorate the band whilst a member, and his songwriting skills only amplified the talent of Jordan. This is one of their absolute gems.
30. THE CLEAN

Dunedin's finest! The famous Flying Nun label, born in Christchurch) began or was largely motivated by the underground sounds of this band, originally recorded on a very simple 4-track, but echoing through the cosmos ever since. The Great Unwashed was a follow up with big merit and Hamish Kilgour has his own band now with the Heavy Eights. Simple songwriting genius.
29. The GORDONS/BAILTER SPACE

The Gordon's are NZ's holy grail. They remain legends for their originality, heaviness and downright intensity. They burned relatively short, but they burnt bright – and we have the scars to prove it. An illustrious follow-up career as Bailter Space explored different musical territories, melding pop with heavier moments, this 3-piece basing themselves in New York in the 90s.
28. THIS KIND OF PUNISHMENT/NOCTURNAL PROJECTIONS/CAKE KITCHEN

Graham and Peter Jefferies came straight out of Stratford, Taranaki (a relative backwater) with their Joy Division-flavoured original material, and have never looked back. Both brothers have distinctive voices, and an incredible songwriting talent.
27. CHILDREN'S HOUR/HEADLESS CHICKENS

Two sides of a very different coin here. Children's Hour rakes over the ashes of the dead, whilst Headless Chickens slays them in the aisles with twisty, turvy orginal pop gems. The songwriting talent (and unique voice) of Chris Matthews is the common thread. Sharp, sarcaustic (sic) genius.
26. DOUBLE HAPPYS/STRAITJACKET FITS/DIMMER

Too much talent for one man! Screaming out of Dunedin, the Double Happys were at the forefront of the Flying Nun attack on the country and the rest of the world. Straitjacket Fits nearly cracked America, but you know how the biz goes... Frontman Shayne Carter is more legendary than any All Black could ever be...
25. JOHN PAUL SARTRE EXPERIENCE/DAVE YETTON

Affectionately known as JPSE, this band set a new standard for polished pop gems. Another jewel in Flying Nun's crown, very few have bettered their efforts. They remain unique.
24. The DEAD C

Underground legends from Port Chalmers, Dunedin, basically this band just doesn't give a f***. Their reputation is for chaotic, noisy, anarchic sets, that regularly just turn into chaos. What seems like random noise, is actually an orchestrated set of pieces, that may or may not add up. Cult status around the globe means there's serious interest in these noise-niks from down under. What makes you uncomfortable may just be what you need.
23. 3Ds/GHOST CLUB

Dave Mitchell (one of the members with the required first name initial) is not only a gifted singer/songwriter and guitarist, but a visual artist as well. Clearly this all gets poured into a musical soup, that combines catchiness with chalkboard-scraping harshness and a melodic noise symphony. Simply stunning. Ghost Club like to record in abandoned subways.
22. FLESH D-VICE

Legends from Wellington, this post-punk band were well ahead of their time. Combining horror with punk themes with a metal edge, they stood out on the Jayrem Records roster – and besides! Singer Gerald Dwyer believed passionately in the local music scene, and mentored both Shihad and Head Like A Hole to their relative successes. Tragically he died from an accidental overdose at a Big Day Out that Shihad were a major feature of.
21. SHIHAD

Wellington heroes that made it OK to like heavier music along with pop. Beginning with Metallica/Slayer influences, their debut album recorded with Killing Joke's Jaz Coleman had a distinctive industrial edge, but they've never repeated any formulas. In their individual roster is a mix of poppy gems and hard out edgy metal tunes. Probably NZ's finest guitar exports – bar none – crossing all boundaries.
20. LOVE'S UGLY CHILDREN

Born in Christchurch, with a reach far beyond, Love's Ugly Children conquered the "indie" corner with their kick-ass tunes that sounded like no one else. Singer Simon McLaren went on to The Subliminals – a less vocal-focussed experiment.
19. HEAD LIKE A HOLE

Wellington compatriots alongside Shihad, you could say they were our local version of the Red Hot Chili Peppers – with more balls! They slayed from the outset. Yes, playing naked etc. but the proof is obviously always in the music. Enjoying a renaissance as we speak with a new generation of fans.
18. SANDRA BELL

Representing the female innovators is Dunedin's Sandra Bell. Her low-fi acoustic industrial guitar album (yes, you read that right) 'Dreams Of Falling' from 1992 sounds better and better with age – which is really quite something. Not afraid to push the envelope, and outnumbered by male musicians, Sandra nonetheless stands out on her own merits.
17. THE RENDERERS/THE BADS

Some of NZ's finest country-rock influenced ambassadors. The Renderers were doing it when it wasn't trendy, and Brett Adams and Dianne Swan from the Bads used to be in a UK indie band called The Julie Dolphin some may remember.
16. KING LOSER

Total legends! Our very own full spectrum rock n' rollers – with absolutely no excuses. Lots of chaos and noise wrapped around the guitar work of Chris Heazlewood.
15. SOLID GOLD HELL

Birthday Party? Close, quite close. But nothing can prepare you for this beast. Along with King Loser, they got signed to Flying Nun, but they fly on their own steam. Visceral, vital and fangtastic!
14. HASSELHOFF EXPERIMENT/BLOODBAGS

Andrew Tolley (guitarist/singer) is an unofficial ambassador for pure rock n' roll, and he never stops. Like the energizer bunny, he just keeps going and going and going! Respect due and all that - particularly when operating as a two-piece in Hasselhoff. Jon Spencer would be proud...
13. JAKOB

From Napier, this instrumental only 3-piece has conquered hearts and minds, home and overseas, for several decades now
12. DIE! DIE! DIE!

From their initial escapades as Carriage H, this three-piece band just continues to soar. Indie, rock, whatever. Die Die Die not only continue to forge their own unique path, but give up and comers billing at their gigs.
11. HDU

If you've ever been to an HDU gig you'll realise just how a wholly immersive experience it all is. There is to much to say, but is far more eloquently demonstrated by the band themselves. Their whole catalogue is superlative beyond belief.
10. The DATSUNS

NZ rock 'n' roll born in Cambridge, Waikato! The Datsuns had some time in the sun with the UK press (along with D4 in the 00s), about some kind of rock 'n' roll renaissance, but they never really needed that.
9. BLINDSPOTT

Where melodic power metal (for want of a better description) gets its due. Polarizing on the local scene – (total love/hate scenario), Blindspott go where few local bands have dared to – and they kill it! This is where we compete on the global stage.
8. Fazerdaze

Guitarist Amelia Murray started creating shoegaze in her bedroom, and has by now taken it out into the world, touring overseas steadily, gaining attention from major blogs worldwide as well as none other than Sir Igward Pop.
7. TAINTED

Possibly NZ's best metal Band, Christchurch's Tainted are committed to expressing and never giving up. Completely self-funded, there are been gaps in between albums, but that just gives you more time to hone the singalongs.
6. Skinny Hobos

Hard to believe the sound is created by only 2 people; drummer Sam Holdom, and guitar nerd Alex Ferrier, who uses one of the bigger pedal boards around. Yet to show off their chops overseas, they're one of our most engaging newcomers.
5. 8 FOOT SATIVA/SINATE

Firmly establishing themselves on local soil, but always looking to the international metal scene. It's a small but highly dedicated following. These boys are prime exponents.
4. SHITRIPPER

Representing the punk underground of Auckland, (and one of many active bands), Shitripper really stand out in terms of paying tribute to the punk bands of the past, but also putting their stamp firmly on the present. Love the dual vocals. Sometimes male, sometimes female.
3. A Hori Buzz/Weta/Cairo Knife Fight

Guitarist Aaron Tokona is someone a lot of local guitarists look up to. The man has got the rock as well as the funk.
2. BEASTWARS

Masters of Doom! A lot more uplifting than at first may be apparent, ultimately Beastwars deliver you to the side you're meant to be on.
1. ARC OF ASCENT

Transcending all just by the power of music, is a truly magickal thing. Hamilton's Arc Of Ascent have never wavered from their spiritual, uplifting, groovy doom metal. There is a consistent theme and a hell of a lot of positive energy.