Christmas, Metal, and Lots of Fire! An Exclusive Look at The Trans Siberian Orchestra 2016 Tour
Ultimate-Guitar was in attendance at one of the TSO's shows in Florida.
Parker_Abt
Ultimate Guitar

Parker_Abt
I write reviews for UG. I joined the team in 2012. Best team in the world! As we say here, play it fucking loud!
Posted Jan 11, 2017 12:37 PM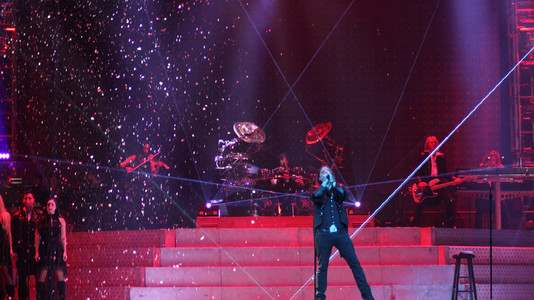 Every year in the United States, the Christmas season brings along a special gift for rock/metal guitar players: the Trans-Siberian Orchestra. Started by members of the 1980s metal band Savatage, the Trans-Siberian Orchestra makes Christmas music from rock, metal, and classical influences.
Each year from approximately Thanksgiving to New Year's, TSO tours the United States with a large group of virtuoso instrumentalists and vocalists (who also dance... see second video below). TSO's combination of musicianship, laser lights, and pyro is unmatched by any other band in the world. Ultimate-Guitar was in attendance at one of their shows in Florida in December 2016 (see pictures).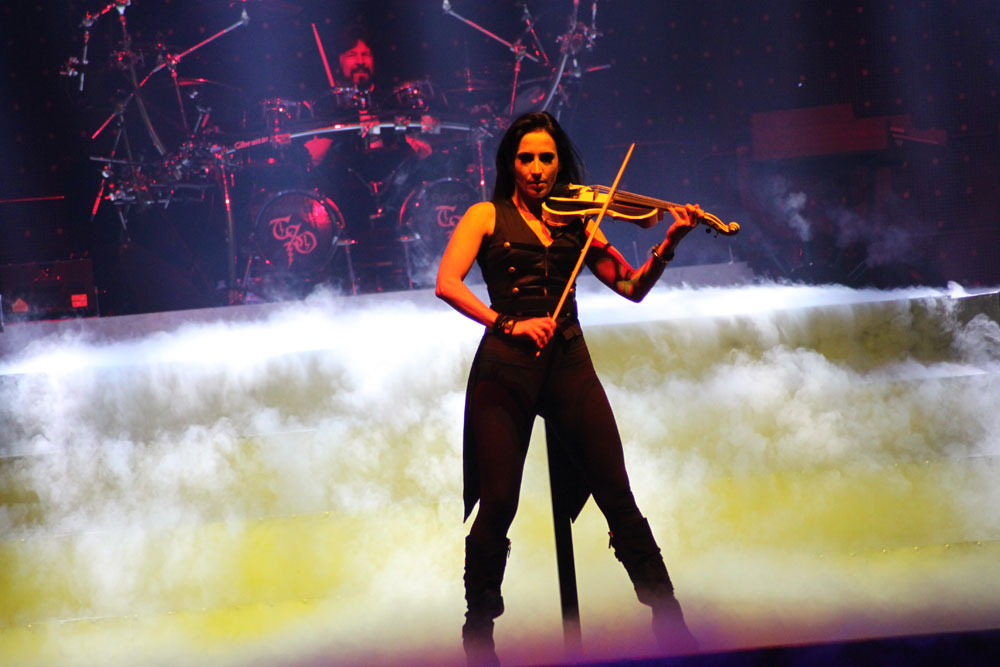 While you can hear TSO's music everywhere (restaurants, stores, TV commercials, NFL football games) during the holiday season, their stage show might be more responsible for their touring success. Over the two-and-a-half-hour show, the band and the stage come alive.
Some of the songs feel like regular rock songs, with a lead singer and guitarists with a lone violinist out to raise some hell by rocking out and having a good time. All the musicians all the time look like they're having fun. That's probably because they don't have to worry about what they're playing because they're so well-rehearsed. Really, it seems like TSO was the real-life inspiration for the rock gods in "Guitar Hero."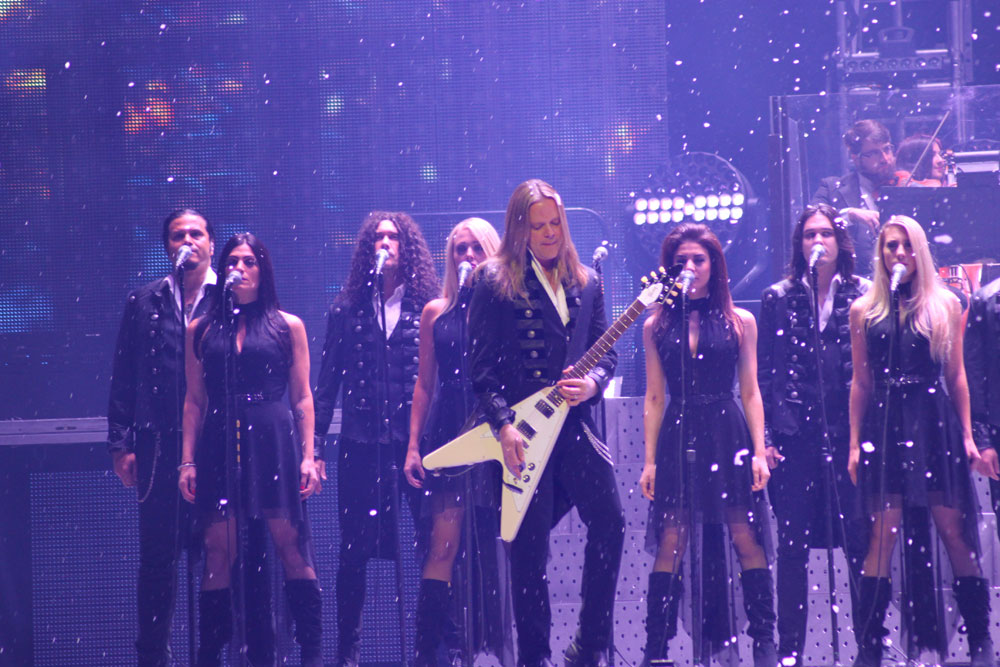 The stage itself does too much to describe. Tickets to a show cost $30-70, so it's not too expensive to see this mammoth of a stage in person. But to give a little glimpse of it, some highlights include when fake snow falls from the ceiling, when sparks fly up and the guitarists bat them away with their instruments, and when the giant pyramid in the middle of the arena opens and turns into a blazing bonfire.
Overall, a TSO show is something every fan of metal and Christmas should see at least once. It's really a surreal experience, like a rock opera/epic but with tons of pyro.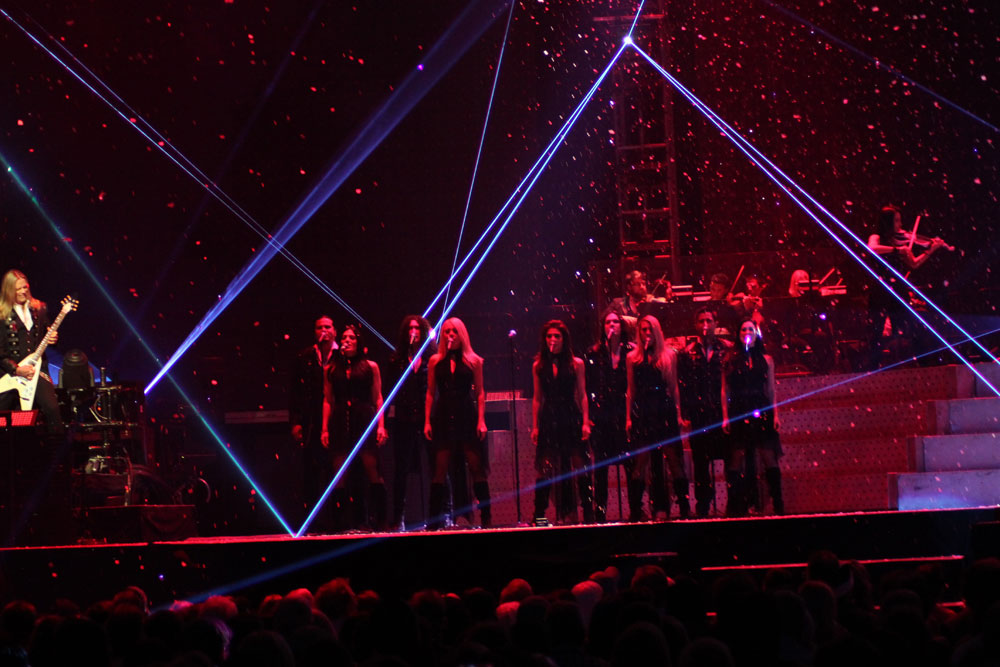 If you can't catch a show, you can still listen to TSO's latest album, released in 2015, named "Letters from the Labyrinth."