Complete Guide to Green Day 'Holiday'
Everything you need to know about the story behind the song, amp and pedal settings as well as used guitar techniques.
Shura_FYI
Ultimate Guitar

Shura_FYI
Posted Feb 15, 2017 04:19 PM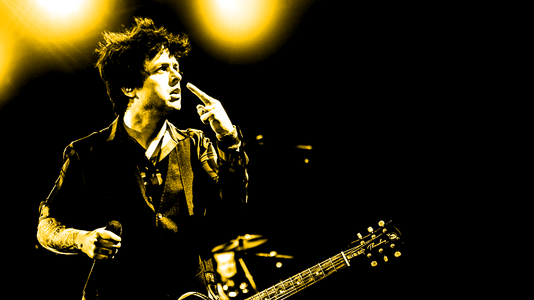 We're here with our 3rd issue of complete guide rubric and today we'll tell you about "Holiday" by Green Day.
Some of you may think: "Why the hell you choose this song it's so simple to play". Well, the reason is kinda simple as well, it's because one of our dev guys really wanted to see a complete guide to this song. So, enjoy this guide, leave you comments and feedback in the comment section below and tell us which song you would like to see in the next issue of our Complete Guide rubric.
Green Day 'Holiday'
Writers: Billie Joe Armstrong, Mike Dirnt, Tré Cool
Producer: Rob Cavallo
Album: American Idiot (2004) (UG score is 8.2)
Released: March 14, 2005
Label: Reprise, Warner Bros.
Genre: Punk Rock
Length: 3:52
Additional Information:
US Mainstream Rock (Billboard): #1 (Jun, 2005)
US Alternative Songs (Billboard): #1 (May, 2005)
US Pop Songs (Billboard): #13 (Aug, 2005)
US Billboard Hot 100: #19 (May, 2005)
Story behind the song
You can't speak about "Holiday" without speaking about the whole "American Idiot" album. "American Idiot" is a rock opera in which the characters represent the youth of America in a modern-day metropolis filled with rhetoric, lies, and censorship. The entire story is an exploration of the main characters' thoughts and interactions with each other that takes place over the time span of approximately one year. The main character - Jesus of Suburbia, represents the average young American who doesn't quite fit in and has "disciples", or a clique consisting of the rest of the unheard youth who don't feel as though they fit into the well-established structures of the corporate American society. In Holiday, Jesus breaks free and finally leaves his dead-end town. Now he's entering the City and is obviously extremely excited about it. He's on holiday, he's starting a new life. He thinks that now he's free.
He's living his life on the streets ("Hear the sound of the falling rain..."). He's speaking out loud and acting in vain, but it seems like he's talking himself into believing that running away was the right thing to do, explaining his reasons for discontent to himself. He still feels alone and shunned from society, but it seems he feels a little more self-confidence and happiness out on the road. It's Jesus of Suburbia yelling out and expressing his own dead beliefs onto the world. Like screaming into mid air.
This is about the American government and society during the Iraqi War. It begins by commenting on how the thousands of dead Americans and Iraqis are nameless to the average American citizen. The song expresses resentment with the corporate greed and corruption involved in the "rebuilding" effort and shows how the average protester realizes that the pro-war money involved has more power than they can ever have. It also points out the irony of the Christian right-wing feeling religiously justified in this war: "Can I get another 'Amen'? There's a flag wrapped around the score of men."
While the song is a dig at conservative agendas, it doesn't entirely spare liberals. Armstrong told MTV: "I am anti-war, so a lot of [the album] has to do with that, and there're different sides of it too. Like, there's one line that sort of messes with liberals a little too, where it says, 'Hear the drum pounding out of time/ Another protester has crossed the line/ To find the money's on the other side.'" He continues. "That song ['Holiday'] is about this mishmash of people with all these strong opinions who really can't agree, and leaving [decisions] to the person who's sort of standing in the middle confused and overwhelmed."
Music Videos
The first half of the official music video takes place in a car (a 1968 Mercury Monterey convertible), where band members are hanging around in Las Vegas. In the second half, they are partying in a bar where each of them plays several different characters. At the end of the video, the car smokes to a halt in the area where "Boulevard of Broken Dreams" begins in.
Funny fact: The band arrived at the 2005 MTV Video Music Awards in the same car.
Behind the scenes of making "Holiday".
Green Day plays "Holiday" live from the Red Bull Sound Space at KROQ.
They changed the bridge lyrics from "Pulverize the Eiffel Towers" to "Pulverize the Donald Trump Towers".
Gear and settings
Guitars
Billie Joe Armstrong uses Gibson Les Paul Jr. (UG Score 8.6) with an "H-90" pickup and a silver-sparkle signature Gibson Les Paul Jr. singlecut with a Seymour Duncan P-90 Antiquity in the bridge for live performances.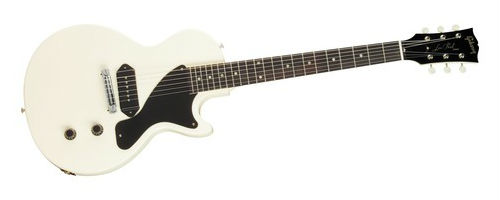 Jason White's main guitar is Gibson ES-335 (UG Score 8.4) Electric Guitar with Fishman Acoustic. For the live sessions of "Holiday" White plays the lead guitar part.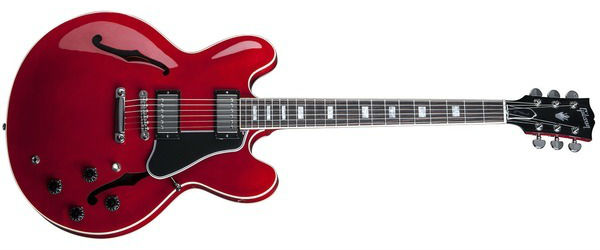 Mike Dirnt uses his signature Fender Road Worn Precision (UG Score 9.2) bass.

Billie and Jason use custom Dunlop Tortex .73 picks.

Amplifiers and effects
Billie Joe Armstrong's amps and effects
Billie uses two Marshall 100-watt 1959 SLP (UG score is 9.3) reissue heads modified by Martin Golub. The top head (Pete) has a crunch mode (a.k.a. "Dookie" mod or Bradshaw gain mod) and Meat (lower head) has Golub's SE Lead mod. Both heads run through two Marshall 1960B cabinets that are equipped with Celestion Vintage 30s.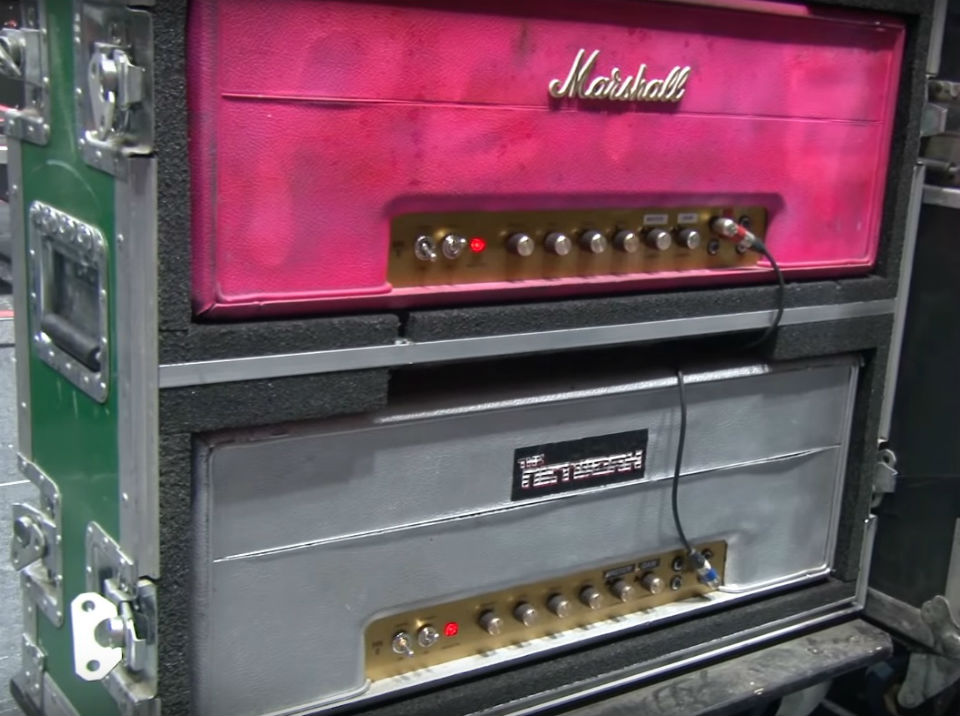 Top head (Pete) settings
Presence: 5
Bass: 6
Middle: 6
Treble: 4
Master: 4
Gain: 4
Lower head (Meat) settings
Presence: 5
Bass: 6
Middle: 6
Treble: 4
Master: 4
Gain: 3
Billie's tone isn't really about tons of gain. It's much cleaner than you can think it is. His technique of playing and using a pick is more about from where the sound comes out.
Blended together these 2 amps give a lot of punch and a lot of impact, when Billie is just hitting a chord.
In a part before the solo Boss BD-2 Blues Driver (UG Score 9) pedal is used.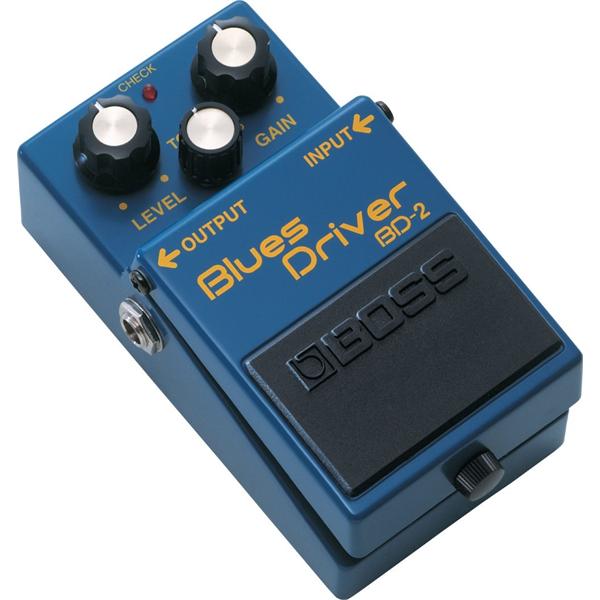 Boss BD-2 Blues Driver settings
Level knob is set up at 1 o'clock, gain - at 10, and tone - at 3.
Jason White's amps and effects
White uses 100-watt Marshall heads with the Dookie mod (top) and SE Lead mod (bottom) too, and like Billie's two amps, White's top head has more crunch, vintage sound, and the bottom head has more gain. These amps are always used in connection with each other for a full, rich, rounded sound with sustain and cut.Whereas BJA's Marshalls are set to noon, White scoops mids on the bottom head. So the produced sound is not heavy overdriven. That can be surprising, cause the sound is so big and full, but you don't need a lot of gain to get that sound.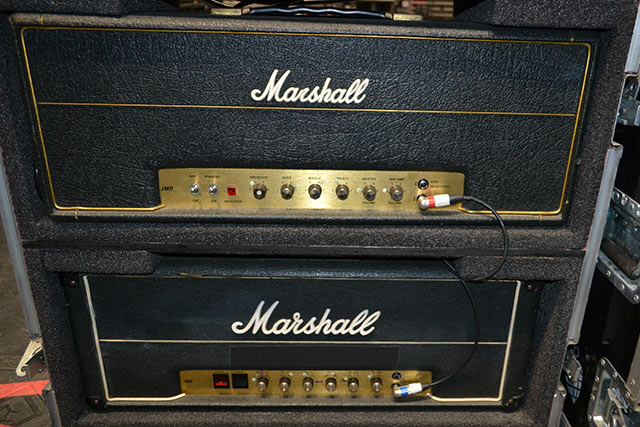 Top head (Dookie mod) settings
Presence: 4
Bass: 7
Middle: 6
Treble: 4
Master: 2
Gain: 2
Bottom head (SE Lead mod) settings
Presence: 2
Bass: 6
Middle: 4
Treble: 6
Master: 2
Gain: 3
White uses a Chandler Limited Little Devil Colored Boost for the lead parts.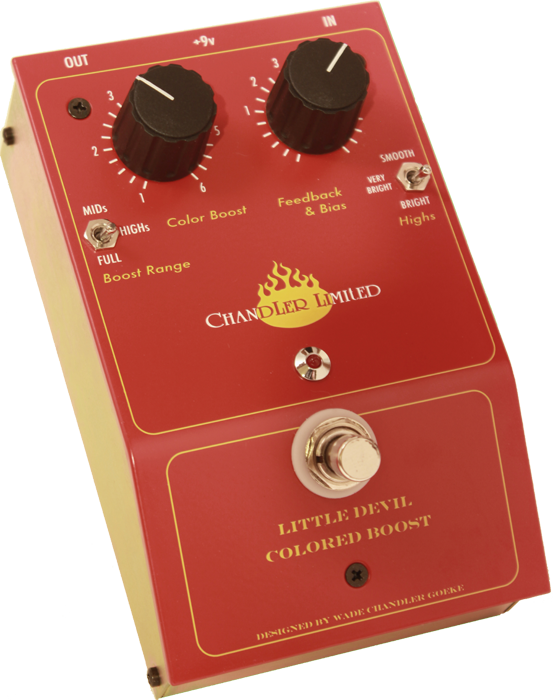 Chandler Limited Little Devil Colored Boost settings
Boost Range is set to MIDs
Color Boost - 2.5
Feedback & Bias - 2
Highs are set to Smooth

But as admitted by his guitar tech, 95% of his sound comes from the amps.
Mike Dirnt's amps
Mike Dirnt uses 2 of his signature Fender Super Bassman heads (one of them is a backup one) which he designed with Fender. He doesn't use any effects units, cause all the effects he needs are built in.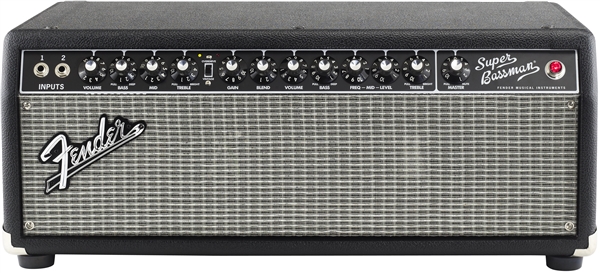 Fender Super Bassman settings
Volume - 6,5
Bass - 7
Mid - 7
Treble - 7,5
Gain - 7
Blend - 3
Volume - 5
Bass - 7,5
Freq - 8
Mid-Level - 6
Treble - 8
Master - 4
And his cabinets of choice is Fender stock speakers.
Universal amp settings
Gain - 6
Treble - 10
Mid - 8
Bass - 5
Reverb - 3
Tablature
These are top tabs rated by the UG community:
Chords versions: Holiday chords
Tab version: Holiday tab, Holiday bass tab
Interactive versions: Chords Pro, Guitar Pro, Tab Pro
Tuning
Both guitar parts are tuned to standard tuning: E A D G B E
Bass tuning: E A D G
Techniques
"Holiday" seems to be an easy song for learning, as it mostly consists of power chords, mixed with dead notes.
The guitar solo is a short one and relatively easy even for beginners, but for warm-up, it will be useful to repeat such techniques as hammer-on and pull-off, vibrato and slides. Due to its rather slow pace, solo can be easily played with the use of down picking or alternate picking.
Very important to keep in mind that interlude, where Billie chants anti-war mottos, is played on a bass guitar.
Recommended lessons
Main riff
Solo
Bass Cover