Does Your Band Need PR?
A few tips on the magic of social media.
QuiteGreatPR
Ultimate Guitar
Posted Jun 21, 2017 12:57 PM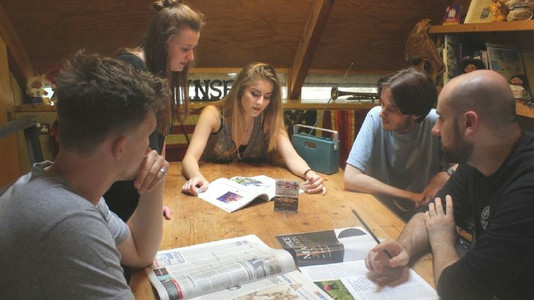 We know how hard it is for the young bands to make it in the music industry nowadays. We cry into our pillows at night, thinking of hundreds of talented musicians who sink into obscurity simply because they don't know how to promote their music to the broader audience.
UG decided that it's our mission to provide the exhaustive information for our community on the matter. Here we present you the new series about all the necessary promotion tools for musicians. We asked some of the best teams in the business to give us some helpful tips and useful advice.
Does Your Band Need PR?

Here at Quite Great Music PR, the team have been working alongside all sorts of bands and artists, from rock to pop and hip-hop to jazz, all at different stages of their career for over 20 years now. We've joined forces with the likes of The Kinks, Guns 'N' Roses, Marti Pellow and Myles Sanko, just to name a few.

The question of 'does your band need PR?' truly depends on how much you have first checked what is meant by PR and the myriad of different offerings - from online 'press here' and 'pay $75 and we will get your music out to the world' (clearly rubbish), to specific honed services such as radio plugging and online PR. You'd be surprised at the number of acts who jump into it without really knowing what PR is and what it can do for them – so first of all, let's go back to basics: PR stands for 'Public Relations'; getting you and your product (in this case, music) in front of the eyes of the public. It seems simple when put like that, but it's a truly multifaceted beast with a number of routes to be pursued.

What can be meant by PR is that you deal with a hollow shell company and they outsource to companies who actually have staff, so first off, be aware as the music industry is full of companies who profess to do things and sometimes maybe bend reality. But that being said, if you research and find out who the person running things has worked with and for who, then the history can tell you something about the future!

Once you have done this, you need to set out what you think you can do first before you get a professional team. This way, you can learn and understand the media which will help you to work with a PR team, then once you have done a few basics, decide what you can afford to lose. Not because you will not get coverage necessarily, but no one knows if it will translate into sales, finding a manager, or being signed! Try not to email them saying something like: 'how much to promote my music' - try to be detailed, passionate and also interested in understanding the process, as once you decide to work with a pr team, it is like entering into a passionate and sometimes volatile, but definitely intimate relationship. If you and your team don't communicate via emails and reports, then the wheels will fall off and you will end up, metaphorically, in the divorce courts…
Are you ready for a PR campaign?
There comes a time in the journey of many bands when they feel they've become stuck in an eternal rut. For instance, one of our hard-rock artists, Anarchy Reigns, has tried to combat this by launching an online competition to win a host of fantastic prizes, even a holiday! But maybe you've tried stuff like this; you've put your all into self-promotion – everything from traditional methods like posting flyers, to modern techniques such as social media advertising, but you just aren't able to pull yourselves up to the higher echelons of musical success. So where do you go next?
You may have put your foot down and decided that PR is the only solution for you, but there's a lot of people who come to us looking for a campaign, yet aren't always ready for what's involved. Obviously, PR can be effective for acts at many different stages of their career, but if your band is literally fresh off the bat, embarking on a campaign may not be as worthwhile as pursuing the idea once you're a little further down the road.
For example, if a band comes to us with a solid social media presence and a favourable following that they've been using to promote their music, we know that they're serious. These are some of the initial building blocks that will prove you have the legs to make it in the long run. Recently, Quite Great have begun working with Shropshire rock and roll new boys, Savannah, but despite being fresh on the scene, they have put their brains together to help them build their following by distributing their stickers and lighters with their name on, and now they're considered 'the biggest rock band in Dawley' – soon to be the world. Savannah have constructed a solid platform from which we can now help them grow with their music. On the other hand, when we're approached by an artist who asks you what Instagram is and only has one single to release, with nothing more than a pipe-dream ahead of them, the task can be a little more challenging.
By building yourself a presence before contacting a PR company, they can see that you are dedicated to the cause and aren't just expecting to become an overnight sensation on the back of one email campaign. But don't get us wrong, PR can help your act get off the ground without a doubt – you just need the right building blocks in place before you make the leap.
Here's a few things you should consider to form the foundations before getting involved with a PR company:
Social media presence: Make sure you have built a streamlined, recognizable image across basic platforms such as Facebook, Twitter

 and Instagram

Music: Have a few singles or perhaps an EP ready to go just in the case the first one doesn't find much traction.
Accessibility: Make sure your music is accessible on platforms such as Soundcloud or Spotify. Get all the mastering and mixing done well before hand so nobody is waiting on final versions before they can kick things off.
Know your angle: This is something that a PR company can discuss with you, but marketing music on its own, without a big following behind it, can be very difficult. What is unique or special about your band? Is there something in particular that you stand for or a life experience that has helped form your style? Find that one thing about your act

 that will grab and engage readers and make them want to listen to your music.
How do you measure your success?
This is possibly the hardest and most uncertain part of PR. Before you start a campaign, set goals and targets for yourself – and be realistic. A PR company is not necessarily in the business of making you famous; they're in the business of pushing your music out to the right people – fame and glory are just one possible outcome.
PR is not a guaranteed business either; we don't control the media and we can't make them like your music or publish an article about you, but sometimes taking a risk is the next step to make – you never know who might come across your music from the reach of the campaign. There is a certain degree of trust that you must form with your company and this might start by meeting the team in person. This way, you can build that initial bond and also, you can verify that they aren't just a one man team working from their bedroom. This is something that Quite Great feel strongly about as a company, making sure that there is a friendly, yet working relationship between client and company, with communication at the heart of the project.
This is also part of what you should expect from a PR campaign. Don't think that after the first meeting you simply leave the PR team to it, who come back several weeks later with a smorgasbord of coverage that they've gained – that's just not how it works. The campaign should be a two-way operation, where you provide your company with the material and tools they need to gain the best possible results for you. At Quite Great, we aim to be in contact with the client at all times during the campaign should they have any questions or information that can help the progress of the project.
But how do you gauge the success of your campaign? Depending on the length, by the end of the project, a successful campaign would leave you feeling like you've gone up a level in the world of music; your music has been heard by thousands more people and it's been put in front of the ears and eyes of the people that matter when it comes to your style. It's hard to quantify success as different publications and radio stations will have varying significance to you, but hopefully, you will feel as though your money has been put to good use.
Case Study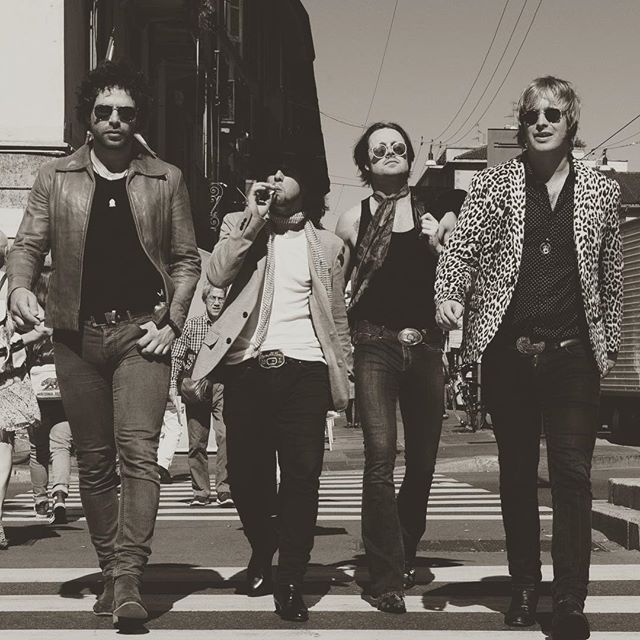 Take a look at an act we worked with called Slydigs. The classic rock'n'roll outfit from the North-West had never worked with a PR company before, but already had an album and a handful of singles to their name. Having built a dedicated base of fans who loved their unapologetic guitar riffs and attitude-filled rock anthems, which they exhibited on tour with The Who, the band felt that they could only go up. However, Slydigs encountered that 'rut' stage and deemed that a PR campaign was the next sensible step for their career. Since joining forces with the team at Quite Great, Slydigs have gained coverage with Music News, Maximum Volume, BBC Radio Bristol, Planet Rock, GIGSoup, and many more. For these ambitious rock'n'rollers, PR has elevated them to a new level on the back of the hard work that they had already put in.
Check out Slydigs here: http://www.slydigs.co.uk/
So, when it comes to considering PR, make sure that you have taken all the above into account first. PR is a marathon, not a sprint, but the efforts put in from both band and company will eventually pay off given a combination of the right image, angle, realism and work ethic.
Find more music PR tips on Quite Great TV or head to quitegreat.co.uk to find out more.