Friday Top: 25 Artists That Released Amazing Music, But Whose First Album Was Crap or Mediocre
As voted by UG community.
N-D
Ultimate Guitar

N-D
UG editor. Music lover. Constant searcher of something interesting and unique.
Posted Nov 11, 2016 05:38 PM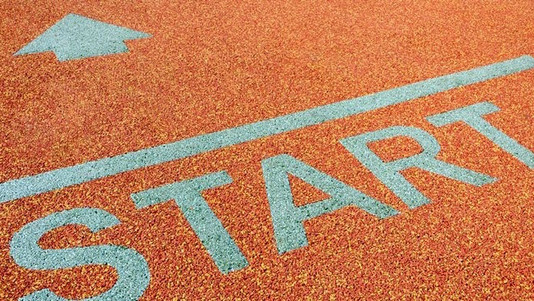 This week's traditional Wednesday Question saw the people of UG community discussing matter of amazing artists out there who are considered as classic acts, but who weren't exactly off to an amazing start.
We received plenty of votes and more than 300 comments, all of which were summed up into a Top 25 rundown.
Before kicking things off, this week's honorable mentions are:
Deep Purple - Shades of Deep Purple (1968)
Depeche Mode - Speak & Spell (1981)
Chevelle - Point #1 (1999)
Papa Roach - Potatoes for Christmas (1994)/Old Friends From Young Years (1997)
Neutral Milk Hotel - On Avery Island (1996)
So, the actual list awaits below. And remember - all of these artist are deservingly great, so in most cases their debut albums aren't "crap," they were just weaker comparing to the rest of the artists' discographies.

And yes, these are all just opinions. Let's go...
25. Tiamat - Sumerian Cry (1990)
Tiamat, Swedish band known for their psychedelic doom metal masterpiece "Wildhoney," experimental "A Deeper Kind of Slumber" and later gothic rock/metal records, start as an usual Swedish death metal band, releases their debut "Sumerian Cry" in 1990. Fun fact: "Sumerian Cry" wasn't even listed on the band's official website in "Discography" category.
24. Converge - Halo in a Haystack (1994)
Converge, being one of the most innovative mathcore/chaotic hardcore bands out there, put their debut "Halo in a Haystack" in 1994. And though it wasn't a bad record, as many said it was far from their masterpieces like "Jane Doe" or "You Fail Me."
23. Cattle Decapitation - To Serve Man (2002)
Cattle Decapitation, known for their progressive and technical death metal/grindcore, started in 2002 with "To Serve Man," which was determined by many as more like standard a goregrind record.
22. Summoning - Lugburz (1995)
Summoning, Austrian atmospheric/ambient black metal duo known for their epic masterpiece records, based on J.R.R. Tolkien's Middle-earth writings and mythology, started with "Lugburz." They were still defining their sound at the time and the epicness of their later records wasn't developed yet.
21. Iced Earth - Iced Earth (1990)
Iced Earth's quest to become one of the most popular bands in the power metal genre began back in 1990 with the release of their self-titled debut album, which combined elements of the NWOBHM and thrash metal. But the vocals performed by the band's first vocalist Gene Adam plus not so good production were the main reasons for "Iced Earth" not being among the band's best albums.
20. Alice Cooper - Pretties for You (1969)
Alice Cooper, known for his hard-hitting glam rock/hard rock, kicked his career off in 1969. Comparing to the later discography, "Pretties for You" was more like psychedelic/garage rock record with a poor sound quality. Also at this time, the name "Alice Cooper" referred to the band, not its lead singer. Plus for those who don't understand the concept of the album cover art - there is a red haired woman showing her panties to an old man.
19. Rancid - Rancid (1993)
Rancid's debut self-titled record was the only band's album not to feature Lars Frederiksen on guitar, who joined later while the band was touring in support of it. And as many said it was the main reason why Rancid haven't sound "right" on this record.
18. Fates Warning - Night on Bröcken (1984)
While Fates Warning is predominantly known for their progressive metal sound, the music style on their early albums, and in particular on "Night on Bröcken," is in a more standard '80s heavy metal style.
17. Rush - Rush (1974)
Rush, one of the most praised progressive rock bands, started with the eponymous debut studio album, which was more like classical hard rock record. Also it was the Rush's sole album with founding drummer John Rutsey performed all drum parts on the album, but was unable to go on extended tours because of complications with his diabetes and was let go by the band after the album was released.
16. Obscura - Retribution (2006)
Obscura, one of the most innovative bands in the world of technical death metal, started with 2006's "Retribution." And though it wasn't bad, it's nowhere near as great and technical as the progressive masterpiece "Cosmogenesis" and their later albums.
15. Soundgarden - Ultramega OK (1988)
Soundgarden's debut was more experimental than their later records, combining elements of alternative rock, heavy metal and psychedelic rock. It was less consistent than their later albums, but despite this fact the album earned a Grammy Award nomination for Best Metal Performance in 1990.
14. Neurosis - Pain of Mind (1987)
Neurosis, one of the most innovative and influential bands out there, one of the godfathers of sludge metal and post-metal, started as just hardcore/crust punk band. So their unique sound was developed later, peaking at such masterpieces like "Through Silver in Blood" and "Times of Grace."
13. Brand New - Your Favorite Weapon (2001)
Brand New's debut "Your Favorite Weapon" consists largely of pop punk songs, while later the band's sound changed drastically when they released subsequent "Deja Entendu."
12. Björk - Björk (1977)
Though Björk released her album called "Debut" in 1993, her real debut called "Björk" was released in 1977 when she was only twelve years old. Björk sings and plays flute, and the backing band is led by her stepfather Saevar Arnason on guitar. The album was released only in Iceland and it allegedly went platinum in Iceland (which means it sold more than 5000 copies).
11. Rise Against - The Unraveling (2001)
Rise Against's debut "The Unraveling" was released in 2001, and comparing to the rest of the band's discography it was cited by fans as just an average melodic hardcore record.
10. Sepultura - Morbid Visions (1986)
Sepultura's debut "Morbid Visions" was more like standard death metal record with the black metal influences - comparing their later thrash metal and groove metal masterpieces. In the liner notes of Roadrunner's reissue of the album, Max Cavalera admits that the band neglected to tune their guitars during the sessions. They were just teenagers at this point, only starting to learn English, so they had to translate the lyrics word-for-word using a dictionary.
9. Bob Dylan - Bob Dylan (1962)
Bob Dylan's debut self-titled album was just his first step, being more like just a set of popular folk songs covers played on acoustic guitar and harmonica, with only two songs were written by Dylan himself ("Talkin' New York" and "Song to Woody" respectively). Also the most notable thing about this album is Bob's singing - he affects a slightly different voice from the one which has become familiar from "The Freewheelin' Bob Dylan" onwards.
8. Judas Priest - Rocka Rolla (1974)
As a peculiar piece of heavy metal history, Judas Priest's debut garnered very little attention from music fans, at the time selling "only a few thousand copies." According to the band, the album was entirely played "live" in studio, also being the only album to feature drummer John Hinch.
7. Eminem - Infinite (1996)
Before releasing "The Slim Shady LP" and his most successful "The Marshall Mathers LP", Eminem released "Infinite" in 1996. His first album, before Dr. Dre discovered him and he developed his Slim Shady persona, showed a much different rapper, but it was far from Eminem's later works.
6. Dream Theater - When Dream and Day Unite (1989)
Dream Theater's debut was composed mainly of material that originally surfaced during the band's early years as Majesty, and is the only Dream Theater album to feature Charlie Dominici on vocals, as James LaBrie replaced Dominici as the lead vocalist on subsequent albums.
5. Radiohead - Pablo Honey (1993)
Radiohead's debut album is praised by many as a really great alternative rock album with even grunge influences and was certified platinum in the UK and other countries. But on the other hand, it lacks the band's famous experimental approach, which appeared on all later albums.
4. Red Hot Chili Peppers - The Red Hot Chili Peppers (1984)
RHCP's debut was their only album to feature Jack Sherman on guitar who was fired by the band at the end of the tour in support of the album and replaced by founding member, Hillel Slovak. Being just raw funk rock record, album got mixed reviews at the time and was far from the best RHCP's records.
3. David Bowie - David Bowie (1967)
David Bowie's 1967 self-titled album has a very different sound compared to his most famous work released in the 1970's, being more like a pop/folk record with some psychedelic influences. But that was just the beginning...
2. Avenged Sevenfold - Sounding the Seventh Trumpet (2001)
A7X's debut was released in 2001 and comparing to the later "City of Evil" and "Waking the Fallen" it was just more like a standard metalcore record.
1. Pantera - Metal Magic (1983)
Pantera, being one of the best known metal bands with invented groove metal/angry metal genre on 1990's "Cowboys From Hell," were... just glam metal before it. And their 1983's debut "Metal Magic" cited as their weakest and even "cheesy" by the band's fans, it was just a first step for Pantera. And yes, the album's cover is mentioned as one of the "wors metal album covers ever" in many lists.
0. Huey Lewis & Teh News
In the words of LEHJOHND, "their early work was a little too new wave for my taste. But when 'Sports' came out in '83, I think they really came into their own, commercially and artistically. The whole album has a clear, crisp sound, and a new sheen of consummate professionalism that really gives the songs a big boost."
That's all, stay tuned until next week for the next one.