Friday Top: 25 Best B-Sides & Rarities Albums
As voted by UG community.
N-D
Ultimate Guitar

N-D
UG editor. Music lover. Constant searcher of something interesting and unique.
Posted Jan 21, 2017 01:53 AM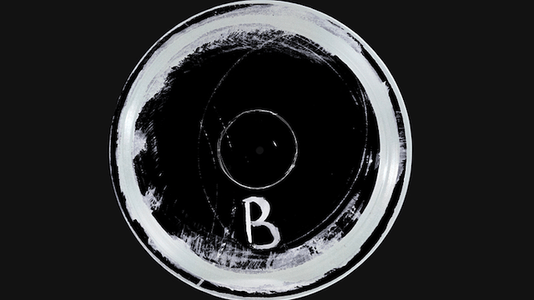 This week's traditional Wednesday Question saw the people of UG community discussing the greatest B-sides and rarities albums. Based on your votes and more than 250 comments, we summed this one up to a traditional Top 25 rundown, make sure to check it out below.
We have some special rules (albums and EPs only, NOT the individual songs + official releases only, NO bootlegs), so 2 releases were disqualified: Metallica's "Garage Inc." (most of the songs on "Garage Inc." were specifically recorded for this release, only the second half of the 2nd CD are actual B-sides - so it's more like a covers album) and "B-Sides & Rarities" by Muse (it's actually a bootleg, not an official release).
And before kicking things off, this week's honorable mentions are:
Placebo - B-Sides
Red Hot Chili Peppers - I'm Beside You
ISIS - Temporal
Anthrax - Attack of the Killer B's
Morphine - B-Sides and Otherwise
The list awaits below!
25. Failure - Golden (2004)
"Golden" by Failure was released as a CD+DVD compilation im 2004 and contains demos, outtakes and previously unreleased songs, recorded by the band during their active period (from 1990 to 1997). Founding members Ken Andrews and Greg Edwards specially collaborate for this release, giving commentary about the band's history, etc.
24. Elliott Smith - New Moon (2007)
"New Moon" is a posthumous compilation album by Elliott Smith, released by Kill Rock Stars, and it contains twenty-four previously unreleased songs, most recorded between 1994 and 1997 during the sessions for Smith's albums "Elliott Smith" and "Either/Or."
"New Moon" reached number 16 in the US chart. It sold around 24,000 copies in its first week. A significant portion of the proceeds from the release go to Outside In, a social service agency for low-income adults and homeless youth in Portland, Oregon, the city where Smith resided for a significant portion of his life.
23. Nick Cave & The Bad Seeds - B-Sides & Rarities (2005)
"B-Sides & Rarities," a 3CD compilation by Nick Cave and the Bad Seeds, features over 20 years of the band's B-sides and previously unreleased tracks. It's also the first recording to include all members of The Bad Seeds, past and present.
22. The Beatles - Anthology 2 (1996)
"The Beatles Anthology" was the television documentary series about The Beatles, started in November 1995. To accompany the "Anthology" series, three albums were issued, each containing two CDs of mostly previously unreleased Beatles material, although many of the tracks had appeared on bootlegs for many years prior.
"Anthology 2," which you voted for, features rarities, outtakes and live performances from the 1965 sessions for "Help!" to the sessions just prior to their trip to India in February 1968. The opening track, "Real Love," was the second of the two recordings That reunited the Beatles for the first time since the band's break-up. Like its predecessor, the album topped the Billboard 200 album chart and has been certified 4× Platinum by the RIAA.
21. Rise Against - Long Forgotten Songs: B-Sides & Covers 2000-2013 (2013)
"Long Forgotten Songs: B-Sides & Covers 2000–2013" is a compilation album by Rise Against, which was released in 2013. It is composed of B-side tracks, covers, and rarities. The songs were recorded from 2000 to 2012.
20. Devin Townsend - Ass-Sordid Demos 1990-1996 (2000)
First installement of "Ass-Sordid Demos" was released in 2000 through Devin Townsend's own HevyDevy Records, and it contains previously unreleased demos and rare tracks.
19. Joy Division - Still (1981)
Though sometimes called an album, "Still" is actually a compilation by Joy Division, released a year after the death of the band's vocalist Ian Curtis. It's consisting of previously released and unreleased studio material and a live recording of Joy Division's last concert, performed at Birmingham University. A number of the studio recordings have "added post production," including overdubs by the surviving members of the band.
The album includes the only time the group ever performed the song "Ceremony" live, which later became a New Order single.
"Still" is a point of contention among some of the group's fans, because of the unbalanced recording of the High Hall performance - the engineer that night mixed the vocals far too low for the first half of "Ceremony," making Ian Curtis inaudible. Recent CD reissues of the album on London Records have replaced this live version with another known recording, a 1980 rehearsal that originally surfaced on the "Heart and Soul" box set. A further point of contention is the omission of the track "Twenty Four Hours" from all subsequent CD reissues of this album.
18. The Cure - Join the Dots: B-Sides & Rarities, 1978-2001 (2004)
"Join the Dots: B-Sides & Rarities" is a 4CD box set, release in 2004 by The Cure's former record label Fiction. It includes all B-sides by the band, apart from a number of remixes, as well a number of unreleased songs and songs that had been out of physical circulation for years. The set includes a booklet with track-by-track commentary and an extensive overview of the band's history up to 2004.
17. Pixies - Complete 'B' Sides (2001)
"Complete 'B' Sides," released in 2001, features the B-sides for six out of eight of Pixies' UK singles from the 1980s and 1990s and one US single. The album's booklet also features commentaries for each song by Pixies frontman Frank Black.
16. Jethro Tull - Living in the Past (1972)
Though containing few album tracks, this double-CD by Jethro Tull mostly consits of the band's out-takes, the "Life Is a Long Song" EP, and almost all of their non-LP singles.
15. Porcupine Tree - Recordings (2001)
"Recordings" by Porcupine Tree is mainly a collection of B-sides and unreleased songs from the "Stupid Dream" and "Lightbulb Sun" albums' recording sessions.
Commenting Steven Wilson: "Six of the songs are taken from singles that were released in 1999 and 2000. Sometimes tracks don't make it on to an album first time around not for reasons of quality (or lack of), but perhaps because they just didn't fit onto the album, or one member of the band wasn't happy with the track. Also perceptions can change and I think we all felt in hindsight that these six tracks deserved to be heard by a wider audience... The remaining 3 tracks we recorded specifically for the album."
14. The Smiths - Hatful of Hollow (1984)
Sometimes described as one of the best releases by The Smiths, "Hatful of Hollow" features the band's BBC Radio 1 studio recordings and two contemporary singles with their B-sides. It was released on 12 November 1984 by the band's British record company Rough Trade, just months after the band's debut, "The Smiths."
13. Gorillaz - G Sides (2001)
Though you also hailed the band's "D-Sides" compilation, this time "G Sides" take the 13th palce. Originally released only in Japan in December 2001, "G Sides" is a B-sides collection by Gorillaz from their self-titled studio album session and the "Tomorrow Comes Today" EP. The US edition, with a slightly different track listing, followed in February 2002. The European version, released in March 2002, features the original Japanese track listing.
12. Led Zeppelin - Coda (1982)
"Coda," often cited as Led Zeppelin's final studio album, consists of unused tracks from various sessions during the band's twelve-year career. It was released two years after the group had officially disbanded following the death of drummer John Bonham.
For those who didn't know, "coda" is a passage that ends a musical piece following the main body.
Jimmy Page explained that part of the reasoning for the album's release related to the popularity of unofficial Led Zeppelin recordings which continued to be circulated by fans: "'Coda' was released, basically, because there was so much bootleg stuff out. We thought, 'Well, if there's that much interest, then we may as well put the rest of our studio stuff out.'"
John Paul Jones recalled: "They were good tracks. A lot of it was recorded around the time punk was really happening... basically there wasn't a lot of Zeppelin tracks that didn't go out. We used everything."
11. Avenged Sevenfold - Diamonds in the Rough (2008)
"Diamonds in the Rough" was originally released as part of A7X's "Live in the LBC & Diamonds in the Rough" release, which consist of the "Live in the LBC" DVD and the actual "Diamonds in the Rough" CD, containing previously unreleased B-sides that were recorded during the making of Avenged Sevenfold's self-titled album, plus covers, and other never-before-heard material.
10. Tom Waits - Orphans: Brawlers, Bawlers & Bastards (2006)
A three CD set by Tom Waits, "Orphans" is divided into three sections, with each disc being a separate collection in its own: the first disc is blues and rock-based, the second centred on slow-tempo, melancholic ballads, and the third on more experimental compositions and spoken word pieces. The whole set is a collection of 24 rare/unreleased and 30 brand new songs.
Tom Waits about the compilation: "A lot of songs that fell behind the stove while making dinner, about 60 tunes that we collected. Some are from films, some from compilations. Some is stuff that didn't fit on a record, things I recorded in the garage with kids. Oddball things, orphaned tunes."
9. Megadeth - Hidden Treasures (1995)
Being the only EP on the list, "Hidden Treasures" features rarities that first appeared on movie soundtracks and tribute albums. Four of the tracks were released as singles, and three have received Grammy Award nominations for Best Metal Performance. Despite having garnered mediocre or negative reviews at the time, the material on the EP has been credited with helping expand the group's MTV audience in the early 1990s.
8. Oasis - The Masterplan (1988)
"The Masterplan" is a compilation album of Oasis' B-sides which never made it onto an album. It was originally intended for release only in areas such as the United States and Japan, where the tracks were only available on expensive European import singles. "The Masterplan" reached number 2 in the UK where it went platinum, and number 51 in the United States. However, it did reach the Top 20 in various charts around the world, going on to sell two million copies.
7. Alice In Chains - Music Bank (1999)
Though containing some previously released but remastered material, "Music Bank" 3CD box set also consits of rarities, previously unreleased demos and mixes by the band. It also incudes three new songs, with two of them ("Get Born Again" and "Died") were originally written for Jerry Cantrell's solo album "Degradation Trip" but were released on "Music Bank" when vocalist Layne Staley reunited with Alice in Chains in 1998. The third new song is "Fear the Voices," the last single that Alice in Chains released with Layne Staley and the only single that was co-written by bassist Mike Starr.
6. Pink Floyd - Relics (1971)
"Relics," subtitled "A Bizarre Collection of Antiques & Curios," is a compilation of Pink Floyd's early singles, B-sides, album tracks and one unreleased number, "Biding My Time."
"Relics" has been rereleased on numerous occasions, and at times without the proper authority. One such incident involved EMI Australia releasing the album without the band's consent. This led to the LP being withdrawn and the album as a result became a rarity. The rematered release of the album on CD in 1996 meant that it could be purchased easily again.
5. The Smashing Pumpkins - Pisces Iscariot (1994)
Released in 1994 through Virgin Records, "Pisces Iscariot" consists of The Smashing Pumpkins' B-sides and outtakes. Reaching number 4 in the US upon its 1994 release, "Pisces Iscariot" was certified platinum by the RIAA on November 23, 1994. The album was initially to be called "Neptulius."
4. System Of A Down - Steal This Album! (2002)
Though often reported as the band's third album, "Steal This Album!" is actually a collection of B-sides and outtakes. In early 2002, medium-quality MP3s of the album were released on the internet under the name "Toxicity II," a reference to the band's previous, multi-platinum record, "Toxicity." The band issued a statement expressing disappointment in the fact that fans were hearing material that was unfinished, and worked to release a completed, better quality version of the album, which became what is now known as "Steal This Album!"
Three songs on "Toxicity II," "Virginity," "Outer Space" and "Johnny," are absent from the final version of the album. Additionally, four songs not found on "Toxicity II" ("Fuck the System," "Ego Brain," "Roulette," and "Innervision") appeared on the final version of "Steal This Album!," making the final version considerably different from the "Toxicity II" version.
3. Pearl Jam - Lost Dogs (2003)
And the bronze is taken by Pearl Jam and their "Lost Dogs." This double CD collection of B-sides and other released and unreleased rarities sold 89,500 copies in its first week of release and debuted at number fifteen on the Billboard 200 chart. "Lost Dogs" has been certified gold by the RIAA.
A number of songs included on "Lost Dogs" differ from the originally released versions. The album also includes the hidden track "4/20/02" at the end of disc two, a tribute to Alice in Chains frontman Layne Staley.
2. Deftones - B-Sides & Rarities (2005)
And the second on the list is the Deftones' compilation, simply titled "B-Sides & Rarities." Released in 2005, the CD compiled previously released and unreleased B-sides and various covers, which are often cited as true gems by the band's fans.
1. Nirvana - Incesticide (1992)
And the gold is taken by Nirvana this week. Though sometimes confused for being a band's studio album, it is actually a compilation of B-sides, demos, outtakes, covers, and radio broadcast recordings. The cover art was painted by Kurt Cobain, who is credited as "Kurdt Kobain" in the liner notes. The rubber duck seen on the album's back cover also belonged to Cobain.
Despite this lack of promotion and being a collection of old and new material, "Incesticide" debuted at number 51 in the Billboard 200 and sold 500,000 copies in two months. The album is certified Platinum by the Recording Industry Association of America.
Also since the songs were recorded in different sessions and some were recorded when Nirvana did not have a stable formation, the album includes recordings by four of the five band's drummers: Chad Channing, Dan Peters, Dale Crover, and Dave Grohl.
That's all folks; we hope you enjoyed the top, stay tuned until next week for another WQ!