Friday Top: 25 Best Wake-Up Songs
As voted by UG community.
N-D
Ultimate Guitar

N-D
UG editor. Music lover. Constant searcher of something interesting and unique.
Posted Mar 24, 2017 04:57 PM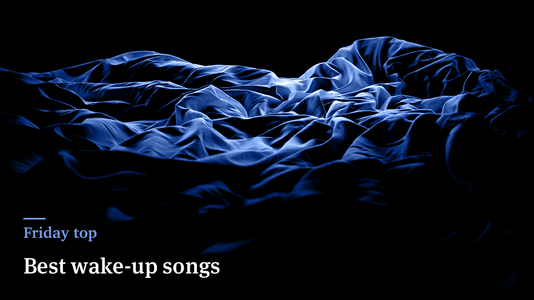 This week's traditional Wednesday Question saw the people of UG community discussing the matter of greatest wake-up songs ever. Based on your votes and more than 250 comments, we summed this one up to traditional Top 25 rundown.
Before kicking things off, the honorable mentions are:
The Vines - Get Free
Rush - Spirit of the Radio
Howard Shore - Concerning Hobbits
Deftones - Needles and Pins
"American Dad" theme song
Slipknot - Eyeless
And here's the list! Be prepared for a lot of "Wake Up" puns here...
25. James Brown - Sex Machine
"Get uppa!.." James Brown's energy plus amazing groove definitely will help you to start your morning!
In comparison with Brown's '60s solo funk hits, this song centers on the insistent riff played by brothers Bootsy and Catfish Collins on bass and guitar and Jabo Starks on drums, along with the call and response interplay between Brown and Byrd's vocals.
24. Korn - Wake Up
"Wake the fuck up! Wake the fuck up! Wake the fuck up!"
23. Machine Head - Beautiful Mourning
Even if your morning isn't so beautiful - awake the pain to anger... or just wake up from your bed.
22. Judas Priest - Painkilller
You need to wake up, but you can't? Rob Halford's energetic high-pitched vocals definitely will help to do this.
The song from cognominal 1990 record was released as the first single off the album. The song was nominated for the Grammy Award for Best Metal Performance during the 33rd Grammy Awards (1991), the second year the award was presented.
21. Sublime - What I Got
You know, that morning... But anyway the sun is shining - becuse the love is what you got!
20. Dethklok - Awaken
"Musta-Krakish, The time has come, to awaken him!.." Wake him up and get up yourself!
19. Megadeth - Wake Up Dead
Just great energetic song from Megadeth to wake up and to become alive.
18. Monty Python - Always Look on the Bright Side of Life
This song is ideal for almost all cases in the life - and if you need to wake up from your bed, it fits too!
It touches on the British trait of stoicism with the "stiff upper lip" spirit in the face of adversity.
By the way, the 2012 Summer Olympics closing ceremony in London featured a live performance of the song by Idle.
17. The Velvet Underground & Nico - Sunday Morning
Just a soothing way to start the day...
16. Metallica - For Whom the Bell Tolls
You know, starting with a bell, this song is really great to help you to wake up.
15. The Rolling Stones - Start Me Up
"If you start me up I'll never stop..." Smooth but energetic beginning of the day.
14. The Doors - Roadhouse Blues
"You gotta roll, roll, roll..." Another great reason to wake up.
13. Pink Floyd - Time
A great reminder of how fleeting time is, and that it's not worth to spend it in a bed.
12. Pantera - The Great Southern Trendkill
Do you have a problem with waking up in the morning? Just set this song on your alarm.
11. Edvard Grieg - Morning (from 'Peer Gynt')
Maybe one of the most beautiful ways to start your morning...
10. Boston - More Than a Feeling
"I looked out this morning and the sun was gone / Turned on some music to start my day..."
9. Mad Season - Wake Up
"Wake up young man, it's time to wake up..."
8. Smash Mouth - All Star
Uplifting and groovy, this Smash Mouth's hit is also great to start your day!
7. Richard Wagner - Ride of the Valkyries
This classic masterpiece will fill you with strength and confidence in the morning...
6. Napalm Death - You Suffer
Napalm Death's "You Suffer" is no stranger to many of our lists - and you vote for it again. Just make the sound on your alarm clock to the maximum and put this on an endless repeat.
5. Alice in Chains - Them Bones
Just a powerful beginning of your morning!
4. Wham! - Wake Me Up Before You Go-Go
Just play this song at the morning - and it'll make your day better.
3. Sonny & Cher - I Got You Babe
You know, Groundhog Day... Maybe an ideal alarm song for every... single... morning.
2. Rage Against the Machine - Wake Up
If you don't even pay attention to the meaning of the song, it's almost ideal to start your day.
1. System of a Down - Chop Suey!
You know... "Wake up! Grab a brush and put a little... makeup!.."
That's all folks! Know more great wake-up songs? Feel free to post them in the comment section below. And we hope you enjoyed the top, stay tuned until next week for another WQ!