Gig Like a Pro Part One: Get a Decent Gig
Start off on a strong footing.
alecplowman
Ultimate Guitar

alecplowman
Posted Jan 17, 2017 05:15 PM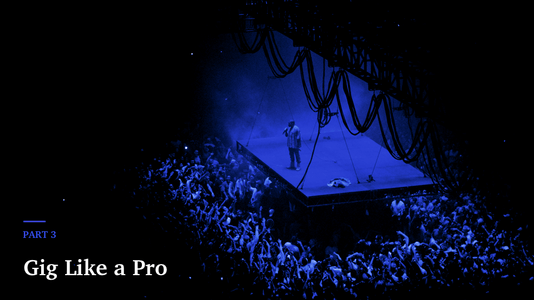 Welcome to gig like a pro, the series that teaches you how to maximize your band's gigging potential, to get shows that will improve your reputation and to avoid the mistakes that many young acts make.
In this first edition, we're starting with one of the fundamentals: getting a decent gig. Young bands often make the mistake of booking any gig that comes their way, and then regretting it when they're part of a terrible, mismatched bill or playing to a nearly empty venue. Even worse, they might be severely out of pocket as a result of booking the show.
But, your first gig doesn't have to be a disaster. Follow these three simple rules and you'll be on track to early gigging success.
Line-Ups Matter
Too often, hungry young bands simply take the first gig that is offered to them without considering who else is on the line-up. Getting your foot in the door is one thing, but a metalcore act on a bill with a polka duo and Christian gospel singer isn't doing itself any favors.
Being on a good line-up with like-minded acts is vital for a young band. Like-minded acts bring like-minded fans; people that are far more likely to become your followers than polka or gospel aficionados.
Assuming the promoter of your gig knows what they're doing, they'll consider all of this, and it's something you won't have to worry about. Still, when booking a gig, always have a cursory glance at the line-up to make sure you're on a bill with appropriate acts.
Know Where You're At
A decent gig doesn't necessarily mean a big gig. Young bands sometimes make the mistake of booking their first show at a larger venue, only to find they can't fill it. Whether through inexperience or over-optimism, they predict that they can bring 50-80 people, when that number is actually closer to 20 or 30.
When you're starting out, playing to packed pub or bars is preferable to nearly empty halls. You don't let down promoters; the atmosphere is superior (even though there are fewer people, 70 people in a 100 capacity venue always feels busier than 100 people in a room for 500) and you get the satisfaction of playing to a full house. Bigger isn't necessarily better, so don't be afraid to start small.
Avoid Pay to Play
Booking pay to play gigs is a trap that many inexperienced bands fall into, and it's one to be avoided at all costs.
What is pay to play? It's a system whereby promoters will ask your band to buy a book of tickets upfront before they'll put you on the bill. The promoter receives a straight up front payment from your band, and the onus becomes entirely on you to promote the gig and sell the tickets.
The problem with this is twofold. Firstly, and most obviously, if you don't sell all the tickets, it's your band that makes a financial loss. Secondly, you can pretty much guarantee that a pay to play promoter, having taken your money upfront, is going to do sod all promotion. Assuming you do sell all your tickets, you'll be playing to friends and family exclusively and that means no exposure to new fans.
No matter how enticing it might seem, if a promoter wants you to buy tickets up front, tell them where to go. It's not worth your time or money.
Now that you've got a good first show booked, you need to bring an audience. Fortunately for you, next week's edition is all about effective promotion, so watch this space!