Happy Birthday Ice-T! 11 Things You Didn't Know
Maybe didn't know, that is.
N-D
Ultimate Guitar

N-D
UG editor. Music lover. Constant searcher of something interesting and unique.
Posted Feb 16, 2017 02:58 PM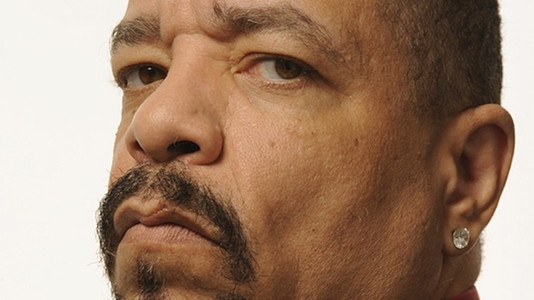 Tracy Lauren Marrow, commonly known as Ice-T, was born on February 16, 1958. To celebrate his 59th birthday, we bring your some less-known facts about the one and only singer of rap metal champs Body Count, rapper and actor!

Here goes!
1. Ice-T's "6 'N the Mornin'" is sometimes seen as the track that triggered the whole gangsta rap movement. The song was inspired by Schoolly D's "PSK" and became the inspiration for Eazy E and N.W.A.'s "Boyz N' the Hood."
2. Ice-T served 4 years in the army.
3. Ice-T was revealed to be an alien on TV series "Rick and Morty."
4. Ice-T once lived a life of crime. It paid off and he was able to collect 350 pairs of sneakers.
5. Ice's been playing a role of Odafin "Fin" Tutuola on TV series "Law & Order: Special Victims Unit" for 17 years already.
6. In addition to his solo career, Ice also played/plays in different bands, ranging from rap metal to experimental hip-hop: Body Count, Rhyme $yndicate, Analog Brothers, Afrika & The Zulu Kings, Zulu Nation, Black Ice, SMG, The Radio Crew, The West Coast Rap All-Stars.
7. A song called "Cop Killer" by Ice-T's band Body Count was a subject to controversy so he had to cut it out of his album (he later claimed he did that because he wanted to show kids what censorship is).
8. For his appearance on the heavily collaborative track "Back on the Block," a composition by jazz musician Quincy Jones that "attempt[ed] to bring together black musical styles from jazz to soul to funk to rap," Ice-T won a Grammy Award for the Best Rap Performance by a Duo or Group, an award shared by others who worked on the track including Jones and fellow jazz musician Ray Charles.
9. Ice-T played more than 50 roles in different movies and TV series, including the role of J-Bone in the cult 1995 cyberpunk movie "Johnny Mnemonic."
10. Ice-T did the voicing for a talking mule in a "Tommy and The Cool Mule" movie.
11. On Body Count's upcoming album "Bloodlust" Ice-T collaborates with Dave Mustaine (Megadeth), Randy Blythe (Lamb of God), Max Cavalera (Soulfly, ex-Sepultura), Doc Coyle (ex-God Forbid) and more.