Level Up Your Band Part Five: Write Songs Efficiently
How not to get stuck in riff limbo…
alecplowman
Ultimate Guitar

alecplowman
Posted Dec 19, 2016 05:12 PM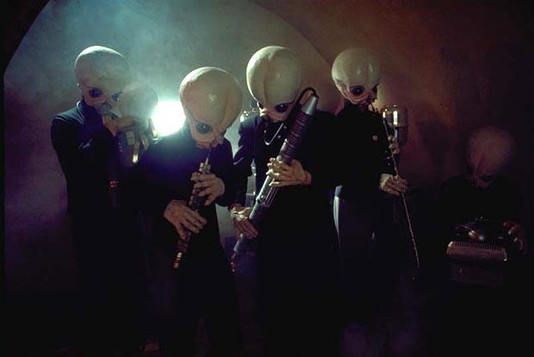 Welcome to Level Up Your Band (previous parts), the series that teaches you how to build a successful band from the ground up, and to avoid the common pitfalls to which lesser bands succumb.
Assuming you've made it this far in the Level Up Your Band saga, you've got a group together, and you're rehearsing like champions. But, what you need now is songs.
For many beginning bands, songwriting can be something of a hurdle. It's one thing to come up with an idea, but to turn that into a fully fledged track is a different matter altogether.
So, to save you from songwriting limbo, here are two top tips for efficient songwriting. Bear these in mind, and you'll find that a set of quality material comes together much quicker than expected.
Rule One: Write, record, share
In the past few editions of this column, I've stressed the importance of pre-planning when it comes to rehearsal sessions. Well, the same logic applies when it comes to working on new material.
To illustrate my point, here's an inefficient, yet typical scenario for you. Your band decides that they're going to spend a rehearsal session working on new material. One band member comes in with an idea, be it a riff, a chord progression or a melody, and then spends the first hour of the session trying to teach it to the other band members.
By recording your song ideas and sharing them with other band members well in advance of the session, you give the rest of your band the opportunity to work with the parts before rehearsal starts. That makes things better for two reasons.
Firstly, your bandmates come in familiar with the material, which saves tedious learning time and allows you to jump straight into the fun stuff.
Secondly, it gives your bandmates the space to come up with things to add to the song, which is great for taking an idea forward.
Rule Two: Set a structure
Remember the discussion in Part Three of Level Up Your Band about the importance of differentiating the macro and micro features of a song? Well, this one relates right back to that.
One of the biggest mistakes bands make when working on new material is that they start by focusing on a small segment of the song, rather than the song as a whole. They put a lot of time into getting that intro/verse transition sounding sweet, but find themselves without a chorus, middle eight, or any sense of where the song is going.
When writing, don't just come up with one riff. Come up with parts for a verse, chorus, middle section, and hash out a structure for the song using those parts as quickly as possible.
I should stress that this structure and these parts do not constitute the finished version of the song. Far from it. In bringing these things together, you're creating a very rough first draft of the track. Having a full song you can run through, even if it's rough as guts, will show you what is working and what isn't. It gives you something to build from with a broader perspective that you don't get from focusing on one section at a time.