Level Up Your Band Part One: Find a Band That Works
A band can be a pressure cooker environment. Make sure the personalities in your group don't bring things to the boil.
alecplowman
Ultimate Guitar

alecplowman
Posted Nov 21, 2016 03:17 PM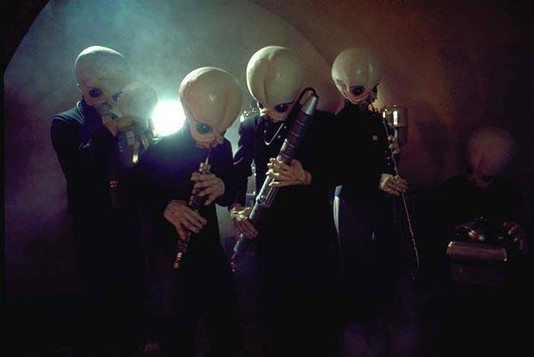 Welcome to Level Up Your Band, a new series that teaches you how to build a successful band from the ground up, and to avoid the common pitfalls to which lesser bands succumb.
In this first edition, we're starting at the very beginning: Finding a band that works. Because, before you can even think about a rehearsal schedule together, before you can think about recording, gigging, and all the fun stuff, you need to make sure that you're in a band that's going to stay the course, that you can work with, and that are united in their goals and attitudes.
As I see it, there are three golden rules to finding a band that works. In my experience, bands who have gone on to find success have abided by all three, while those who didn't adhere to these criteria inevitably fell by the wayside, and had a miserable time being in a band in the process.
Rule One: Find a band you get on with
This one is simple and painfully obvious. But does that mean people always abide by it? No.
When you play in a band, you spend a lot of time with people in that band, and I mean a lot. There's the hours of rehearsal time, load ins and sound checks during gigs - and that's only the beginning.
By the time you get to touring and recording, you'll be spending days, weeks, sometimes even months cooped up with the same four or five people in very tight spaces - tour buses, cramped motel rooms or tiny studio control rooms.
Given that intense proximity, you want to get on with the people your playing with. If you don't, things are going to get shitty very quickly.
To clarify, you and your band don't have to be BFFs (although there's nothing wrong with that if you are). But, you need personalities that don't clash, create lots of tension or irreconcilable differences of opinion. And you certainly don't want people in the band that plain don't like each other.
A band can be a pressure cooker environment. Make sure the personalities in your group don't bring things to the boil.
Rule Two: Make sure you share the same goals
In order for your band to be successful, everybody needs to want the same thing.
Too often, bands don't have a discussion about what they want to achieve when they start out, and this ends up being a huge issue down the line.
What you put into a band is directly related to what you get out of it. If your singer is in it for world domination, but your bassist sees it as a few mates having a laugh, that's going to lead them putting different amounts of effort in. And likely, as things go on, the person who's putting in the most effort will come to resent the person putting the least.
Once you've established that your band don't hate each other and can stand to be in a room with one another for extended periods of time, you need to sit down and ask some big questions about where you want to take it. Those might include:
Do you want to be a covers band?
Do you want to write originals?
Do you want to turn the band into a full time profession, or do you see this as being a hobby?
How many times a week do you want to rehearse?
How many gigs do you see yourselves doing per week in a year's time?
Is touring on the agenda?
How much do people feel willing to commit to the project financially?
If everyone's on the same page, then all is good. But if they're not, it might be time to shake up the ranks.
Rule Three: Make sure everyone is at the same musical level
So you all get on and you have the same goals. But are there one or more band members obviously lacking in ability compared to the rest? Is one member clearly better than everyone else?
If this is the case, you're likely to have issues as things go on.
Bands work best when everyone is progressing at an even level. For that to happen, everyone needs to be at the same level to start with. If your keyboard player is three years behind everyone else in playing experience, they're going to struggle to keep up, and the growth of the band will be limited by their abilities. Conversely, if your drummer is a virtuoso while everyone else is a beginner, they'll get frustrated with not being able to flex their musical pecs.
When you're looking for a band, make sure to find players that are at the same stage as you. If you've only been playing for a couple of months, then look for other musicians in the same situation. If you've been practicing like crazy for ten years straight, then find those at the same level.
Whether you're a beginner or a professional, being in a band with musicians at your level will make for better progression and a more rewarding experience for everyone involved.
That's it for this week's edition. Next week, we'll be talking about the importance of a rehearsal schedule... 
Alec Plowman