Level Up Your Band Part Three: Optimize Your Rehearsals
Getting in the room is only half the battle…
alecplowman
Ultimate Guitar

alecplowman
Posted Dec 05, 2016 03:50 PM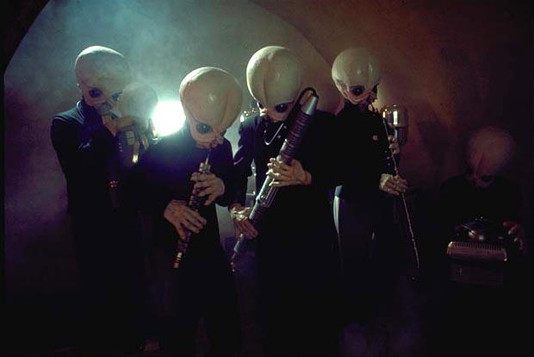 Welcome to Level Up Your Band (part one and part two), the series that teaches you how to build a successful band from the ground up, and to avoid the common pitfalls to which lesser bands succumb.
So you have a band that works, and you've managed to establish a consistent rehearsal schedule. But, you're finding that you're not getting as much accomplished in those rehearsal sessions as you'd hope. Why is that?
It's most likely because you're not optimizing your rehearsal time. It's one thing to get your band to practice every week. It's another thing entirely to get them using that practice time efficiently.
As I see it, there are two rules to optimizing your rehearsal sessions. Follow these, and you'll find that your progress is exponentially improved.
Rule One: Pre-planning is crucial
So your band goes into the rehearsal room. You set up your equipment, tune up, warm up, and then stand around like lemons, unsure what to do next. Some vague jamming happens and you do a couple of shaky cover run-throughs before standing around like lemons some more. Then, before you know it, three hours of your session are used up and not much has been accomplished.
Sound familiar? Many bands fall into this trap, and it's because they don't pre-plan. In my experience, a pre-session conflab about what direction a given rehearsal is going to take is vital to making the most out of your practice time.
In the days before practice, send out a group message to your band mates to discuss what you're going to do. Then come up with a basic plan about how much time you want to devote to those tasks.
The benefits of this approach are two fold. Firstly, your band comes into the session knowing what they want to achieve, which focuses their creative energy. Meandering and aimless noodling is jettisoned in favor of a more goal driven approach that is likely to get you faster results.
Secondly, knowing what you're going to do in advance of the session gives you some preparation time. If the intention is to work on new material, you've got the space to come up with some riffs to bring to the session. If you're working on covers, you can learn those covers ahead of time, meaning that things will come together much quicker in the room.
Rule Two: Work on things that require a full band
If you've only got three hours of band rehearsal a week, you need to use those three hours efficiently. To do that, I'd recommend focusing your sessions on the work that requires all of your band mates to be there.
It's important to differentiate between the macro and micro tasks that your band needs to achieve. I'd classify macro tasks as things like nailing song structures and being able to play through full tracks as a group. Micro tasks, meanwhile, are details like writing lyrics, finalizing guitar solos and working out drum fills.
The micro tasks are important: they're the details that will make your songs and your sets stand out. But, they're also the tasks that you don't need to be together to work on. If you're spending an hour of your session sitting around waiting for your guitarist to nail that one lead lick, or for your singer to come up with the vocal phrasing for the middle-eight, you're wasting the limited time that you have as a full band.
Use your rehearsal time for the big, macro tasks and save the micro work for time between sessions. You'll be amazed at how much more you'll get done and how much more satisfying your sense of progress will be.
You'll probably have noticed by now that optimizing your rehearsal time also means optimizing your time outside of rehearsals. In next week's edition, we'll be talking about the things you need to do when you're not in the practice room to make your sessions run as efficiently as possible.