Mixing: Close Look at Often Overlooked Aspect of Record Production
A few words about mixing and the people who make it happen.
JustinBeckner
Ultimate Guitar

JustinBeckner
Lives in Minnesota. Been doing interviews for UG since 2011. GG Allin fan.
Posted Apr 19, 2017 12:56 PM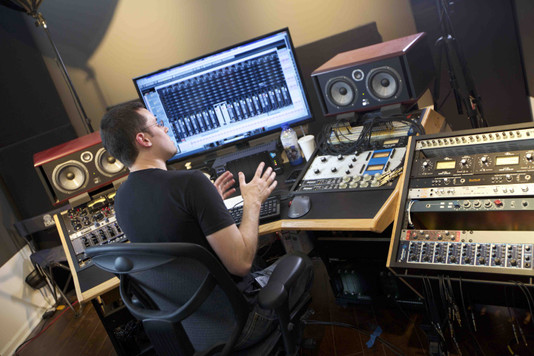 In this article, we want to highlight an often overlooked aspect of record production and the people who make it happen.

We also want to highlight a new educational platform that can help you, the DIY musician, to become masters of the art of engineering and producing and in doing so, guide readers to making professional quality recordings at home. UG recently sat down with mixing master Eyal Levi to talk about that new program and what it can offer you, the DIY musician, and how educational programs like this can shift the paradigm of the recording industry.
Eyal Levi: Sir Mix A Lot
Eyal was born into a musical family – his father was a conductor. Eyal has been playing music since he was three. He was the guitarist for the band Daath, which has been inactive since 2010 (I asked him if there was any new material in the works – there is not). Eyal also formerly worked at AudioHammer Studio where he worked with bands like Black Dahlia Murder and August Burns Red, to name a couple.
Eyal's path to becoming a master mixer wasn't an easy one. "I was just some kid who had some recording gear and wanted to learn how to record. I scoured the internet and it didn't give me much. So I spent years and years of trial and error, making shitty sounding things, until I gradually started to get better and ultimately got a recording career but it took about 15 years." Fortunately for us, a search on the googlebox can yield a lot of results and advice on recording – some good and some not so good.
Working at Nail The Mix has not been all about educating others for Eyal. Even the experts can learn from a program like this. Eyal says the biggest breakthrough for him was learning about compression from another engineer on the program. The students and instructors of Nail The Mix form a community where sharing ideas is a civil process. "We're all somebody from somewhere trying to learn. There is no trolling at all on the site. Only constructive, and useful feedback." Says Eyal.

Mixing: Who cares?
Somewhere between tracking guitars, drums vocals, didgeridoos, and hearing them on a record lies a process called mixing. It's an often overlooked but integral part of what makes certain record sound a certain way and it can be the difference between a great record and a terrible record. There is a lot of science, gear, and computer magic that can go into the process. Historically, mixing has been left to professional engineers – presumably because of what a long and tedious process it is to mix a record properly.
If the tracks are the raw materials, then the engineer is the one who puts them together. Learning to do it properly is an art, a delicate dance, and often takes years to master. It is a very hands-on process that requires a keen understanding of what the artist wants the song to sound like and a keen understanding of what needs to be done to achieve that sound.
The casual listener may not notice the subtle ways that a mix can enhance a record – in fact more often than not, the times you notice the mix of a record in any sort of critical way is when something is wrong. Maybe the levels are off and the drums are louder than the vocals. Not having properly leveled tracks is the most common mistake Eyal has seen in amateur recordings throughout his career.
As home studios become more and more common, musicians are being forced to take on engineering duties. Even if it's just an acoustic guitar and vocal track, getting them to mesh together cohesively in a recording program is something you will have to master. Mixing an entire band becomes much more involved from a mixing standpoint, with metal being, debatably, the most difficult genre to mix. Eyal comes from a metal a\background and was able to enlighten us as to why the metal genre is one of the most difficult ones to mix, "In metal music, you have so many different instruments competing for the same sonic real estate – everything is tuned down – even the vocals can sometimes compete with a distorted guitar." Obviously, there are a lot of tips and tricks to making metal songs sound great and now it's even easier to learn them.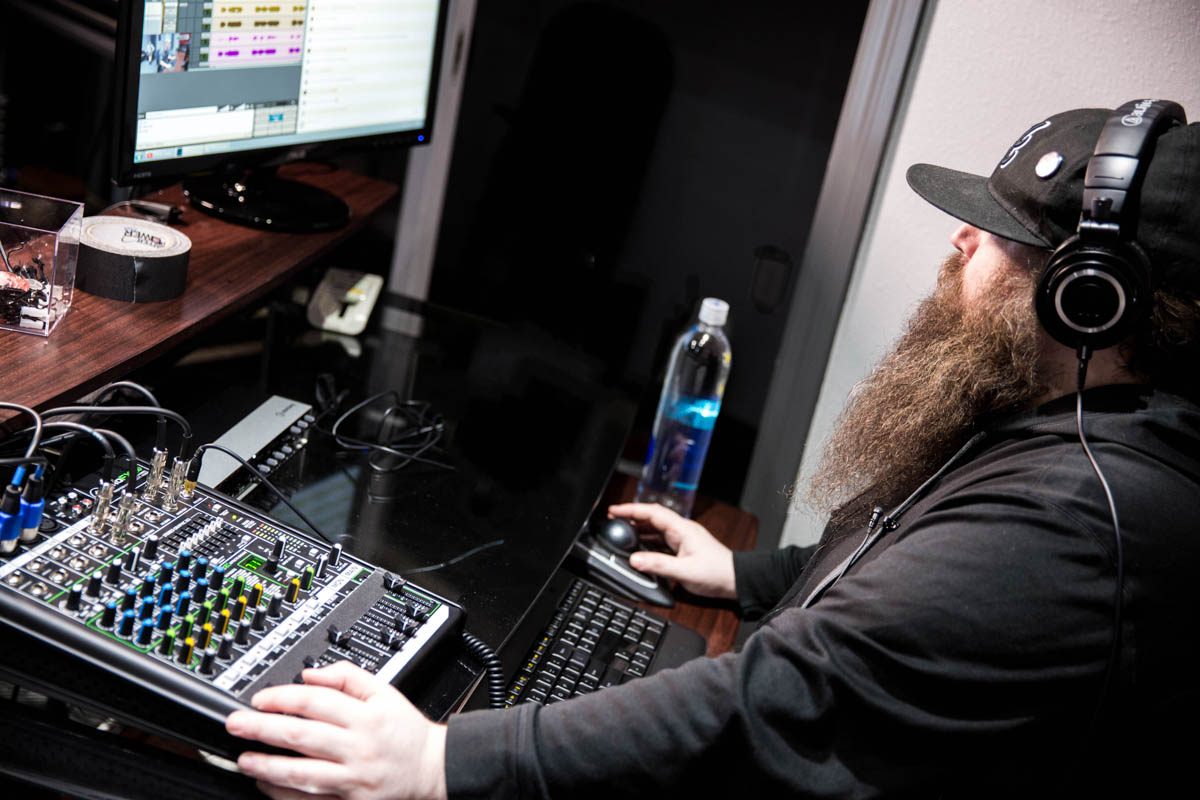 Just Do It: An alternative to the college classroom
Any musician who has priced out recording studios knows that it is astronomically cheaper to record yourself rather than to pay for studio time. The issue with that has always been a lack of production quality in home recordings. For many of us, the learning process for producing music ourselves entailed countless hours of experimentation, trial and error, and hours of terrible recordings before getting to the point where you have enough experience to make quality home studio recordings that sound as good as a professionally produced record.
Today's technology has blasted open so many new avenues to learn about, not only playing, but recording and producing records. More exciting to musicians, you can now obtain this knowledge without going to college. It has steepened the learning curve immensely for DIYers to the point where the knowledge that today's top producers have gathered over their many years of trial and error is now available as common knowledge to anyone willing to listen. It is this concept of the informal sharing of ideas that will lead to a future where anyone can make top quality records from their home studio.
If you're wanting to get a recording job in a union working on movie soundtracks – somewhere that requires a college degree, college is great. "I don't think recording school is the best option if your goal is to record bands." Says Eyal, "college is more of a detour than a straight path to the goal. You get a lot more out of investing a little money and a little rig and like Nike says, Just Do It. Those are the people who we aim to educate. We've had a lot of people who went to college who tell us they learned more with us than they did in college." So although college might have its place, for most of us, music lovers who want to learn to make our own records, Nail The Mix is the cheapest, hands on experience you can get, working with real producers, hands on, working with real tracks from professional artists.
Eyal notes a paradigm shift from 20 years ago when music was primarily consumer driven to today when the industry is creatively driven. Eyal points out that "People don't just want to listen to music anymore, people want to create their own. We've gone from a consumer model to a creative model. That's a huge shift. Those of us who understand it are going to do ok. Those who don't are going to have a really tough time in the next 20 years." The technology is there and now thanks to hands-on educational programs like Nail The Mix, the knowledge base is there to allow this to happen.
Nail The Mix: The Future
Nail The Mix now offers professional guidance to aspiring producers and engineers. NTM gives you the opportunity to learn hand-on from mixing masters like Joey Sturgis (Asking Alexandria, We Came As Romans, and Of Mice & Men), Kane Churko (Five Finger Death Punch, Papa Roach), Andrew Wade (A Day To Remember, Neck Deep), Taylor Larson (From First To Last, Veil Of Maya), and Kyle Black (New Found Glory, Paramore). Even if you're not an aspiring producer, it can give music lovers a deeper understanding of the process of mixing and, more importantly, the effect of a mix on the overall sound of a song.
When asked about the variations of recording platforms out there, Eyal said, "We're DAW neutral. We don't feel it makes a difference – it's just something people like to argue about online. It's like Mac vs. PC or Republican vs Democrat. People love to argue about their audio software but we think they're all the same. There are a bunch of them out there and as long as you're using one of the normal DAWs [i.e. not Audacity] you'll be fine. For the session, we use whatever the instructor is using. What software you use doesn't matter. The only thing that really matters is who is using it. It's the ears and brain of the user that is going to do something great with it or not."
"All you need is a good ear and your brain" to mix a song, says Nail The Mix founding member Eyal Levi. Perhaps the most intriguing aspect of Nail The Mix is the opportunity for students to play with real tracks from the likes of Machine Head, Gojira, Papa Roach, and Meshuggah. It's not just metal bands, according to Eyal, "this month will feature, Billy Decker, who's had 12 number one singles and over 25 million record sales to his credit in country music and he will be sharing four songs with us. It should be interesting." Each month you not only get to watch these pros mix music, you get a chance to mix it yourself. If that wasn't cool enough, the best mix wins thousands of dollars in prizes – guitars, recording equipment, etc.
In addition to the sessions with guest engineers, Nail The Mix also contains a lot of articles and videos covering a variety of basic subjects in case anything covered in the session was over someone's head. This essentially makes NTM practical for users of any skill or experience level. "This is the future, we are living the future. It's going to be exciting to see what will become of the industry in the next few years." No doubt the industry will be a more interesting place when more people are able to make quality recordings.

Join the Nail The Mix team as they sit down each week with the best producers and artists in the business to talk shop on the Unstoppable Recording Machine podcast. Listeners will get information, inspiration, and most of all, actionable insights from every episode. Make sure to join the other 100,000 listeners who download the Unstoppable Recording Machine podcast each month by visiting https://urm.academy/. Listeners can also stream and subscribe to the Unstoppable Recording Machine podcast via the link above, or iTunes, Soundcloud, Stitcher, Android and more.