Music Business Masterminds: Rick Rubin
The man who made Metallica great again.
Maria_Pro
Ultimate Guitar
Posted May 30, 2017 06:59 PM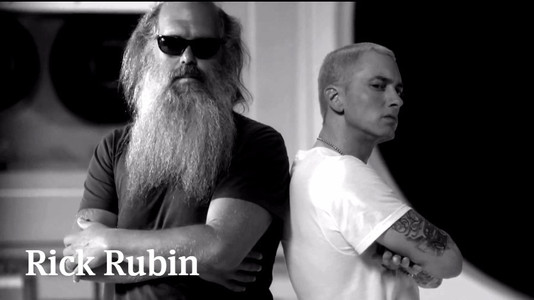 What does any legendary band start from? Exceptional talent? Luck? Set of circumstances? Maybe… But one thing is certain – you need the best producer to help you to maintain the "legendary" part. We feel that producers are key members of a band and it's ridiculous that most of the time they remain in the shadows. To restore justice we want to start a series of features to highlight the legendary producers for the UG community.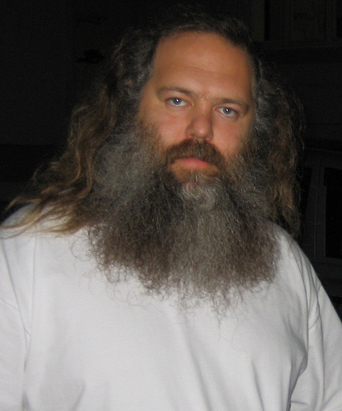 You've heard about Rick Rubin, haven't you? If you haven't, just take a look at your iTunes. Slayer, Beastie Boys, Metallica, Jay-Z, System of a Down, Kanye West, Johnny Cash, Slipknot, Kanye West, Black Sabbath, Frank Ocean, Red Hot Chili Peppers, Neil Diamond, Chance the Rapper... Whoever you have there, great chances are that they are Rick's clients and students. Rubin client list is so diverse that it's safe to say that any music geek will absolutely hate 50% of his work.
Here's what Slayer's Tom Araya has to say about working with Rick.
First as co-founder of Def Jam Records, famously founded in his college dorm room in 1984, then in his role as head of American Recordings, Rubin has produced some of the most important albums of the last 20 years. In 2007 he was named co-president of Columbia Records. The same year MTV called him "the most important producer" and The Times included him in the 100 Most Influential People in the World. Rubin has received eight Grammy awards, including Album of the year which he won with the Dixie Chicks and Adele in 2007 and 2012. His achievements have impacted the culture in profound ways.
Here is Russell Simmons and Rick Rubin's Interview on the birth of Def Jam Recordings:
Rick helped the Justin Bieber to make his latest studio album "Purpose" (2015). The album debuted at number one on the US Billboard 200, selling 522,000 copies in its first week of release, giving Bieber the largest first-week sales of his career and his sixth number-one album in the United States. Elsewhere, it reached the top of the charts in other eleven countries.
A debut studio album by System of a Down was produced by Rick Rubin (as well as most of their successful albums). It went gold on February 2nd , 2000 and two years later, after the success of Toxicity, it became platinum. It was a great career start, wasn't it?
Rick Rubin about his collaboration with Jay Z: "Jay Z was coming out of retirement and asking different producers that he liked to each do a track. We went in several times. He had started something that was more rooted in the old Def Jam sound. He suggested using 808s, so we came up with a polyrhythmic beat that functions in a similar way to "Going Back to Cali." The idea for the song was Chris Rock's idea. He said, "Ice-T has a song called '99 Problems.' It's a great title: 'I got 99 problems but a bitch ain't one.' It's a great phrase. Jay Z could make a great record out of that." I told that to Jay, and he wrote the song based on the title. The idea was, it's the opposite song. In the Ice-T original song, it's all about the girls. Our idea was, "OK, this will be a song with the same hook about the problems."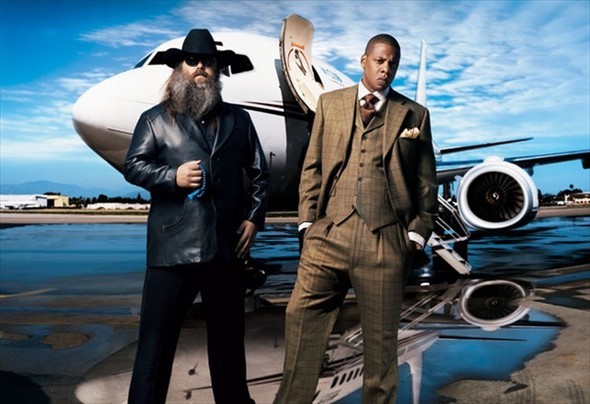 In 1994 Rubin began a working relationship with Johnny Cash that continued until Cash's death in September of 2003. The four albums that they have released constitute some of the most timeless music of the past half-century. Rubin said: "I think the idea to work with Johnny Cash appeared because at that point in my career, I had worked pretty much exclusively with young artists, either making their first album or their second album. There might have been minor exceptions to that, but I really felt like it would be an exciting challenge to work with an established artist, or a legendary artist who might not be in the best place in his career at the moment. The first person who came to mind was Johnny, in terms of greatness and in terms of maybe, at that moment, not doing his best work."
  Part of Rubin's approach to producing is to get an artist to write more songs than they need. So that is what he said about working with Black Sabbath: "They probably wrote more than 20 (songs). We probably recorded 16. And there are eight on the album. But it made sense to me because in the past they were on a roll from album to album, and now they haven't been a band together in 35 years. The idea that after 35 years the first 10 songs you write are perfect is unrealistic. It took two years, two years from the time we first met to the time the album was finished. Back in the day, Black Sabbath was essentially a jam band. That's how they wrote. And they had gotten away from that. They were used to making demos: here's a click track, here's where the guitar riffs are. But what made Black Sabbath Black Sabbath was the way each of them interpreted what the others were playing. Those reactions create tension—they create the band's sound.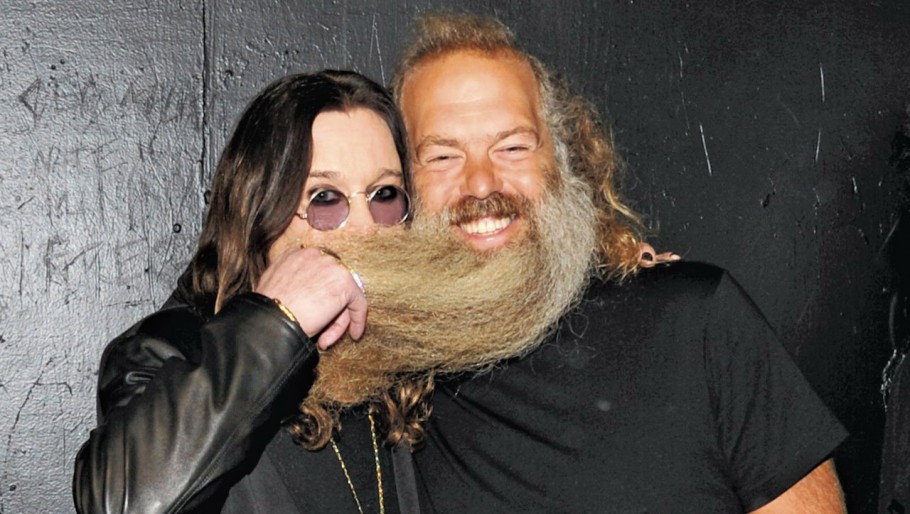 He also worked with Metallica on their Death Magnetic album. In one of his Rolling Stone interviews he said: "The main goal of our work together was to get them to re-embrace being Metallica, feeling OK to be a heavy metal band. In some ways, they had already done that, but before that, they had tried to reinvent themselves in different ways. I tried to get them to re-engage with everything everybody fell in love with, with Metallica, in the first place. I got them to listen to the music that they were listening to at the time that they made Master of Puppets, those influences. I asked them to live with those influences and spend more time playing together as a band.
They'd fallen into a trap of using the studio more as an instrument and punching in parts to get the perfection they were looking for than they were getting through raw performance power. It was about getting them to not try ideas by editing them together with a machine, but to try playing them in different orders to see what they felt like. And they really ended up getting back to being a band."
Rick Rubin sincerely believes that doing business means making a dream come true, not just milking money. He considers "The Beatles" the ancestors of all modern music industry. He explains his attraction to different musical styles and genres as a desire to evolve, to keep pace with the times, to look for variety and inspiration and to be mobile in the modern world. His work is a permanent search for balance, a way to help a musician to be their best selves.


Rick Rubin likes to use "soft power", not compulsion. I guess it might be considered as his secret weapon. But at the same time, he is known as a man of principle and a warrior of the truth, which is very rare in the music business.
What are your favorite Rubin's projects? Do you agree that producer plays a huge part in a musician's success? What producer would you like to read about next time?