Music for Deaf People
What does music look like?
Maria_Pro
Ultimate Guitar

Maria_Pro
If you're going to be crazy, you have to get paid for it.
Posted Jul 30, 2017 11:45 AM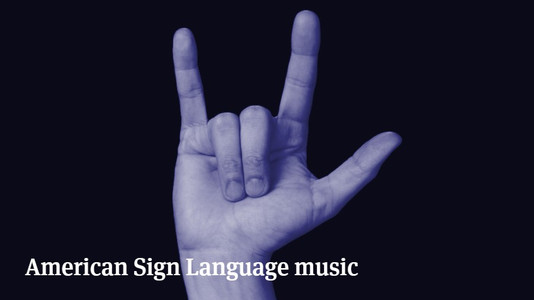 For the majority of people on our planet music means sound, and sound means hearing. This logic seems essential to the most non-deaf individuals. But the fact is, the hearing-impaired people can enjoy a good song just like the rest of us. Moreover, thanks to the Americans with Disabilities Act, US concert venues must provide interpreters upon request.

Traditional American Sign Language (ASL) is a very expressive language that makes songs equally expressive and many times even more expressive than their purely vocal versions. One of the best ASL interpreters in the business is Amber Galloway Gallego, a woman who took sign language to whole new level.

Born in Texas, Gallego knew several deaf people growing up and they inspired her to study American Sign Language in college. After graduation, Gallego dedicated herself to making music enjoyable for the hearing-impaired. It turned out to be a great career path and an honorable calling for Amber. As of today she has signed with a lot of A-list celebrities and has worked with over four hundred musicians. Whenever she interprets for a crowd, she incorporates a whole host of 'non-manual' signs. She uses body language and facial expressions and bases her performance on the tone and message of each particular song.

Here she is performing with RHCP in Lollapalooza:
Some deaf people can hear low vibrations such as bass lines and drums, but even the ones who don't have any hearing at all can feel the vibrations of the live music.
However, entrepreneurs over the years have ignored this fact and have solely concentrated on the lyrics. Amber thought of a way to solve this problem.
Gallego's job is quite hard because usually, performers neglect to send her a list of songs they're going to sing, so she has to memorize pretty much their entire repertoire. In addition to memorizing lyrics, she reads bios of the entertainers to get a feel for them as people and watches videos of their performances to get a feel for them as artists, so she can properly show the singer's personality for her audience.
For all her hard work, Gallego earns only about $500 per show. But it's not about the money for her, it's about sharing music with the world.