Musicians Who Are Also Best Friends
Music sure brings great minds together and these guys are a great proof to that.
Niass
Ultimate Guitar

Niass
Serial Walken comma user. Stroopwafel enthusiast.
Posted Mar 06, 2017 02:49 PM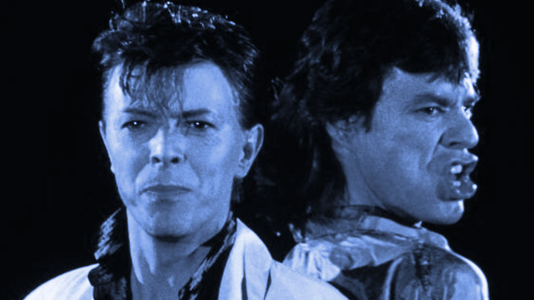 In light of the recently published article about the Ultimate-guitar community on Datingadvice.com we want to remember some of the best bromances in the history of rock music.
Mick Jagger and Keith Richards
Before they fell in love with the blues, before they started writing songs, before they formed one of the most famous bands in the world, Jagger and Richards rode tricycles together. "I can't remember when I didn't know him," Mick told Rolling Stone in 1995. "We lived one street away; his mother knew my mother and we were at primary school together from 7 to 11. We used to play together, and we weren't the closest friends, but we were friends."
But everything had changed after two struck up a conversation about rock and blues on the train. On the way, Richards learned that Jagger had ordered the two albums directly from Chicago's Chess Records, as they were unavailable in England. Excited by their talk, and wanting to hear the LPs, Richards invited Jagger over for tea that afternoon. Following the listening session, the budding singer invited the amateur guitarist to join his band, Little Boy Blue and the Blue Boys, which played songs by Eddie Cochrane, Buddy Holly and Chuck Berry.
The following year, Jagger and Richards would find a kindred spirit in Brian Jones and the three would form a new band, named for one of the songs on the two records that Jagger was carrying at the train station. With Muddy Waters's "Rollin' Stone" for inspiration, the new group became the Rolling Stones. The rest is history.
After all these years they remain best friends. Even after Richards mocked Jagger's junk in his autobiography - saying it "doesn't quite fill the gap" - the frontman forgave his guitarist ahead of The Rolling Stones' 50th anniversary.  Because only the closest celeb buds can make jokes about each other's penises and get away with it.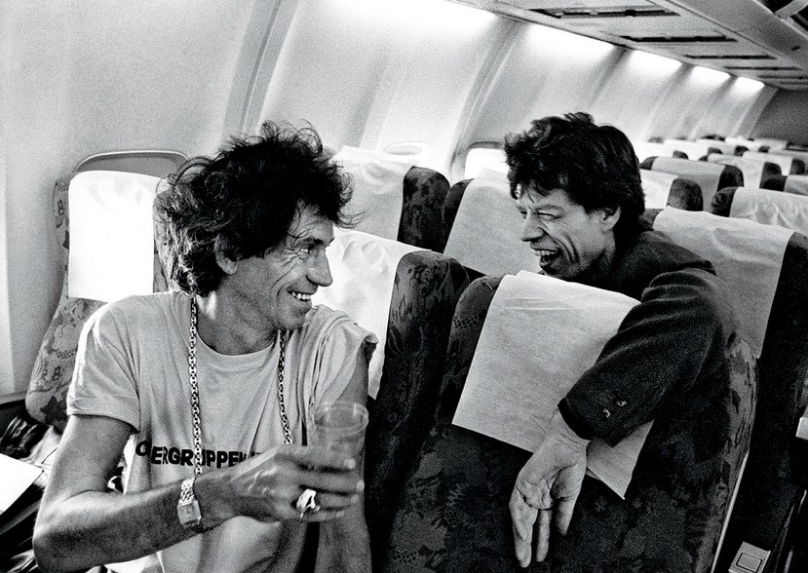 Iggy Pop and David Bowie
'David's friendship was the light of my life. I never met such a brilliant person. He was the best there is'. 
Iggy Pop
You have to be hard-pressed to find friends who admired one another more than Bowie and Iggy. The 'Ziggy Stardust' singer propelled his buddy's career into the public consciousness after producing several of Iggy's albums (and even touring as the keyboardist in Iggy's band).
Iggy Pop met David Bowie in 1971, a period of excess when "we were all pretty bad but he was at least viable," Pop said. In 1976, Bowie invited Iggy to travel along with him as a "fly on the wall" on the tour following the release of Bowie's album "Station to Station." Onstage, David Bowie portrayed his Thin White Duke character while flooded in white light.
After the tour, David Bowie produced Iggy Pop's 1977 solo debut album, "The Idiot," while traveling in France and Germany and working together on songs — often with Bowie providing music and perhaps a title and Pop completing it with melodies and lyrics. "He subsumed my personality, lyrically, on that first album," Iggy Pop said. He compared David Bowie with the character in George Bernard Shaw's "Pygmalion" and the musical "My Fair Lady."
David Bowie made a point of visiting Iggy Pop's parents in Detroit, where they were living in a trailer. "He came to my parents' trailer, and the neighbors were so frightened of the car and the bodyguard they called the police," Iggy said. "My father's a very wonderful man, and he said, 'Thank you for what you're doing for my son.' I thought: Shut up, Dad. You're making me look uncool."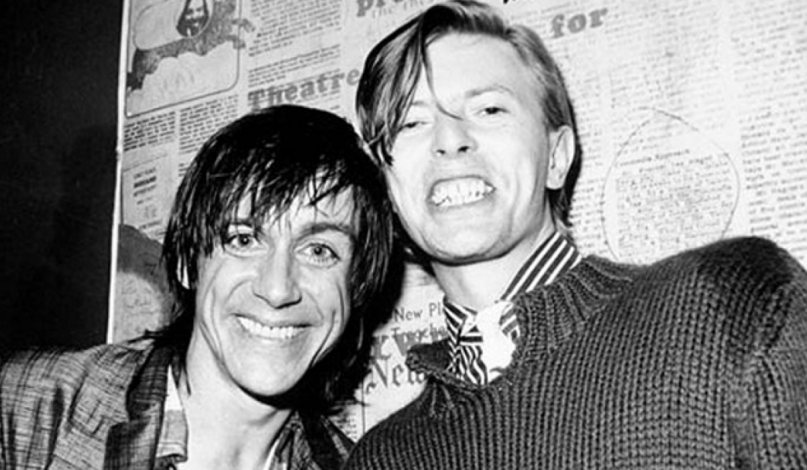 Dave Grohl + everyone
Kurt Cobain, Bruce Springsteen, Taylor Hawkins, Trent Reznor, Jared Leto, Neil Young... you name it. Every person on this list has either been seen in public with Dave Grohl aka "The Nicest Dude in Rock." He supports numerous charities, remembers his fans, performs in fans' garages, sits in for sick colleagues etc. And judging by the stories he's just really fun to hang out with.  And that is precisely why all these people love the guy. Way to go, Dave.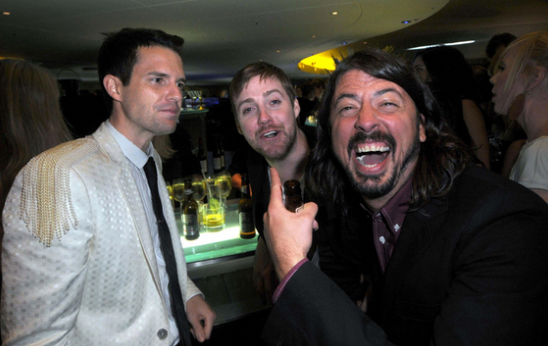 What friendship do you think the best in the world of music? Leave your thoughts in the comment section below.