That One Time When Keith Moon Passed Out On Stage
... So a random fan from the audience finished the set for him.
Maria_Pro
Ultimate Guitar
Posted Aug 09, 2017 07:46 AM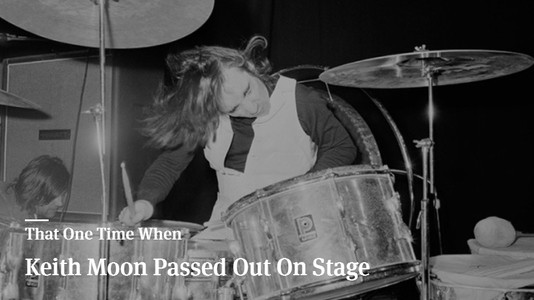 In November 1973, 19-year-old Scot Halpin and his friend got tickets to The Who concert in San Francisco, California. The famous British band came to California with its album Quadrophenia topping the charts.

Meanwhile, Keith Moon, the band's drummer, got ready for a set by washing down a fistful of horse tranquilizers with some brandy. Allegedly, he was trying to steady his nerves before his first show on American soil in two years. Moon got so nervous (wink) that he even vomited before the concert. However, his plan still was to get on a stage in front of an audience and do his best. When the tranquilizers kicked in, though, Moon, notorious for his excessive lifestyle and wild stage antics, struggled to keep up with the rest of the band. He was literally falling asleep behind the drum set, until, in the middle of 'Won't Get Fooled Again,' he passed out.

The band dragged him off the stage while Pete Townshend told the audience:
'We're just gonna revive our drummer by punching him in the stomach.'
After being revived, Keith Moon was brought back to the drums, where he attempted to continue to play. But his drumming was sloppy and slow, and he didn't even make it through the next song, 'Magic Bus.' Keith was out somewhere in a better place, headed off to the hospital to get his stomach pumped.

With Moon out cold, Townshend asked the audience:
'Can anyone play the drums? We need someone good.'
Scot Halpin, who was watching the events unfolding from the audience, took them up on offer. They brought the lucky kid up on stage, and he played drums with the rock idols for the rest of the set.
After taking a bow with the rest of the band, Halpin was led backstage, where the whole group thanked. He was given a Who tour jacket (which was later stolen) in gratitude. Roger Daltrey even promised to send him a check for $1000, though, unsurprisingly, the money never showed up.
Halpin later recalled in his interview with the Hoosier Times:
'To be honest, it all gets kind of foggy because it all happened so fast. I didn't have time to take it all in. All I was thinking about was not screwing up.'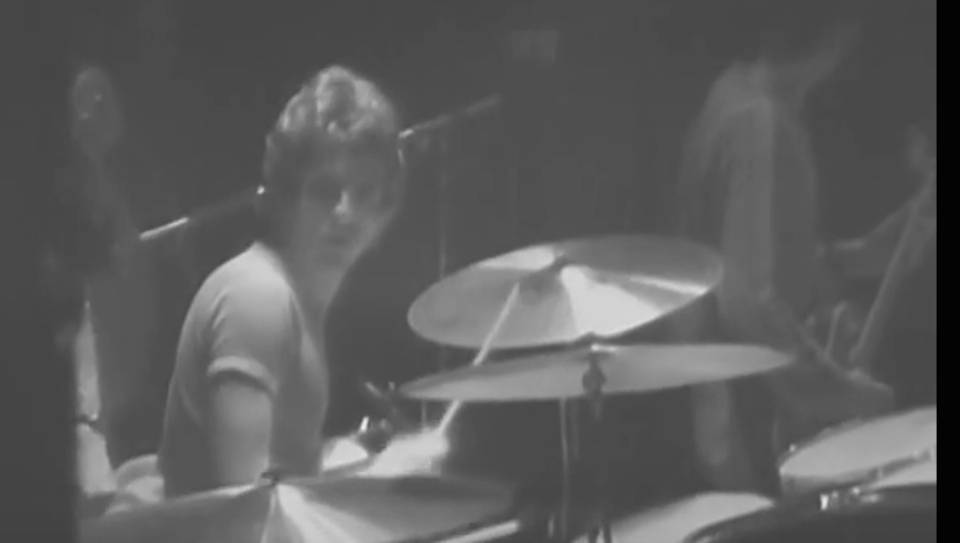 Five years later Keith Moon died of a drug overdose. The drummer embodied the spirit of 'sex, drugs, and rock 'n' roll, and, unfortunately, h

is destructive behavior

backfired on him

.

Scot Halpin's performance won him Rolling Stone Magazine's 'Pick-Up Player of the Year Award' later that year. Unfortunately, his music fame ended as quickly as it began. Halpin became a composer in residence at the Headlands Center for the Arts, in Sausalito, California, and played with a number of bands over the years, including The Sponges, Funhouse, Folklore, SnakeDoctor and Plank Road. While on the West Coast, Halpin and his wife managed a new wave punk rock night club, The Roosevelt, before moving to Indiana in 1995 to pursue opportunities in the visual arts. Scot Halpin died on February 9th, 2008 at age 54 due to a brain tumor.

Pete Townshend wrote:
'Scott is often in my mind and always with the greatest gratitude and affection. He showed such youthful courage and humour standing in for Keith Moon that fateful day. Scott played so well too… He played drums brilliantly, smiled and went home…[...] I measure my life by great and good people I have occasionally met. Scott is one of the great and good ones. I worked that out in 30 minutes. That must surely say something about the man.'