The Demise of the FM Radio
Norway is set to become the first nation that completely switches off its FM radio network.
Maria_Pro
Ultimate Guitar

Maria_Pro
If you're going to be crazy, you have to get paid for it.
Posted Mar 31, 2017 11:49 AM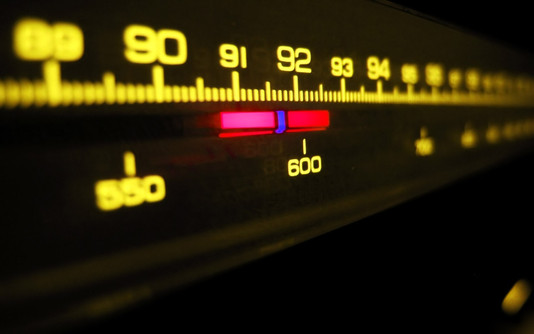 I guess you've already heard that Norway is set to become the first nation that completely switches off its FM radio network. By the end of this year, all national FM broadcasts will be closed in favor of DAB. And even though sixty-six percent of Norwegians oppose switching off FM, the technological progress forges ahead. Quite a few of the European countries plan a similar shift in the near future. Well, there's the end of an era for you.But where does FM go in its afterlife? Straight to the Internet, obviously.
David Bowie, our dearly departed rock God, stated in his interview to The New York Times in 2002 "Music is going to become like running water or electricity".
It appears he was right! Somehow he had predicted Internet radio and audio streaming.
In the beginning of 2017 the Nielsen Music U.S. Year-End Report confirmed that the music industry experienced steady and consistent growth in 2016, with overall volume up 3% over 2015, fueled by a 76% increase in on-demand audio streams compared to last year.
It is no surprise, considering that Spotify, Apple Music, Pandora, Google Play, ­iHeartRadio, Deezer, Amazon and other on-demand streaming services offer to make an impeccable playlist for you every day for a ridiculously small amount of money.
There is even an app that can combine all of your subscriptions to various music streaming services so that you can easily switch between your playlists and mix them!
So there's no surprise that big on-line radio stations begin to adapt to the new climate by having their own streaming channels.
For example Beats 1 Radio online live broadcast radio, which started its work two years ago, transferred its show with the famous former BBC Radio One DJ Zane Lowe to its Apple Music stream. The radio also provides exclusive interviews and shows by invited presenters. Frank Ocean, for example, recently had an hour-long song premiere exclusively streamed not that long ago. There are also numerous original shows hosted by some of the biggest artists and DJs from around the world — all for free. If you're a member, you can listen to any show that you missed on demand on every single device that you own.
BBC Music online radio offers an "Iggy Confidential" show with the living legend serving you music cocktails to kick the weekend off. You can also listen to Iggy Pop's Rockin' Rebels Playlist with music from the live wires who shaped rock. And then download any of his shows as a podcast.
Straight from the radio and into your pocket seems to be the way of the future; and now, with perfect categorization of content, your computer or Phone is your own private radio DJ. Is this the future, or what?