The Legacy of Chester Bennington
The man who turned nu-metal universal.
Maria_Pro
Ultimate Guitar
Posted Jul 21, 2017 05:12 PM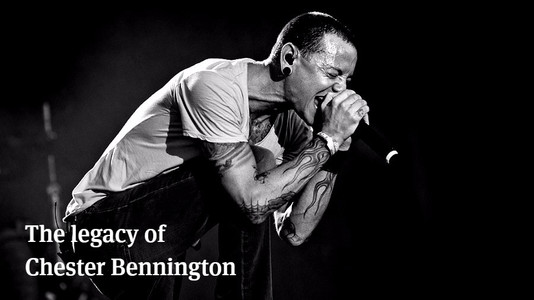 Chester Bennington will be remembered by millions of the '00s teenagers as a man with a unique voice, a 'shrapnel-laced howl that sounds like it comes from someone twice his size,' who turned nu-metal universal.

According to Ben Beaumont-Thomas of The Guardian, 'Bennington's decision to sing clearly and openly was more radical than he is given credit for, and indeed more socially valuable. His cleanly articulated tales of emotional struggle gave millions the sense that someone understood them.'

Chester Charles Bennington was born on March 20, 1976, in Phoenix, Arizona. His mother was a nurse, and his father was a police detective who worked with child sex abuse cases and took double shifts. Bennington took an interest in music at a young age, citing bands Depeche Mode and Stone Temple Pilots as his early inspirations, and dreamed of becoming a member of Stone Temple Pilots, which he later achieved.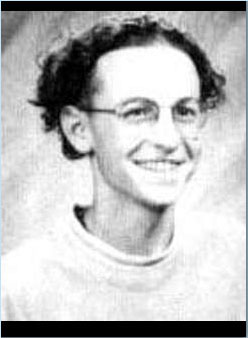 In an interview, Bennington revealed that he had suffered sexual abuse from an older male friend when he was seven years old. Bennington's parents divorced when he was 11 years old, and his father gained custody of him. The abuse and situation at home affected him so much that he started using drugs and alcohol. To comfort himself, he drew pictures and wrote poetry and songs. In 2011 he eventually overcame his drug addiction, noting in his interviews, 'I just don't want to be that person anymore.'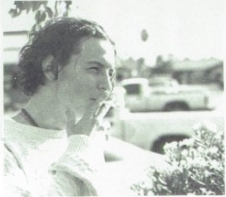 Grey Daze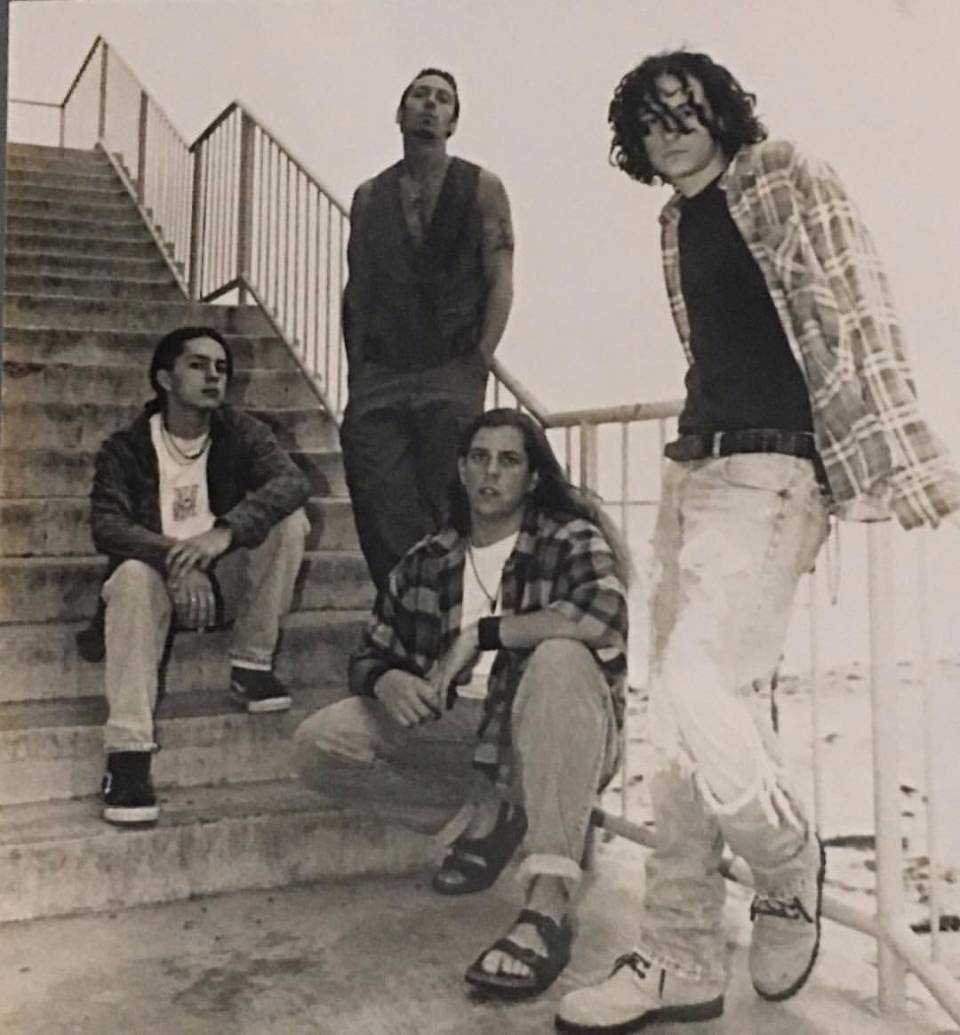 Before starting his career as a professional musician, he worked at a Burger King.

In 1992 he became a part of a band called Sean Dowdell And His Friends. The band consisted of Chester Bennington, Sean Dowdell, Chris Goad and Jason Cekoric. According to Sean, the band existed for over a year and a half and played approximately 50-70 shows around the Phoenix area. In 1993 they put out a 3-track demo tape and split up.
Later, Sean Dowdell and Bennington moved on to form a new post-grunge band, Grey Daze. The band recorded three albums: the Demo (1993), 'Wake/Me' (1994), and '...no sun today' (1997).
Linkin Park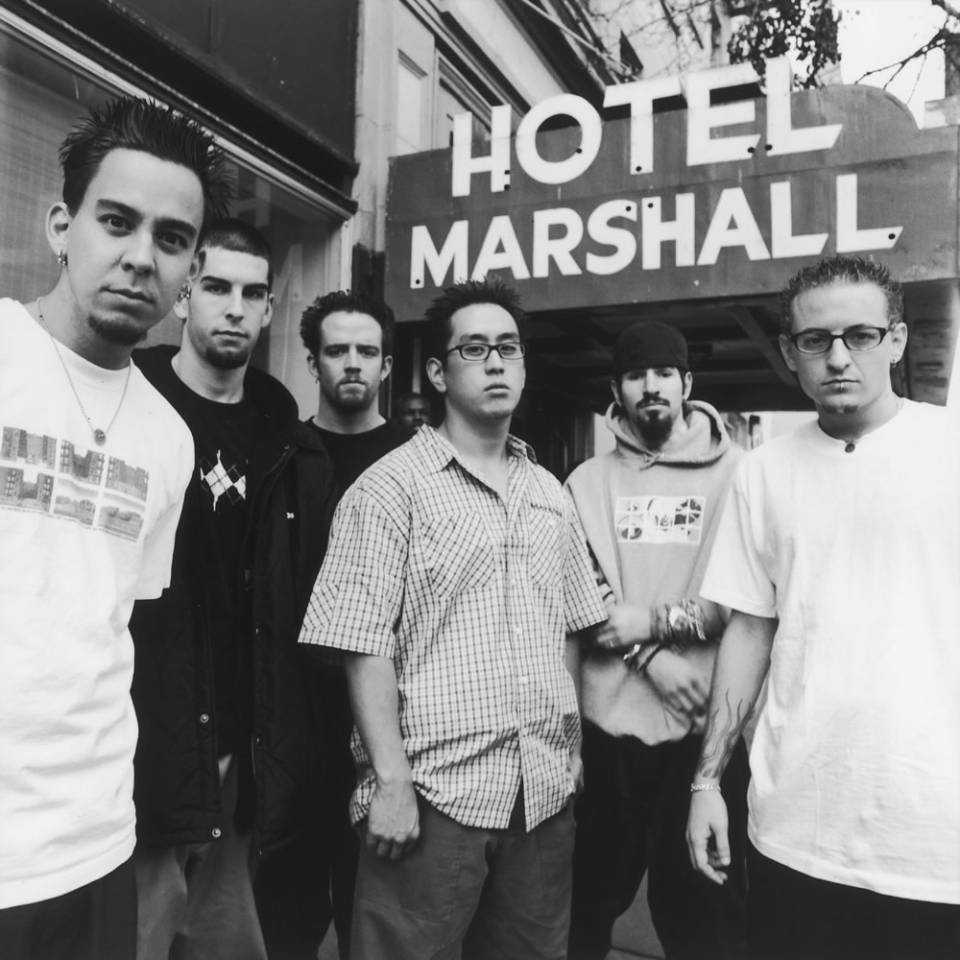 Bennington left Grey Daze in 1998 but struggled to find another band. He was frustrated and almost ready to quit music. When Jeff Blue, the vice president of A&R at Zomba Music in Los Angeles, offered him an audition with the future members of Linkin Park, Bennington was an assistant at a digital-services firm in Phoenix. He managed to record the song for his audition in a day, missing his own birthday celebration in the process.
On October 24, 2000, Linkin Park released their debut album, 'Hybrid Theory,' through Warner Bros. The album became a commercial success, and Bennington first gained prominence as a vocalist. Linkin Park, with its fusing sounds from nu-metal, punk, rock, pop and hip-hop, became that approachable yet innovative rock band that the music industry was missing at the time.
Bennington later described the songwriting experience for the 'Hybrid Theory' to Rolling Stone magazine in early 2002:
'It's easy to fall into that thing – 'poor, poor me,' that's where songs like 'Crawling' come from: I can't take myself. But that song is about taking responsibility for your actions. I don't say 'you' at any point. It's about how I'm the reason that I feel this way. There's something inside me that pulls me down.'
The album was certified Diamond by the Recording Industry Association of America in 2005, making it the best-selling debut album of the decade, as well as one of the few albums to ever hit that many sales.

Mike Shinoda, recollected in one of his interviews to Vice.com:
'When we first heard the Linkin Park song on the radio, that was The Moment. When you hear your song on your hometown station. For our singer Chester, that was in Arizona. We were on our first tour in a rented RV. I was driving, and we pulled up to his parents' house as we were listening to the radio. The DJ gave this spiel about this hometown kid, his song has just come out, and we were FREAKING out. Chester ran into his house screaming, was like "Dad! Turn on the radio!" We were in the car just fucking jumping around and celebrating.'
Their following studio album Meteora continued the band's success, topping the Billboard 200 album chart in 2003, and was followed by extensive touring and charity work around the world. It went only uphill from there for the band.
In 2003, MTV2 named Linkin Park, the sixth-greatest band of the music video era and the third-best of the new millennium. In 2012, the band was voted as the greatest artist of the 2000s in a Bracket Madness poll on VH1. In 2014, the band was declared as the Biggest Rock Band in the World Right Now by Kerrang!. The band recorded seven studio albums and had sold over 70 million records worldwide. Linkin Park has also won two Grammy Awards.
Dead by Sunrise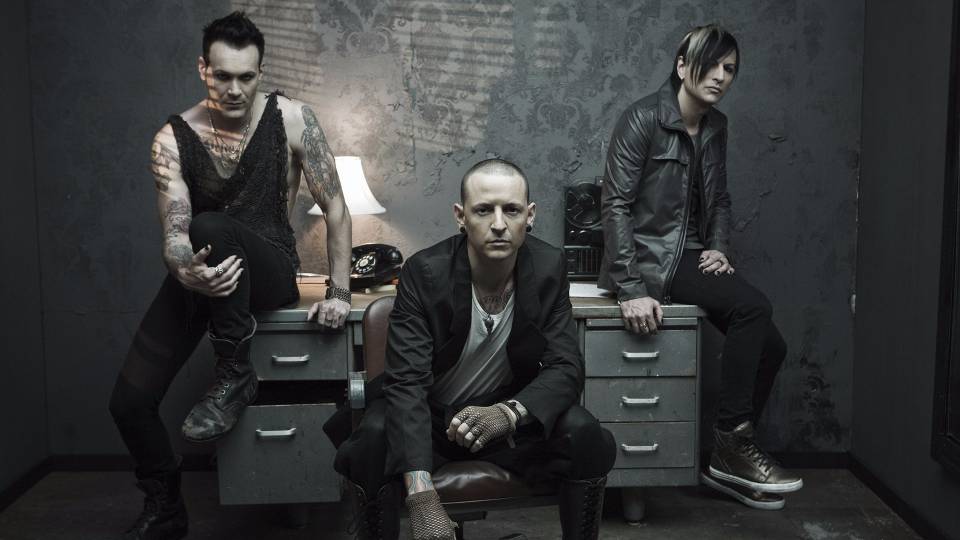 Dead by Sunrise started to form in 2005 while Chester Bennington was writing songs for Linkin Park's album 'Minutes to Midnight.'

Bennington said:
'I came up with a few songs that felt and sounded really good, but I knew they weren't right stylistically for Linkin Park. They were darker and moodier than anything I'd come up with for the band. So I decided to work on them on my own rather than turn them over and have them transformed into Linkin Park tracks.'
Chester co-founded the band with Orgy and Julien-K members Amir Derakh and Ryan Shuck.

Recording of the band's debut album began in 2008. Working simultaneously on his solo album and Linkin Park's next record, Bennington recorded 'Out of Ashes' with producer Howard Benson and bandmates from Julien-K.
Stone Temple Pilots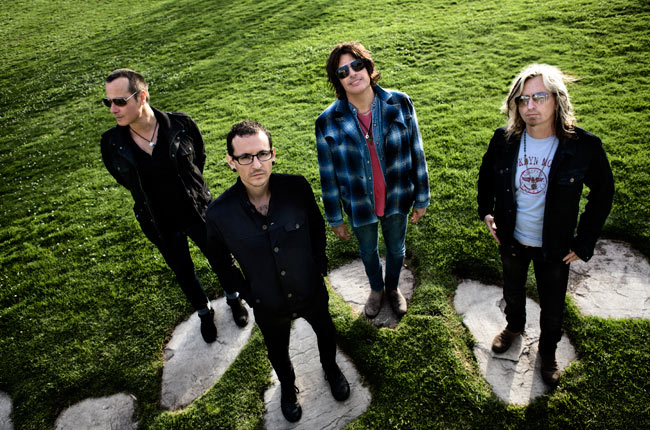 In 2013, the Stone Temple Pilots performed with Chester Bennington (as an official member) at the 21st Annual KROQ Weenie Roast and the Live 105 BFD festival near San Francisco.
The band released a five-track EP titled 'High Rise' on October 8, 2013, through Play Pen, LLC, credited as Stone Temple Pilots with Chester Bennington. Bennington stated in interviews that singing lead vocals in Stone Temple Pilots was his lifelong dream.
Chester reflected on joining Stone Temple Pilots, stating:
'Every band has its own kind of vibe. Stone Temple Pilots has this sexier, more classic rock feel to it. Linkin Park is a very modern, very tech-heavy type of band. I grew up listening to these guys. When this opportunity came up, it was just like a no-brainer.'
He left the band on good terms due to his commitments with Linkin Park in 2015.
We would like to finish the story with words of Warner Bros Records chief executive and chairman Cameron Stang:
'Chester Bennington was an artist of extraordinary talent and charisma and a human being with a huge heart and a caring soul. Our thoughts and prayers are with his beautiful family, his bandmates and his many friends.'
Linkin Park's latest studio album, 'One More Light,' topped the US charts earlier this year.
Chester Bennington took his own life on July 20th, 2017. He was 41.
Rest in Peace, Chester. You sure will be missed.