The Legacy of Chris Cornell
The story of his life and career.
Niass
Ultimate Guitar

Niass
Serial Walken comma user. Stroopwafel enthusiast.
Posted May 18, 2017 03:27 PM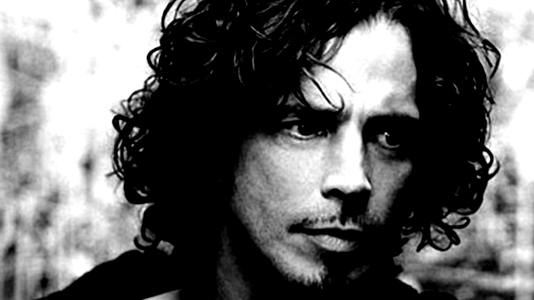 Chris Cornell will sure be remembered as a man of a unique voice, but it would be wrong to think that his voice came to him naturally. It was a path of thorns, as his producer, Michael J. Beinhorn said once:
I remember Chris telling me that he developed the high range of his voice by literally screaming until the screaming became musical pitches. I imagined that this took a lot of time and dedication. He didn't have any guarantee that he would ever be able to do more than scream. He had no safety net. However, without a safety net- without anyone to catch him, he went ahead and made the effort anyway. That was his road to greatness- through tremendous dedication and effort. Without any guarantee of success.
Today, we'll tell you about Chris Cornell's path to glory.
Pre-Soundgarden
His musical career started when he was just 13. He used to play in a band called Inflatable Soule with his sisters, Katy and Suzy. He was a huge fan of The Beatles, which greatly influenced him.
Even at age nine, they had a big impression on me, and later on my writing, without me realizing it. The Beatles did whatever they wanted. This is a band that did "Helter Skelter,' 'Yesterday' and 'Penny Lane. No one said, "Hey, they can't do that!
He suffered through heavy depressions as a kid, dropped school and used to sit home all the time. Rock music was the best remedy for his social anxiety. Perhaps that's why he joined the Seattle cover band called The Shemps without a second thought. That's where he became acquainted with bassist Hiro Yamamoto and guitarist Kim Thayil. The Shemps eventually broke up, the three of them started jamming together and that's where the story of one of the greatest grunge bands begins.
Soundgarden
In the beginning (1984), the plan was for Chris to become a singing drummer, but then, they enlisted Scott Sundquist, who was soon replaced by Skin Yard drummer Matt Cameron so Cornell could concentrate solely on singing. Together, they decided to name themselves Soundgarden, after a wind-channeling pipe sculpture titled A Sound Garden, located in Seattle.
After some line-up changes and recorded albums, the band released their breakthrough album Badmotorfinger in 1991, becoming one of the most successful bands from Seattle's emerging grunge scene in the early 1990s along with Alice in Chains, Nirvana, and Pearl Jam. The album brought the band to a new level of commercial success, and Soundgarden found itself amidst the sudden popularity and attention given to the Seattle music scene.
Badmotorfinger may have been a successful album, but it was the second album Superunknown that made them one of the cult band of the 90's. Upon its release in March 1994, Superunknown debuted at number one on the Billboard 200. The album launched several successful singles, including "Spoonman" and "Black Hole Sun", and granted Soundgarden international recognition.
However, the band eventually burned out. As Thayil said: "It was pretty obvious from everybody's general attitude over the course of the previous half year that there was some dissatisfaction." And As it often happens, a grunge band Soundgarden died with the grunge era and Chris went to pursue a solo career.
Temple of the Dog
While still in Soundgarden, Cornell recorded an album with future members of Pearl Jam. The band was called Temple of the Dog and the album of the same name came out in 1991. The album is a tribute to their mutual friend, and Cornell's former roommate, Andrew Wood, who died of a heroin overdose a year before.
The album went platinum, mostly thanks to the singles "Say Hello 2 Heaven" and "Hunger Strike", the latter of which features a duet between Cornell and Vedder. In 2003 and 2009 Pearl Jam concert, Cornell appeared as a surprise guest to perform "Hunger Strike" and "Reach Down".
Solo career
After Soundgarden was "eaten up by the business" Cornell released his first solo album in a matter of years called Euphoria Morning and embarked on a tour. While it received positive reviews from critics, it wasn't a commercial success. He wrote songs for various Hollywood movies, such as Great Expectations, Mission: Impossible 2 and Casino Royale.
Throughout his solo career, he often performed with other famous musicians like Aerosmith, Chester Bennington, and Timbaland. In 2007, he finally released his second album called Carry On with some help from his friend Gary Lucas.
In 2011 Cornell released Songbook, an acoustic live album. It was his first live album as a solo artist and includes stripped-down solo performances of songs from Cornell's whole career as a solo artist as well as with Soundgarden, Audioslave, Temple of the Dog plus covers of Led Zeppelin's "Thank You" and John Lennon's "Imagine".
Audioslave
In 2001, he was approached by Rage Against the Machine members Tom Morello, Tim Commerford, and Brad Wilk as after Zack de la Rocha left the band, they needed a new vocalist. Cornell wanted to work with them so much that he even put his own album on the shelf for a time being.
Morello described Cornell:
He stepped to the microphone and sang the song and I couldn't believe it. It didn't just sound good. It didn't sound great. It sounded transcendent. And ... when there is an irreplaceable chemistry from the first moment, you can't deny it.
Their first album called Audioslave was a major success, but it didn't come easy for Cornell who had alcohol problems and ended up in a rehab for two months, separated from his wife. He remained sober ever since. When asked how Cornell beat all his addictions he stated:
It was a long period of coming to the realization that this way (sober) is better. Going through rehab, honestly, did help...it got me away from just the daily drudgery of depression and either trying to not drink or do drugs or doing them and you know, they give you such a simple message that any idiot can get and it's just over and over, but the bottom line is really, and this is the part that is scary for everyone, the individual kinda has to want it...not kinda, you have to want it and to not do that crap anymore or you will never stop and it will just kill you.
He also quit smoking which positively influenced his voice on their second album Out of Exile. He left the band in 2007, after which Audioslave was officially disbanded.
Soundgarden reunion
In 2010, Cornell hinted to a Soundgarden reunion by writing on his Twitter: "The 12-year break is over and school is back in session. Sign up now. Knights of the Soundtable ride again!"
And so it happened. Soundgarden were back in business, releasing singles and a commercial successful and critically acclaimed studio album King Animal.
Since then, Chris was touring with the band right until the fateful night after the show in Detroit. Here's the last time when he performed Soundgarden's most famous song - Black Hole Sun.
Rest in Peace, Chris, we all miss you.