The Story Behind 'Do I Wanna Know' by Arctic Monkeys
An R&B song for a four piece rock 'n' roll band.
Maria_Pro
Ultimate Guitar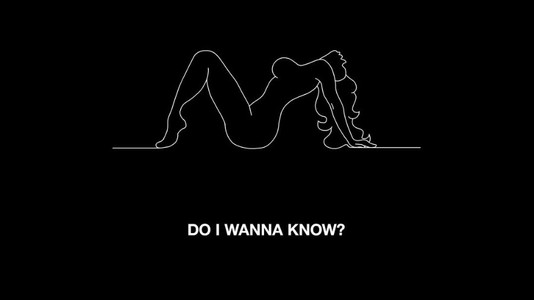 "Do I Wanna Know?" is a song from the Arctic Monkeys' fifth studio album "AM," released in 2013.
Arctic Monkeys frontman Alex Turner told Zane Lowe on his BBC Radio 1 show regarding AM's direction:
"The record sort of started with 'R U Mine?' really. [We] discovered something through the recording of that tune that we thought was worth exploring. 'Do I Wanna Know' was the first thing we found along that road."
In the interview with Q magazine, he also told about the song:
"We had this idea for a record where you take the compositional perspective of an R&B producer and apply that to a four piece rock 'n' roll band. Manipulating our instruments to make building blocks for the song in a way I'd imagine Timberland or someone constructs music. That's one way of looking at it. The other way is we just made it up! I had this tune in my head like [sings the opening riff of 'Do I Wanna Know?'] you know what I mean? We got a good end of that bargain, I think."
Arctic Monkeys drummer Matt Helders described the songwriting process:
"We went to Joshua Tree for a couple of weeks to do some writing and work on some ideas, and 'Do I Wanna Know?' is probably the only song that survived from that session, although not in the form it is now. It was really bassy and it didn't have that big chorus – it was basically just the drum loop. But it was the one that set the path for the rest of the album if you like. It was the one where, after we recorded it, we knew we were really on to something."
Co-producer James Ford in an interview with NME admitted that his favorite moment recording AM was when this song came together.
"I just remember thinking, 'This sums up what we're trying to do.' It felt kind of heavy - and heavy in mood as well. It had a weight to it that I really like. I remember when that came together being really excited, and seeing the picture crystallize in front of me a little bit of where we going. It was one of the first ones we got done, and it was that thing of it coming together – I could see the end call from that point onwards."
Initially, Californian female trio Haim were asked to do the backing vocals for the song, but they couldn't find spare time for it as they needed to finish their debut album, so Alex Turner, guitarist Jamie Cook and drummer Matt Helders were forced to do their own backing vocals for the song.
Este Haim recalled later:
"We didn't have enough time to come in and learn the harmonies. It would have taken a couple of days. That would have been our biggest dream come true – to sing on an Arctic Monkeys record. I remember when 'I Bet You Look Good On The Dancefloor' came out and Danielle [Haim] and I watched the video, like, 'This is f--king rad.' It was one of the most painful calls to say no. Maybe the worst day of my life."
Official music video
The music video for "Do I Wanna Know?" was directed by David Wilson in association with animation agency Blinkink and was inspired by the work of risqué cartoonist Vince Collins.
Wilson explained the idea of the video:
"The video's very much from inside someone's brain. From this perspective, it's kind of Alex Turner's brain. A lot of my personal work is very sexually orientated – I did the video for Metronomy 'The Bay,' which has got a lady opening her legs and then there's 'Mind Mischief' by Tame Impala, with the teenage boy and the teacher. I'm very conscious of female rights and I feel quite strongly about feminism. So I've never wanted to create a piece of work that would dehumanize females. But at the same time, there's a lot of fun with embracing the look of the human body. It's fun to animate with. I wanted to embrace that everyone is sexy in their own way, including eagles and hot rod cars."
This video was first released onto YouTube on 18 June 2013.