The Story Behind 'Interstate Love Song' by Stone Temple Pilots
A song about trust issues and heroin addiction.
Maria_Pro
Ultimate Guitar
Posted Oct 18, 2017 11:04 PM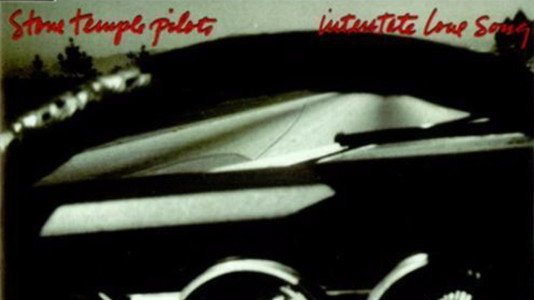 "Interstate Love Song" is a song from the Stone Temple Pilots' second studio album "Purple," released in 1994.
In March 1994, Stone Temple Pilots convened in Cole Rehearsal Studios in Hollywood for two weeks of preproduction and songwriting for their sophomore release "Purple." One of the unfinished songs Robert DeLeo brought to the studio was the as-yet-untitled "Interstate Love Song."
Dean DeLeo recalled later:
"We were in Atlanta touring Core, and Robert was playing around with the chords and the melody in a hotel room. I had a feeling about that song immediately."
It started out as a bossa nova song, as Robert said in 2003. The entire chord structure is an Antonio Carlos Jobim thing.
By this time, Weiland's became addicted to heroin. He'd first tried the drug a year earlier in New Yorks Royalton hotel, on the last date of STPs tour with Texas hellraisers Butthole Surfers. At first, his drug partner was Janina Castenada, his long-term girlfriend, and future wife. But between disagreements over heroin (Castenada quit, while Weiland didn't), the pressures of touring and Weiland's cold feet about getting married, the relationship became fraught.
When Weiland heard Robert playing the song on an acoustic guitar, he immediately began humming along, turning the melody from the intro into the chorus. After that, all he needed to do was channel his frustrations about his two troubled love affairs: with Castenada and heroin.
It has a few different themes. Honesty, lack of honesty, my new relationship with heroin. I had been away from [Janina] for quite a long time, and there were some issues of trust going on. The whole time I was in Atlanta I was telling her I was off it.
Released in June 1994, "Purple" shot to No. 1, eventually selling more than six million copies. "Interstate Love Song" topped the Billboard Album Rock Tracks for 15 weeks. When it was released as a single in September, it crashed into the Top 40. And, despite the concerns expressed in the song, Weiland and Castenada wed that same month, but they then separated in 1998.
Official music video
The music video, directed by Kevin Kerslake, has a washed-out color effect throughout the majority of the video. At the beginning of the video, an early 1900s silent film-esque clip of pursuer and protagonist is shown. The long-nosed protagonist escaping from the unseen pursuer, which symbolizes the theme of lying behind the song lyrics. The protagonist's nose becomes longer throughout the video, as a reference to Pinocchio.