The UG Academy Awards: Vote For the Best Original Movie Song of 2016
We'll have our own ceremony with blackjack and guitars.
Niass
Ultimate Guitar

Niass
Serial Walken comma user. Stroopwafel enthusiast.
Posted Feb 21, 2017 02:07 PM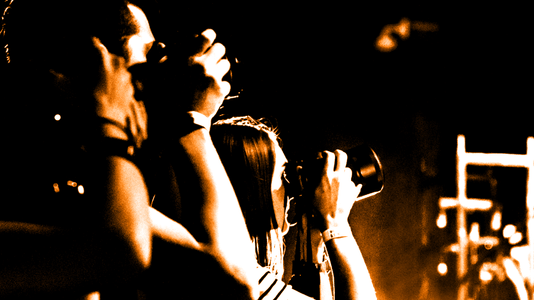 Oscar hype is building up this week so we decided to hold our own ceremony here at UG. Now you, our professional experts, can decide, which Original Movie Song from 2016 was the best. We prepared 15 songs for you to choose from, including the current Academy Awards nominees, so with this poll, we'll also find out if the Academy really has taste in music.
A 5 song shortlist will be published on Thursday and the final winner will be announced on Sunday.
But enough talking, here are our nominees. Take a listen to all of them before voting, they're all well worth it:
Florence + The Machine - "Wish That You Were Here" [Miss Peregrine's Home for Peculiar Children]
Trent Reznor & Atticus Ross - "A Minute to Breathe" [Before the Flood]
Emmi - "Blind Pig" [Fantastic Beasts and Where to Find Them]
Emma Stone - "Audition (The Fools Who Dream)" [La La Land]
Shakira - "Try Everything" [Zootopia]
Justin Timberlake - "Can't Stop the Feeling!" [Trolls]
Imagine Dragons - "Not Today" [Me Before You]
Twenty One Pilots - "Heathens" [Suicide Squad]
Ryan Gosling & Emma Stone - "City of Stars" [La La Land]
Rihanna - "Sledgehammer" [Star Trek Beyond]
P!nk - "Just Like Fire" [Alice Through the Looking Glass]
J. Ralph & Sting - "The Empty Chair" [Jim: The James Foley Story]
Jay Chou & Patrick Brasca - "Try" [Kung Fu Panda 3]
Auli'i Cravalho - "How Far I'll Go" [Moana]
3D (Massive Attack) and Young Fathers - "He Says He Needs Me" [Assasin's Creed]
Poll closes on Wednesday, 11:59 PST
May the best song win!