These Are the Opening Acts for Major Rock & Metal Artists These Days
Well, somebody needs to warm up the audience, don't they?
david89zemun
Ultimate Guitar

david89zemun
UG writer. Huge Black Sabbath fan and agronomy enthusiast.
Posted Oct 11, 2017 03:31 PM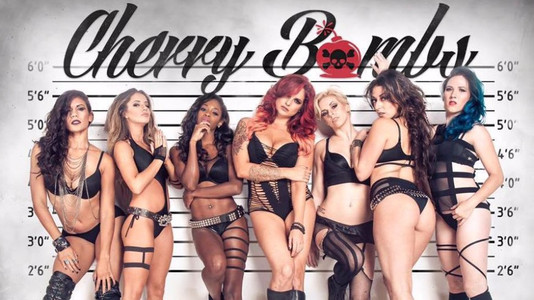 There is no better thing to make a great show than an appropriate opening band or an artist, which will warm up the audience and prepare them for the headlining act. And this is also proven to be one of the best ways to launch younger artists into the stratosphere of rock music. Some of the most notable examples would be Van Halen who opened for Black Sabbath, Metallica who did a run with Ozzy Osbourne back in the 80's, and Guns N' Roses opening for The Cult. Funnily enough, The Cult recently opened some shows for Axl and the guys, so it certainly went well for them. Unless you are opening for a tough crowd like for Slayer fans or, God forbid, Iron Maiden fans, you would get the chance kick things off each night and promote your music.
So, with many amazing tours these days, who are these supporting bands that follow rock legends these days? Let's get into this and present these artists.
Alice Glass - Opening for Marilyn Manson
The current Marilyn Manson's tour (which was paused for a bit due to his recent injury on stage) features Canadian singer Alice Glass (real name Margaret Osborn) as an opener. Before starting her own solo career, she was one of the co-founding members of Crystal Castles. In 2014 she left the band in order to pursue her own dreams, and in 2015 she launched her first single "Stillbirth." And in August of 2017, she released her debut EP, titled "Alice Glass."
She is well known as being really dedicated to her live performances, sometimes even performing injured or sick. No wonder she goes with Manson seems like a perfect replacement since Manson obviously cannot perform while injured. Here is Alice with her former band being swallowed by the crowd, and making the job way harder for security guys:
Kvelertak - Opening for Metallica
Coming from the north, the Norwegian city of Stavanger, Kvelertak has the honor to open for Metallica on their ongoing European leg of Worldwired Tour from September 2017 and all the way to May 2018. The band was formed back in 2007, and their self-titled debut was released three years later. In 2011 they received two "Norwegian Grammys" or Spellemannprisen, for the Best Rock Band and the Best Newcomer.
Scandinavians are often loved by metal fans, and Kvelertak is no exception to this rule. After all, having three guitars on a metal show is always fun!
Red Fang - Opening for Black Label Society
Besides having a new album in plans, Black Label Society have recently announced their headlining tour in North America. And on this run, from January 26 to February 9 next year, Portland, Oregon based stoner metal machine Red Fang will be opening up for Zakk Wylde's band.
Formed in 2005, Red Fang is a quartet that has four studio albums under their belt and is a perfect choice for all the stoner music lovers. In 2011 and 2012 they opened for Mastodon, so they are definitely on a good path. Here is how live show looks like:
Man with a Mission - Opening for Stone Sour and Steel Panther
Coming from Japan, Man with a Mission combines hard rock with dance-pop music. The band started working in 2010 and has released four studio albums and five EPs so far. They are performing as openers on select dates with Stone Sour and Steel Panther on their ongoing fall tour.
Part of their unique style is performing both live and in music videos with their wolf masks on.
Cherry Bombs - Opening for Stone Sour and Steel Panther
And the sweetest saved for the last. These fine and sexy ladies that go by the name of Cherry Bomb are a perfect opener for a rock 'n' roll show that Stone Sour and Steel Panther is. They are an entertainment group of dancers focused on creating a unique live experience. According to their Facebook page, the group also worked on that well-known Asstodon video for "The Motherload."
Talking about warming things up, the ladies should pay attention not to set everyone on fire.