Top 10 8-Bit Game Soundtracks
Back to the 80's.
Niass
Ultimate Guitar

Niass
Serial Walken comma user. Stroopwafel enthusiast.
Posted Jun 25, 2017 11:41 PM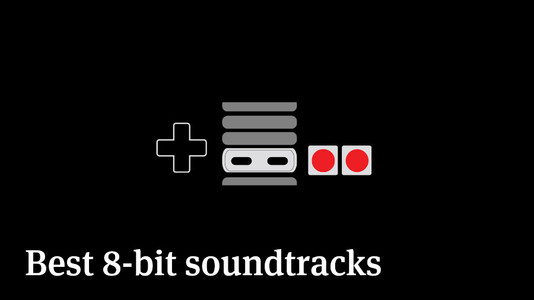 10. Turbo Tunnel - Battletoads
Battletoads is known for 2 things. Being ridiculously hard and its kick-ass soundrack. And fast-paced sondtrack of the third level is great example of that.
9. Tetris theme (Korobeiniki)
While Original NES Tetris B Theme has some catchy tunes as well, this one is simply too iconic to be ignored.
8. Jungle Theme - Contra
Like a fine wine bottled in the 1980s, the Jungle Theme have aged well. Not only is it memorable, it also sound great when firing the spread gun at eye after evil alien eye.

7. Final Fantasy Main Theme
Nobuo Uematsu is a genius. And this was his first masterpiece. Where everything started.

6. Training Theme - Michael Tyson's Punch-out
The training scenes between in this game are iconic – Little Mac in his pink sweatsuit and Doc on his bike, racing past the Statue of Liberty. And the music – a Rocky meets MIDI concoction – is inseparable from the visuals.
5. World 1-1 theme - Super Mario Bros.
When most people around the world think of videogame music, their brains instantly spool up the main theme from Super Mario Bros. Do we need to say more?
4. Bloody Tears (Castlevania II Simon's Quest)
What a terrible night to choose the best Castlevania soundtrack!
Castlevania has too many epic soundtracks to choose from, but it's Bloody Tears that really pushes 8-bit music to the limit.
3. Legend of Zelda Main Theme
From the forests of Hyrule to the bat-filled dungeons beneath it, Zelda's music carries you along with a magical mood, but it's the main theme that sets the tone for the entire adventure.
2. Dr. Wily Castle - Megaman II
Mega Man II had it all. Incredible level design, hairpin controls, badass weapons and the best soundtrack in the whole serie. Storming a villain's castle has never been so intense.

1. Moon Level (Ducktales)
When the soundtrack is bigger than the game itself it sure says something. Moon level theme is the ultimate nostalgia soundtrack and that's precisely why it takes the top spot on our list.