Top 10 Best Cowbell Songs
We've got a fever. And the only prescription is...
Niass
Ultimate Guitar

Niass
Serial Walken comma user. Stroopwafel enthusiast.
Posted Nov 16, 2017 07:31 PM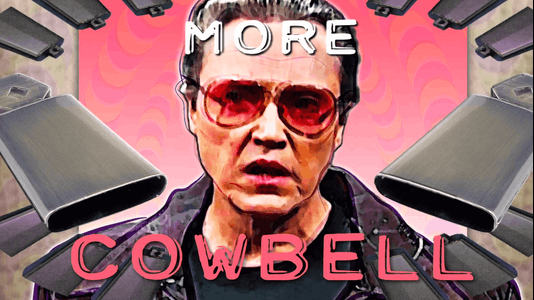 War - Low Rider
This epic tribute to Chicano hot rod culture from War has everything - the hazy vocals, funky bassline, the catchy harmonica – and of course, the almighty cowbell.

Mountain - Mississippi Queen
A 9-second cowbell intro in 'Mississippi Queen' is a pure awesomeness. If only there was more of it.
Guns 'N' Roses - Night Train
Although the cowbell is not often used in hard rock, Guns 'N' Roses managed the task just fine in this song, devoted to a cheap Californian wine called 'Night Train Express'
The Beastie Boys - Hey Ladies
COWBELL SOLO! Need I say more?
Def Leppard - Rock of Ages
Def Leppard's Rick Allen proves once again that nothing can stop you from playing drums.... and rocking a cowbell.
Dance the Night Away - Van Halen
The band's first top 20 U.S. hit was inspired by Fleetwood Mac's "Go Your Own Way" and was written during the recording sessions for 1979's Van Halen II. And what better way to dance the night away than with a loud honking cowbell.
Nazareth - Hair of the Dog
The band's signature tune would honestly be nothing without its driving cowbell, which is wielded like a lead instrument from start to finish.
Grand Funk Railroad - We're An American Band
'We're an American Band' needs no description – just let the cowbell do the talking.
(Don't Fear) the Reaper - Blue Oyster Cult
A song that made the cowbell great again, (Don't Fear) the Reaper was already a great song, but after Will Ferrell and the company made the skit it had become legendary.
The Rolling Stones - Honky Tonk Women
"Honky Tonk Women," by The Rolling Stones is perhaps the raunchiest song ever, even though the prevalent cowbell heard throughout was allegedly banged not by Charlie Watts, but the song's producer, Jimmy Miller – clearly a man not afraid to tell a band when they need "MORE COWBELL!"