Top 11 Rock Crowdfunders
Do you really need a big record label these days?
jomatami
Ultimate Guitar

jomatami
UG News editor since early 2013. King Crimson fan. I handle the 'news' around here.
Posted Dec 13, 2013 04:00 PM
As a fairly new concept, crowdfunding is very much thriving at the moment as a fresh method for bands to get financial support for the release and distribution of their music. It also makes artists less dependent of labels, further allowing full creative freedom. We'll make a rundown of some of the most successful rock and metal crowdfunders, along with a big question - do you really need a big record label these days?
Threat Signal Crowdfund Tour Expenses
Canadian melodic death metallers Threat Signal have successfully crowdfunded tour expenses of this year's global trek with Chimaira, gathering a total of just over $15,000. The band offered some neat goodies for bigger financial supporters, bagging some of them VIP passes, singing lessons from vocalist Jon Howard and even a full album recording at Howard's studio.
Capture the Crown Crowdfund EP Release
Australian metalcore act Capture The Crown successfully managed to reach their $10,000 crowdfunder http://www.indiegogo.com/projects/capture-the-crown-ep-release-fund goal for the release of a new EP, almost doubling the amount for a total of about $17,500. Some of the cool perks included handwritten lyrics, custom vests and even a custom tattoo on singer Jeffrey Wellfare's body, who ultimately tattooed names or faces three biggest supporters within a tattoo cartoon.
Conquering Dystopia Crowdfund Album
Consisting of former Nevermore guitar virtuoso Jeff Loomis, guitarist Keith Merrow, Cannibal Corpse bassist Alex Webster and drummer Alex Rudinger of The Faceless, Conquering Dystopia easily reached the double amount of their $15,000 crowdfunder goal, ultimately fetching over $35,000 through online donations. The biggest financial supporters ended up with private guitar lessons, guest appearances from Jeff Loomis, custom songs and even guitars used during recording sessions. Speaking of Conquering Dystopia, producer Mark Lewis (DevilDriver, Whitechapel) confirmed earlier this week (December 10) that the guys have officially hit the studio, so stay tuned for more.
Cradle of Filth Crowdfund Adult Graphic Novel
As one of the bigger bands on the list, extreme metal veterans Cradle Of Filth used crowdfunding for a bit more different purpose - to unveil their "The Curse of Venus Aversa" adult graphic novel. Doubling the desired $20,000 figure, the band received nearly $43,000, giving some of the top supporters an exclusive appearance as on of the novel's characters.
Chimaira Crowdfund "Crown of Phantom" Fan Edition Release
In their desire to give fans something more, US metallers Chimaira have crowdfunded an exclusive fan edition release of their "Crown of Phantoms" record. $30,000 goal was easily doubled, whereas some of the top backers earned their spot in one of the band's video and even a chance to perform live with Chimaira in their local area.
Obituary Crowdfund New Album
Death metal icons Obituary were in for quite a surprise when their surpassed their $10,000 crowdfunder goal six times. Reaching the given goal within 24 hours, the band secured cool gifts for the top supporters, giving away some of the equipment used in the process and letting fans hang out with the band in the studio, along with an exclusive executive producer title.
Universal Crowdfund Rare Vinyls Production
Proving that not only bands opt for the crowdfuning solution, one of the world's biggest labels and the member of the so called Big Three - Universal Records have announced a crowdfunding effort to support the re-release of rare out-of-print efforts. As CMU reports, the given records also include digital versions and come with "personalized art prints."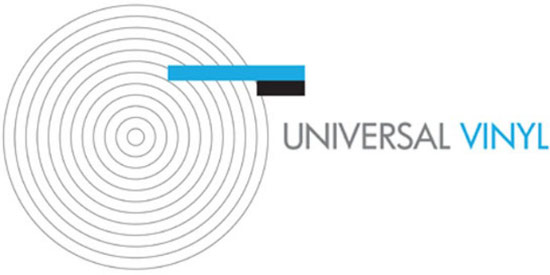 Steel Panther Crowdfund "All You Can Eat" Album
Glam rockers Steel Panther took less than five days to reach the crowdfunding goal for their upcoming album "All You Can Eat." The desired sum wasn't revealed, but the album's now definitely coming, so stick around to see what the Panther boys have in store for us.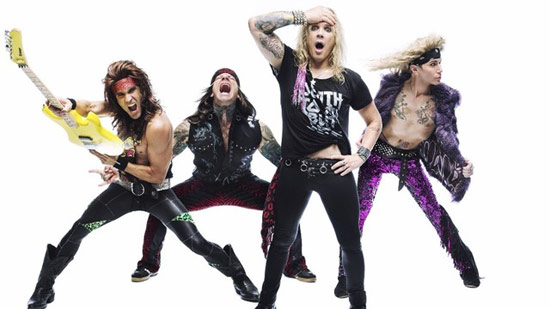 Sevendust Crowdfund Acoustic Album
Within mere four days, Sevendust have successfully wrapped up their acoustic album crowdfunder, reaching an undisclosed sum on November 26. As reported, 97% goal was fetched within the first 72 hours. Expressing their humane side, the band decided to give 5% of any money raised to St. Jude Children's Research Hospital.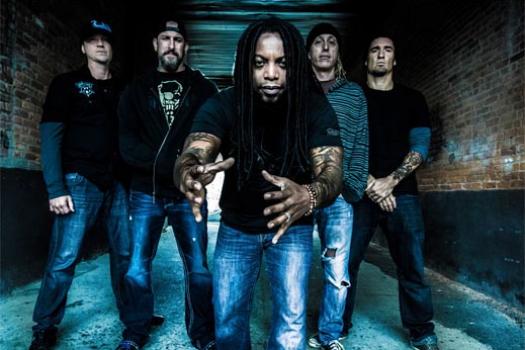 Austrian Death Machine Crowdfund New Record
Before his murder solicitation arrest and trial, As I Lay Dying singer Tim Lambesis managed to successfully crowdfund his Austrian Death Machine side project, crossing the $63,000 goal by just over $15,000. Three of the supporters earned a one-moth personal training from Lambesis, while no one had claimed the top perk - a tattoo of your name on Tim's butt, along with a celebration dinner afterwards.
Protest The Hero Crowdfund "Volition" Album
Showing how it's really done, Protest The Hero have received over $340,000 in support of their new album "Volition," almost three times the desired $125,000 crowdfund amount. As you might already know, the album was released on October 29, receiving universal praise from fans and critics. It's even ranked among top contestants for UG's Album of the Year title.
But of course, not all crowdfunders turn out to be a success. The Kinks frontman Dave Davis, the man behind such timeless rock classics as "You Really Got Me," "Lola" and "Waterloo Sunset" failed to crowdfund his "Rock N' Roll Journey" film, reaching merely under $9,000 of $30,000 goal. Furthermore, LA synthrockers Orgy fell over $91,000 short of their $100,000 goal to crowdfund a new album, earning decent amount of ridicule from the metal crowd. So wrapping it all up, let's get back to the big question - do bands really need major record labels these days, and to which extent do you think crowdfunding can replace the old ways? Share your thoughts in the comments.