Top 13 Rockstar Entrepreneurs
Turns out some of the greats also have a keen business sense. Check out our lucky 13.
jomatami
Ultimate Guitar

jomatami
UG News editor since early 2013. King Crimson fan. I handle the 'news' around here.
Posted Sep 13, 2013 02:18 PM
The fact that a musician has reached that ultimate rockstar plateau doesn't necessarily mean that he or she is bound by the music domain. As a matter of fact, modern times have proven that entrepreneurial spirit and keen business sense can only take matters to a new level.
Rap and pop musicians are very well known for their business endeavors outside the music world, but the rock sound also has its set of business folk to strike back with. So check out our lucky bunch and Top 13 rockstar entrepreneurs list below.
Bruce Dickinson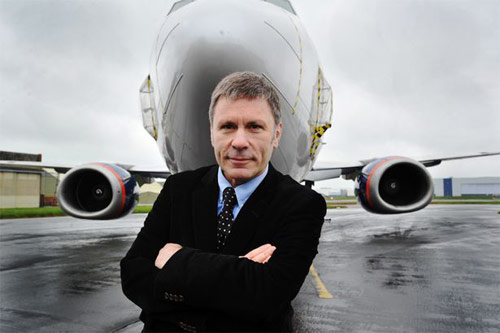 We'll kick it off with a major business player - Iron Maiden's Bruce Dickinson. Apart from being the lead singer of one of world's greatest metal acts, Dickinson is also known as a very well-rounded entrepreneur with a unique business sense.
He's a pilot, the man behind Cardiff Aviation aircraft maintenance company, a brewer and the one in charge of signature Maiden "The Trooper" beer launch, radio and TV host, book author and even a founder of a fencing equipment company named "Duellist." Now that's what you call an entrepreneur!
Bruce once shared his set of entrepreneurial advice, saying that becoming "the ultimate virus" is a top priority. "Turn yourself into the 'ultimate virus,' something that consumers or corporations can't live without," he said. "You have to get in the head of consumers and corporates as being indispensable."
Chester Bennington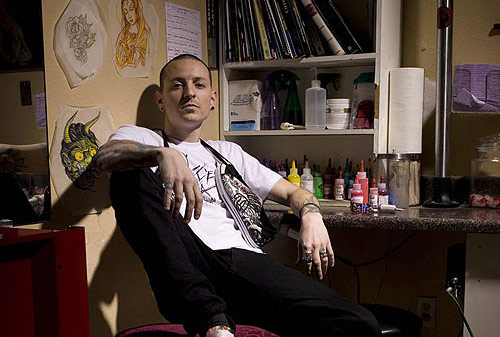 Apart from fronting nu metal veterans Linkin Park, Chester Bennington is also known as a prominent figure of the tattoo business. He founded "Club Tattoo" studio in 1995 with industry leaders Sean and Thora Dowdell; the business had dramatically expanded ever since and now stretches to six studios in Arizona, Las Vegas and San Francisco.
Joe Perry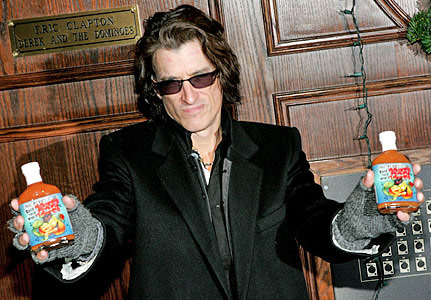 When not shredding away in Aerosmith, guitarist Joe Perry is busy as Chef Perry, the man behind an entire line of hot sauces called Joe Perry's Rock Your World Hot Sauces.
Globally distributed, Joe's hot sauces are featured as an appetizer at the Hard Rock Cafe restaurant chain. He was also a co-owner of Mount Blue restaurant in Norwell with frontman Steven Tyler.
Sammy Hagar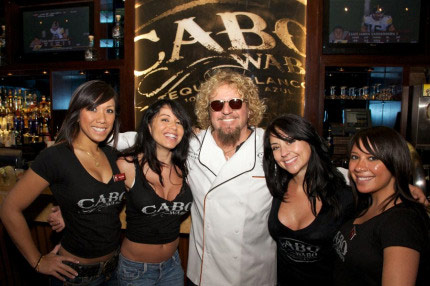 The boss of rockstar entrepreneurs, former Van Halen and current Chickenfoot singer Sammy Hagar stands out by completely separating his business affairs from music. Unlike many musician entrepreneurs who prefer to stick their band and business together (KISS might pop up to mind), Sammy kicked off his Cabo Wabo restaurant chain way back in the '80s unrelated to Van Halen.
Once the first resort in San Lucas, Mexico, became a hit, Hagar expanded to a second location in Lake Tahoe and ultimately launched Cabo Wabo tequila in 1996. Eleven years later, Hagar sold 80 percent of the booze brand to Gruppo Campari for an impressive figure of $80 million.
Gene Simmons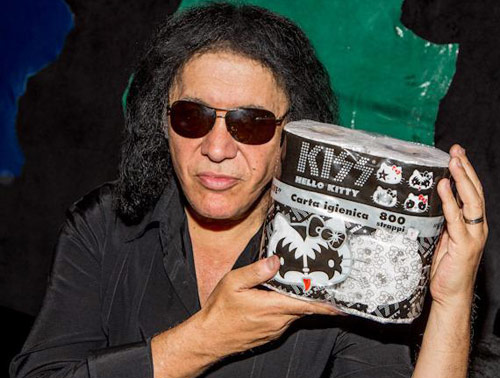 By placing the KISS moniker on pretty much any product available, Gene Simmons had no problem in making our list. With 2,500 licensing deals, the fire-spitting bassist was in charge of making anything from KISS dolls to KISS caskets available on the market.
The band recently even launched their own football club LA KISS; on the other hand, Gene also had his own share of entrepreneurial ventures, including reality TV shows, a record label and autobiographies.
Maynard James Keenan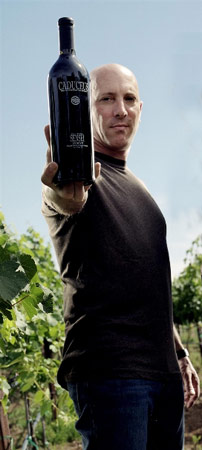 Being a member of Tool, A Perfect Circle and Puscifer, it's clear that musical ventures are what typically comes first for Maynard James Keenan. But the frontman also shares a passion for top-quality wine that he pursues as an owner of Merkin Vineyards and Caduceus Cellars winery in Arizona.
Maynard is also a partner of Stronghold Vineyards 80-acre site and a part-owner of LA-based restaurant Cobras & Matadors.
Paul McCartney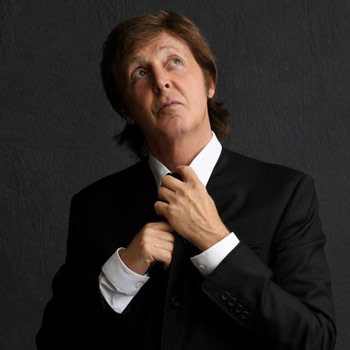 With an estimated net worth of $800 million, former Beatle Paul McCartney has been the UK's richest musician for over two decades now. Apart from an interest in Apple Corps and MPL Communications, Macca owns a music publishing catalogue with over 25,000 copyrights, including the publishing rights to musicals "Grease," "Guys and Dolls" and more.
Travis Barker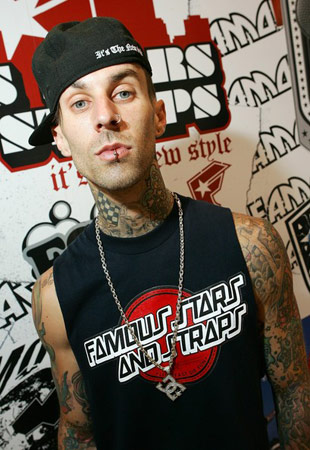 Blink-182 stickman Travis Barker is known for his will to venture into any business domain he might find interesting. Travis is the founder of "Famous Stars and Straps" clothing brand and also owns a stake of two additional clothing labels - "Rogue Status" and "DTA."
But it's not all about clothing for Travis either, as he owns a "Wahoo's Fish Taco" restaurant, "LaSalle Records" label and has even developed his very own line of DC Shoes. Finally, there's the matter of reality TV and his "Meet the Barkers" show.
Bono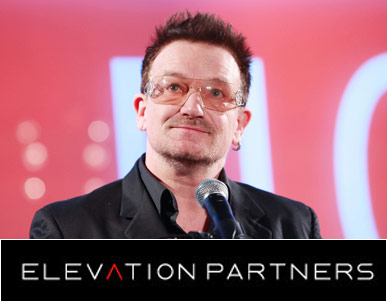 As an epitome of a rockstar entrepreneur, Bono is known for a vast array of different business endeavors. For example, back in 1992 he bought a two-star Clarence Hotel with guitarist Edge and turned it into a five-star resort.
Film music and poetry are among other Bono's interests, which also include a place on the board of Elevation Partners private-equity company. The firm owns a minority stake in Forbes Media LLC, as well as a 1.5% stake in Facebook. Last year, Bono's stake alone was estimated at staggering $1 billion.
David Bowie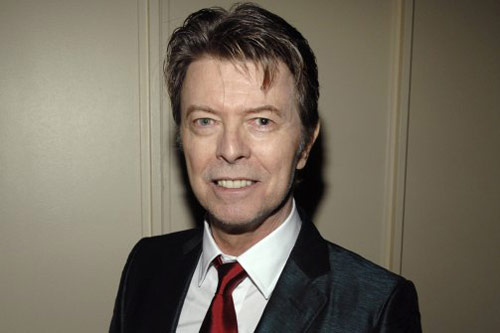 David Bowie's visionary spirit was clearly not limited only to the music domain, as "Ziggy Stardust" singer was among the first musicians to realize the power of the web.
During the late '90s, he launched a tech company and an internet provider, just to start his own record label several years later.
Pete Wentz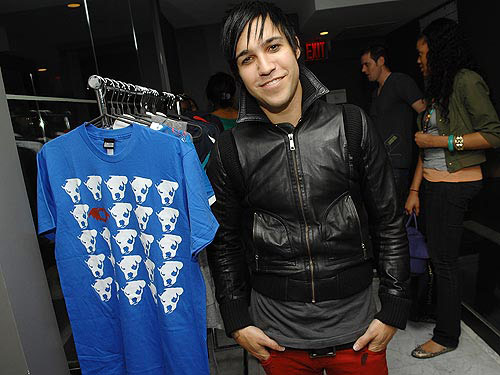 He might often be considered as just a teenage pop punk star, but Fall Out Boy bassist Pete Wentz is in fact a versatile entrepreneur, with his endeavors covering multiple domains, including fashion, books, nightclubs, art and more.
He owns a company Clandestine Industries that distributes clothing, books and other products highly popular among emo and pop punk fans. Pete also opened a New York nightclub called Angels & Kings and wrote a book titled "The Boy With the Thorn in His Side."
Ted Nugent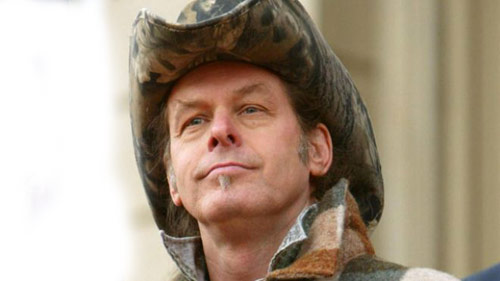 When not jamming away, making special acting appearances or unleashing political rants, Motor City Madman is the owner of his very own brand of hunting arrows.
We all know multiple rockstars who own their restaurants, bars or even action figures, but hunting arrows are definitely unique for the Nuge, earning him an instant spot on the list.
Vince Neil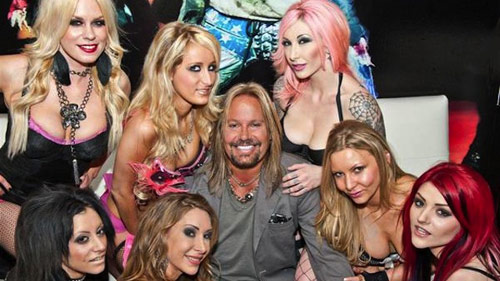 We'll end it in true rock 'n' roll style - with strippers, booze and Motley Crue. Singer Vince Neil had his share of entrepreneurial efforts over the years, which include a Vince Neil Ink tattoo parlor in Las Vegas, a wine-making company Vince Vinayards, "Off The Strip Poker Tournament" in Las Vegas, a brand of tequila called Tres Rios and his very own Vince Neil's Girls, Girls, Girls strip club. What more can a man ask?
It might seem that we've only scratched the surface here, so if you know of any other rockstar entrepreneurs that could join the lucky 13, feel free to let us know in the comments.