Top 15 Songs for the Hard-Working Folk
The job complaints that sound groovy.
Maria_Pro
Ultimate Guitar
Posted Jun 21, 2017 07:08 PM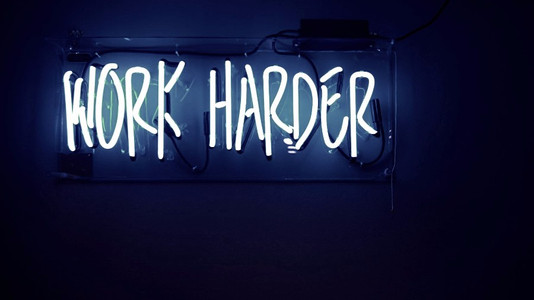 Some say 'We are known for the work we do,' and that's especially true regarding the musicians who composed some good tunes about daily drudgery of men and women putting in those 40 hours week after week. Whether you've clocked out by now or just taking your morning coffee before work, we hope you'll enjoy this little nostalgic playlist dedicated to the people who work hard every day and take their pride in it.
'16 Tones' by Tennessee Ernie Ford (1955)
'You load sixteen tons, what do you get?
Another day older and deeper in debt
Saint Peter don't you call me 'cause I can't go
I owe my soul to the company store.'
It was written and first recorded by Merle Travis at the Radio Recorders Studio B in Hollywood, California in 1946. The most popular version of the song was recorded in 1955 by Tennessee Ernie Ford. With Ford's snapping fingers and a unique clarinet-driven pop arrangement, it quickly became a million seller. It held the #1 position on Billboard's country music chart for ten weeks straight. It also spent four weeks at #1 in the UK Singles Chart.
The line 'I owe my soul to the company store' is a symbolic description of a new type of slavery. Coal miners received a half of their salary in checks, which could be used only in the factory store. The stores sold goods at a high price but provided special loans for the miners. It was a trick to accumulate their debt so that people could not quit their jobs.
The song has been recorded many times, by various famous artists such as B.B. King, Bo Diddley, Stevie Wonder, Tom Jones, Jerry Reed, Johnny Cash, Eels, The Dandy Warhols, etc.
'Working on the Building' (spiritual)
'I'm working on the building
It's a true foundation
I'm holding up the blood-stained
Banner for my lord
Well I never get tired, tired, tired of working on the building
I'm going up to heaven to get my reward.'
An early version of the song, likely a Negro spiritual of indeterminate origin, was collected in a 1929 book, Old Songs Hymnal by Dorothy G. Bolton. The song became popularly associated with Southern gospel music when The Carter Family recorded in 1934 for Bluebird Records.
It has been recorded many times, by artists such as Bill Monroe, Elvis Presley, B. B. King, Brother Joe May and others.
'Got a Job' by The Miracles (1958)
'You've been houndin' me to get a job
Well I finally did & my boss is a slob
He's on my back really all day long
It seems like everything I do is wrong
Well, I fin'lly fin'lly fin'lly fin'lly fin'lly (got a job)
Sha na na na, sha na na na na.'
This song was an answer record to The Silhouettes' #1 hit 'Get A Job.'
It was the first single recorded by a then-teenage partnership of Berry Gordy and Smokey Robinson. Before the song was released, the group changed their name to the Miracles. After earning only $3.19 for his production success, Gordy was told by Robinson to form his own label, which Gordy did, creating Tamla Records in 1959.
'Hard Day's Night' by The Beatles (1964)
'It's been a hard day's night, and I've been working like a dog
It's been a hard day's night, I should be sleeping like a log
But when I get home to you I find the things that you do
Will make me feel alright.'
This song topped the charts in both the UK and the US. Both singles held the top position for a couple of weeks. It was the first time any artist had accomplished this.
The title was taken from an expression Ringo used to say. In a 1964 interview with DJ Dave Hull, Ringo explained: "We went to do a job, and we'd worked all day, and we happened to work all night. I came up still thinking it was day, I suppose, and I said, 'It's been a hard day...' and I looked around and saw it was dark, so I said, 'Night!' So we came to 'A Hard Day's Night.'
'Five O'Clock World' by The Vogues (1965)
'Tradin my time for the pay I get
Livin on money that I ain't made yet
I've been goin tryin to make my way
While I live for the end of the day.'
The song is about the hopelessness of having to work for a living for somebody else every day.
It was written by a former bank employee in Memphis named Allen Reynolds and recorded by American vocal group The Vogues. It has reached #1 in various US and Canadian radio charts. The recording begins with a repeating modal figure on 12-string acoustic guitar and swings into stride with a low brass drone and work-song shouts drenched in reverb.
'Working Man Blues' by Merle Haggard (1969)
'Hey hey, the working man, the working man like me
I ain't never been on welfare, that's one place I won't be
Cause I'll be working long as my two hands are fit to use
I drink a little beer in a tavern
Sing a little bit of these working man blues'
One of several signature songs of an American country music artist Merle Haggard. It pays tribute to a core group of his fans: The American blue-collared working man. He sings on behalf of one of these workers, expressing pride in values such as hard work and sacrifice.
'Working Class Hero' by John Lennon (1970)
'When they've tortured and scared you for twenty-odd years
Then they expect you to pick a career
When you can't really function you're so full of fear
A working class hero is something to be
A working class hero is something to be.'
This is a song by John Lennon from his first album after the break-up of the Beatles. A lot of US radio stations banned the song for its use of the word 'fucking.'
The song caused a fair amount of controversy for John Lennon, as his detractors pointed out that he was raised in an upper-middle-class home by his aunt and had no right to call himself a working-class hero. In an interview with Rolling Stone just three days before his death, Lennon explained: 'The thing about the 'Working Class Hero' song that nobody ever got right was that it was supposed to be sardonic - it had nothing to do with socialism, it had to do with 'If you want to go through that trip, you'll get up to where I am, and this is what you'll be.' Because I've been successful as an artist, and have been happy and unhappy, and I've been unknown in Liverpool or Hamburg and been happy and unhappy.'
'Draggin the Line' by Tommy James (1971)
'Making a living the old, hard way.
Taking and giving my day by day.
I dig the snow and the rain and the bright sunshine.
I'm draggin' the line (draggin' the line)'
This is a hit song by American rock musician Tommy James, who went solo after Tommy James and the Shondells broke up in 1970. It has been falsely speculated that the song's title and lyrics refer to cocaine use. The singer explained in his interview: 'I wrote the song up at my farm in 1970, and it was with Bob King. My farm was in upstate New York, I had a couple hundred acres. It was a song I probably couldn't have written in the city. 'Draggin' the Line' just means working every day. Nothing really very mysterious about it.'
'Take This Job and Shove It' by Johnny Paycheck (1977)
'You better not try to stand in my way
As I'm walking out the door
Take this job and shove it
I ain't working here no more.'
Everyone who's ever hated their job has wanted to tell the boss where to shove their job. But for some things, it's better to remain unsaid.
The record hit number one on the country charts for two weeks, spending 18 weeks on the charts. It was Paycheck's only #1 hit. The lyrics were inspired by a popular career advice book called 'Take This Job and Love It.' The song was written by country singer David Allan Coe, who would later ruin his career by releasing an album full of incredibly racist and pornographic songs.
You should also check out Dead Kennedys' cover of this song.
'9 to 5' by Dolly Parton (1980)
'Workin' 9 to 5
What a way to make a livin'
Barely gettin' by
It's all takin' and no givin'
They just use your mind
And they never give you credit
It's enough to drive you
Crazy if you let it.'
Dolly Parton originally performed the song for the 1980 comedy film of the same name. It was also the centerpiece of Parton's 9 to 5 and Odd Jobs album, released in late 1980.
The song owes its title to an organization founded in 1973 with the aim of bringing about better treatment for women in the workplace.
'Working For a Living' by Huey Lewis & The News (1982)
'Hey I'm not complaining 'cause I really need the work
Hitting up my buddy's got me feeling like a jerk
Hundred dollar car note, two hundred rent.
I get a check on Friday, but it's already spent.
Workin' for a livin' (workin')
Workin' for a livin' (workin')
Workin' for a livin', livin' and workin'
I'm taking what they giving 'cause I'm working for a livin'
This is a single by American rock band Huey Lewis and the News was included on their 1982 album 'Picture This.' The song is a tribute to the working man, but it took on new meaning when the band ran into problems with their record company in late 1982. Since their only real hit was 'Do You Believe In Love?' they struggled to fill small venues, worked six nights a week, and stayed at cheap hotels while playing songs that would later become huge hits.
'Hard Workin' Man' by Brooks & Dunn (1993)
'I'm a hard, hard workin man
I got it all on the line
For a peace of the promised land
I'm burnin' my candle at both ends
'Bout the only way to keep the fire goin'
Is to outrun the wind.'
This song was written by Ronnie Dunn, and recorded by American country music duo Brooks & Dunn that peaked at #4 on the US Country charts.
The main message of the song is that it's good to take pride in your work. It describes hard working people who end each day with calloused hands and soaked with sweat, but still look forward to getting up the next day to repeat all over again.
'Workin'' by Lynyrd Skynyrd (1999)
'So - I keep on working
Like a working man do
I gotta buy my baby shoes
I keep on working
It's the only thing to do
I make my living by the sweat of my brow
Oh - working just like you-uh.'
This is the opening track from Lynyrd Skynyrd 's 9th album'Edge of Forever.' Lead singer Johnny Van Zant said: "Well I think that goes back to our upbringing. We always have worked in our life, and our fans are working class people, and that's what we believe in doing - we're probably one of the hardest working bands out there and have always been out there every year.'
'Work Hard, Play Harder' by Gretchen Wilson (2009)
The first single release from Wilson's own Redneck Records, the singer co-wrote the song with John Rich and Vicky McGehee. Gretchen said: 'This song all started with the tapping of a foot and John playing a riff on the acoustic [guitar]. We just started talking about what we feel makes a good American, a good role model. Then we started throwing ideas around. We all agreed we are in a funk in this country, and we don't know if we, as a country, are a bad parent, or what has happened. We have lost that good feeling that comes from working hard and feeling proud that you earned something.'
'Drinking Class' by Lee Brice (2014)
'I belong to the drinking class
Monday through Friday, man we bust our backs
If you're one of us, raise your glass
I belong to the drinking class'
This song finds Lee Brice paying tribute to the hard-working man who gets up early and works hard every day. He explained in his interview:'There's hardly any middle class anymore," he lamented. "You have super-rich people, the half-percent, that when they make a billion dollars, they just can't seem to think that that's enough. They go and make another billion dollars, and then you have this big Grand Canyon, and you have everybody on the other side. And that's all of us, trying to scrap out a living.'