Top 17 Loudest Bands
Bands and artists whose shows are REALLY loud.
N-D
Ultimate Guitar

N-D
UG editor. Music lover. Constant searcher of something interesting and unique.
Posted Mar 11, 2017 03:53 PM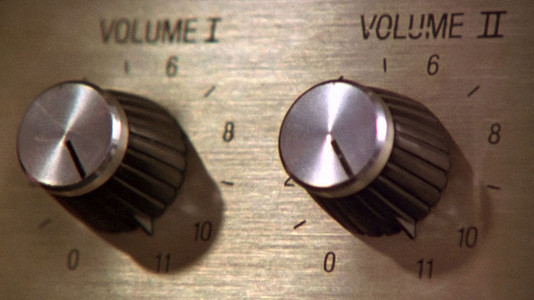 The loudest band in the world is a subject of some dispute in musical circles. Many bands have claimed to be the loudest, measuring this in various ways including with decibel meters at concerts and by engineering analysis of the CDs on which their albums are published. The "Guinness World Records" no longer celebrate "The Loudest Band in the World" for fear of promoting damage to ears.
But anyway "loudness war" is still actual. So we have prepared a special rundown of 17 bands and artists who are really loud at their concerts.
Note: Sound level may be metered on several ways: Average, maximum level (with the sound level meter set to Fast, Slow, Impulse, og Peak), etc. In addition, there are several decibel scales. Therefore, the decibels on the following list are not necessarily comparable. Anyway this list is not scientific - it's more about the feeling.
Just before starting here's the decibel's scale for example: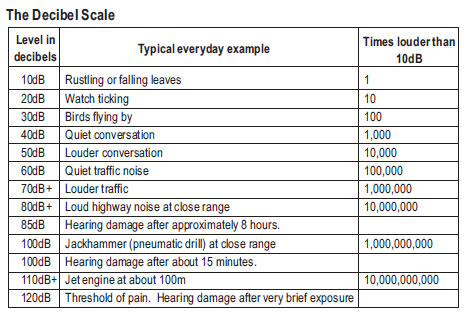 And here's the list.
17. Led Zeppelin
Daniel Kreps of Rolling Stone argues that "Whole Lotta Love" established Led Zeppelin's reputation as one of the loudest bands of their time. The American Speech-Language-Hearing Association has proven Zep's big sound status by measuring a performance of "Heartbreaker" at 130 dB.
16. Deep Purple
Deep Purple held the record and were recognized by The Guinness Book of World Records as the "globe's loudest band" when in a concert at the London Rainbow Theatre in 1972 their sound reached 117 dB. Three of their audience members were rendered unconscious.
15. The Who
The Who were listed as the "record holder," at 126 dB, measured at a distance of 32 meters from the speakers at a concert at The Valley in London on 31 May 1976. Pete Townshend famously suffers from tinnitus.
14. Motörhead
In 1986, Motörhead reached a reported decibel level of 130 at the Cleveland Variety Theater. The plaster in the ceiling of the building started to crack and fall onto the crowd below, after the band reached those 130 decibels.
13. Leftfield
Pioneering English electronic band Leftfield became known for the volume of its live shows on the tour to support their debut album "Leftism." In June 1996, while the group was playing at Brixton Academy, the sound system caused dust and plaster to fall from the roof. Sound volume was 137 dB.
12. Gallows
British punk band Gallows wanted to set a new record so locked themselves into a studio and turned the amps up to a flab-wobbling 132.5db.
11. Amon Tobin
Brazilian electronic musician and sound engineer Amon Tobin released his seventh studio album "ISAM" in 2011, and his live performance of that record is undeniably loud, especially when that sub bass kicked in. Also, these shows include an exclusive innovative visualization.
10. Sonic Youth
Sonic Youth are undeniably one of the loudest bands live, especially when they perform their more noisy songs.
9. The Prodigy
British "electronic punks" The Prodigy have really intense and loud shows, which are often louder than 100db (and more).
8. Manowar
Manowar are one claimant of the title of "loudest band in the world", citing a measurement of 129.5 dB in 1994 in Hanover. However, The Guinness Book of World Records listed Manowar as the record holder for the loudest musical performance for an earlier performance in 1984. Guinness does not recognize Manowar's later claim, because it no longer includes a category of loudest band, reportedly because it does not want to encourage hearing damage. Though in 2008 Manowar achieved an SPL of 139 dB during the sound check (not the actual performance) at the Magic Circle Fest.
7. KISS
On July 15, 2009, in Ottawa, Canada, KISS achieved an SPL of 136 dB measured during their live performance (not the sound check). After noise complaints from neighbors in the area, the band was forced to turn the volume down.
6. My Bloody Valentine
My Bloody Valentine are so well known for their loud, vibrating music that they actually hand out earplugs as you go in to watch their shows. The climax is the "holocaust" section of the song "You Made Me Realise," 20-minutes of unrelenting noise that batters the audience into submission.
5. Godflesh
Godflesh, industrial metal band led by Justin Broadrick, are well known for their own standards of loudness with the powerful bass, low-tuned guitar and totally destructive drum machine.
4. Swans
Another industrial metal gods, Swans set new levels of loudness, especially after their reunion in 2010. It's a total wall of sound, while you can actually hear all sounds, while their early shows were truly cathartic, with mountains of sound through it.
3. Merzbow
Merzbow aka Masami Akita is undeniably one of the biggest name on the noise scene, and his harsh noise (the most extreme subgenre of noise) shows is undeniably one of the loudest concerts ever.
2. Prurient
What was "popularized" by Merzbow, became even bigger with Prurient aka Dominick Fernow, American electronic/noise musician. Especially with his earlier shows which were just a wall of sound with torturing the amps and different sound devices - a great way to express your anger. By the way, Prurient's shows are different, and some of them are much more music-centered.
1. Sunn O)))
The true power of drone doom gods Sunn O))) is felt in a live setting... Walls of amplifiers and low frequencies that are sooooooo loud. We mean, REALLY loud...
0. Spinal Tap
In the "This Is Spinal Tap" movie the band is presented as "one of England's loudest bands" - and it is. Because who else can turn up their amplifiers to 11?..
Know more bands whose shows are really loud? Feel free to post them in the comment section below.