Top 25 Covers Better Than the Originals
As voted by UG community.
jomatami
Ultimate Guitar

jomatami
UG News editor since early 2013. King Crimson fan. I handle the news around here.
Posted Nov 04, 2016 06:03 PM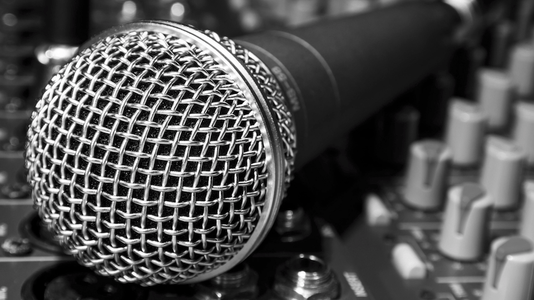 This week's traditional Wednesday Question saw the people of UG community discussing the matter of cover songs that are superior to original versions.
We received plenty of votes and close to 800 comments, all of which were summed up into a Top 25 rundown.
Before kicking things off, this week's honorable mentions are:
Ghost - If You Have Ghosts (Roky Erickson cover)
Eric Clapton - Cocaine (J.J. Cale cover)
Korn - Word Up! (Cameo cover)
Björk - It's Oh So Quiet (Horst Winter/Betty Hutton cover)
Sepultura - War (Bob Marley & The Wailers cover)
With that out of the way, the list awaits below.
25. Rage Against the Machine - Renegades of Funk (Afrika Bambaataa & Soulsonic Force cover)
Originally released back in 1983 by Afrika Bambaataa and the Soulsonic Force, "Renegades of Funk" became one of Rage Against the Machine's staple tunes on their fourth and seemingly final album "Renegades" in 2000.
24. Limp Bizkit - Faith (George Michael cover)
In 1998, the Limp Bizkit boys took George Michael's staple 1987 pop hit "Faith" and injected it with a nice chunk of rap metal vibe. The result is this week's No. 24.
23. Stevie Ray Vaughan & Double Trouble - Texas Flood (Larry Davis cover)
Back in the early '80s, Mr. Stevie Ray Vaughan took a Larry Davis' 1958 blues standard "Texas Flood" and turned it into one of the standout tunes of his repertoire.
22. The Black Crowes - Hard to Handle (Otis Redding cover)
At No. 22, it's The Black Crowes with their 1990 rendition of Otis Redding's classic 1968 tune "Hard to Handle."
21. 311 - Love Song (The Cure cover)
In 2004, 311 took The Cure's 1989 "Lovesong" and gave it a whole new charm as part of the "50 First Dates" movie soundtrack.
20. The Clash - I Fought The Law (The Crickets/The Bobby Fuller Four cover)
As one of those covers most people don't even know are covers, up next are The Clash with their 1979 version of The Crickets' 1960 tune "I Fought the Law."
19. Alien Ant Farm - Smooth Criminal (Michael Jackson cover)
There were a few disagreements about Alien Ant Farm's version of "Smooth Criminal" beating Michael Jackson's original version, but the nomination ultimately received enough votes for spot No. 19.
18. The Beatles - Twist and Shout (The Top Notes cover)
One of The Beatles' first hit singles ever, the "Twist and Shout" track off their 1963 debut record "Please Please Me," is actually a cover of a song released in 1961 by The Top Notes.
17. Fantômas - Rosemary's Baby (Christopher Komeda cover)
Up next, it's the one and only Fantômas and their rendition of "Rosemary's Baby." In the words of our very own N-D, "I can't decide what I like more - this or the cover of Nino Rota's 'The Godfather' - the whole 'The Director's Cut' album is just fantastically great! And yes, Mike Patton is just an insane genius!"
The whole "The Director's Cut" record is essentially a collection of theme songs from a variety of classic horror and thriller film.
16. Marilyn Manson - Sweet Dreams (Are Made of This) (Eurythmics cover)
In 1996, Marilyn Manson scored quite a hit by taking Eurythmics signature 1983 track "Sweet Dreams" and infusing it with his signature deranged vibe.
15. Deftones - The Chauffeur (Duran Duran cover)
You folks gave kudos to Deftones coves in general - their version of Sade's "No Ordinary Love," The Cars' "Drive," and The Cure's "If Only Tonight We Could Sleep," but the one that gets to represent the boys this week is their rendition of Duran Duran's "The Chauffeur."
14. Guns N' Roses - Knockin' on Heaven's Door (Bob Dylan cover)
As the first out of two Bob Dylan covers you folks deemed superior to the original version, at No. 14 are Guns N' Roses with "Knockin' on Heaven's Door."
13. Muse - Feeling Good (Cy Grant/Nina Simone cover)
Originally written by Cy Grant in the early '60s and popularized by Nina Simone in 1965, this week's Lucky 13 goes to Muse and "Feeling Good."
12. Faith No More - Easy (Commodores cover)
At No. 12, it's Faith No More's 1992 cover of Commodores' 1977 tune "Easy."
11. Joe Cocker - With a Little Help From My Friends (The Beatles cover)
Besting The Beatles is no mean feat, and according to you folks, the man who's done it is late great Joe Cocker with his rendition of "With a Little Help From My Friends."
10. Quiet Riot - Cum on Feel the Noize (Slade cover)
Cracking the Top 10 open, it's Quiet Riot with their 1983 version of classic 1973 Slade track "Cum on Feel the Noize."
9. Van Halen - You Really Got Me (The Kinks cover)
In 1964, The Kinks delivered one of the first tunes that embodies what we see as heavy guitar distortion, the one and only "You Really Got Me." In 1978, Van Halen delivered their rendition of the track, earning a spot No. 9 of this list.
8. Red Hot Chili Peppers - Higher Ground (Stevie Wonder cover)
Adding a pinch of slap and gain to Stevie Wonder's staple track "Higher Ground," the Chili Peppers are up next at No. 8.
7. Nirvana - The Man Who Sold the World (David Bowie cover)
Nirvana actually fetched quite a few nominations here, including "Lake of Fire" (Meat Puppets cover), "Where Did You Sleep Last Night?" (Traditional/Leadbelly cover), "Plateau" (Meat Puppets cover), "Love Buzz" (Shocking Blue cover), "Oh, Me" (Meat Puppets cover), and "Molly's Lips" (The Vaselines cover), but the one that gets to represent Kurt Cobain and co. this week is "The Man Who Sold the World."
6. Led Zeppelin - When the Levee Breaks (Kansas Joe McCoy and Memphis Minnie cover)
As 2016pearsoow nicely summed it up, "they made it iconic." At No. 6, it's Led Zeppelin and their version of "When the Levee Breaks." In general, you folks acknowledged that Led Zeppelin are also worthy of making the rundown for a variety of their uncredited covers.
5. Metallica - Am I Evil? (Diamond Head cover)
As Diamond Head guitarist Brian Tatler put it, "I don't know what I'd have done without the money I made from the Metallica covers. It kept me going and allowed me to not have a day job. But it repays their debt in a way as well. The bands that they liked and have been influenced by benefited from the covers they did. And they're wearing their influences on their sleeves, and not trying to hide it, so it was good for everyone."
Other notable Metallica-related nominations include "Whiskey in the Jar" (Traditional/The Dubliners cover), "Turn the Page" (Bob Seger cover), "Breadfan" (Budgie cover), "So What?" (Anti-Nowhere League cover), and "Last Caress" (Misfits cover).
Anyhow, at No. 5, it's Metallica and "Am I Evil?".
4. Jeff Buckley - Hallelujah (Leonard Cohen cover)
There was some debate going on here whether Mr. Buckley's version of "Hallelujah" is really superior to Mr. Cohen's original, but the number of upvotes clearly places the man at No. 4 this week!
3. Michael Andrews & Gary Jules - Mad World (Tears For Fears cover)
Some call it the saddest song of all time... As you may or may not know, Michael Andrews wrote the whole score for the "Donny Darko" movie and also crafted the Tears for Fears cover, inviting Mr. Gary Jules on vocals. Anyhow, the bronze this week goes to "Mad World."
2. Johnny Cash - Hurt (Nine Inch Nails cover)
The words of Trent Reznor, which you may have already read several times, will suffice here: "I pop the video in, and wow... Tears welling, silence, goose-bumps... Wow... I felt like I just lost my girlfriend, because that song isn't mine anymore... It really made me think about how powerful music is as a medium and art form. I wrote some words and music in my bedroom as a way of staying sane, about a bleak and desperate place I was in, totally isolated and alone. Somehow that winds up reinterpreted by a music legend from a radically different era/genre and still retains sincerity and meaning - different, but every bit as pure."
At No. 2, it's late great Johnny Cash and his version of Nine Inch Nails' "Hurt."
1. The Jimi Hendrix Experience - All Along the Watchtower (Bob Dylan cover)
At the throne of UG this week, the tune you folks have branded an "obvious choice" for the gold - Mr. Jimi Hendrix's version of Bob Dylan's "All Along the Watchtower"!
And that wraps it up! Hope you enjoyed yet another ride, stay tuned until next week for the next one.