Top 5 Creative Guitar Makers
As a purveyor of fine and ridiculous instruments, I present to you my list of the five most interesting luthiers who consistently design completely abstract, non-conventional, fully-functional works of art.
meme578
Ultimate Guitar

meme578
Joel Bennett www.electricherald.com
Posted Apr 01, 2017 09:18 AM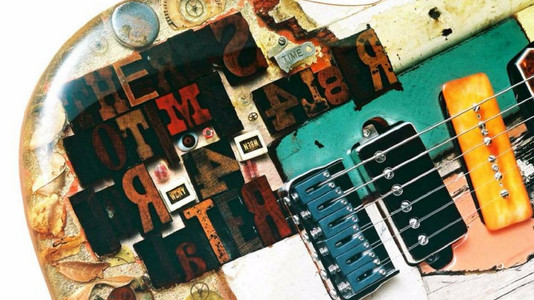 Working out of Athens, Ohio, Billy Rhinehart designs, carves, and paints all of guitars by hand. They're most definitely "one-offs", and each one is a work of art. They look better suited for hanging over the mantlepiece rather than playing around with - but that's only because they're so intricate and interesting to look at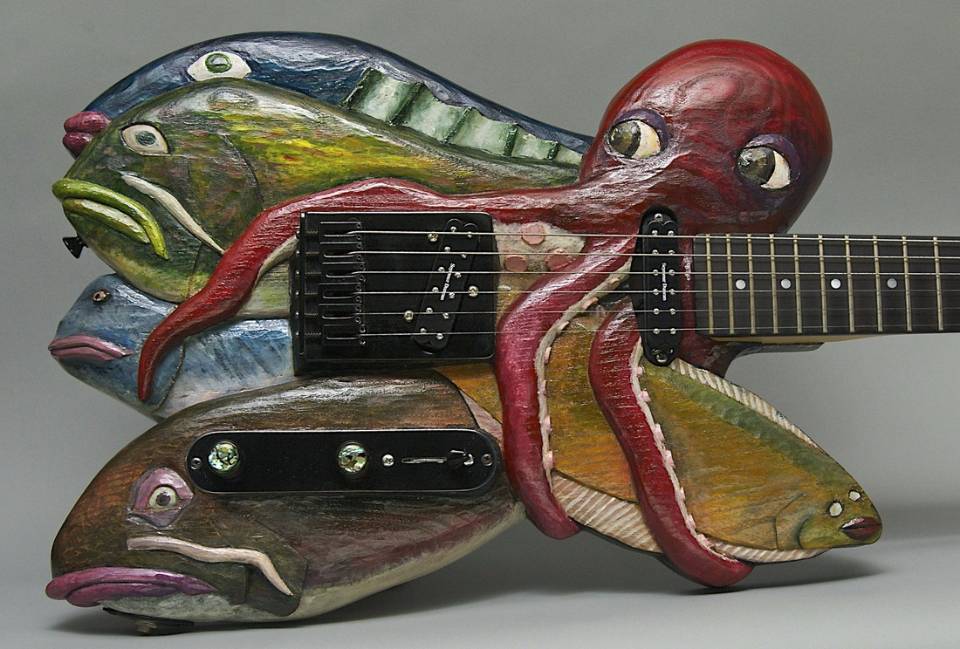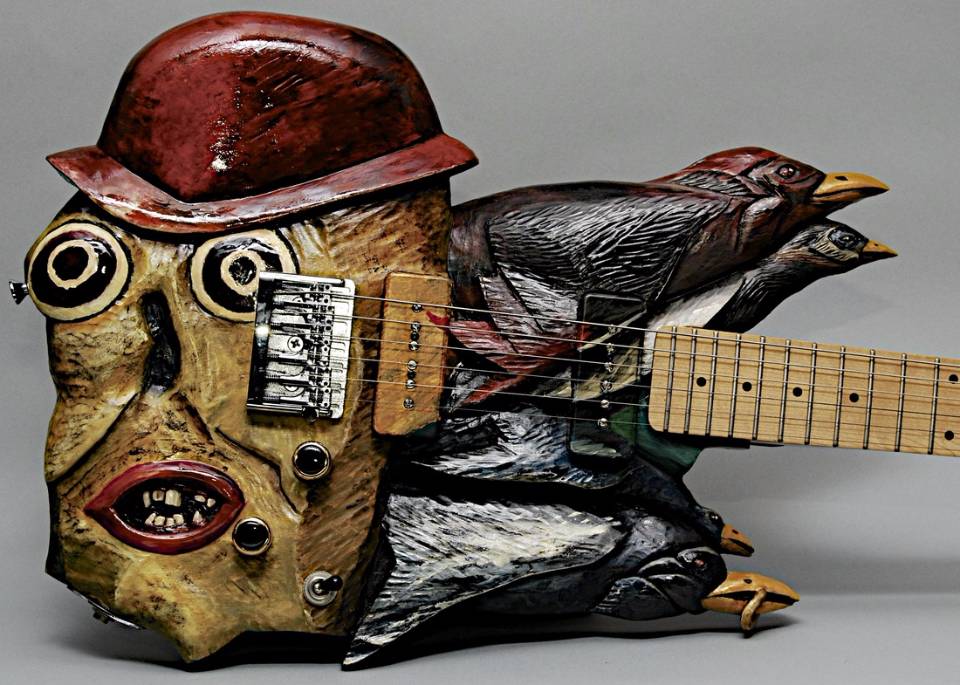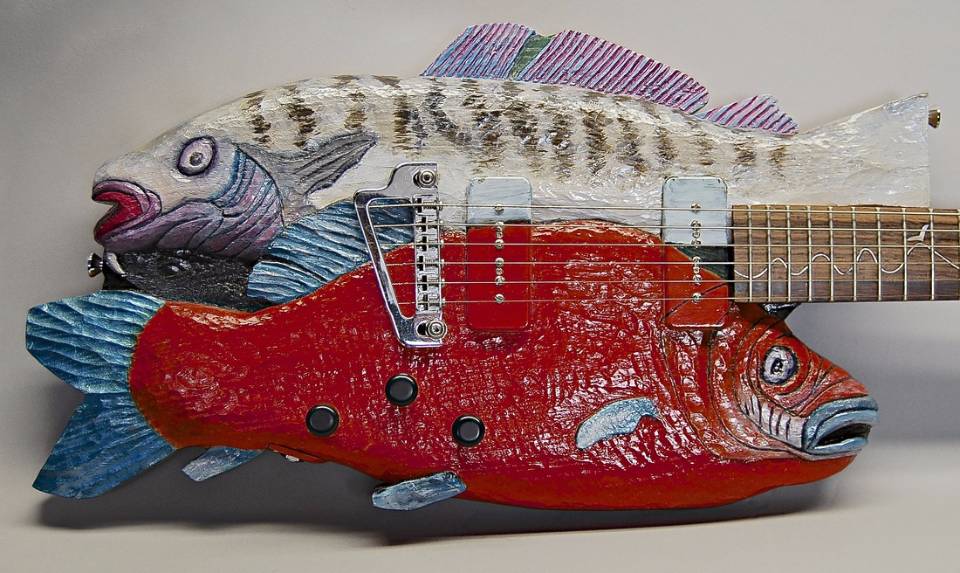 Ulrich Teuffel makes some interesting electric instruments - some of his models look like someone stringed up a few pieces of smashed up art nouveau furniture. But his Birdfish model (and subsequent Prodigy series) made an impression with Kirk Hammett, Billy Gibbons, and Hans Zimmer (among others). It's a minimalist design using as little wood as possible, utilizing the strength of a metal frame to suspend the hardware and give a futuristic appearance.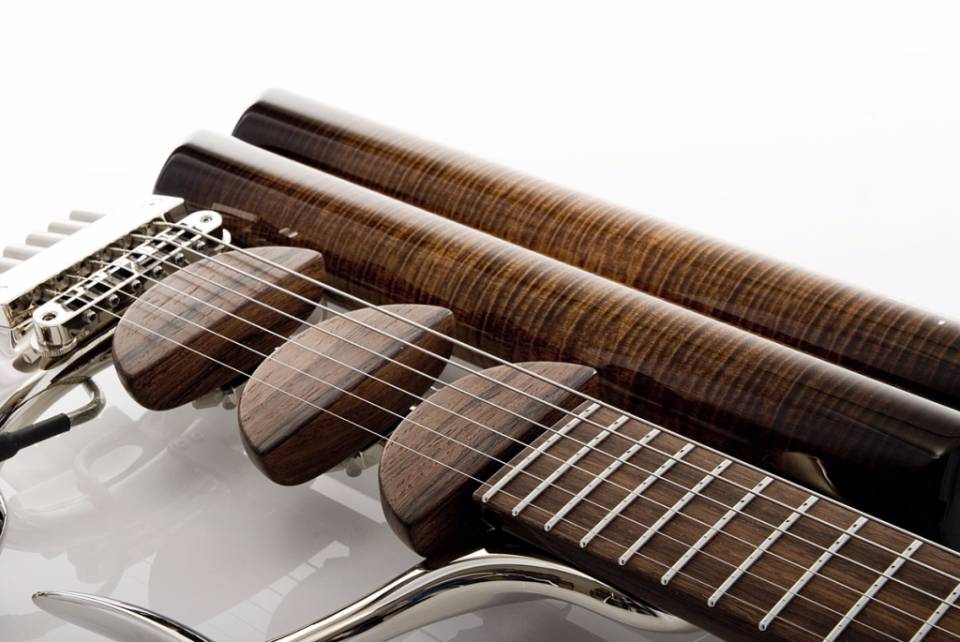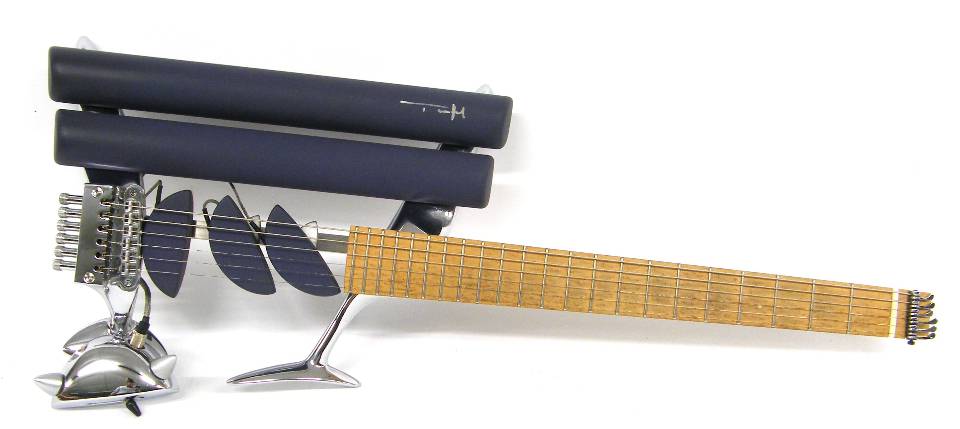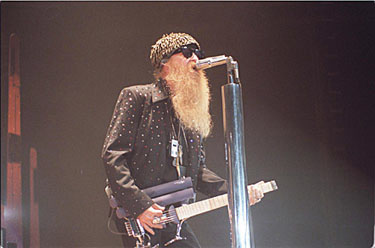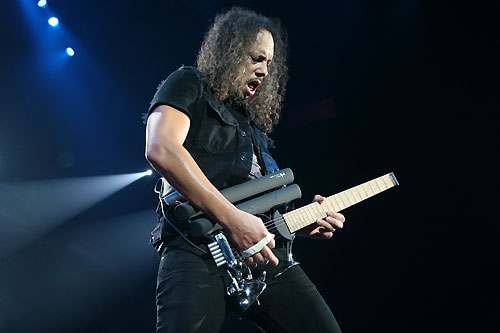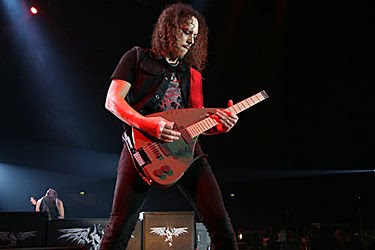 Michael Spalt's guitars are some of my favorites in the "abstract" genre. That's because each of his instruments are more of a controlled abstraction that comes from the hands of a perfectionist - he is a tasteful artist and a gifted engineer. His more fantastic body designs utilize an aluminum framing, but unlike Ulrich Teuffel's guitars, he opts to keep the wood in the mix - the results are simply awesome.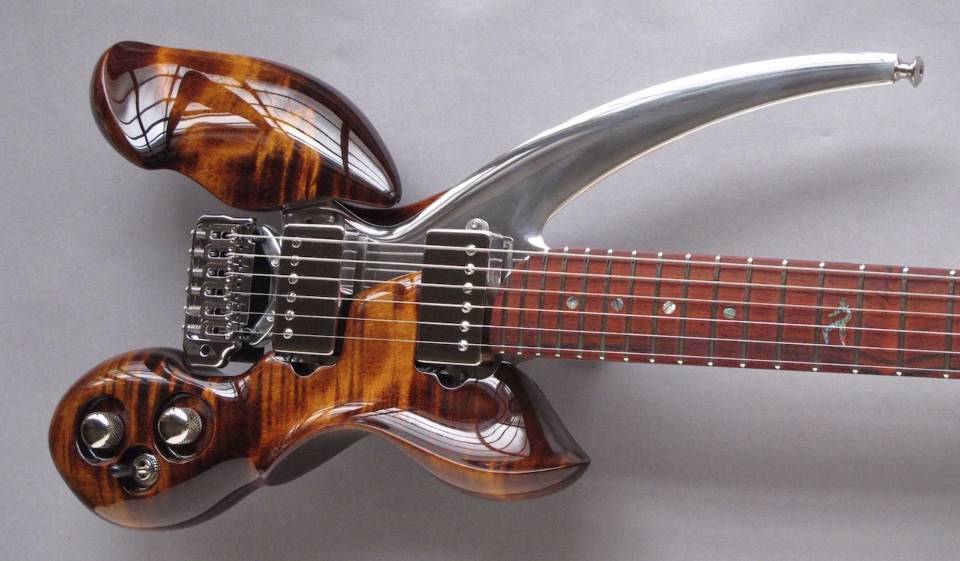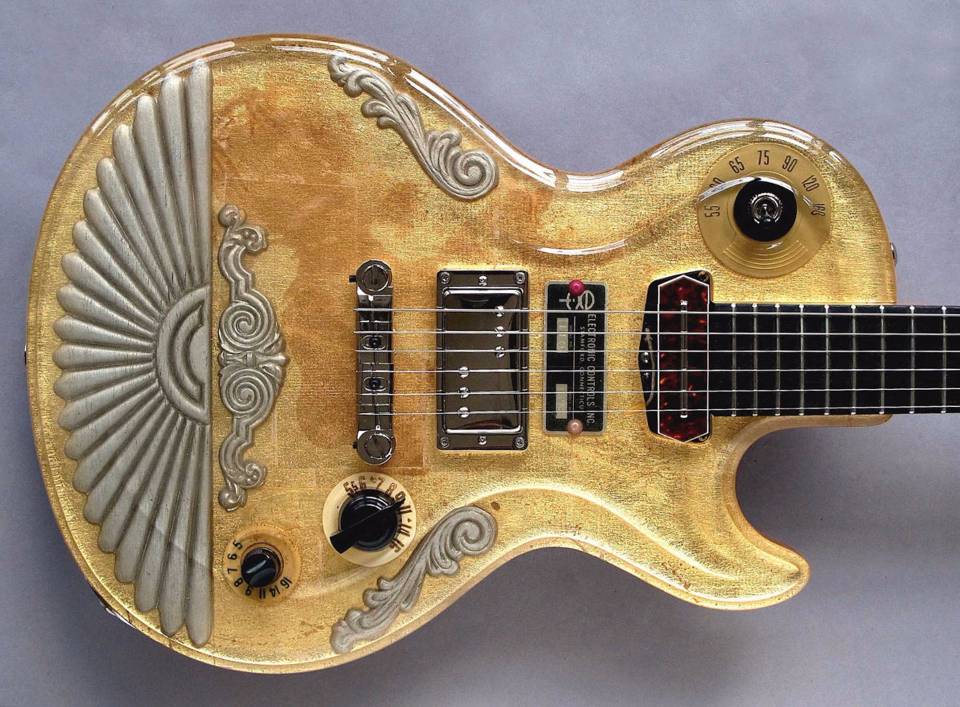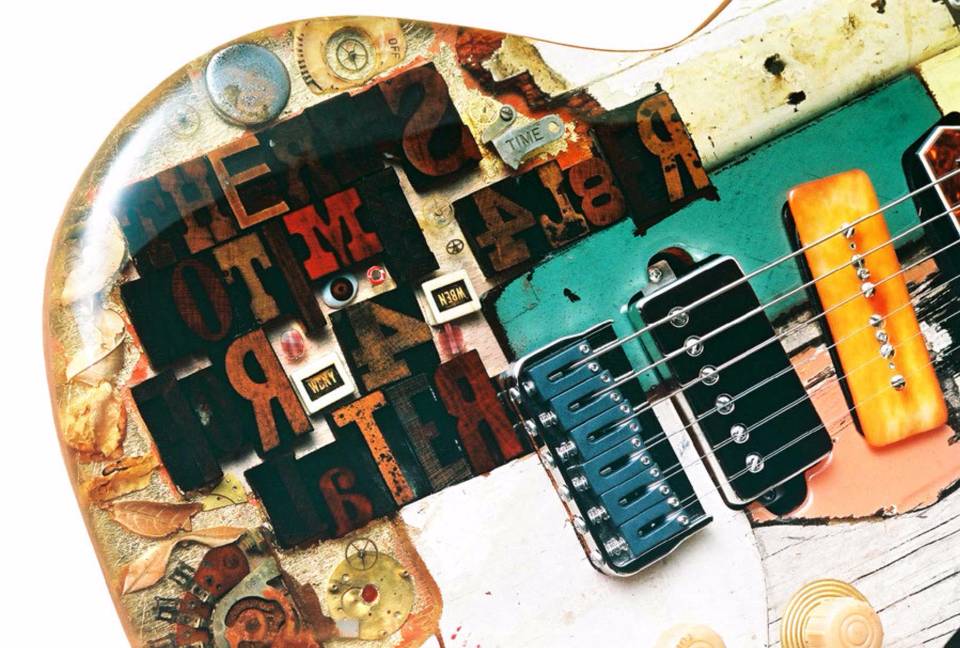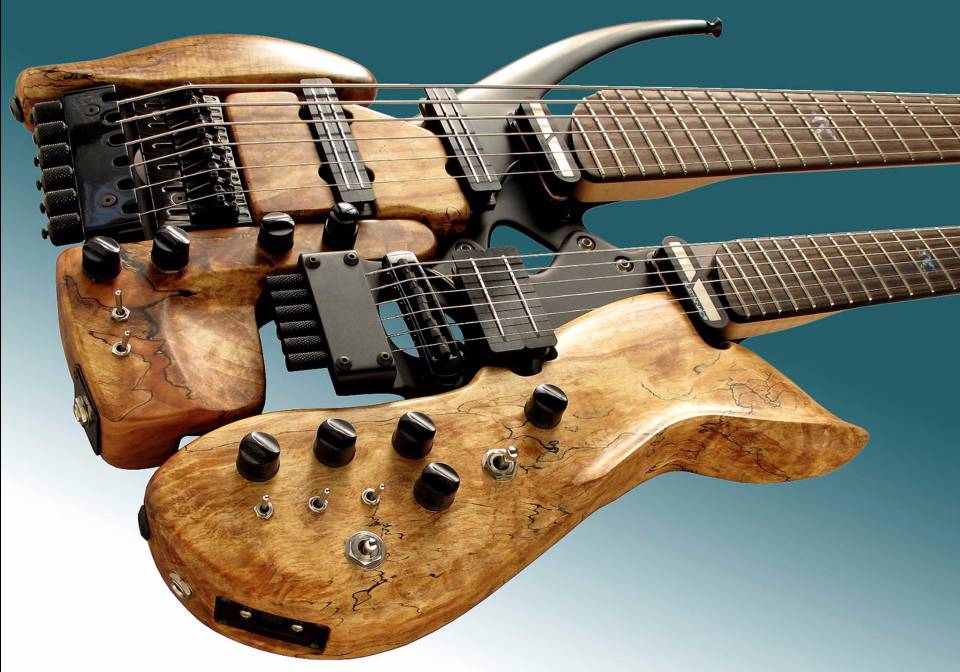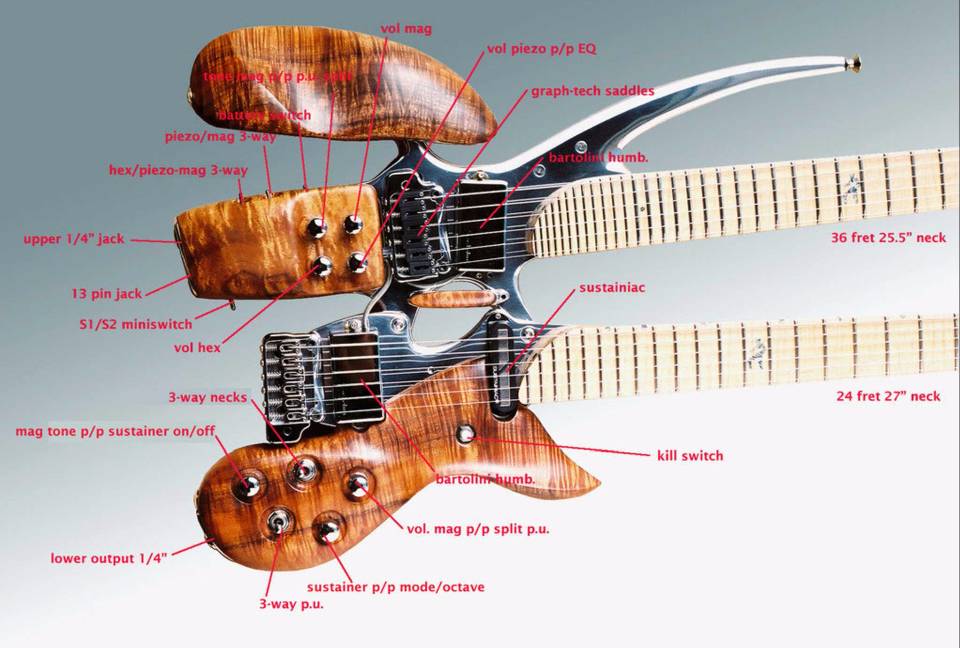 Andrew Scott's shop in Colorado may resemble an art exhibit more than an instrument shop, but as you can see by the many videos provided on his site - they are definitely made to be handled. The designs are probably a little bit excessive for a touring musician to feel comfortable swinging around on stage every night, but I'm a fan of Scott's wood combinations and preference for natural finishes…aside from the obvious wood carving talent!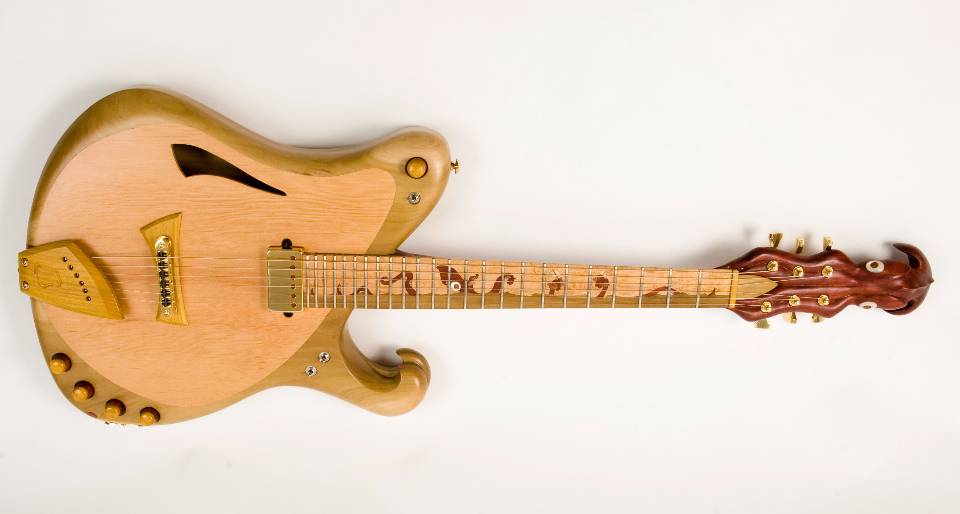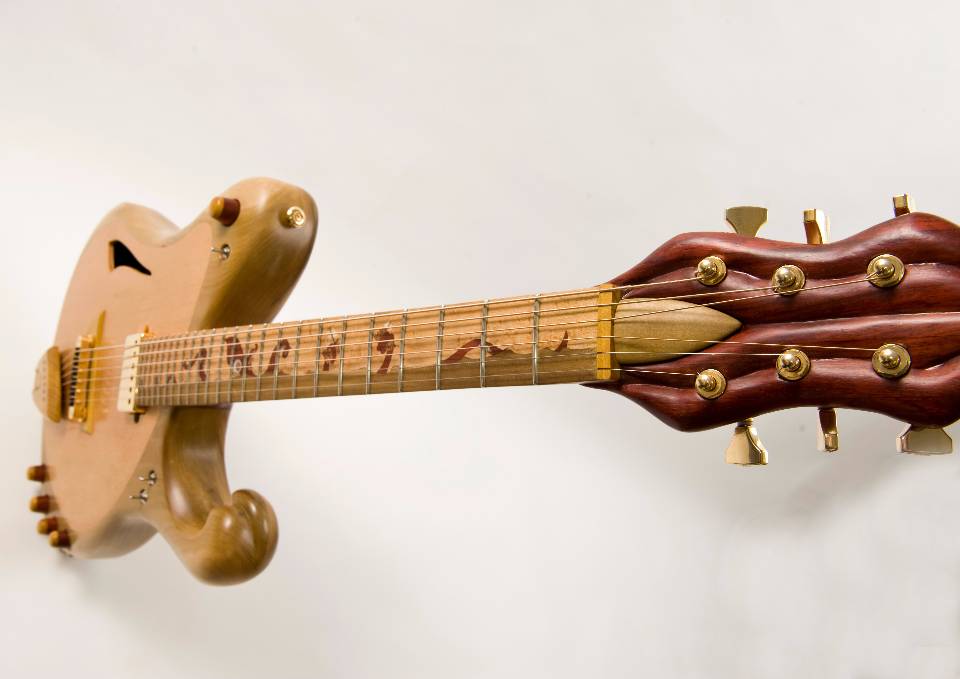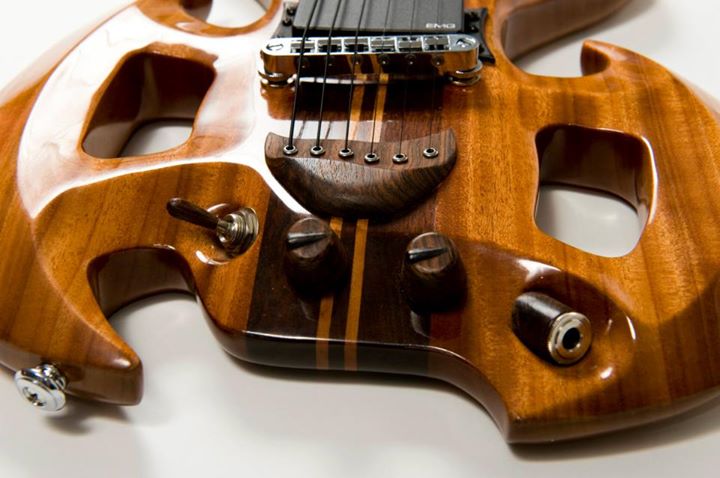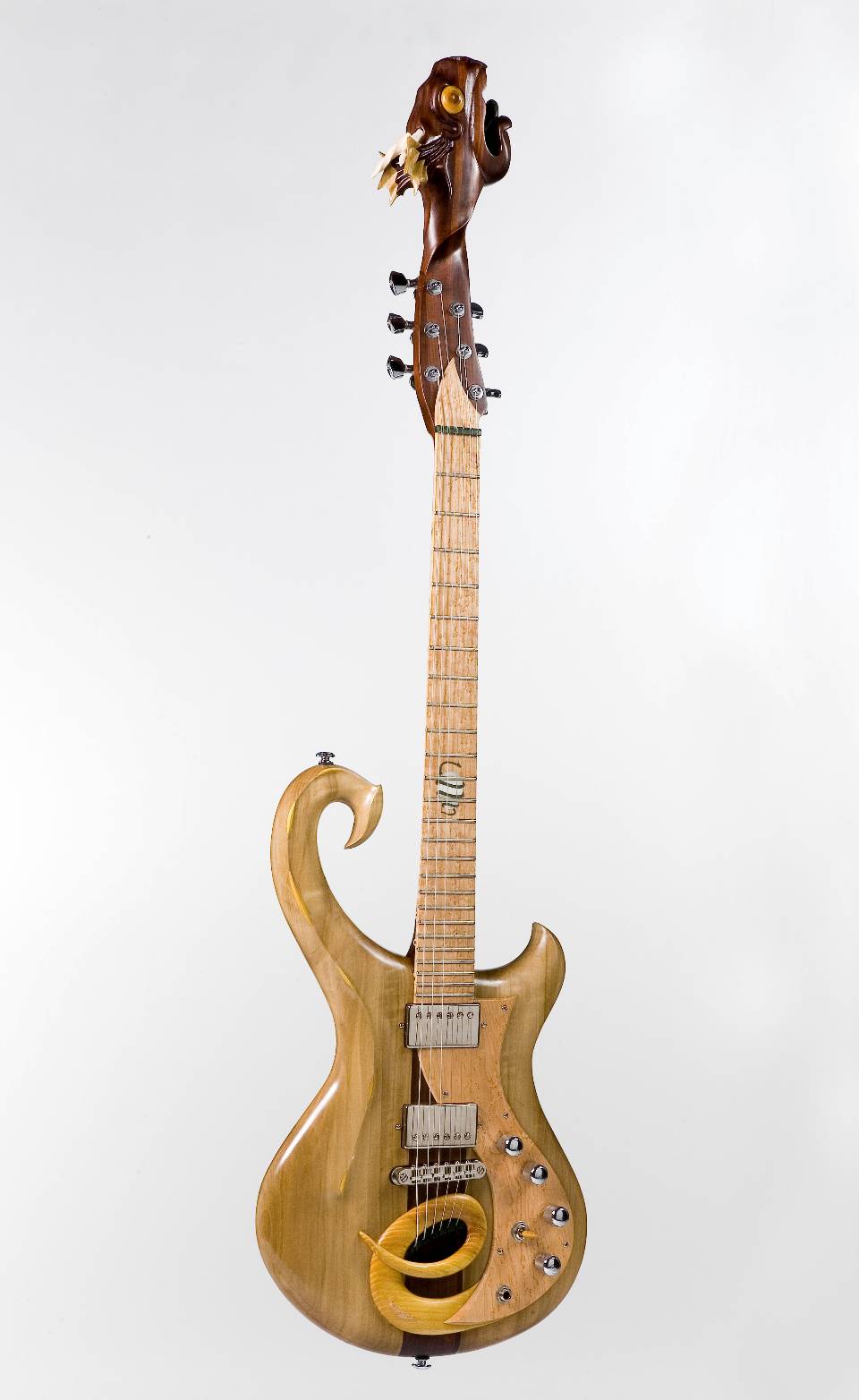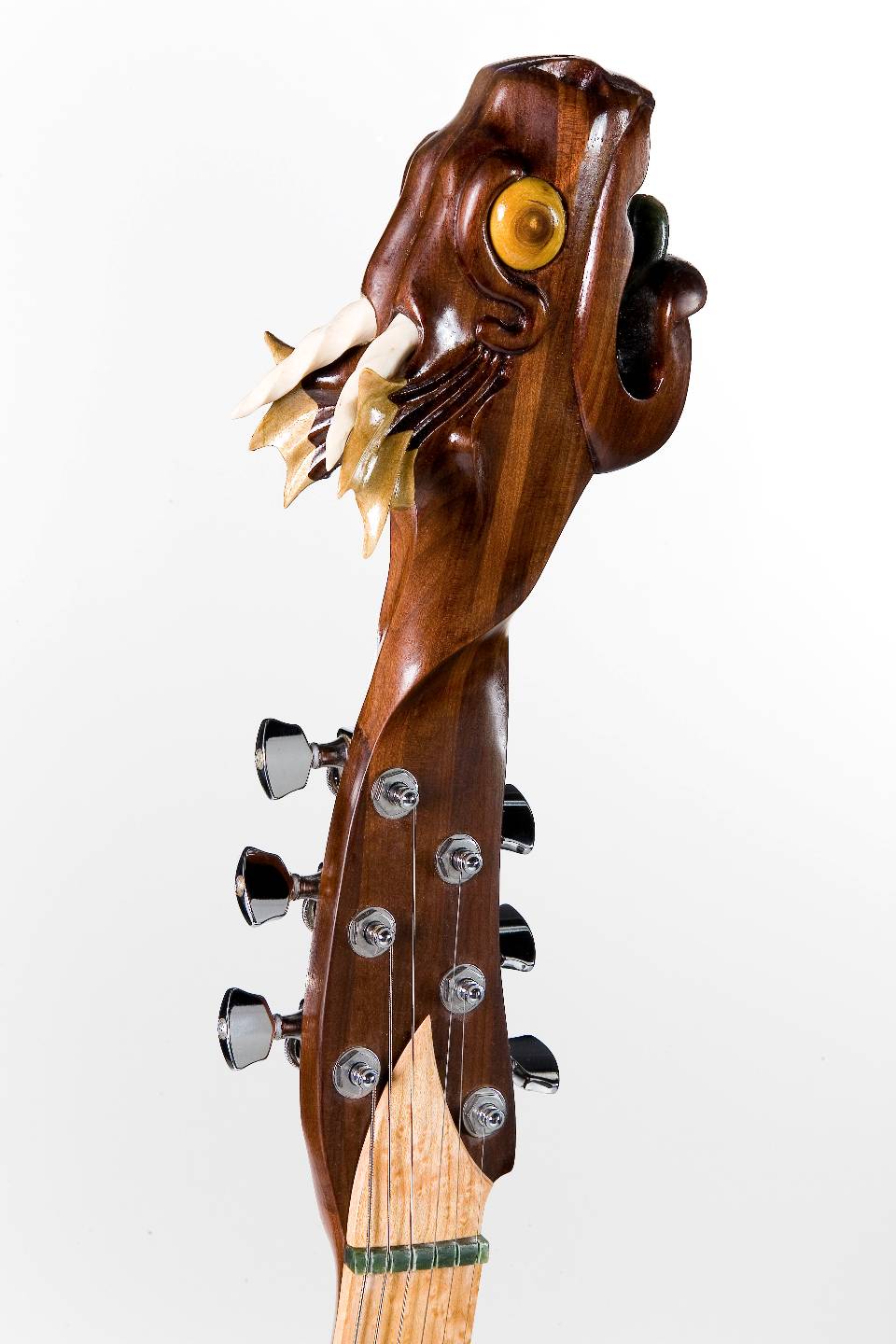 Auerswald Instruments - Germany
Ever wondered where you could get your very own Prince-symbol guitar? Jerry Auerswald in Germany can help you out there. I recommend you go to his website and just let the slideshow play through to get an education in his contributions to the world of "impressive yet mental" instruments.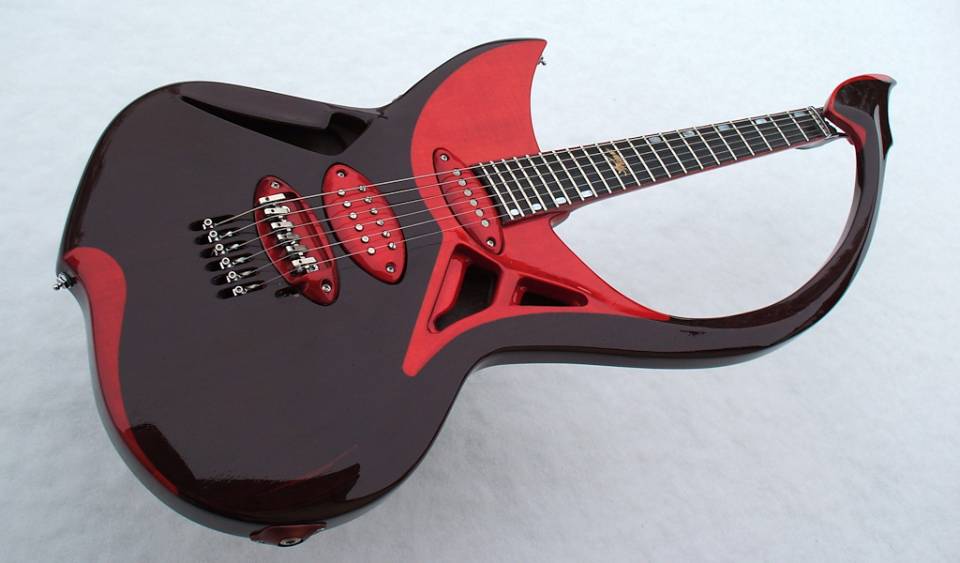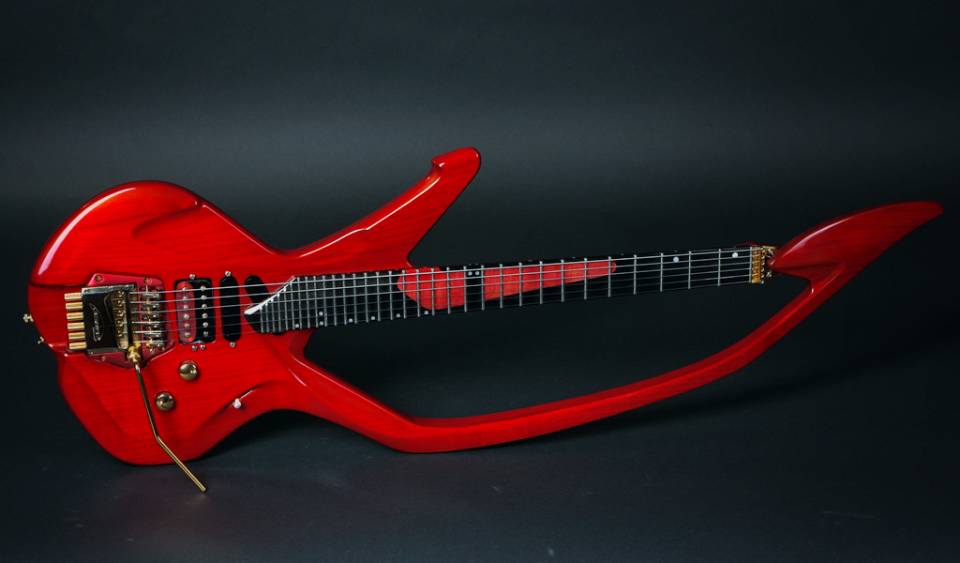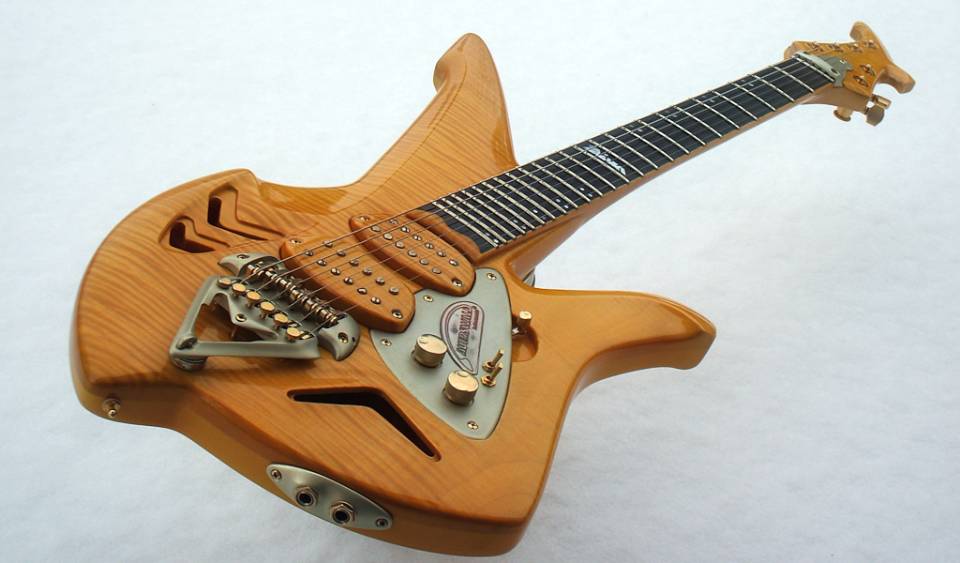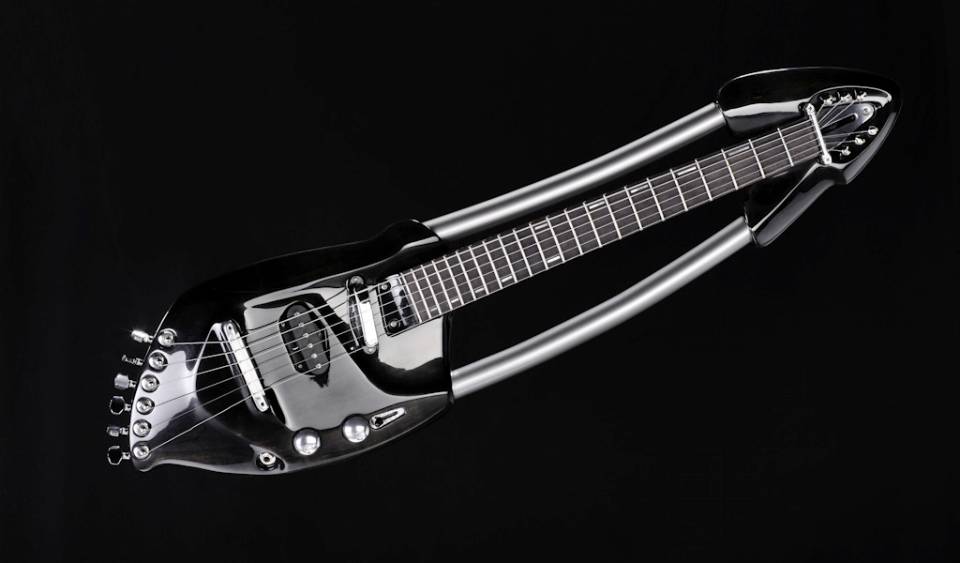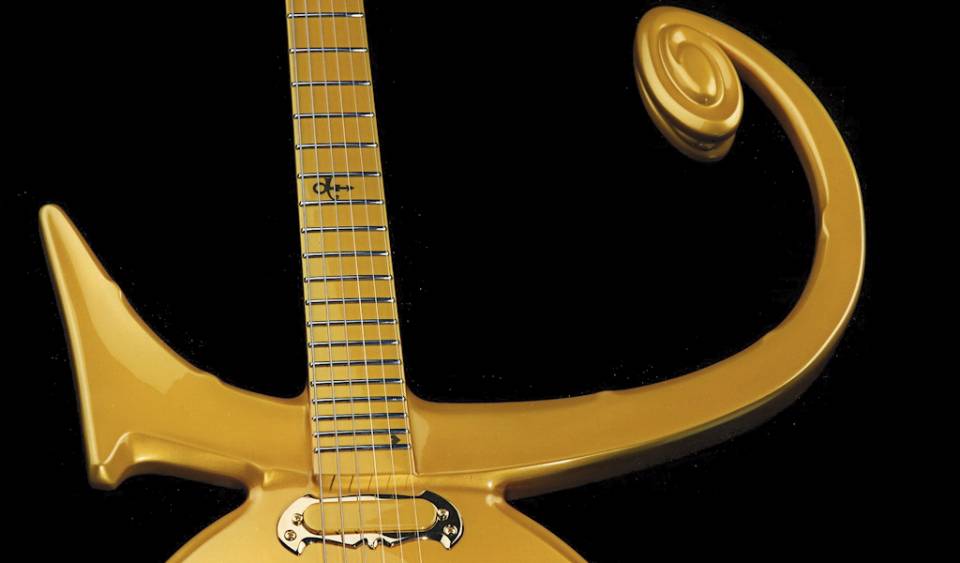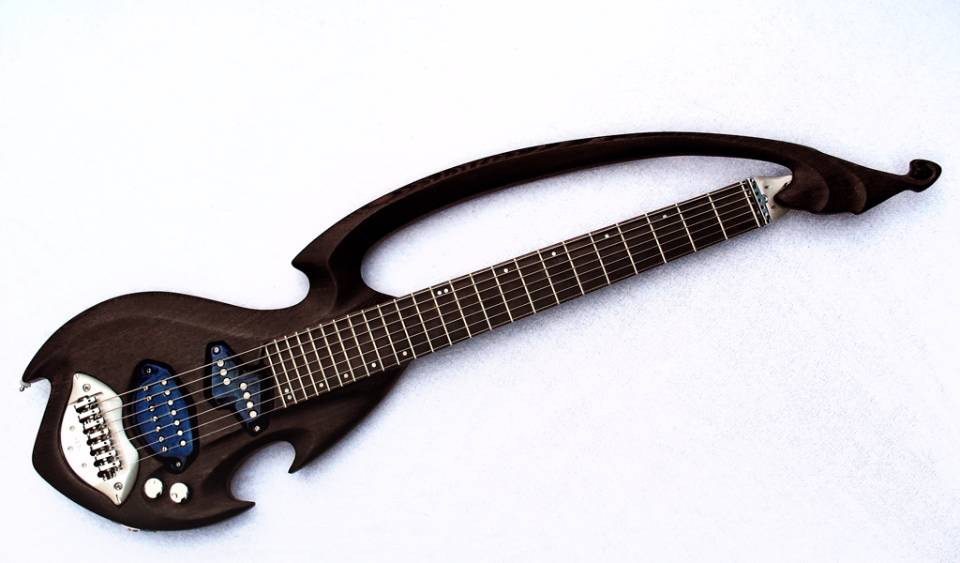 If you've got any nominations for this list, I'd like to hear them - write a comment!
-Joel Bennett