Top 5 Most Anticipated Metal Albums of the Coming Year
Here are some albums we're waiting for.
KerryKing01
Ultimate Guitar
Posted Sep 01, 2014 01:48 PM
Here are some albums we're waiting for.
5. Metallica and Maynard James Keenan - "Lulu Part 2"
The second installation in the "Lulu" trilogy, "Lulu Part 2" follows on from the critically acclaimed first chapter, released in 2011. "Lulu" was Metallica's breakthrough album. It was no surprise that the album received a diamond certification this year. But one question which must be at the forefront of the rabid Loutallica fans minds is "Who is the singer?"
Well Lars Ulrich has recently confirmed in an interview with the highly credible newspaper The Sun that Lou Reed's replacement is none other than Maynard James Keenan, another eccentric, grumpy art rocker from the band Tool.
"We knew the one singer who could replace Lou," dictated Lars, "Maynard's great! He's boring, weird and drastically overrated! What more could we ask for?" Lars talked about the album title saying "We thought this album should be called 'MaynardMaynard' at the start but when our close friend Dave Mustaine suggested the ingenious name 'Lulu Part 2' we just knew deep down that it was to be."
Lars also babbled about the album's concept and sound." This one's gonna be great. We've found some old Metallica demos of unreleased stuff, rerecorded them and slowed them down by 100 bpm. As far as the lyrics go I'm not sure. 'I am the table' is repeated at 30 second intervals. The rest of the lyrics are pretty nutty. I'll just get some Tool fan to explain them to me because I don't really understand Maynard."
On a side note, Lou Reed is expected to return from hiatus for the final installation in the "Lulu" trilogy. 
Sounds just as good as part 1 right?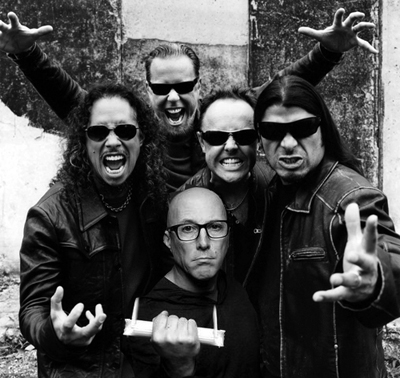 4. Nickelback
Metal Injection recently chatted with Nickelback about upcoming projects and boy does the new album sound good! "It sounds awesome!" yelled Chad in his magnificent, deep, wildebeest voice. "We're going for quite a unique concept this time! Half the record is classic Nickelback, father to daughter, G, D, Em, C ballads that will set all our American fangirls sobbing, the other half is actually quite experimental. We've taken our main influences from Andorian black metal and post-cybergrind. At the moment we're just trying to make it sound as trve cvlt as possible!" Kroeger went on to suggest that the album would get them a lot of respect from underground mutulz fans.
Doesn't this make you want to scream!? Even better, the group have unveiled two song titles from the upcoming album: "I Love You" and "Never Gonna Give You Up" (which is a cover of the Rick Astley classic!).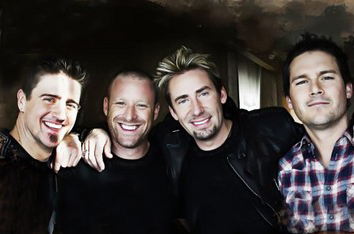 3. Tool
Tool, who are best known for being Chad Kroeger's side project, are rumoured to be releasing a new album this year! They might have a lawsuit over their heads but that doesn't stop their dedicated fanboys from crying out for a new pile of output from "Da best band eva." Well don't drool over your keyboards but a knowledgeable insider has got some tasty news for us. He refused to give his name in the interview with The Guardian (a newspaper known for its journalistic integrity). "I've heard some of tools new stuff. I actually have contributed to vocals in at least one track on the album. It's very unique, definitely more 'Art poppish' than 'Progressive.' But sure, Tool are known for selling out! Maynard has some great Rob Halford style falsettos on the record." 
It was recently revealed that tool have moved to Hopeless Records which suggests they may be moving in a more commercial direction. But the knowledgeable insider assured us otherwise, "Oh don't worry! It's edgy and emotional, with those electric guitars and stuff." #ThisIsGonnaBeGreat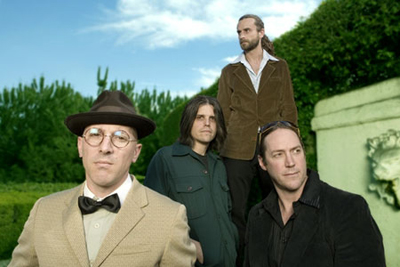 2. Burzum
Slightly controversial though he may be America's sweetheart and Burzum mastermind Varg Vikernes is cooking up a pleasant surprise for 2015! Whilst he has confirmed that he is departing from his black metal roots from now on, this certainly doesn't mean there is nothing interesting to come. In a cheeky interview with Kerrang!, Varg crooned, "I'm working on new material at the moment. It's very different; a lot of genre fusion going on. Many of the songs have middle eastern and even African influences." The singer himself boasts Nigerian ancestry. "I am very proud of my heritage I wish to reinstate the beauty, heritage, and purity of my homeland." When asked by a separate source whether it was going to be a concept album or not the banterous Norwegian was enthusiastic but mysterious in his reply, "Oh, that will be revealed in due time! There's certainly a very consistent theme present and some of the songs, but not all, deal with equality and finding your place in the world!" Let's hope Varg doesn't burn what he's cooking up and delivers despite the media pressure!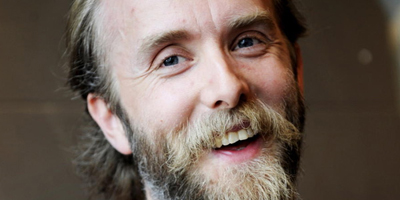 1. Slayer
Who else would be at number one but the great. The mighty. The jawdropping... Slayur! Every time the king picks up his dazzling B.C. Rich Warlock and straps it on with the eagerness of a sheep in heat his hands begin to leak brilliance! No poser core band can make the 0-0-000-0-11 riff sound more br00tal than the mighty king. His splendorous beard dangles from his chin of stone with the formidability of a Viking going into battle. His muscles are more metal than Avenged Sevenfold could ever try to be. The demented cry of his whammy is a cry to false metal heads of their impending doom. His lyrics hit harder than the most beautiful ageless poetry. He smells how he should; Of the life liquid his ancestors drank before battle: Jagar Meister. There is no need to mention the other members of the Slayer band when Kerry King will be the only one left by the end of the year!