Top 8 Non-rock Comedy Musicians
Loud and funny.
Niass
Ultimate Guitar

Niass
Serial Walken comma user. Stroopwafel enthusiast.
Posted Jul 31, 2017 01:15 PM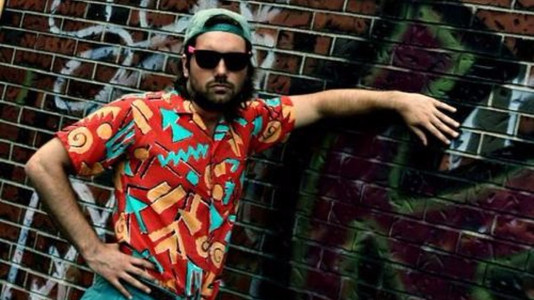 There's no comedy like musical comedy.

Today, we'll look at the best comedy musicians who are not associated with the world of rock. For the best rock comedy acts, check out the list of Top 10 Best Comedy Rock Acts made by the UG community.
Tim Minchin
An Australian musician and comedian Tim Minchin enjoys success in both hemispheres thanks to his unique and talented brand of musical comedy. The shows consist largely of Minchin's comedic songs and poetry, with subjects including social satire, inflatable dolls, sex fetishes, and his own failed rock star ambitions. In between songs, he performs short stand-up routines. Several of his songs deal with religion, a subject with which Minchin—an atheist and a fan of Richard Dawkins—says he is "a bit obsessed."
Bo Burnham
One of the youngest stand-up comedians ever to make it big, Bo Burnham made it big with the help of his piano, YouTube and politically incorrect songs about issues of race, gender, the disabled and sexuality.
Tom Lehrer
Lonely Island of the 60's Lehrer's work exploded song forms. He satirized everything from former Nazi scientist Wernher von Braun to the nuclear bombings, killing it with witty lines as:
"Once the rockets are up, who cares where they come down? That's not my department says Wernher von Braun!"
The comedian was particularly adept at breaking down lyrics to play with an audience's expectations, briefly delaying a syllable in order to land a punch line. Released in 1965, Lehrer's most popular work That Was the Year That Was remains a classic comedy album to this day.
Riki 'Garfunkel' Lindhome and Kate 'Oates' Micucci
Kate Micucci and Riki Lindhome are each comedians and actresses in their own right, but together they're a formidable singing team. They provide a female's point of view on all manner of things from pregnant women to figuring out the difference between hand jobs and blowjobs. The two became so popular they landed their own TV show on IFC, which followed their struggles to break into stand-up by way of their music.
Stephen Lynch
Calling himself a "musician trapped in the body of a comedian," Stephen Lynch uses comedic songs to satirize the tedium of everyday life. All of these recordings provide evidence of Lynch's commitment to not only the melody but the humor of his bits. He takes his music career very seriously and was even nominated for a Tony for his performance in the Broadway adaptation of "The Wedding Singer. "
Jon Lajoie
Canadian comedian and musician Jon Lajoie created his own celebrity with a series of hugely popular internet videos and his remembering characters such as Everyday Normal Guy and MC Vagina. Most of his tunes are meant to sound as edgy as possible, tackle mundane topics like normalcy, stay-at-home dads and, of course, recreational drug use.
Lonely Island
This comedy trio rose to fame with their SNL Digital Shorts and three comedy albums. Celebrity collaborations and their unique send-up of pop, hip-hop, and electronics brought them a large fan base and made some of their songs as 'Jizzed in My Pants' and 'Dick in a box' somewhat of a classic of the Internet era.
Monty Python
Cleese, Chapman, Jones, Palin, Idle and Gilliam: melodies from those minds and lips helped bring British comedy to the forefront of the world consciousness between the late '60s and the early '80s. Need more proof of their greatness? Well, according to the 2014 survey, 'Always Look On the Bright Side of Life' is the most popular funeral song in the UK, surpassing Frank Sinatra's 'My Way'. Now that's what we call influential music!
And what is your favorite non-rock comedy artist? Share your thoughts in the comment section below!