UG AMA: Ask Steve Morse Anything!
You post questions in the comments, we forward 'em and get the answers.
jomatami
Ultimate Guitar

jomatami
UG News editor since early 2013. King Crimson fan. I handle the news around here.
Posted Feb 15, 2017 11:57 AM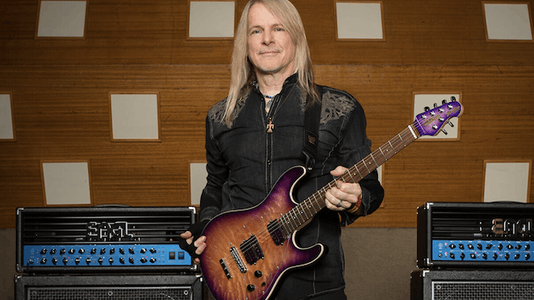 It's been a while since we had a UG AMA, so we figured the time is right to change that with none other than Steve Morse.
In case you don't remember how this works, simply post your questions for Mr. Morse in the comments, we'll forward them to the man and get the replies pretty soon. Steve will be a part of the upcoming Rock & Roll Fantasy Camp in LA, and that's where we'll get him.

So, Steve Morse, the man, the legend. Born in 1954, he's the co-founder of fusion champs Dixie Dregs, releasing seven studio record since the gang was formed in 1970.
During mid- and late-'80s, he was a member of Kansas, only to switch to Deep Purple in 1994, where he still resides today.
As of 2012, Steve is also a member of progressive rock supergroup Flying Colors alongside Mike Portnoy, Dave LaRue, Casey McPherson, and Neal Morse.
And now you get a chance to drop him a question in the comments. Show us what you got!