UG Exclusive: Stream the New Azarath Song 'Let My Blood Become His Flesh'
Fresh music from Polish black/death metal masters, led by the Behemoth's drummer Inferno.
N-D
Ultimate Guitar

N-D
UG editor. Music lover. Constant searcher of something interesting and unique.
Posted Mar 20, 2017 10:06 PM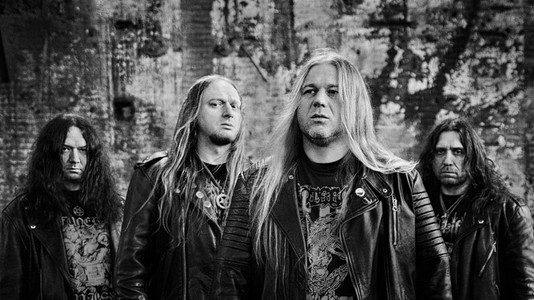 We are pleased to announce joining forces with Polish black/death metal masters Azarath for an exclusive stream of their new song "Let My Blood Become His Flesh" off their upcoming album "In Extremis" due out on April 7th via Agonia Records.
Described by Blabbermouth.net as a "demonic mutation of Krisiun and Behemoth with shades of Immolation", Azarath stand up to their wicked name. The band's death metal is crisp, black, and while it possesses the charm of their American counterparts, it remains open-minded and organic. This should not come as a surprise, considering the band's impressive line-up and cemented position as one the the best Polish acts of the genre.
Azarath crept from the shadows almost two decades ago, by the will of Inferno (of Behemoth fame) and then-members Bruno and D. Six albums later, the band's line-up is shaped by the said Behemoth drummer, together with Bart (Armagedon, Damnation) on guitars, Necrosodom (Anima Damnata, Deus Mortem) on vocals and guitars, as well as Peter (ex-Lost Soul) on bass.
Meaning "at the point of death" or "under extreme circumstances" in Latin, "In Extremis" is yet another apex reached by Azarath. The effort arrives six long years after its predecessor, "Blasphemers' Maledictions" (2011), and places the band back at the fore of the genre, with strong ties to the group's early cult albums. Black as a night and dense as tar, "In Extremis" offers a whirlwind of chaotic currents ready to overwhelm.
The eerie painting that adorns the album's cover was made by Marta Promińska (Hypnagogic Painting). Graphic design and layout were done by Mentalporn (Behemoth, Origin, Decapitated) with calligraphy provided by Ihasan Art and additional work by Holy Poison Design.
Following the album's release, Azarath will play at Inferno Festival (Norway) and Party.San Festival (Germany). The record release show will take place in Warsaw (Poland) a few weeks after album's street date.
Additionally, you can pre-order the physical copies of "In Extremis" here and digital copies here. Of course, we'd like to send a big thanks to the Agonia Records folks for making this possible.
Give a listen to "Let My Blood Become His Flesh" below.